FTC disclaimer: This post contains affiliate links and I will be compensated if you make a purchase after clicking on my link.
Who doesn't want a flexible work from home online transcription job that can be so easy to start with, especially the general transcription jobs?
The Medical and legal transcription jobs requires a college degree or specialized training to begin with, which is not the case with the general transcription jobs for beginners.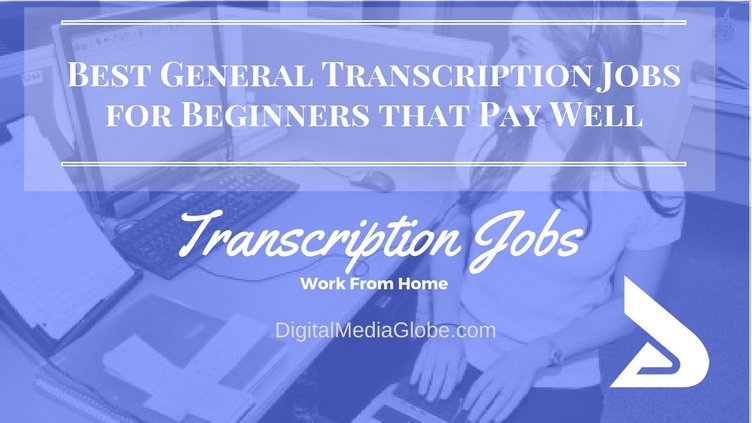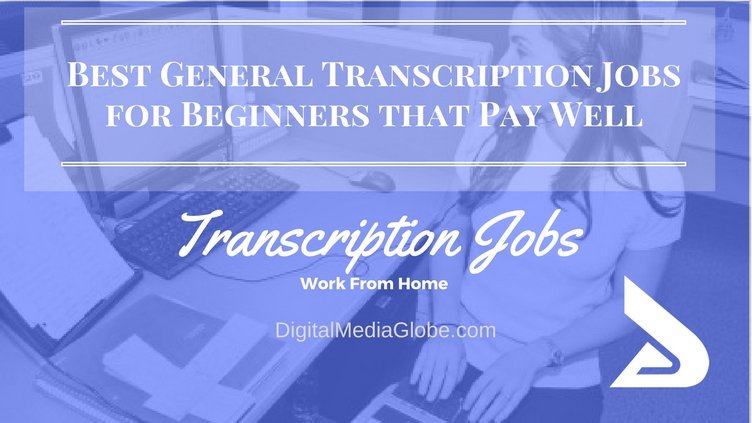 But what lot of newbies fail to look before venturing into these general transcription jobs is the pay factor.
Be it general, legal or medical transcription, you need to understand what exactly pay per audio minute or pay per audio hour or pay per word means.
Even if you are skilled enough with your typing level and have strict attention to detail to what you are transcribing, you need to know how much income you could make the maximum.  
Getting a clear picture (subjective understanding) about the pay scale can help you figure out which transcription companies to apply for and where not to waste your time.
Note: Per Audio minute or Per Audio Hour is not the same as the time required to transcribe an actual audio per minute or per hour. Per minute transcription time on an average can take you around 3 to 4 times longer than the original per audio minute file.
So the pay value definitely varies and this is an important factor to consider when applying for work at home transcription jobs.
Here we go with the list of highest paying to the least paying general transcription companies for beginners!
14 Best Paying Transcription Jobs for Beginners
#1 AccuTran Global:
A Canadian Based Transcription company AccuTran Global has been in the market for around 15 years and mostly concentrates on financial sectors.
Though they prefer experienced transcribers, they provide online transcription jobs for beginners from U.S and Canada.
Make sure your typing speed is more than 70 wpm and you can crack their transcription test with ease.
The pay ranges from $.0055 per word for beginners to $.0066 per word for the experience ones.
Assume you transcribe approx 70 – 90 words per minute, which is 35 cents to 50 cents per minute and $21 to $30 per hour.
The more words you can type, the more could be your pay!
Add a 20% bonus if you are transcribing a file from a non English speaking country or a file with lots of technical jargon.
Overall, the pay looks good as they do not pay you per audio hour basis instead per word basis.
Also, you have the scope of advancing into their reviewing and editing team if you become their regular and consistent performer.
Note: The work timings are pre allocated unlike other transcription companies where you have flexible work structure.
Interested? Read my full AccuTran review here.
#2 1-888-TYPE-IT-UP (Verbal Fusion):
If you live in U.S and searching for best paying transcription jobs for beginners, 1-888-TYPE-IT UP is definitely worth applying for.
They are always on the lookout for new and talented transcriptionist from U.S.
Their transcription pay rate ranges from $.60 per audio minute to $3 per audio minute which is $36 to $180 per audio hour.
As a thumb rule, remember per audio minute and real per minute typing are not the same when you transcribe.
On an average, per audio minute file will take you around 3 – 4 times longer in  real minutes to transcribe an audio file.
So a $.60 per audio minute will get you a pay of approx $.20 – $30 per minute ($12 to $18 per hour).
$3 per audio minute will get you a pay of approx $.75 – $1 per minute ($45 to $60 per hour).
Even if takes you around 3 to 4 times longer time than per audio minute to transcribe, your pay will be well ahead than what their competitors pay which never crosses $20 per audio hour.
So as far as the pay is concerned, they are the best paying Transcription Company for beginners currently.
The only minus is that they charge you a non refundable application fee of $10 for taking their online test.
So carefully read their online application form and see whether you really fit in with their requirements.
Also, you are required to invest on a foot pedal and Express Scribe Pro if you got selected to work with them.
Want to know in depth about 1-888-TYPE-IT-UP, read my review here.
#3 3Play Media
3 Play media does most of the client transcription work through voice recognition software.
But they hire Transcription editors to correct and edit imperfect transcriptions.
They welcome beginners with minimum typing skills of 70 wpm and should reside in U.S.
The editors earn around $10 to $25 per hour and are paid directly to their bank account.
Their style guide is time consuming to grasp and they provide the most difficult audio to test your skills.
If you can become familiar with their standards and manage to get qualified, you can earn a decent amount of money transcribing for them.
If you are interested, read my complete 3Play Media review.
#4 Daily Transcription:
Daily Transcription is another good option if you are looking for work from home transcription jobs for beginners.
The pay is neither on the higher side nor on the extremely lower side, it's just okay for a beginner.
The current pay is $.79 – $ 1.10 per audio minute for the novice transcribers.
They happen to hire only U.S and Canadian citizens for their general transcription profile.
The management is friendly and has a good record of work ethics and employee relationship.
The pay is weekly and paid through PayPal.
Want to know more about DT? Read my Daily Transcription review here.
#5 GMR Transcription
GMR transcription can be one of the best transcription jobs for beginners if you reside in U.S.
Their work hours are very flexible, professional environment, healthy communication with the supervisors, pick and choose transcription file as per your convenience and they pay twice a week via direct deposit.
You can get hired for general transcription profile as well for Spanish transcription services.
Their test is little difficult to clear through as they have stringent rules as far as their formatting instructions are concerned.
The pay ranges from $.70 to $1.25 per audio minute depending on the audio length and difficulty level.
Since they take only the best quality transcriptionist, I am assuming that they can transcribe per minute audio file in triple the time.
So, in that case they can earn around 15 dollars to 25 dollars per hour initially.
If you can type that blazing fast, make sure you apply to GMR transcription without fail.
Interested? Read my full GMR Transcription review here.
#6 GoTranscript:
GoTranscript provides work from home transcription jobs for beginners where you can work at your flexible hours.
Also, they accepts transcribers from any part of the country.
GoTranscript pays you on per audio minute basis and the payment is made weekly on Fridays via PayPal.
They have recently introduced a bonus system for their top performing transcribers and editors.
They usually have short audio files consisting of 5 minutes to 10 minutes to transcribe.
They have stated that they pay transcribers up to $.60 per audio or video minute.
Considering it normally takes 4 times than the usual time, a $.60 audio minute file will fetch you around 10 dollars per hour. You could even make more if you are a skilled typist!
I heard the transcription test is super easy to clear with GoTranscript and they provide the best turnaround times for the new transcribers.
You can read my GoTranscript review here
#7 WaywithWords:
Based out in South Africa, Waywithwords deals with transcription services, captioning and translation services.
But the two good things about them are they hire from all over the globe and beginners are totally welcome to apply.
They pay you per audio minute and have clearly stated in their FAQ section.
The entry level pay is $.40 per audio minute and can go up to $1.38 per audio minute if you fall under their best performer's category.
It usually takes 4 times the actual time to transcribe an audio if you are newly starting out.
So a $.40 per audio minute will earn you around $6 per hour and $1.38 per audio minute will earn you around $20.7 per hour.
They pay you either to your PayPal account or if you happen to be in UK then to your UK bank account directly.
If interested have a look on WaywithWords Review
#8 Rev.com
The major plus working with REV is they hire entry level transcribers from all parts of the world.
Though Rev doesn't fall under the best paying transcription jobs for beginners, it is not the lowest either.
The pay rate is between $.40 and $.60 per audio minute which is $24 to $36 per audio hour.
Since the actual transcribing time takes three to four times longer than per audio minute file you hear, the actual pay can be $6 to $10 per audio hour.
They pay you weekly through PayPal.
Want to know more details about Rev.com, read my full Rev review here.
#09 Tigerfish:
Tigerfish is a reputable brand with 20 years of expertise in Transcription. But the best part is that they allow work at home transcription jobs for beginners too.
The only requirement is you should be from U.S and over 18 years old.
They pay you around $0.0005 per word which is below par of the industry standards in cents per line.
But no doubt they are highly reputable and an experience from them could be handy when you apply for a higher paying job in future.
Want to know more details about Tigerfish, read my full Tigerfish review here.
#10 Scribie:
The good thing about Scribie is that it allows transcription work for beginners, hires worldwide, provides extra bonus of $10 and has internal promotions.
Their audio test is easy to pass and style guide is simple to follow.
But again the pay is very low starting at $10 per audio hour for transcribers (your actual earning per hour cannot be more than $5) and it goes up to $20 per audio hour if you are promoted as a self reviewer.
Want to know more details about Scribie, read my full Scribie review here.
#11 TranscribeMe:
It is no doubt a beginner friendly transcription company and it hires transcribers from all over the world.
But the pay is not high or best in its class when you are just starting with them.
The rates start at $.33 per audio minute or $20 per audio hour for the inexperienced transcribers.
Since it takes longer time to actually write a written transcript, you will end up earning around $5 to $ 10 per hour. (I am assuming your typing skills are more than 60 wpm).
Being said that, they have plenty of rooms for advancement where your pay rates can get increased.
Try their accent exams, get promoted to their QA team, become part of special projects and your pay rates can go up to $50 per hour.
Also lots of current transcriptionist who are working with TranscribeMe have a positive outlook towards their upper management, trainers and QA persons.
The payment is made through PayPal and the minimum payment threshold for withdrawal is $10.
Interested? Read my full TranscribeMe review here.
#12 Casting Words:
Casting words provides transcription jobs from home for beginners worldwide with a verified PayPal account.
They pay you per audio minute as they mostly have short audio files to transcribe.
Your pay depends upon the ranking system they follow (<4 – no pay, 5 – normal and >6 – 1.5 times the normal rate).
The normal rates range somewhere from $.10 to $.18 per audio minute which is way lower compared to the industry standards.
Just in case you only want to practice and get some transcription experience, work for Casting Words.  
Want to know more details about Casting Words, read my full Casting words review here.
#13 Speechpad
Speechpad is another transcription company that is very similar to casting words in pay and business model.
They pay you per audio minute and the pay rate starts at $.25 per audio minute ($15 per audio hour) for the beginners and goes up to $1 per audio minute once you gain experience with them or become their reviewer.
They have automatic payment system with no minimum threshold. You get paid every friday via PayPal.
As an entry level transcriber at Speechpad, your actual earning cannot go more than 5 dollars per hour.
In that sense the pay is definitely low but there are scopes for improvements with them. You could receive bonus and get promoted as their reviewer if your ratings are consistently high.
There are mixed reactions about working with Speechpad, some like the work and timely payment while the others curse the low wages.
They can be approached by mTurk website as well and they allow beginners from any part of the world. You can read my Speechpad review for more details.
#14 BAM! Transcription
I want to include BAM! Transcription as well, as it could be a potent option considering the transcription work for beginners available with them in the entertainment industry.
The two things you don't want to overlook about Bam: The reputability factor as they are in the market for almost 20 years like Tigerfish and they allow beginners to apply as long as you can pass their basic test.
They are totally a mystery company as there no details about the pay rate and they don't even have an online application form!
You need to email them at [email protected] in case you are interested to apply with them.
In a nutshell:
There are handful of general transcription jobs for beginners that provides decent pay, if not have scope of improvements in terms of internal promotions or bonuses.
Remember, most of the beginner friendly transcription companies out there provide wages that are okay to low standards with just a few exceptions. That is a fact!
What you could do in such cases is to try to get work from more than one company and switch to the better paying ones once you gain experience.
Happy transcribing!