FTC disclaimer: This post contains affiliate links and I will be compensated if you make a purchase after clicking on my link.
Work at home transcription jobs are extremely popular among the online job seekers because of the flexibility it offers in the first place.
Also, you can be your own boss to pick and choose work and earn a pretty good side income at the same time.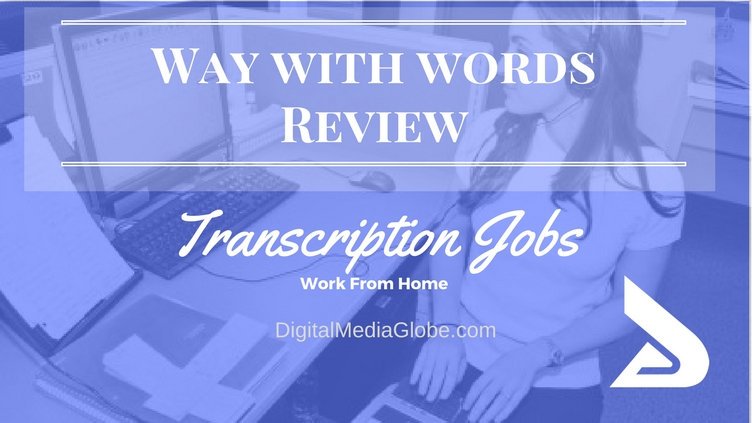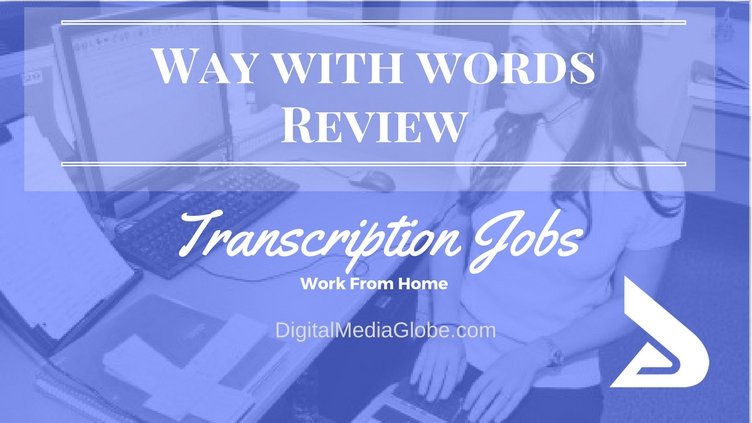 Way With Words is one such transcription company that provides a whole gamut of services which include Transcription, Proofreading and Captioning.
They allow beginners globally to apply with them and you really need to have a way with your words and vocabulary (more on this later).
They started their transcription business way back in 2002 and have registered offices in U.K and South Africa.
Way With Words Transcription Review
Way With Words Transcription Jobs:
Though they accept applications from all over the world, the internal transcriber's position are region specific.
For example, if you are a UK based transcriber, you are expected to have a good command over British English, Welsh, Scottish and Irish. If you are a Singapore based transcriber, a clear understanding of British English or SInglish is expected.
You can visit Way With Words Transcription Jobs section for openings on different regions.
Way With Words Transcription Application Process:
The interesting part of their whole application process is they emphasize more on English Language proficiency over typing skills or speed level.
All absolute beginners in transcription are welcome to apply with them.
If you happen to have a degree  in English language and have a taste for transcribing too, this is your best bet.
Otherwise, it is going to be really tough to clear their language test and 68 minutes of transcription test that happens in 3 stages (Screening, Second phase and final assessment phase).
If you read their waywithwords blogpost, they have explained or rather took pride in explaining why their recruitment process is toughest compared to any other transcription company.
Go ahead and apply if you are really challenged to take their tough test.
It can be a great way to test your transcription skills and see where you stand if you have transcribed before.
Way With Words Transcription Pay:
You would be curious to know the pay since their transcription test is so hyped in being tough and extremely difficult to crack.
The pay starts at $.40 per audio minute for the entry level transcription work and goes up to $1.38 per audio minute.
In case you are unaware, per audio minute is not equal to per minute transcribed. A typical one hour audio file may take you more than 4 hours to 5 hours or even longer depending on the quality of the file you have received.
So for a beginner $.40 per audio minute will earn you around $6 per hour (if you put in 4 hours of actual work).
For efficient transcribers getting to work on a $1.38 per minute audio file, the earning rates can be more than $20 per hour or so.
I wonder why the pay is not that great when the transcription test is the toughest in the industry!
Scribie, Rev, TrancribeMe, GoTranscript and SpeechPad for instance don't pay much but their tests are so easy to crack.
Also, you are paid only on a monthly basis which could be a disadvantage for some looking for weekly payments.
The payment mode is via PayPal and U.K residents can get directly through their bank account.
Way With Words Transcription Scam:
There are no fees associated in order to apply with them and they don't expect to install or buy transcription software or equipments in order to work with them.
They are not definitely scamming in those regards.
Also, they are in business for more than 10 years and transcribers are hired and actually earn from them.
Even though they are not scams, the question to be asked is whether they are worth  applying for $.40 per audio minute considering their tedious testing process.
My Take:
The way with words transcription rates are not the best in the industry and people hardly clear their test process (the test conversion rates are the lowest in the industry).
So both for absolute beginners (the test factor) and experienced transcribers (the pay factor) the underlying purpose gets defeated.
Other than that, everything with WayWithWords Transcription is totally fine!
Hope the review helped you and please share your thoughts in the comments section.