Micro jobs are small micro tasks (gigs) that you do for a client and get paid a small amount in return.
Simply put, you get to work as an independent person online for Micro job sites like Fiverr, Amazon's Mechanical Turk and Click worker to name a few.
The buyers or the task giver advertise in these medium and will pay you money for completing their online micro jobs.
The online Micro jobs marketplace attracts lots of people due to the sheer fact that these micro tasks are easy to do and can be completed in less time.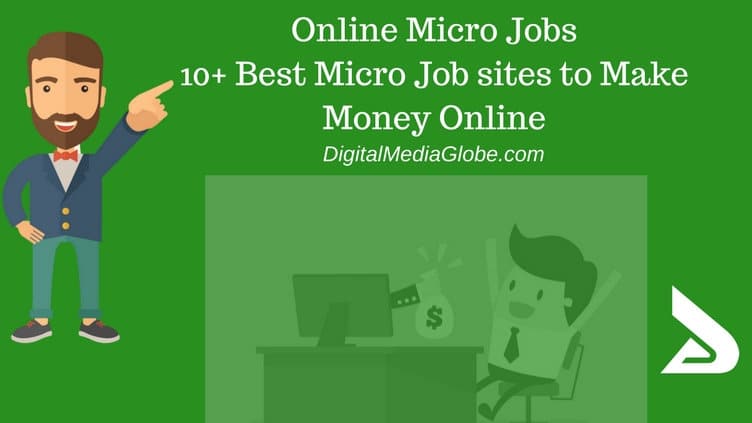 Facts About Online Micro Jobs
Some facts you should understand about micro tasks before making sure you want to do Micro jobs online.
They are literally any small work or gig you can perform online on any field of your choice.

They are the easiest part-time freelance jobs one can get hold on to quickly.

A professional experience or technical degree is not a mandate to start doing online micro jobs. But you can sell a quality gig if you have a specific skill set.

It is more of a passive side income way to make money online.

Since the payment is low per task, the only way to earn some good money is by doing more tasks.

Make sure the micro jobs sites are not spam (do thorough research before applying) and check whether their payment modes are safe and secure.

Make sure you have an account with

PayPal and Payoneer

.
Best Micro Job Sites
Amazon Micro Jobs – Mechanical Turk
Amazon mTurk is one of the easiest ways to get your hands on micro jobs and start with your earning business. You don't need to sell or market your product or wait patiently for your gig to be sold which is likely the case with the popular Fiverr.
Amazon has created a crowd source medium (a middle men sort of) where you can choose simple tasks known as HITs from a tons of clients called "requesters".
Currently around 4 lakh plus HITs (Amazon calls them as Human Intelligience tasks) are available for you to try.
Being an Amazon service, there is no worry of the micro jobs site being false and scam. Also, it is free to sign up and they don't ask any money in advance.
What type of micro tasks are these HITs?
Audio /Video file transcriptions

Translate a web page from one language to another language

Filling survey forms

Writing short articles

Some sentence rewriting, info on a company, URL validation and the list goes on.
All tasks has a time allotted, task expiration date and payment for completing the task.
How do I get paid?
If you are from U.S and India, you can withdraw your earning as cash by connecting to your bank account.
For others, you can redeem the money only as Amazon gift cards.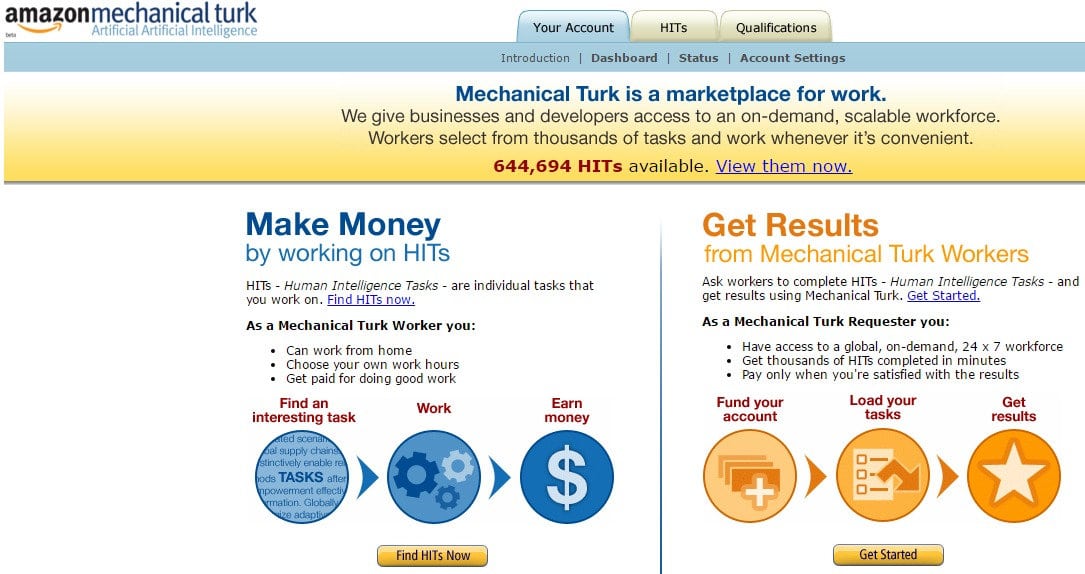 Earn extra money online by doing surveys, shopping, watching videos and more!!
(Only from Australia, Canada, Ireland, United Kingdom and United States)
Similar to Amazon mTurk, Microworkers is the next most sought after micro jobs sites to make money online for a newcomer or a freelance beginner.
Though the jobs are limited compared to mTurk, the micro tasks are damn easy and require no specific skill set.
They even lure newbies with a joining bonus of $1.
What type of micro task I will get at Microworkers?
Article writing

Surveys

Liking a YouTube Video, Facebook page, Twitter page

Signup and much more easy tasks.
How do I get paid?
All your Microworkers earning are paid through PayPal, MoneyBrokers and Payoneer generally. For USA users they pay through Dwolla also. They pay you twice a week. The minimum payment threshold is $10.

Unlike the crowd sourcing platform I had mentioned above, Fiverr works in an exact opposite way.
Fiverr is a popular online marketplace or better call it a gig site where Fiverr facilitate a platform to sell you gig to large number of customers who may be looking for such a service.
You create your own gigs on a particular service that you think you do well and start your charging rate of $5 and get it bought by a prospective buyer.
Fiverr, I call it as the best micro jobs site where one can earn a decent amount of money being a micro job freelancer.
I guess if you are able to strategize your gigs (additional services at an extra cost), you can easily earn $100 to $1000 every month.
What type of gigs I can post there?
Literally anything you could imagine of. Fiverr has around millions of gigs posted with them that are worth between $5 to $ 500.
Online marketing

Web designing

Logo designing

Copywriting

Voiceover

Editing and proof reading

Resume writing

Whiteboard video

Virtual assistant

Art and craft

Relationship advice

Writer and content creater

And the list goes on.
Once your gig attracted a specific number of buyers, you can increase your gig charge accordingly.
About Payment?
Fiverr takes 20% as commission, so you earn a minimum of $4 per gig sold. Fiverr pays through Payoneer, PayPal, and Bank Transfer and if you are from U.S you can opt for Direct Deposit.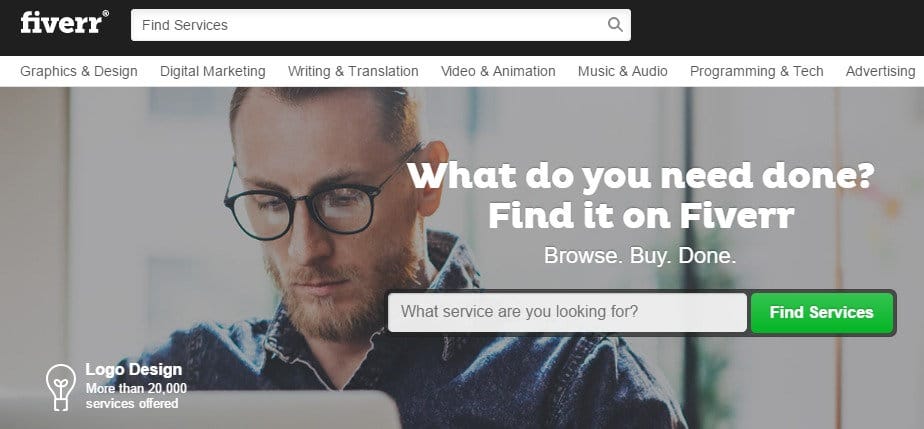 SEOclerks is a SEO based micro jobs site and a good choice for somebody well versed with SEO skills.
Similar to Fiverr, you sell a quality service that you are good at a particular price point and wait for buyers to buy it.
Also, anybody can join SEOclerks for free.
With SEOclerks, you can start your gigs or services at $1 initially and can price further once you have more buyers with you.
Type of SEO micro services I can sell at SEOClerks:
Create Backlinks

Elevate Google ranking of a website

Audio transcribing

Voiceover services

Social Bookmarking

Custom Twitter Tweets

YouTube Subscribers

Website optimization and lots more
How do I get paid?
You get your payment either through PayPal or Payoneer. The minimum threshold is $5.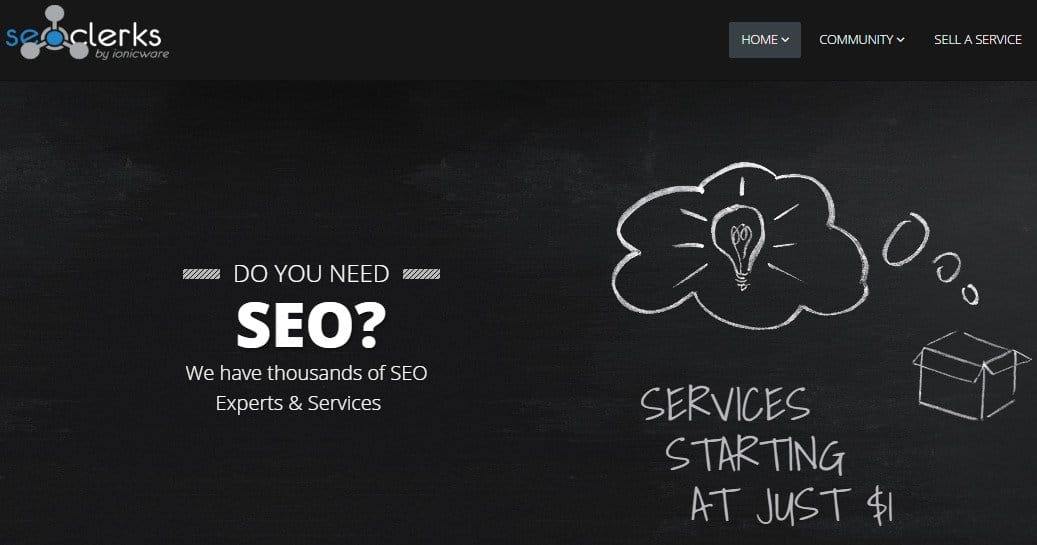 Clickworker is a typical micro jobs marketplace where you can join in as a worker, choose and complete small tasks from a pool of resources and get paid in return.
Like mTurk, Clickworker provides ample opportunities for you to make extra money online.
Type of small tasks you get to do at Clickworker:
Text related

Web research and data entry

Categorization and Tagging

Surveys

Product Data management

Mobile Crowd sourcing

Translation
How do Clickworker pay you?
Payments are processed weekly. The minimum payment threshold is $10. You need to have a PayPal account (Non U.S citizen) and Bank Deposit (U.S citizen).

GigBucks is a popular Fiverr alternative where you can sell a gig of yours from $5 onwards and goes up to $50 depending upon how much gigs you have sold.
What areas you could sell you gig (services or tasks)?
Translation works

SEO services

Logo Design

Data entry works

Writing

Social Marketing, etc.
Payment options?
The payment is through PayPal or Payza account. So make sure you have either of these.

GigBuys is another free micro jobs site and an additional alternative to try to sell your gigs along with GigBucks and Fiverr.
What kind of service I can sell at GigBuys?
Logo Design

Virtual Assistant

Create website traffic

SEO services

Graphic Design

Writing and Translation

Advertising

eBooks and lots more
Payment options?
You get paid thorough PayPal or Payza account. They don't charge you any commission fee unlike Fiverr (20%).

RapidWorkers is a proper micro jobs site and works similar to Microworkers. All you need to do is complete simple and easy tasks from a variety of tasks posted by the clients.
They also provide $1 for signing up with them.
Type of tasks you can get to work at RapidWorkers:
Liking social media pages like Twitter, Facebook

Comment and like a YouTube Video

Signing up tasks

Bookmarks and much more easy tasks.
Payment Method:
Payment is done through a valid PayPal account for both U.S and non U.S citizens. The minimum payment threshold is $4.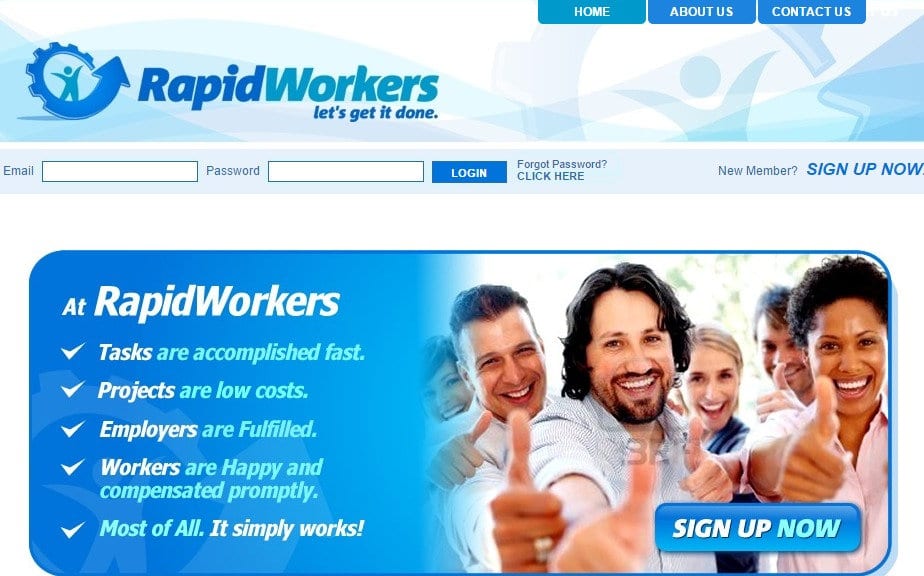 PeoplePerHour is more of a freelance platform and has a variety of micro jobs listed in their website.
At PeoplePerHour, you can post your own services (hourlies) as well as send proposals to buyer who has posted a particular job.
The type of hourlies you can put up at PeoplePerHour:
Data entry

Creative design, graphic design

Responsive design

Writing and Proofreading

Virtual Assistant

Voice Over, etc.
Payment Options:
You can get your payments either though PayPal account, Payoneer card or wire transfer.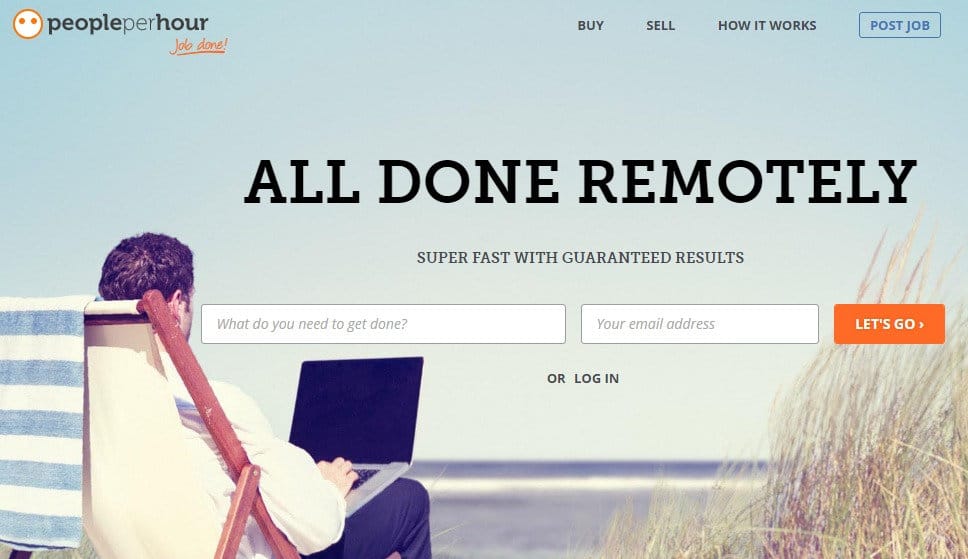 Guru.com is a freelance marketplace and is been in the freelance business for 20 years and considerably safe to use.
Guru also acts as a crowd sourcing platform and provides a variety of micro jobs to freelancers.
Also, you can browse online micro jobs from a list of skill categories on areas such as Writing and translation, Web design and much more.
Payment Process:
They have a secure payment gateway called SafePay to process invoices. You can withdraw your funds either to your PayPal account or to your bank account using wire transfer.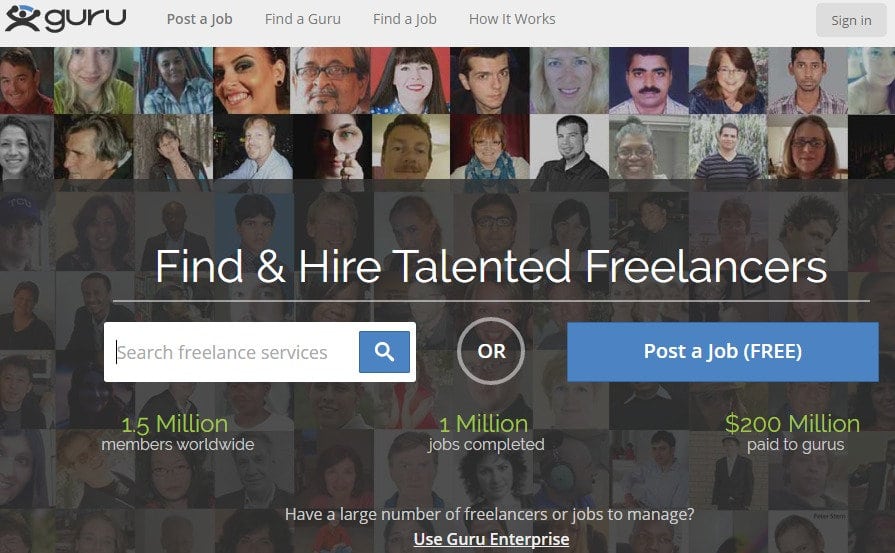 A freelance directory (100% free), Hubstaff Talent works in a similar fashion like Upwork, Guru  and Freelance.com.It facilitates remote workers (Freelancer) and clients (business owners) to connect and exchange work through their platform.
But the good news is they won't charge any kind of freelance commission fee from neither the freelancers nor the business owners.
Also, if you don't like bidding job sites, this could be a good alternative as there are no bidding's as such here.
As a freelancer, all you need is to open a profile showcasing your freelance talent with a proper resume and you will start getting job leads via email from potential clients.
Payment Process:
They don't manage any payment gateway through them as they act only as a free directory source. As a freelancer, you work directly with the client and get paid through them.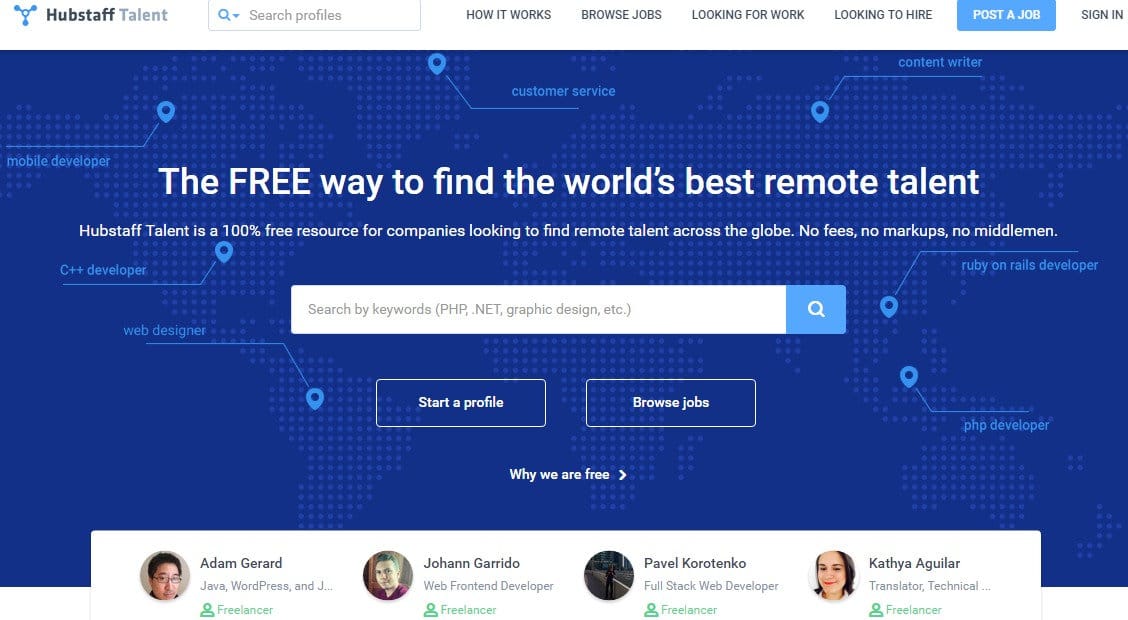 If you are typing skills are pretty good, you can give Quicktate a try.
Quicktate is a transcription company which hires home based workers to transcribe their audio files.
You would be given an audio file and you need to accurately type without any grammar errors, proofread and submit it.
Types of Micro jobs available here:
Data entry

General transcription

Medical transcription
What about the Pay?
You would be paid from 1 cent per 4 words ($.0025) to 1 cent per 2 words ($.0050) depending upon whether it is general audio file or particular industry based say medical transcription.
All payments are weekly and done through PayPal account and there is no minimum threshold level.
People with a typing experience have an edge in getting the application process cleared.
Everybody is eligible to apply (both U.S and non U.S)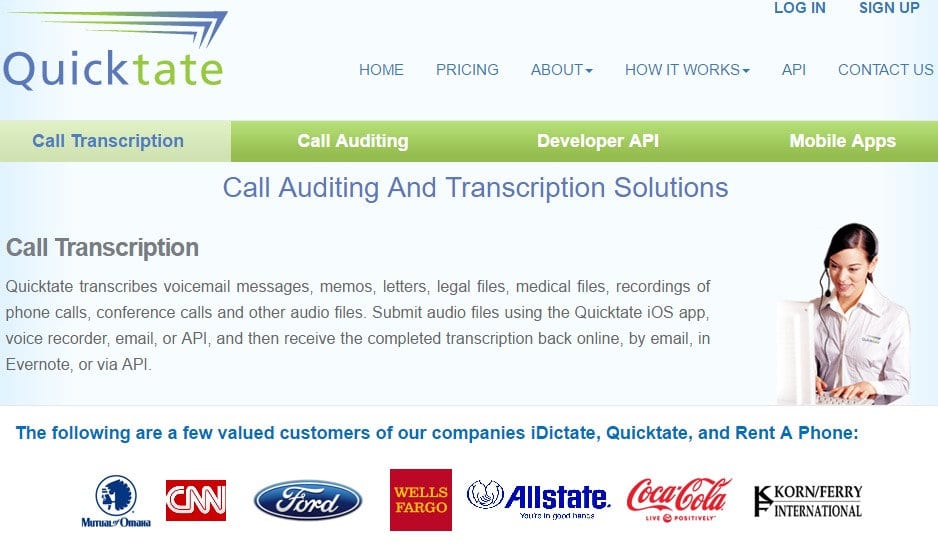 Other Micro Jobs sites worth mentioning
Some micro jobs sites whose payments are very low or specific to a single country but definitely not a scam:
Surely, you cannot earn make a full time living out of these Micro jobs sites as there are no minimum wage system and you cannot expect a steady income flow.
Yet, with good amount of time and effort invested, it can be good side income booster for freelances looking to earn money online.
Please share you income experiences if you have already worked with any of these micro job sites.