FTC disclaimer: This post contains affiliate links and I will be compensated if you make a purchase after clicking on my link.
When you desperately want a little extra money and you are ready to invest some of your downtime (free time) to make ends meet, Rev.com can help you with a quality freelance transcriptionin work.
Rev.com will benefit those transcriptionists who are looking to work from home at a flexible schedule and looking for ways to earn some side income.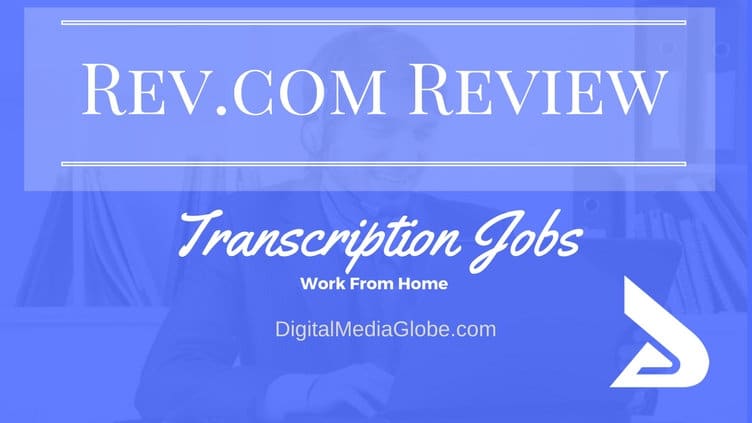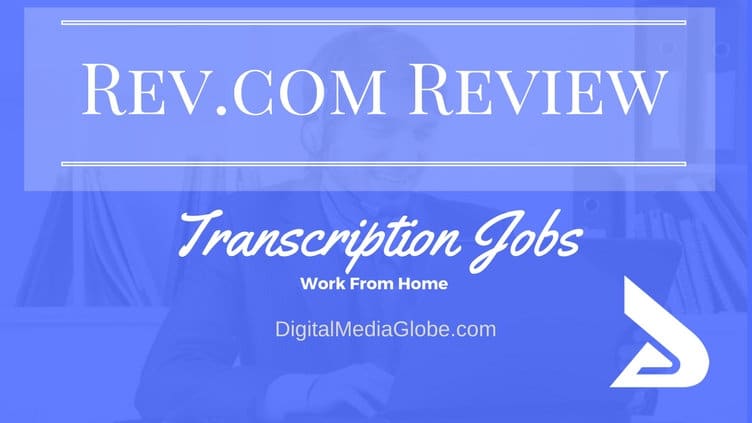 Rev.com Review
Rev.com review will mainly discuss what you can expect at Rev as a Transcriptionist, the actual pay you will receive and whether are not it is worth to work at Rev. (I have kept this review as honest as possible!).
Rev Transcription Service:
Rev is an out and out virtual (totally online based) transcription/ translation company and primarily does business for clients providing Transcription, Video Captioning and Translation services.
The clients who approach Rev for transcripts come from all different verticals namely General business, Media, Legal and Academic category.
Rev jobs are totally freelance based and you can apply  both as a newbie and experienced.
The major plus with their business model could be: all rev transcription jobs are work from home, provides flexible working hours, the freelancers can choose their projects too (they can unclaimed a project if they didn't liked their audio quality) and the pay is weekly.
Also Read: 12 Best Online Transcription Jobs from Home no Experience Needed
Is Rev Transcription Legit?
It is definitely a legit company as it pays its employees on time and has actual clients to work for. They don't ask any upfront fee like a subscription fee to get started with Rev.
The weekly payout factor is another important factor to consider while looking for legitimate work from home jobs.
Rev pays its freelancers weekly through PayPal for all the projects completed. (So not a scam in that aspect!)
Note: Looking for general transcription jobs for beginners that pay well, you can click here.
Rev Transcription Requirements:
You can live in any part of the world and you are perfectly eligible to apply and work for Rev.
You also need a working computer/laptop, a good speed internet connection to get started with Rev.
Also have a quality headphone set for noise cancellation purpose and it will aid in clearly listening to the audio speech.
Quick note: If you are looking for highest paying transcription jobs both for beginners and professional, you can click here.
Rev.com application process:
Visit here to directly start the application process.
The total application process takes one hour to complete. You need to go through 5 steps as part of rev transcription application procedure before you hit the submit button.


Step 1: Enter your contact information
Step 2: Your previous experience years as a transcriber (if any), your current employment status, etc
Step 3: A series of test involving Grammar questions
Step 4: A writing test (they check for your syntax style in the given topic)
Step 5: Rev.com Transcription test (You need to transcribe an audio file having one or more speakers)
Step 6: Click on the submit button.
Once you successfully submitted your rev transcription job application, they will get back to you via email on your test status.
Note: If you fail to qualify the test, you can reappear only after six months.
Rev.com Transcription Test:
I heard that Rev Test approval rates are little stringent.
You need to learn their style guide properly before taking their long test process.
Also Read: Online Micro Jobs: 10+ Best Micro Job sites to Make Money Online
Rev Transcription Payment:
Rev transcription rates range from $.40 to $.60 per audio minute which is like $24 to $36 per audio hour. (The pay is slightly higher compared to TranscribeMe $20 per audio hour).
The 'per audio minute' is not equal to 'per audio typing minute' that you are assuming. So please don't consider this pay on the face value level.
A typical per audio minute can actually take you double to triple time to type and proofread. It also depend on the transcribers itself (the typing speed, experience level and listening accuracy).
So the actual rev transcription salary you would be earning will be somewhere approximate from $5 to 10 per audio hour.
So assuming you got work whenever you logged in, worked one hour each day and let's keep the average pay at $7.5 per audio hour, your average monthly earning rates will stand at $225 for full 30 days.
Still it is below par (a few  dollars short) of what Rev Website promises at $241 per month.
So keep this earning calculation in mind when you read rev company reviews saying that there is a great earning potential at Rev and you can earn a good chunk out of Rev!
They are just exaggerating.
The pay is higher than TranscribeMe, but still I find their pay to be average and you need to put in lots of time and effort to see some real money from Rev Transcription job.
Another downside that can affect your pay can be their flexible work model as there is no guarantee of work available all the time. It all depends upon how many people are currently logged in.
Note: The pay is only through PayPal.
Rev.com Guidelines:
Though you can schedule your work hours to transcript at your own convenience, you need to work with them on regular basis and cannot be idle for long period of time. (Maximum 2 months I guess!).
If you do so, your account may get automatically suspended.
You need to be 18 years + with a valid ID supporting that and can have only one account per user.
Also Read: Legitimate Online Editing and Proofreading Jobs: Complete List
Rev.com Complaints:
I don't want to end my rev.com review without telling you the complaints prevailing in the internet space.
I always emphasis my readers to approach the complaints with a pinch of salt and know the different perspective of all the comments out there regarding Rev.
The three major complaint factors I jotted down are; 1) The pay is low (which is likely a case with any other general transcription freelance job 2) They suspend the account without informing even though you got elevated to Revver and Revver + status (internal rating systems) and 3) The work available is becoming irregular than before.
Inspite of the complaints, I have seen people liking Rev for its flexible work schedule structure, timely pay and a good side gig overall.
On a lighter note, if you are planning to venture into transcription career (as a freelancer), keep your options open not just to Rev but also to its similar counterparts like TranscribeMe, Scribie, GMR transcription, Quicktate , GoTranscript to make your freelance income build up (Individually these company pay low).
Also, you can enroll in a good quality online training Course such as Transcribeanywhere to dig deep into Transcription and know how to convert them into a lucrative career. They even have a free 7 days intro course!
Hope you find the review useful and please share and input your comments below.