Are you an experienced transcriber from U.S?
Looking for a more coveted transcription company to work for?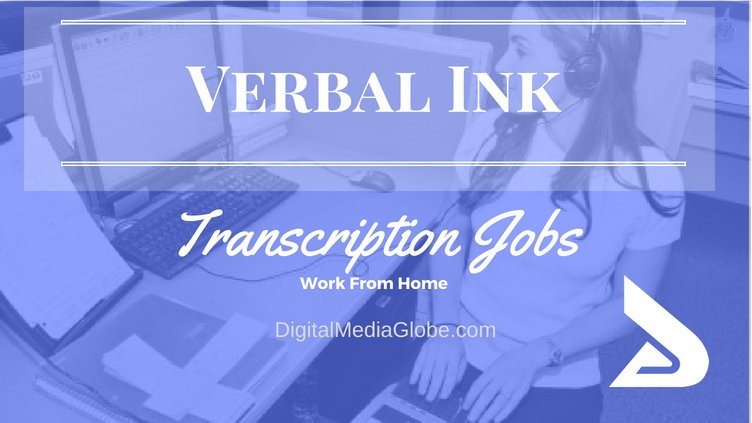 Introduce yourself to Verbal Ink which looks for the most qualified and seasoned transcriptionists in the industry.
Since the company gives preference to experience and quality, the pay is definitely on the higher side.
Also Read: 14 Best General Transcription Jobs for Beginners That Pay Well
Verbal Ink Review
Verbal Ink has been in the transcription business since 2003 and after been acquired by Ubiqus in 2016, it has expanded into translation and writing services as well.
Verbal Ink hires general transcriptionists to transcribe audio for academic institutions, news organisation and various government and private entities.
Since Verbal Ink hires only U.S transcribers, knowing American popular culture comes handy when attempting their transcription test.
How much does Verbal Ink pay?
Talking about the Verbal Ink Pay, it is not very definitive. They have mentioned in their official website, that they pay a 'living wage' to their transcribers.
They don't have any fixed pay rates and it varies based on your skill level and audio file difficulty.
They pay you by per audio minute or per audio minutes and pay rates are different for each audio file.
From what I found from internet sources, the verbal ink transcription pay is somewhere between $11 per audio hour to $20 per audio hour.
Verbal Ink Jobs:
They have however made it very clear what they expect from the verbal Ink transcription profile if you are interested to apply with them.
Have the skill to differentiate between the voices of several speaker

Understand Heavy accents, technical jargon, regional dialects, etc.

Good time management skills

Strong command of English grammar

Working Knowledge of email and ms word

Need to have specialized transcription software and foot pedal.
Application Criteria:
In case you fit in the above criteria's with sufficient experience, email them at jobs@verbalink.com.
Since they expect a professional touch to your job application, attach a well curated resume in ms word or pdf format with a cover letter.
Any resume sent without a cover letter is rejected straight away, so keep that in mind.
Once they have received your email, they will send you a transcription test if they have any opening.
Otherwise you will be put on hold and they will let you know when it would be proper to rope you in.
I heard from previous employees that the transcription test is challenging on the difficulty level. If you have the skills to crack it, you become their transcriptionist right away.
Verbal Ink Scam:
There is no way such a thing can happen with Verbal Ink. They are very selective in accepting applications and pay decent wage if you become their remote employee.
So it is definitely not a scam in that sense and you can feel free to apply with them if you think you have the necessary skills to apply.
Though it is a freelance profile, unlike other popular transcription companies like Scribie, Rev, TrancribeMe, etc, you cannot work as and when you want to work.
You have to inform them in advance each week how much hours you can allocate for them.
Accordingly they will allocate work for you!
Hope the review has shown some light on how Verbal Ink works and helped you  take a better decision whether you want to apply with them or not.
Make sure to input your thoughts on Verbal Ink as well in the comments section!
Happy Transcribing!