FTC disclaimer: This post contains affiliate links and I will be compensated if you make a purchase after clicking on my link.
In the current digital world, Plagiarism is slowly creeping in almost the entire digital space.
You know the intensity of what Plagiarism can do to your reputation if you are an academician, journalist, content writer or a blogger by profession.
Plagiarism is a cheap act of fraudulence by copying somebody's original work without the author's acknowledgment. Plagiarism is looked upon as a serious offense and an ethical breach of conduct and it can throttle your career badly.
From a SEO perspective, Google will rank you down when your content is found plagiarised. So it is better to use online tools to make double sure that you are content is original and devoid of plagiarism.
If you have stumbled upon this article to find a way out, checkout my extensive list of best plagiarism checker tools, free plagiarism checker tools and free plagiarism checker for teachers.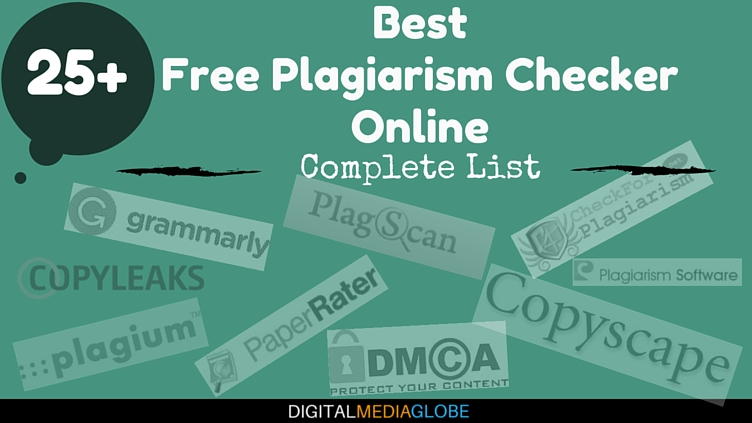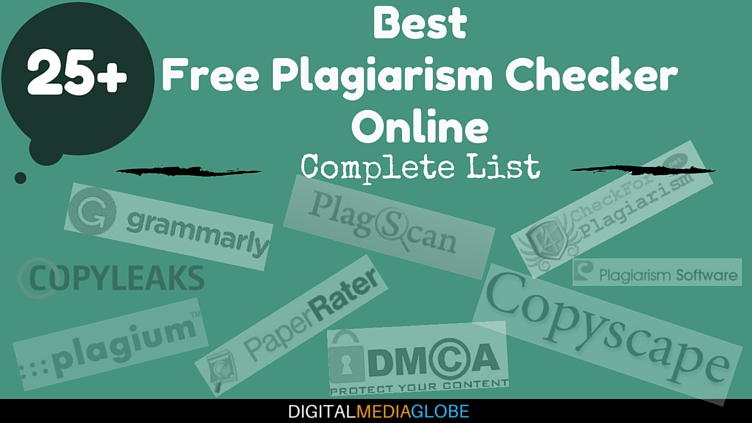 Top Plagiarism Checker Online
1. Copyscape


Copyscape is currently one of the best plagiarism checker tool in the market and has already millions of customers under its cap. It has both free version and a premium version (Copyscape Premium) where you need to pay 5 cents for every search.
Some of the Copyscape Plagiarism Services and Products worth mentioning are :-
Copyscape Premium: While Copyscape free version is limited in features, Copyscape premium provides batch search where you can scan up to 10000 pages at one go and a series of other advance search options to enable powerful plagiarism search.
Copysentry: Copysentry is an automated paid anti- plagiarism tool where it will automatically monitor for Plagiarism.
There is a weekly protection plan (Copysentry Standard ) at $4.95/mo for 10 pages and 25 cents for an additional page and a premium daily protection plan (Copysentry Professional) at &19.95/mo for 10 pages and an additional 1 dollar per page.
Free Plagiarism Banners: You can use Coypscape banner in your website as a warning sign to any plagiarist who visits your website.
Pros of Copyscape:
Advance and Powerful features in content theft detection
Flexibility in using Copyscape tool. No trial version.
Copyscape Premium is worth the money you pay in terms of accuracy in search. You eventually can hunt down the content buggers and take necessary action.
Already trusted by millions of Customers.
Cons of Copyscape:
It pushes the free users to buy their premium by limiting the search features
2. PlagScan

PlagScan works as a solid plagiarism detection tool for academic institutions. They do have separate packages for schools, Universities and companies.
You need to first open an account with them and deposit money in your paid account. You can use them as plag points (1 plag points scans up to 100 words) whenever you want to scan a particular content.
What makes them stand apart in plagiarism service is their improvised plagiarism software which provides detailed stats on the scanned content. So you get what you paid for.
Pros of PlagScan:
One of the best plagiarism checker out there in market and their extensive service justifies their pricing for different categories.
Cons of PlagScan:
No options to use PlagScan as a free user. In case you didn't like their service, there is an option to cancel their membership (you should provide reasons) and money would be refunded to your account.
3. Plagium

Plagium is another plagiarism checker tool founded by Septet Systems in 2006 and it is giving good competition to Copyscape and PlagScan,both in terms of  result and algorithm.
Pros of Plagium:
Though Plagium can be used free to some extent using quick search, their paid version has added benefits such as Timeline feature, alert feature which pops up whenever your content is plagiarised
They have flexible pricing options where you need to buy search credits either as prepaid plans or monthly plans.
Cons of Plagium:
If you want to use their deep search feature or checking content through url, you need to sign up first (though it is free). However you can use quick search (by copy paste ) without signing up upto 5000 characters. You need to pay 4 cents if you want to scan more than 5000 characters.
4. Grammarly

Grammarly is a best in class Grammar Proofreading tool overall and plagiarism checker comes as one of its products.
Though they will restrict you with a 14 day free trial, you can continue with their paid option services as Grammarly gives you precise scan report like Copyscape.
Grammarly is a good alternative if you didn't like Copyscape in the first place. You can also set your grammar skills right by choosing Grammarly. You can read my review here
Pros of Grammarly:
Grammarly provides more accurate plagiarism report than its competitors.
Best for site owners, content publishers and students.
Cons of Grammarly:
14 day free trial. No free options to use Grammarly after 14 days other than opting for their paid subscription plan
5. PaperRater

Like Copyscape and Grammarly, PaperRater is another versatile best plagiarism checker out there in the market
No downloading or URL submission to check plagiarism. Simple copy paste formula on PaperRater website and it starts scanning your content among the billions of content already available online
It has basic and Premium version with them.
While the basic version is free of cost, it is limited in usage such as the document length, unwanted pop ads etc.
Pros of PaperRater:
It is one of the comprehensive tools to anybody who writes frequently and can check originality of their content on the go.
Cons of PaperRater:
They limit document length up to 5 pages when you use their free version, to upsell their premium paid version which is around $7.95 per user.
6. Plagiarismsoftware.net


Plagiarismsoftware.net has both free and paid options to check for plagiarized content.
Their website UI is sleek and clean and easy to use even for novice people.
Their pricing plan starts at $10 per month for basic, $20 per month for business and $50 per month for enterprise.
Pros of Plagiarismsoftware.net
It has reliable features and authentic plagiarism checking results as their internal database runs up to billions of already indexed pages.
It is mostly used by organizations which deal with content business and whatever content you check on it won't be saved which is a laudable move.
Cons of Plagiarismsoftware.net
You are allowed to check for up to 3 searches (up to 1000 words) to get hands on experience on their software. For more searches you need to sign up with them and choose any of their pricing plans.
7. CheckforPlagiarism.net


Looking for some serious plagiarism checking device and you are okay to shell money, CheckForPlagiarism is an excellent tool to go for.
Had previous problems with TurnitIn or other plagiarism checker tools for copyright violations, you are safe here, thanks to its document fingerprint technology.
Pros of CheckforPlagiarism.net
It has an array of rich features and caters to the specific needs of Students, teachers, individuals,bloggers, business perofecssionals and educational instituitions.
Cons of CheckforPlagirism.net:
It doesn't provide options for copy paste and no free trial option.Very pricey as the basic package starts at $20 per month.
8. DMCA Scan

DMCA Scan is specifically designed for monitoring theft happening in the online world.
Use their service to takedown any website from the web if you found that your content is been copied.
Pros of DMCA Scan:
It has variety of protection features and high level of security measures.
It is really a good alternative to Copysacpe and other top plagiarism checkers.
Cons of DMCA Scan:
You are allowed 2 free scans to use and for further usage, you need to buy their paid version Protection Pro which starts at $10 per month.
Free Plagiarism Checkers for Teachers
9. TurnItIn


If you are looking for more than a simple plagiarism tool online, TurnItIn can interest you.
It is designed to serve as best plagiarism checker for students writing (Both K-12 and Higher education) and it targets all major institutions and teachers to buy their services.
It has parallel plagiarism products with it such as iThenticate and writecheck which also does the same job but the target audience is different.
Pros of TurnItIn
It is worth the penny you pay as it provides solid results and checks for student's plagiarism among a huge database of almost everything lying within their digital domain.
If you are a teacher or academician, TurnItIn will make your life easier.
You can even create your entire students list batch wise or class wise. One of the best plagiarism checker for teachers even though it is pricey.
Cons of TurnItIn:
TurnItIn has only paid options currently. You need to set a student account with it to start using the product.

It has been quite known for its controversies too on student copyright violation.
10. PlagTracker

PlagTracker is a popular plagiarism checker for both students and teachers and is a close competitor of TurnItIn among academic institutions.
Pros of PlagTracker:
Has a large database of academic publication in millions and provides detailed report of the scanned work.
Cons of PlagTracker:
If you want to check assignments in bulk, you need to opt for their premium subscription plan at $15 per month.
11. WriteCheck

WriteCheck is a product of TurnItIn Company where it targets students to scan their work before submitting their essay.
Pros of WriteCheck:
It checks the essayed contents originality among a huge database (in millions). Turns out to be a good plagiarism checker for students.
Cons of WriteCheck:
No free options to use the service. Very pricey as the minimum is $8 per student.
12. Viper/Scanmyessay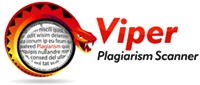 Viper is a free plagiarism checker tool and a great alternative to Turnitin. Viper is a great anti-plagiarism Scanner, which promises to scan uploaded documents for plagiarism
Pros of Viper:
It's totally free to use and you can do side by side comparisons and has an extensive academic database to scan against.
Cons of Viper:
You need to download the viper software before you can use it.
Whatever essay you submit to Viper, it automatically gets stored to their essay mills database after 9 months which is not a welcome move at all.
13. PlagiarismCheck

Plagiarismcheck.org works as a free plagiarism checker for teachers if you look at their website overall.
It has a clear button on the extreme top on how it works and you are good to go.
When you submit your document for plagiarism check, interestingly it shows plagiarism in % with all copied sentences or phrases highlighted. It also shows the source from where you have copied it.
Pros of PlagiarismCheck:
Simple and easy web interface to use. It has elaborate articles focusing on why students should not write copied assignments.
If you are a teacher or student and looking for free plagiarism checker tool, all you need to do is to login in and start using it.
Cons of PlagiarismCheck:
You need to sign up with a name and valid email address if you want to use it. No random usage is allowed.
14. Plagiarism Checker

Plagiarismchecker.com is another free plagiarism detection tool which caters especially for students.
Students can check their assignments before submitting to their teachers by copy and paste their work in the website.
Best Free Plagiarism Checker
15. CopyGator


If you are a blogger like me and worried of somebody republishing your article shamelessly via RSS feeds, you need to take a good look at CopyGator.
CopyGator is free seo plagiarism checker designed especially for the blog community.
You have the easy option of feeding your desired URL into CopyGator and it will lookout for plagiarised content of your article among its database of RSS feeds.
Once it identifies potential threat, it gives you suggestions of how much content of yours is copied online by other websites.
You can even paste CopyGator badge image on your blog for automatically checking content authenticity.
Pros of CopyGator:
It is free to use and has an easy interface to check plagiarism.
Cons of CopyGator:
It doesn't come up with any detailed stats with the plagiarism data.
You need to dig deep yourself from the subjective results provided by CopyGator which is time consuming if you have lots of URL to scan.
16. SmallSEOTools

If you are looking for a free online plagiarism checker, SmallSEOTools is a good choice to opt for.
SmallSEOTools has a wide array of services to make websites optimised for search engine rankings. Plagiarism checker is a free tool provided by them to check content's originality.
Pros of SmallSEOTools:
The SmallSEOTools plagiarism checker is free to use.
You have to either upload your file or simply copy paste your content and click their check for plagiarism button.
No red colours in the content, understand your content is original, if not then you have to do some serious changes to the red coloured sentences.
It is not designed particularly for only teachers or other profession.Anybody can utilize the free service.
Cons of SmallSEOTools:
It may not show the original content source , if the content you are checking is been plagiarized already by many websites
17. DupliChecker

DupliChecker is a free plagiarism detection tool with satisfactory performance. It is a good alternative if you want to check for plagiarism occasionally.
Pros of DupliChecker:
It is always free irrespective of what method you use to check plagiarism.
You can check your content's originality by number of ways such as via copy paste, uploading file or by submitting url.
Cons of DupliChecker:
You can scan up to a maximum of 1000 words per search and also need to sign up to use the software.
18. PlagiarismDetect.com

PlagiarismDetect.org is a very good plagiarism checker as it delivers solid performance both in terms of accuracy and authenticity.
Above all, it is free to use and you can go for this free software without second thoughts.
Pros of PlagiarismDetect.com
The whole software is easy to use and the user interface is neat and simple.
The reports provided are detailed and relevant.
Cons of PlagiarismDetect.com
You need to download and install the software in order to use it.
19. Plagiarisma.net

Plagiarisma.net is a simple and free plagiarism checking tool. The websites says the software supports 190+ languages and they don't store any scanned content.
Pros of Plagiarisma.net
Content can be checked by three ways 1) Copy paste text, 2) Check by entering URL and 3) Uploading file
Cons of Plagiarisma.net
It cannot be relied for heavy scanning works. Lacks advanced features.
20. CopyLeaks


Copyleaks Plagiarism checker is one of the advanced web tools that helps website owners protect their intellectual property. You can use CopyLeaks to find out who used your online content.
The Copyleaks Plagiarism Checker API give you access to various plagiarism detection technologies and it also allows developers to integrate plagiarism checking capabilities into their own services.
Pros of CopyLeaks:
Supports multiple language for plagiarism check.
Quick way to check content by inserting URL
Backed with advanced algorithm, it scans against trillion pages.
Supports variety of file formats.
Free to use
Cons of CopyLeaks:
No copy paste option provided.
21. Quetext

Quetext is another free plagiarism checker tool and it provides support to multiple languages, you can search for unlimited words.
Quetext has an easy to use interface which run on proprietary language processing algorithm that quickly recognizes likely instances of plagiarism in a document.
Pros of Quetext:
No need to sign up to use it for free.
Just plain copy paste and check for basic plagiarism.
Cons of Quetext:
No advance features, no detail reports.
22. Dustball
Dustball is a free plagiarism detector, which will find plagiarized text in an article and essays/reports.
Dustball plagiarism checker is free to download for Students, Teachers, and Professional Writers
Pros of Dustball
Simple to use via copy paste the content in the box provided.
It mostly free to use but also has an option for premium account at $8 per month (max 50 uses).
Cons of Dustball
Time consuming to scan and not accurate enough
The website looks clumsy too.
23. SearchEngineReports.net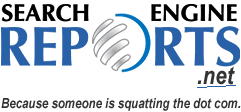 SearchEngineReports.net works as a free plagiarism checking tool for individuals, students and teachers.
The software works in the standard fashion of analyzing content through copy paste format and search button shows plagiarized paragraphs in red color.
It is totally free to use and you can give it a try.
24. WhiteSmoke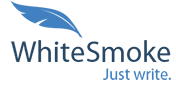 Though Whitesmoke is a close competitor of Grammarly when it comes to Grammar checking, Whitesmoke doesn't have any plagiarism tool in-house.
It rather points to PlagiarismChecker.com and Article Checker; both are free online plagiarism checker tools.
Pros of WhiteSMoke:
It is an excellent a Grammar checker tool with high accuracy levels.
Cons of WhiteSmoke:
It doesn't have any inbuilt Plagiarism checking tool.
25. Virante Duplicate Content
Currently known by the name Angular, Virante is a free plagiarism checker to check duplicate content mostly for seo purposes.
Once you have submitted your respective url, it checks for duplicity and also diagnoses potential seo penalties and also comes up with possible causes of theft.
26. Article Checker
Article checker is another free plagiarism checker tool and does it's job as a anti plagiarism software.
All you need is to simply copy paste your text and check for any duplicate content. Can be used occasionally because there is no detail reports to analyse. You only get some areas marked as plagiarised.
Final Call
With plenty of anti-plagiarism tools available online, finding a few favourable plagiarism software (both in terms of performance and budget) won't be a difficult task anymore.
Do let me know in the comments section which Plagiarism tool worked best for you and your experience with any plagiarism software discussed above.