It's not likely a case for everybody to have degree in English to write flawlessly.
But if you are a freelance writer, a student, an internet savvy person or a blogger for that matter, writing stuff online is something you have to do day in and day out.
A good grammar checker tool and even a simple punctuation checker really comes handy in such situations where you can be double sure that whatever you are posting / submitting online is error free.
This article deals exactly on the same and makes it convenient for anybody looking for a list of good and reliable grammar proofreading tools online.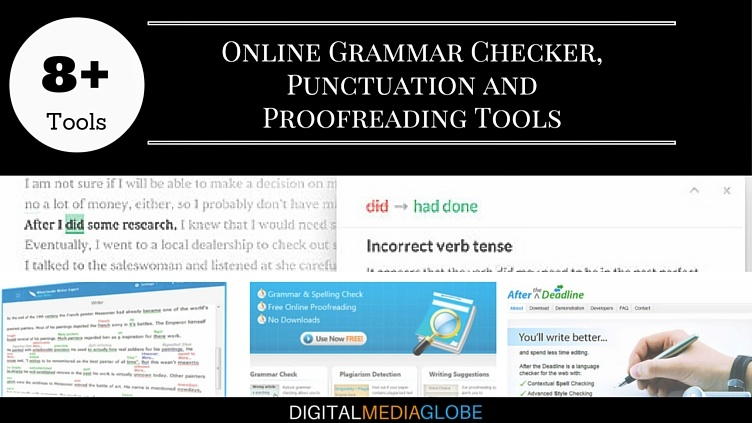 I had listed my top online grammar checker tools based on it deliverability and accuracy level.
Online Grammar Checker and Punctuation Checker Tool
Grammarly
I guess not much introduction is needed for an already popular and the best grammar checker in the market.
Grammarly leads the pack when you talk about a quality online Grammar checker tool.
Its 250 advance Grammar rules, contextual spelling checker, plagiarism checker and vocabulary enhancements are some of the impressive features you can get your hands on.
There are so many ways you can use Grammarly via a web browser, as a word plugin, or simply the Grammarly dashboard.
The thing I love most using Grammarly is the way it corrects your error by detailed explanation and possible solution for your Grammar mistakes. So along with a crystal clear report, your writing also gets improved to a great extent.
Though it's pricy compared to its competitors, the paid version of grammar and punctuation checker does its job more accurately than a dozen free Grammar Checker tools.
It costs you $29.95 as a monthly subscription, $59.95 as a Quarterly subscription and $139.95 as an annual subscription.
Positives: Grammarly already caters to millions of customers. Your writing quality will improve in the long run
Downsides: No live chat support and an upfront payment.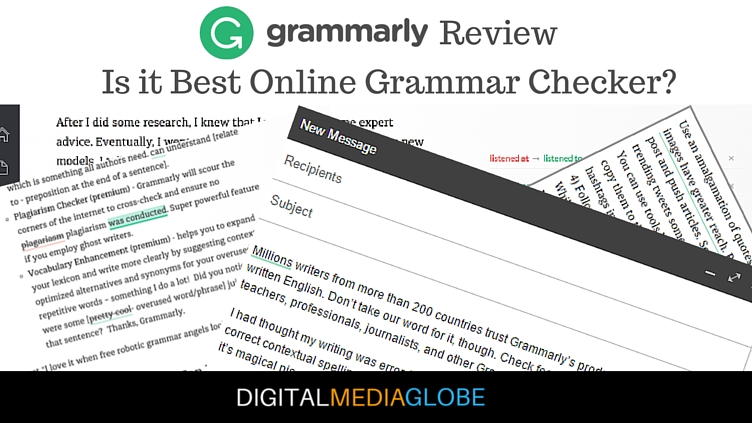 Interested in Grammarly, you can read my detailed review here.
WhiteSmoke
Looking for a good alternative to Grammarly, you can rely on WhiteSmoke completely as it one of the best free grammar checker out there.
Whitesmoke is really good at catching most of the Grammar errors and it hardly misses out. Any novice person can handle the tool as it is dead easy to work on it.
Copy and paste your content in its window editor and click on the check text tab and it checks for Spelling sentence structure, Grammar errors and Punctuation check.
Like Grammarly, Whitesmoke gives you value added service such as giving valid explanation of the underlined errors, an online dictionary for spell check and much more.
Positives: The interface is easy to use and all WhiteSmoke features can be integrated with MS Word and outlook and you can download the free version on all operating systems and browsers. You are backed with a good support via live chat which you won't get at Grammarly. You can also reach them via a toll free number or email.
Downsides: No Plagiarism checker option.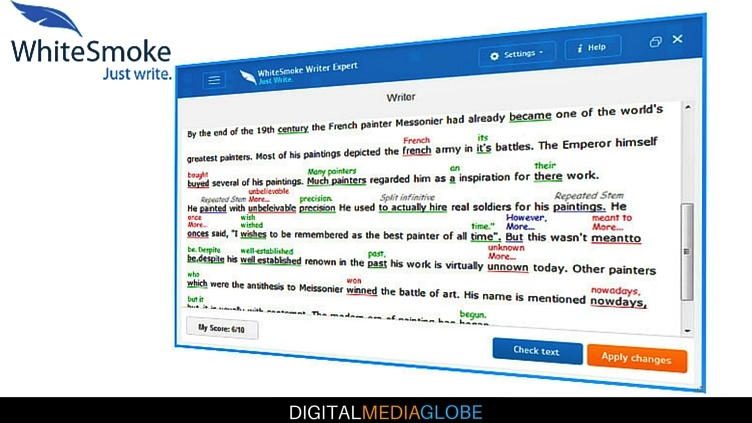 PaperRater
Though PaperRater looks like it is oriented towards students and teachers from the academic world, it works well for others too as a good Grammar checker online.
You can directly copy paste your text in the site window or even upload files directly for online proofreading. PaperRater identifies all Grammar errors and spelling mistakes and works as an excellent writing aid overall.
Positives: A decent proofreading software
Downsides: There is a mandatory option to input your academic level. You can submit a maximum of 5 pages for free. If you need more pages to be analyzed, you have to opt for a premium plan ($7.95 annually)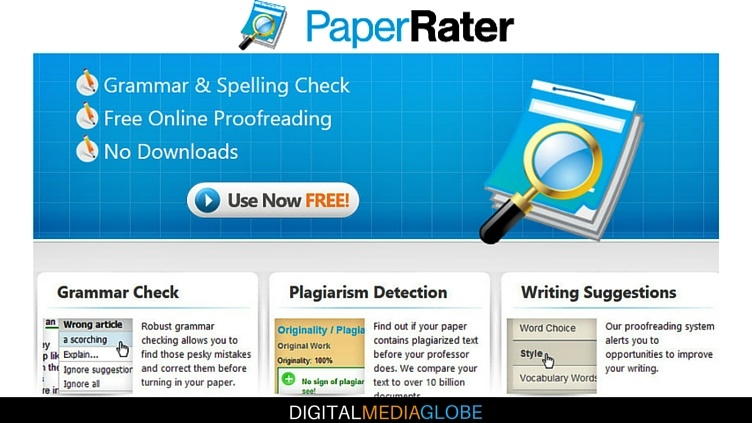 Ginger Software
If you are in a lookout for a online grammar checker  that detects English errors in Grammar in real time, Ginger is a good choice.
Ginger is basically a free contextual spelling and grammar corrector and can be used over multiple platforms as it is cloud based. You can download Ginger free proofreading tool in both Desktop and Mobile.
You can simply download their Grammar checker proof-reader for free. In case you want their premium version, you need to pay them monthly or a relatively low cost onetime payment.
Positives: As a non native speaker, you can learn English accents effectively by using Text to speech feature of Ginger. All the spell checking and Grammar errors are spotted instantly while you are writing status or posts in any social media platforms or even blog post for that matter.
Downsides: Unlike Grammarly, it is a plain Grammar proofreading tool, as it does not detect punctuation mistakes in your writing, no suggestion why you are making a particular error. No plagiarism checker either.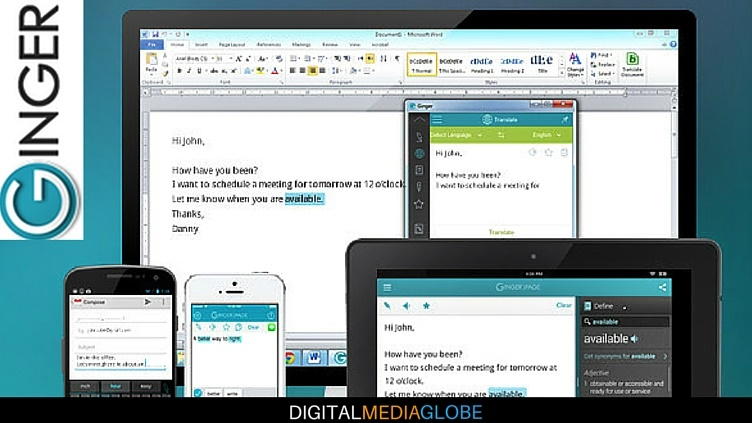 SpellCheckPlus
SpellCheckPlus is another good website to check grammar online. When you paste a written text on its website editor, it gives coloured signal with underlines (red for spell check and yellow for grammar check). The best part, it provides you feedback and valuable suggestions of all the underline errors.
SpellCheckPlus pro is a paid version which will pop out when you use their free version more than twice. However you can use their free version for any number of times by ignoring the popup.
The SpellCheckPlus pro has some advanced features such as add free, editor features, interactive Grammar exercise and much more for $14.99 annually.
Positives: Improves your English Grammar knowledge with its suggestions and detailed explanation separately at the bottom of your corrected text with a Grammar score in %. Overall a good grammar and spelling checker tool to use.
Downsides: Falls short in detecting grammatical errors accurately.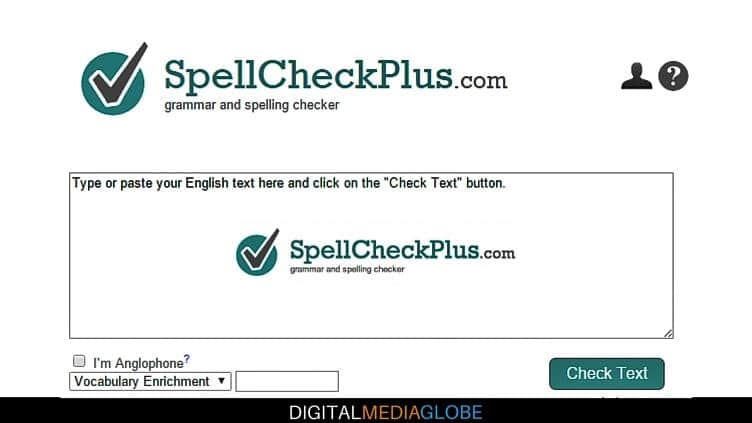 After the Deadline / Polishmywriting
After the deadline is an open source free Grammar checker which checks for spelling errors and provides grammar check and style suggestion.
You can use After the Deadline through a simple web interface called Polish My Writing and simply paste your entire written content in it and it will underline your errors in red (Spelling check), green (Grammar suggestion) and Blue(Style suggestion).
You can also use it as an add-on in Chrome and Firefox browser, as an extension with open office writer. WordPress bloggers can use it as plug-in for online grammar check.
Positives: It is free to use and overall a decent spelling and grammar checking tool. All you need is an internet connection to use it.
Downsides: Using this free online Grammar checker won't radically change your writing skills in the long run.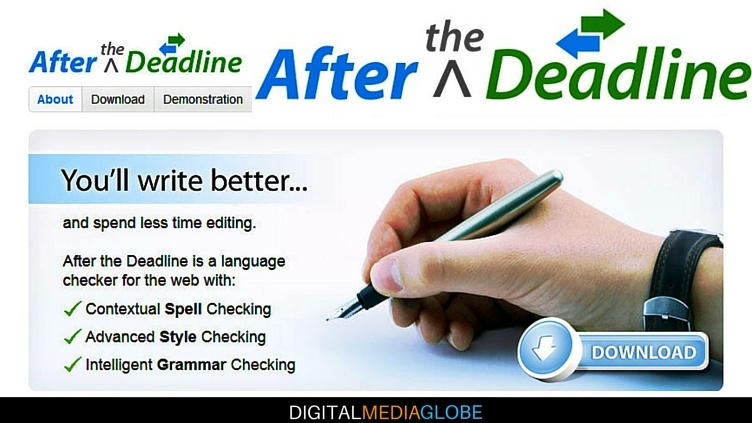 GrammarCheck
GrammarCheck.net is an online Grammar and Spell checker with no software installation options.
No need of any registration and you get instant reports with GrammarCheck. It missed on my deliberate Grammar errors and it only corrected the wrong spellings when I used their free check option.
However the Deep check button has the landing page in Grammarly and it accurately found out all the Grammar errors.
Positives: Nothing to point at. Just a basic spell checker.
Downsides: Grammarcheck just points out to Grammarly website for actual English grammar check.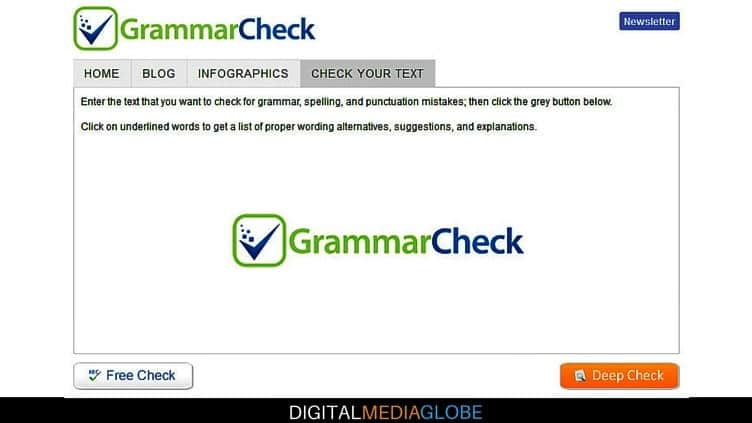 Language tool
Languagetool.org is another free online grammar checker and is supported in more than 20+ languages.
It checks for spelling mistakes, simple grammar errors and you can either download directly or as an add on Chrome and Firefox web browsers.
Other free Grammar Checker tools to lookout for
With so much options to get your write ups and academic assignments error free, I guess one can write ardently without hiccups. Hope my list of online Grammar checker tool will assist you in flawless writing.