FTC disclaimer: This post contains affiliate links and I will be compensated if you make a purchase after clicking on my link.
Converting HTML to DOCX is one of the tasks where most users face problems. Some of the best free sites will convert HTML to DOCX online for free.
The file conversion quality is good, and all the conversions take place in a few minutes.
The web application for file conversion doesn't provide many customization options, but it can accomplish the essential conversion roles.
The good part is that you don't need to download any software and not even register any sites to start the conversion process.
The data security is good on these sites, but still, you need to avoid any sensitive files uploading on these platforms.
All conversions on these sites are supported by multiple platforms like Windows, Linux, Mac OS, iOS, and Android.
Most of the sites will keep a document copy for not more than 24 hours. After expiry, it will be deleted automatically from the sites.
Let's look into the best free websites to convert HTML to DOCX online.
Convert HTML to DOCX Online Free
Convertio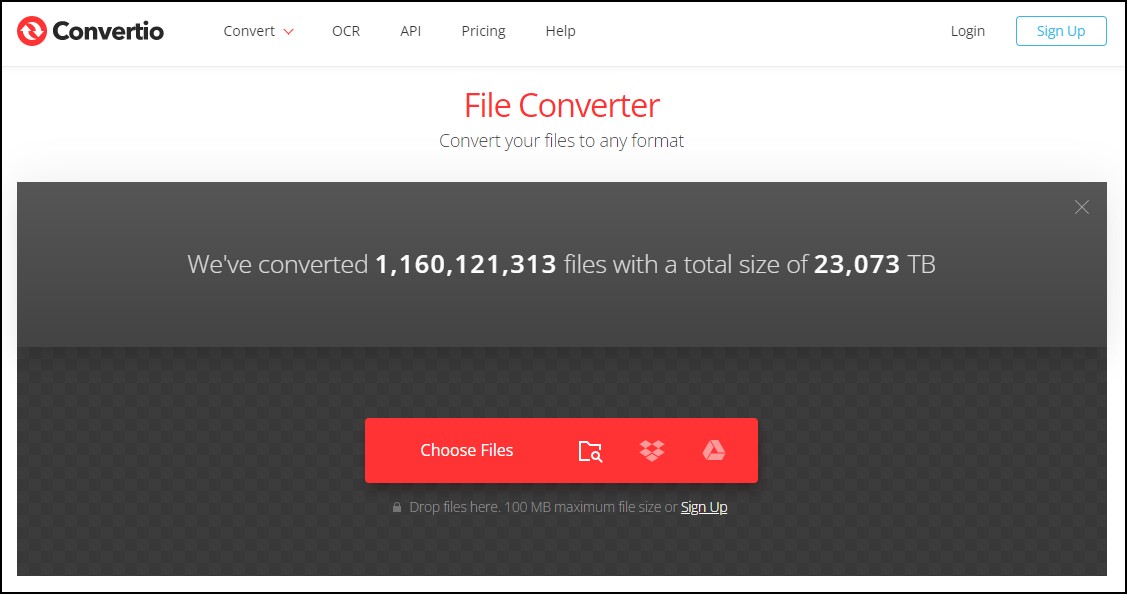 Convertio is one of the best sites to convert HTML to DOCX online for free.
You need to select HTML files from your computer, Dropbox, Google Drive, URL, or drag and drop files.
Next, you need to select DOCX format and click on download to convert. Further, you need to understand that Convertio doesn't support more than 100 MB files.
Also, after conversion, you can select to delete files from the server. If you fail to delete it, it will be deleted after 24 hours.
Convertio has trusted and highly secure cloud data servers. It also has a feature like data isolation which keeps user data isolated and performs conversion in a separate sandboxed environment.
Cloudconvert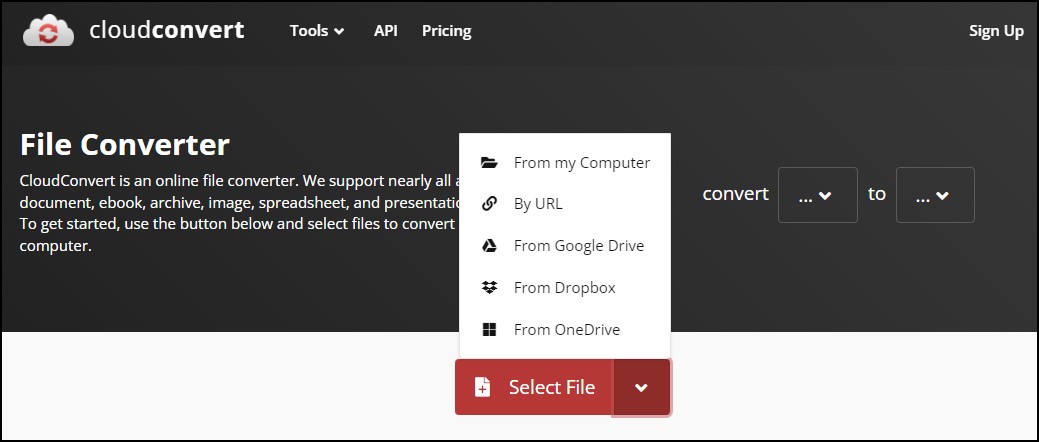 Cloudconvert is another excellent way to convert HTML to DOCX online for free.
You need to select files from your computer, OneDrive, Dropbox, and Google Drive to start file conversion.
It has an extra option to put a password to open the file. CloudConvert provides good security features, and it doesn't sell your data.
The conversion quality is good and is supported by multiple settings, which you can choose before conversion.
Online Converter
Online Converter site is another free-to-use HTML to DOCX converter app online. It supports a file size of up to 200 MB.
The disadvantage of the Online Converter site is that it can select files only from your computer. It doesn't support other cloud services like Google Drive or Dropbox.
Further, you can select an HTML or HTM extension file and click on "convert" to start conversion.
It has no other option or advance settings before conversion. After conversion, it will redirect you to show the conversion result.
FreeConvert
FreeConvert is another site to convert HTML to DOCX for free. You can select files from your device or upload them from cloud services like Dropbox or Google Drive.
It will support a maximum file size of 1 GB, but the larger the file, the more time it will take to convert.
Further, you won't find extra conversion options or customization before conversion.
The uploaded file is protected with 256-bit SSL encryption, and it will be automatically deleted after 2 hours.
FreeFileConvert
FreeFileConvert is another good site to convert HTML to DOCX for free. It allows you to upload a file from a computer, URL, and cloud.
The maximum file you can upload at a time is not more than five files, and the maximum file size should not exceed more than 300 MB.
Further, the converted file can be downloaded a maximum of 5 times, and if it is not downloaded, it will be deleted from the server.
AConvert.com
"Aconvert" website is another helpful site to convert files from HTML to DOCX online for free.
You can choose files from the cloud, local and online, and then click on "Convert now" to start conversion.
It supports batch conversion, and the output file can be downloaded from the "Conversion Results" page section.
All conversions occur in tight security but still avoid sensitive information to convert online.
It is a basic file conversion site that does not provide customization options.
Aspose
Aspose is another free file conversion site that can convert HTML to DOCX easily.
It supports multiple devices, and the conversion quality is high. You don't need to register; install any additional software to start the conversion.
The file upload takes place through the drag and drop feature and click on "Upload" to start conversion.