FTC disclaimer: This post contains affiliate links and I will be compensated if you make a purchase after clicking on my link.
Convertio is the most visited site for free file conversion. It supports more than 300 file formats and converts many files daily.
It has a feature that allows you to supply files from multiple locations such as desktop storage, dropbox, Google Drive, and even from URL.
The advantage of using multiple locations is that you don't need to download the file to your local storage, making the process less complex.
The Convertio free version allows ten free conversions per day, enough for typical usages. Further, the conversion process is straightforward, fast, and frictionless, and the result produced is highly satisfying.
Additionally, Convertio provides you with an easy-to-understand user interface and a good number of options, including OCR.
How to convert files with Convertio?
Convertio helps you to convert the file to any format. You can start by choosing the files not more than 100MB for the free version.
Additionally, you can choose files from cloud services like Google Drive and Dropbox.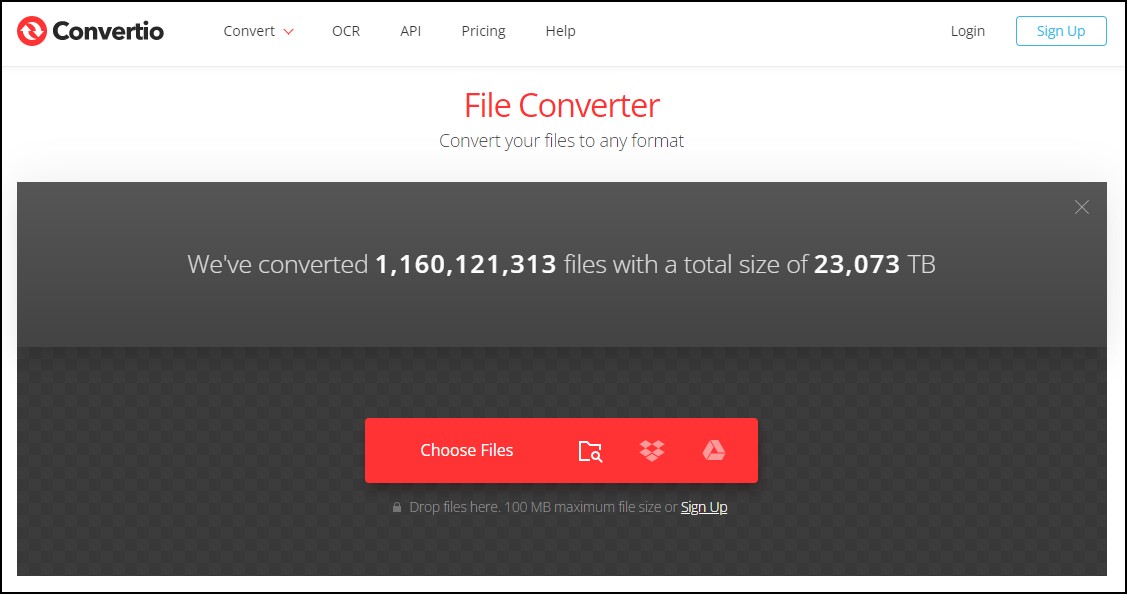 Next, select the format you want to convert the uploaded file.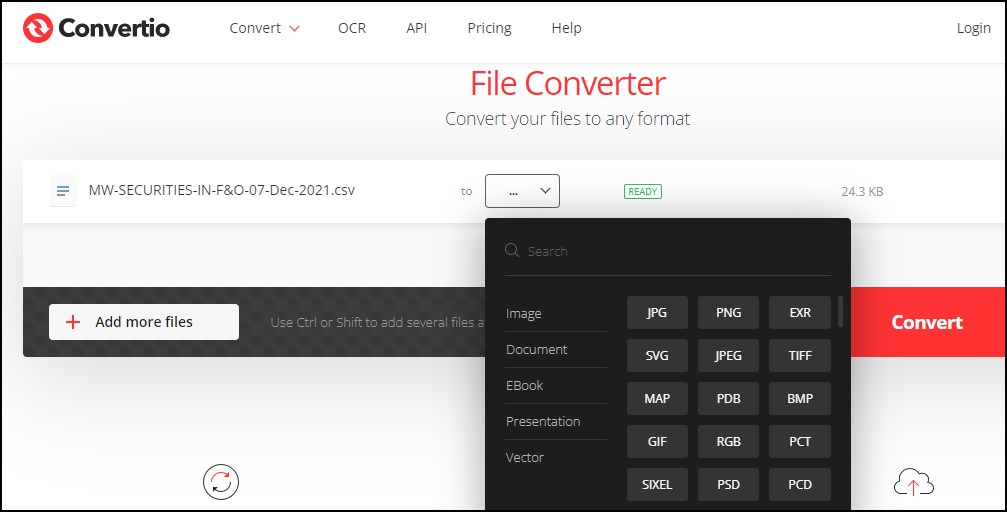 The process will start by uploading the file. If the file size is more than the recommended, the uploading will be rejected.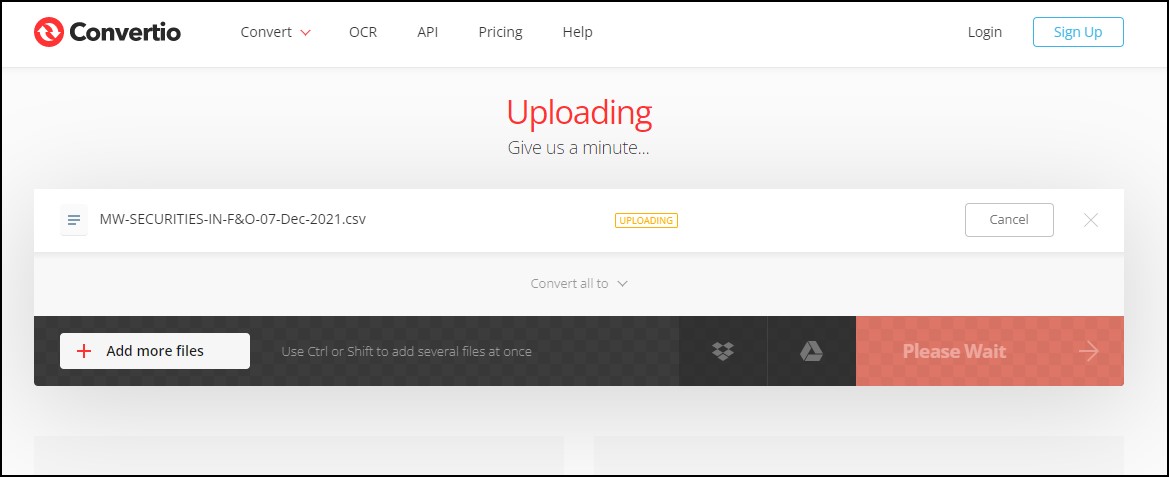 After the file conversion is completed, the download button will show you. Moreover, it will also display a message that the file will be stored for only 24 hours.
If you don't want to keep the file in their storage server, you can manually delete files.

If you want to do more file conversion, add more files. Also, the overall file conversion rating given by the users is good.
Why choose Convertio for file conversion?
Convertio has many advantages which make it a perfect choice.
Temporary storage
The file which is uploaded to Convertio is stored temporarily. After the conversion is completed, it will remain there for 24 hours.
If the file is not deleted manually, it will be deleted automatically after 24 hours.
Data Isolation
Data Isolation is the most significant advantage given by the Convertio. It means that every file conversion takes place in a sandbox environment.
This type of conversion is secured and protected from other access. You can only access your file, and even Convertio team cannot access the files.
Secure communication
The transfer of files and conversion of files occurs in a secure and encrypted environment.
All data communication and conversion are protected with TLS encryption and HSTS web security.
Support many formats
Convertio supports more than 300 file formats, and all conversions take place in 1-2 minutes.
Provide custom settings
Depending on the type of conversion, they have multiple custom settings such as aspect ratio, codec, rotate and flip, and much more.
Support all devices
Converto is a browser-based file conversion app that doesn't require downloading and installing. Also, it works in all OS environments and devices.
The disadvantage of using Convertio
Limited file size
The free version of Convertio has a limited file size of 100 MB only. You have to go to their paid plan for larger file size.
Limited file conversion
The concurrent file conversion is limited to 2 files, and the number of files converted in 24 hours is ten files.
Also, there is a limitation in conversion minutes and conversion time. It means that if you have a large file and it takes more than one minute, it will decline the process.
Takeaway
If you have a small file and want a fast, smooth, and quality conversion, Convertio would be one of the best online file conversion apps.
It does not support many file formats but also provides options and additional settings for the output format.
The whole conversion process protects and secures your data and provides a secure communication channel.