FTC disclaimer: This post contains affiliate links and I will be compensated if you make a purchase after clicking on my link.
With so many restrictions in school and colleges and also repeatedly keeping users at risk, Hola is not at all a good option for free VPN. So, we need a safer and best free alternative to Hola.
When we talk about the quality of the VPN, then the word "free" and "VPN" does not go together.
Surely, there are exceptions like Hola, which provide competitive speeds and unrestricted access. Using Hola free VPN, you can easily unblock blocked websites from anywhere.
Is Hola safe to use?
Hola.org seems appealing to most of the users because it is completely free. It is unrestricted and doesn't bother you with ads like other free VPN in the market.
But, is it completely safe?
Not at all!
Hola.org is completely unsafe to use because it uses the user's device resources and IP address in exchange for free and unrestricted browsing experience.
In other words, the whole structure of the Hola VPN is based on a community-powered or peer-to-peer VPN.
It means that connected user in the network will share their resources in exchange for free VPN.
How Hola uses the user's device resources and IP address?
Hola's whole network is constructed on a peer-peer system, which means that they use your bandwidth and other resources to run their system.
As a result, it may lead to a very slow connection. The slow connection would not be the bigger problem because all free VPN runs on a slow connection.
The bigger problem with Hola VPN is that you will be sharing your IP address, which can be used by others in the Hola VPN network.
They have clearly mentioned that they are using the user's IP address as a pool of residential IPs in exchange for free unrestricted VPN.
What will happen when you share your IP address?
Sharing an IP address would be vulnerable because somebody can use your IP address for some illegal online activity like a Botnet.
Recently, Hola VPN was also hacked to target MyEtherWallet (MEW) users, a well-known Cryptocurrency wallet interface. The company accepted that it was hacked for 5 hrs, and any MyEtherWallet users using Hola were affected.
This type of safety and security flaws would keep you at higher risk. So, it is always better to avoid Hola at any point.
Is free VPN like Hola good for you?
The free VPN may look attractive and appealing to you, but it has its own dark side. To run a VPN, it requires good infrastructure and security; otherwise, it would be useless.
The free VPN like Hola need to make money in order to run their VPN services.
The free VPN acquire different methods to run their services for free.
Selling user data – Most free VPN sells user data and browsing history to third parties to run their business.
Sponsored advertisement – The sponsored ads are another method used by free VPN to keep their services running. They will force you to watch ads for a few seconds, and if you try to skip it, your service will be interrupted.
Using user resources – The free VPN will use your resources like IP address and bandwidth to form a peer-to-peer network like Hola VPN.
Simply put, if you would like to use VPN regularly, then go for a paid VPN. And, if you need a VPN for a short time, then use the free trial of paid VPN like NordVPN that doesn't compromise in safety and security.
There are other free VPN options in which they restrict their resources and put some limitations in features, but they don't compromise your anonymity and security.
Best Free Alternative to Hola VPN
Let's look for some of the best free alternatives to Hola VPN.
NordVPN – Best free alternative with unlimited access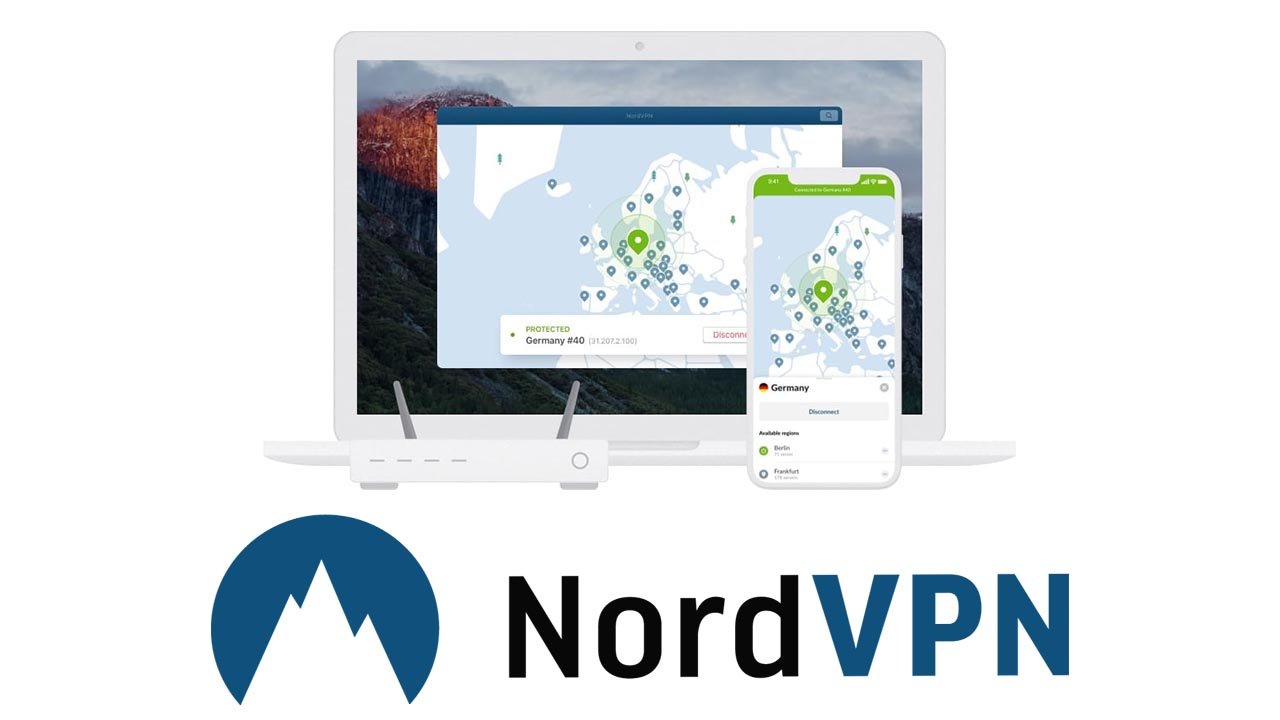 NordVPN is one of the most advanced and best VPN in the market. Their advanced anonymity and military-grade security can never be hacked or compromised by any means.
They offer 30 days of free services in which you can enjoy unlimited streaming and tight security without committing to any plan.
It is an excellent option to use for a short time, like when you are traveling or to use public Wifi.
You can opt for any NordVPN plan and complete the process. It has an easy 30-day money-back guarantee, no question asked.
Within 30 days, you can use all the features just like a paid plan without compromising anonymity and security.
The highlighted features of NordVPN are:
Tight security with ultra-fast connection
Unlimited streaming in any devices
Worldwide access with 5300+ serves in 59 countries.
Protect your privacy on the go with strict no-log policies
Secured P2P servers and double protection feature to give an extra layer of security
You can avail of NordVPN free services from here.
Windscribe – Best free alternative with limitation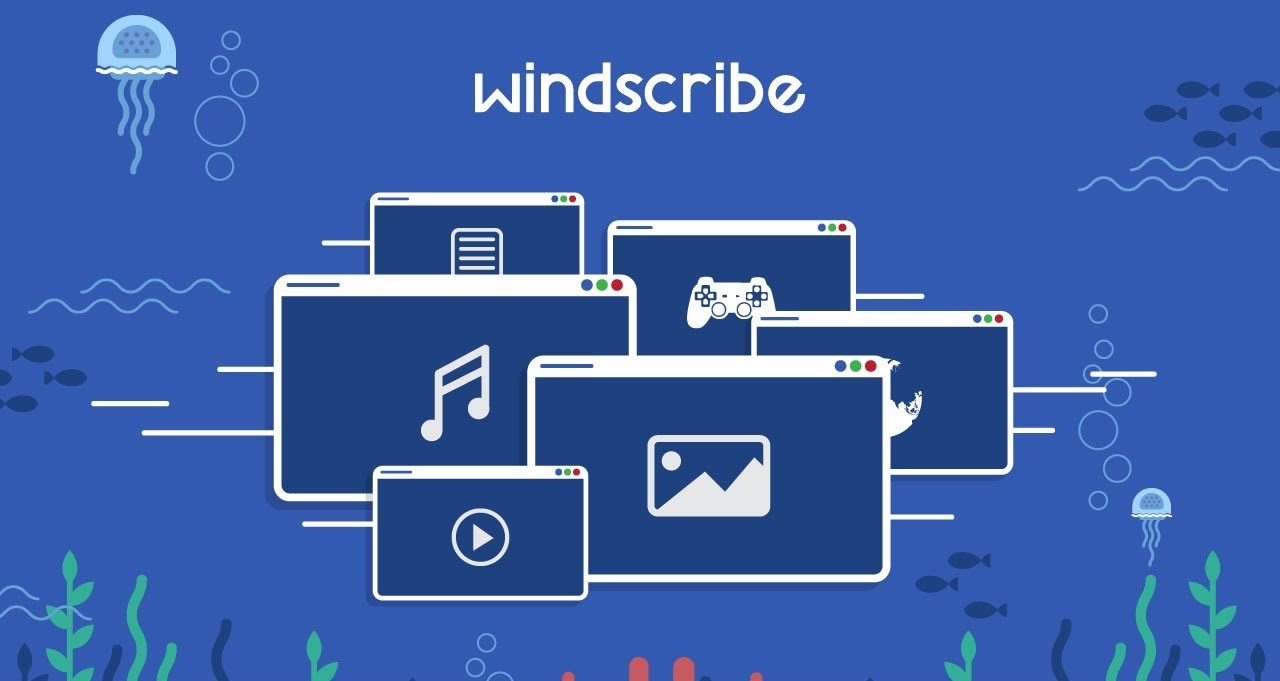 Windscribe is another best free alternative to Hola VPN with some restrictions without compromising your anonymity and security.
The free version of Windscribe will provide you decent speed with limited data transfer of 10BG per month. You can access Windscribe servers in 10 countries.
You can do browsing with reasonably good speed and can have access to any geo-restricted videos or content.
The most significant advantages of Windscribe are:
You can use Windscribe in unlimited devices, which offer by very few VPN companies.
They are supported by almost all devices and can be used as a browser extension for Chrome and Firefox.
They offer firewall, ad blocker, and double VPN for security.
They also have a no-log policy.
If you want to use VPN occasionally and can compromise some speed, then Windscribe would be a good option.
You can avail of free Windscribe VPN from here.
Hide.me

Hide.me is another good option for a free alternative to Hola. It claimed to have more than 1800+ servers in 72 locations.
But, the free version of the Hide Me offers access to only five countries, and you can use only one connection at a time.
They have also put a monthly limitation of 10 GB data transfer like Windscribe.
It is good for you if you would like to unblock any websites and want to watch or read some geo-restricted content.
Although, if you opt for a paid version of the Hide.me, then you will get unlimited data transfer with premium support and ten devices at a time.
The key features of the Hide.Me are:
Zero log policy to protect your privacy and secure encryption to protect your data
It supports various operating systems, like Windows, Mac, Linux, Android, and iOS.
It also supports game consoles, Smart TVs, routers, and browser extension.
Complete protection from IP leakage
You can get the Hide.Me free VPN here.
TunnelBear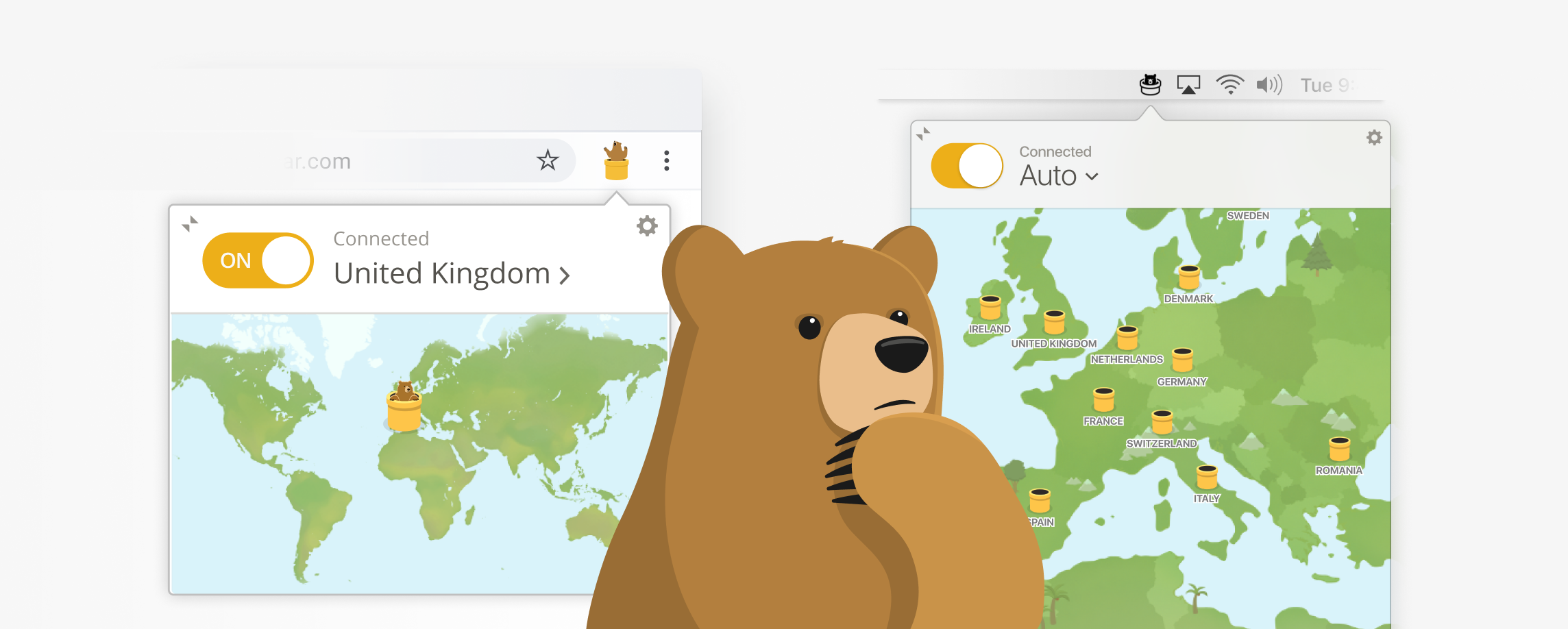 TunnelBear is most easy to use and user-friendly VPN, which support most of the operating system like Windows, Mac, iOS, and Android.
The free version of TunnelBear offers 500MB data per month for secure browsing. But, unlike others, there is no server restriction, which means you can access all its servers.
The free data in TunnelBear will renew every month, but the leftover data will not roll over to the next month.
This restriction would be useless if you would like to stream videos. The good part of the free version of TunnelBear is that it does not contain any type of annoying pop-up ads like Hola.
The advantages of using the free version of TunnelBear are:
All the VPN servers of TunnelBear are engineered and optimized for speed.
They offer tight security and strong encryption to protect your data and privacy.
It prevents IP-based tracking used by most of the ad services.
You get here free access to TunnelBear VPN.
Hotspot Shield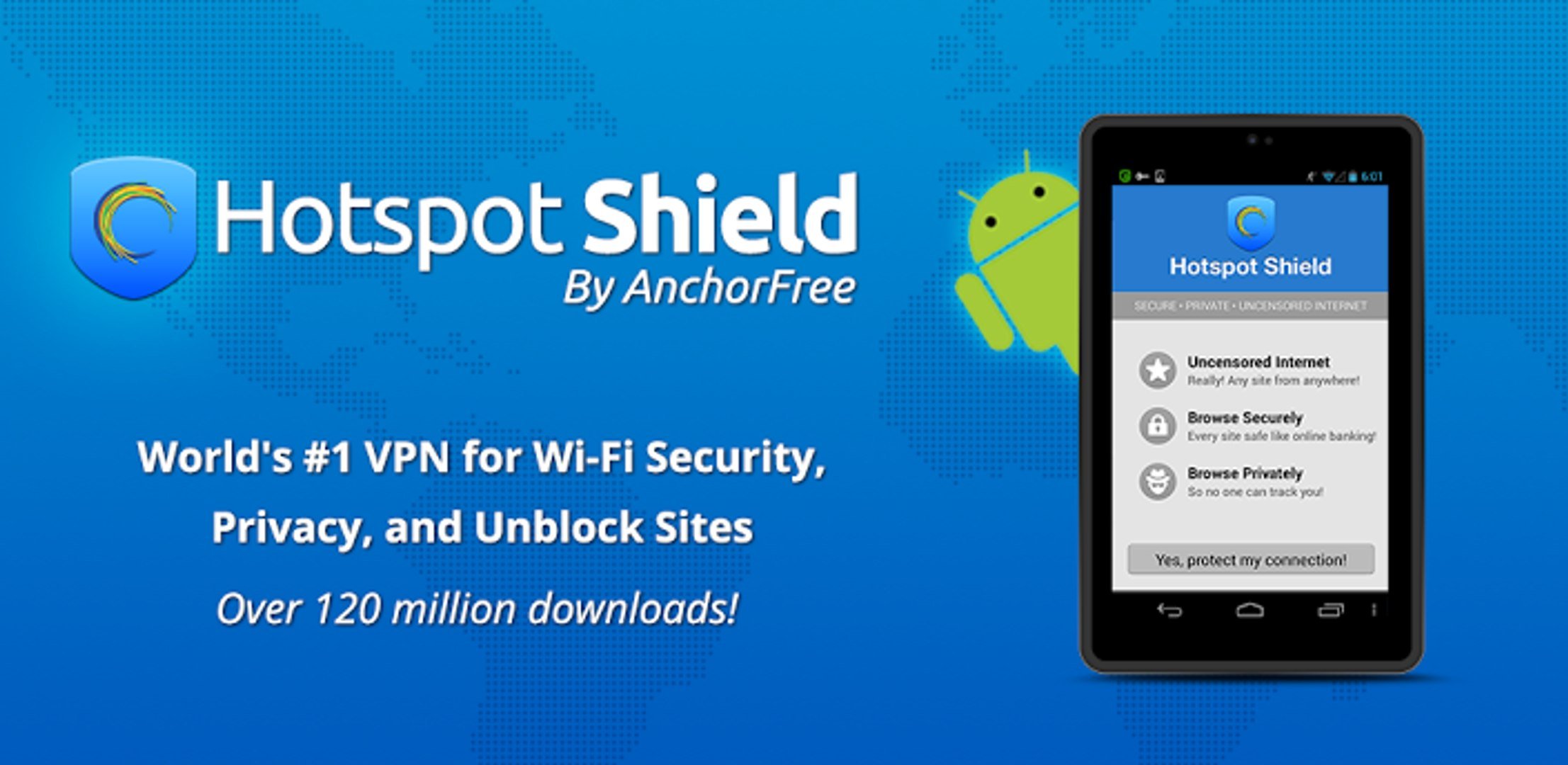 Hotspot Shield VPN offers free services with military-grade protection to unblock any websites.
The free version of Hotspot shield is limited to only one device at a time and offers 500 MB daily data with a connection speed of 2Mbps.
You can access only one virtual location in the U.S., and there would be a limitation in streaming.
The free version also does not support Smart TVs, Linux operating systems, and routers.
Moreover, the free version of the Hotspot Shield will not have access to advanced features like malware and phishing protection, Smart VPN, Identity theft protection, password management, and Spam call blocking with Robo Shield.
The advantages of using the free version of Hotspot Shield are:
It provides data security with military-grade encryption.
It protects your privacy with an Internet kill switch and multiple VPN protocols.
You can have free access to Hotspot Shield VPN from here.
ZenMate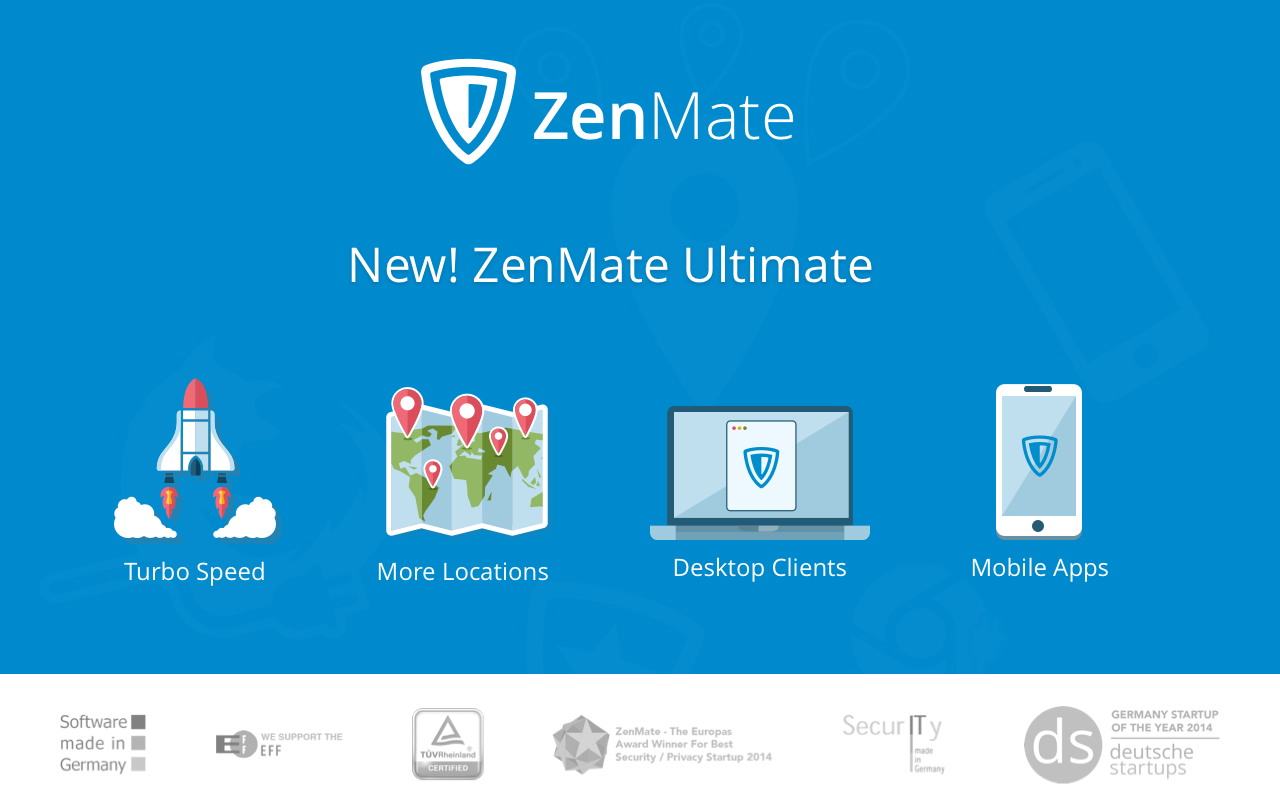 ZenMate VPN is another great replacement for Hola VPN, but it is available free only for browsers like Chrome, Firefox, and Edge.
The free ZenMate VPN comes with military-grade encryption, free streaming, and a 100% zero logs policy.
Moreover, the free ZenMate extension has certain limitations. They offer a maximum speed of 2MB/s, which you can access from 4 server locations.
Additionally, the free ZenMate also lacks in some of the essential features of any VPN like P2P and torrent support, Killswitch functionality, OpenVPN protocol.
Moreover, the offering of free ZenMate VPN is very decent without compromising your privacy and security.
You can get access to free ZenMate VPN from here.
The Bottom Line
The best free alternative to Hola depends upon your choices.
If you are looking VPN for a short time, then NordVPN is the best option. Here, in NordVPN, there is no limitation in anything. You can enjoy all paid features unlimited for 30 days.
But, if you want to use VPN occasionally with certain limitation, then Windscribe stand out and grabbed, the most attention.
All free alternative to Hola, except NordVPN, has some other limitation. The most common restriction is in bandwidth and access to optimized servers.
If you are serious about privacy and security, then always look for a paid VPN. The best-paid VPN are NordVPN, ExpressVPN, and SurfShark.