FTC disclaimer: This post contains affiliate links and I will be compensated if you make a purchase after clicking on my link.
Are you looking for the most useful chrome extensions for students, teachers, researchers, and business people? Then look no further!
This post will share the top chrome extensions that will make life easier for a student, teacher, researcher, or business person.
These are the best chrome extensions for students, educators, researchers, and business professionals because they save time, increase productivity, and help you get stuff done faster.
We have personally used these chrome extensions, and we recommend them to everyone who needs to do research, write papers, manage projects, create presentations, and just get stuff done.
Chrome extensions for students, Teachers, Researchers
Zorbi – Digital flashcards from PDF and Notion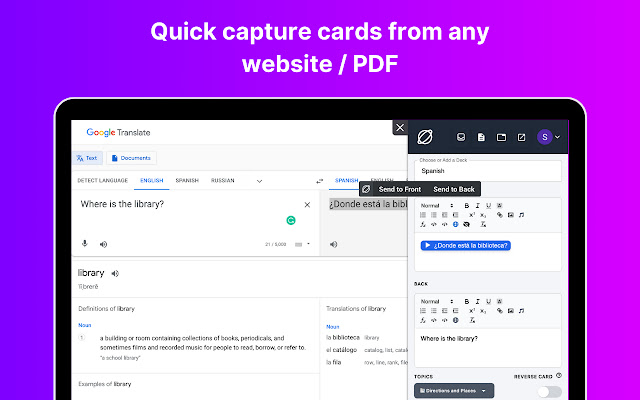 Zorbi is a free online tool that makes creating flashcards easier than ever. With Zorbi, you can easily create personalized cards from any information found anywhere on the Internet.
Simply select the type of card you want to create, add the text you'd like to memorize, choose one of Zorbi's templates, and you're done.
You can even use images and screenshots to help you remember things better. If you're looking to learn something specific, Zorbi can help you.
Just enter what you'd like to learn into the "What are you learning?" section and Zorbi will automatically generate a list of related topics. You can download the Zorbi chrome extension from here.
Scribe – Documentation, SOPs, and Screenshots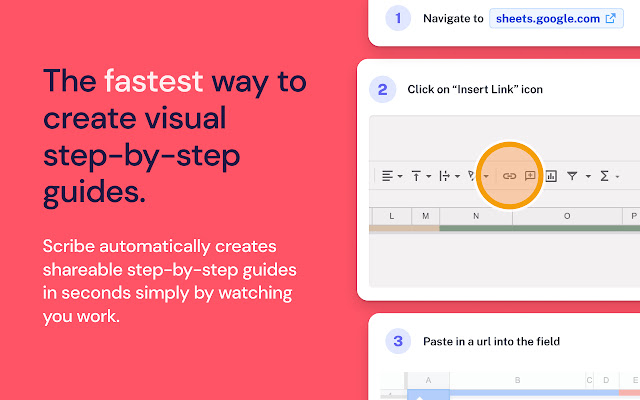 Scribe is a simple way to turn your web browser into a personal assistant. You type in a question, and it finds an answer—and even writes out the steps to help you along the way.
The app uses machine learning to learn what questions you often ask, tailoring the output to make sense for you.
So if you're looking up how to use a new feature on Facebook, you'll see a list of related articles and videos.
You'll see relevant stores and reviews if you're trying to find where to buy a particular product online. And if you want to know how to do something, you'll get a step-by-step walkthrough.
Download the Scribe chrome extension.
Kami – Interactive Learning Program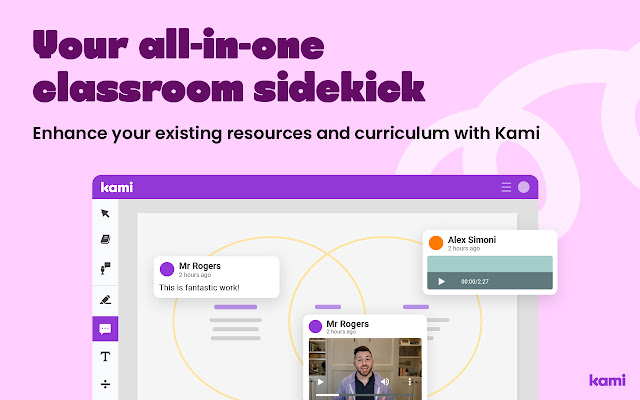 The best way to learn something is to do it yourself. But what if there was a way to make this process easier?
With Kami, you can annotate PDF documents directly within Google Docs, Sheets, and Google Slides.
You can highlight words, phrases, or sentences with just one tap and mark the text with arrows, boxes, circles, and other shapes.
You can also write notes, draw diagrams, and insert multimedia files like images, videos, and audio.
You can even collaborate with others while annotating a shared file. And because Kami integrates seamlessly into Google Docs, you can access your annotations directly inside the app.
You can download the Kami chrome extension from here.
Reverso – Real-time translation and Dictionary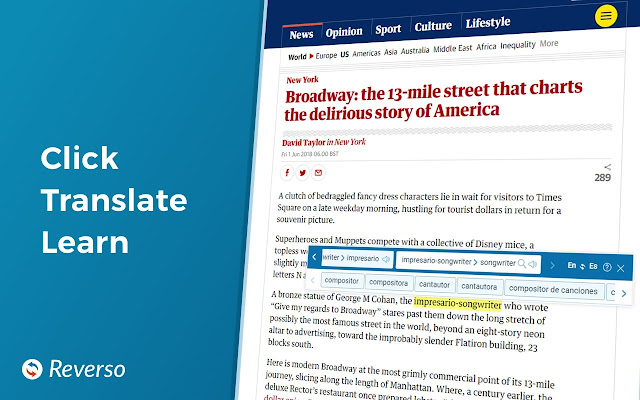 Reverso is a free tool that helps you translate anything instantly. Its AI-powered engine offers extremely accurate translations based on a multimillion-word database.
You don't have to worry about spelling mistakes either because Reverso automatically corrects words like "the," "a," and "to."
The best part is that Reverso works in real-time, meaning that you don't have to wait till you finish watching a movie or reading a book. You must type what you want to be translated into the search bar and hit enter.
You can use it on Facebook, Instagram, Twitter, YouTube, WhatsApp, Slack, SMS, email, and many other apps.
Download the Reverso Google Chrome extension.
Chrome extensions that boost the productivity of students and teachers
Clockify – Time tracker and Time management tool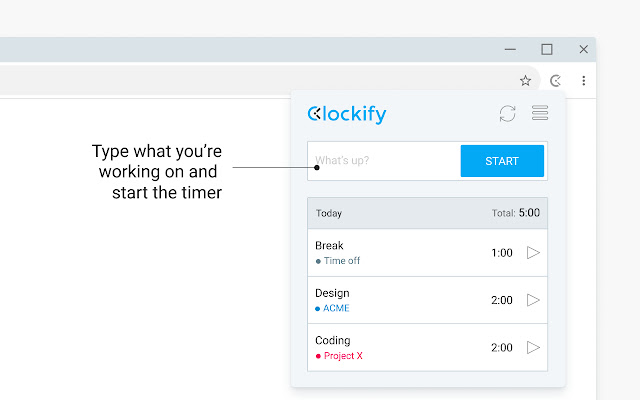 Clockify is a time-tracking app that helps you keep tabs on how much time you spend on different tasks throughout the day.
You can use it to quickly record your time spent on specific activities like meetings, calls, emails, writing, etc., or set timers to remind yourself to do things like take breaks or eat lunch.
The app works across multiple devices, including Android phones, tablets, Mac computers, and Windows PCs.
If you have problems concentrating while working, you can enable "idle detection," which watches over you and logs your time away from the screen. This will help you figure out what areas are causing you trouble.
Once you've found the problem, you can go into the settings and adjust the times you want to be logged in. You can download the Clockify Google Chrome extension from here.
BlockSite – Eliminating distracting sites.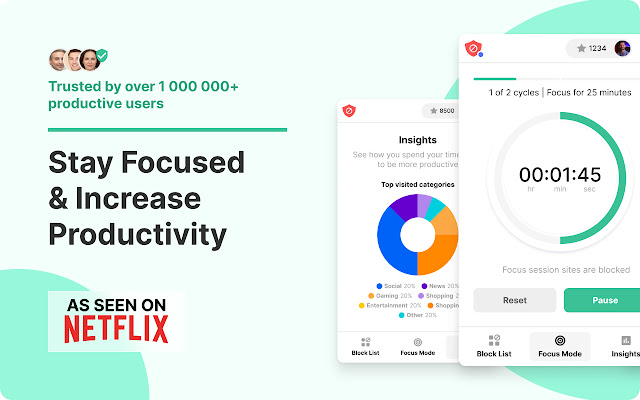 BlockSite is a Chrome extension developed by the team behind FocusMe. Unlike most productivity tools, it doesn't require installing anything else, meaning you don't have to think about downloading another app.
Instead, open BlockSite and choose one or multiple websites you want to block. You'll be able to do so for the next hour, day, week, month, or year.
Once you've blocked out the time you need to concentrate, simply hit the "Start Session" button.
You won't be able to access those sites during the allotted time, but you won't be distracted either. BlockSite automatically unblocks the site(s) when the timer runs out. You can download the BlockSite Google Chrome extension from here.
Dualless – Browser Splitter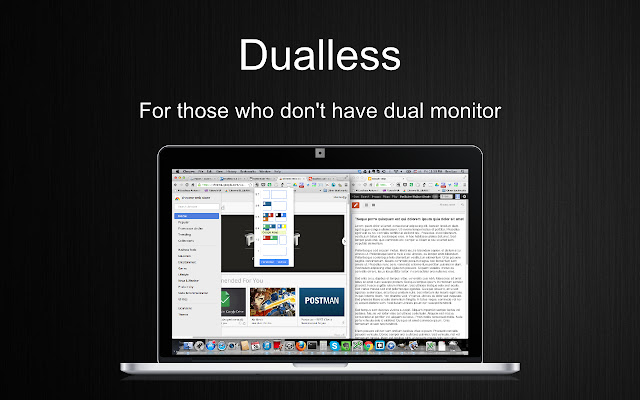 You probably know how frustrating it can be to find yourself staring at a blank screen while trying to write something important.
You've got a lot of things running in the background, and you want to keep track of everything. But there are just too many tabs open, and you can't see anything clearly anymore.
Well, Dualless aims to solve that problem. Simply put, it allows you to divide your browser into two separate parts. One part contains the main web page, and the other contains the writing area.
When you start working on something, you'll notice that the "writing" section shrinks and grows depending on how much work you do. And since the writing part is resizable, you can always adjust it to fit whatever task you're performing.
You can download the Dualless Google Chrome extension here.
ClickUp – Tasks, Screenshots, Email, and Time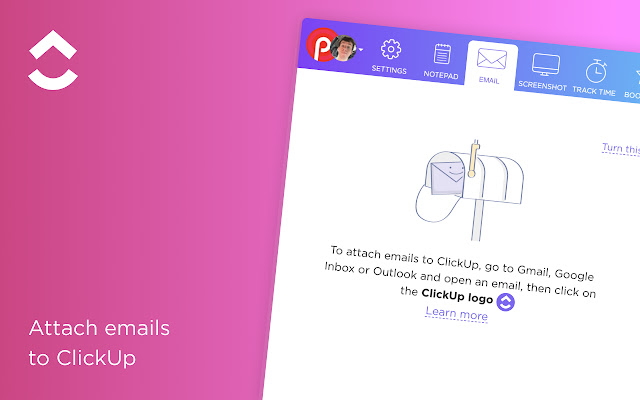 ClickUp is a powerful productivity tool designed specifically for individuals and small groups. Whether you're looking to organize your day, plan a project, or keep yourself organized, ClickUp makes it easy to do everything from creating a new task to capturing screenshots to taking notes.
With ClickUp, you can quickly add a new task, assign a due date, set reminders, mark important dates, and even include attachments such as documents and images. You can also create a new task or open a saved site to ensure you don't forget anything.
The app works across browsers, including mobile devices, allowing you to access your tasks wherever you are. And because it's built into Chrome, you'll always have access to the latest version of ClickUp without downloading another application.
You can also customize the interface to fit your workflow best. For example, you can display the full list of tasks or just the active ones.
If you want to see all the assigned tasks, you can enable "show all tasks." You can also choose to display the list of tasks alphabetically or chronologically.
Finally, you can choose how much detail you want on each task. You can view a single task or all tasks associated with a particular person, group, or team.
Download the ClickUp Google Chrome extension.
Momentum – Progress Tracker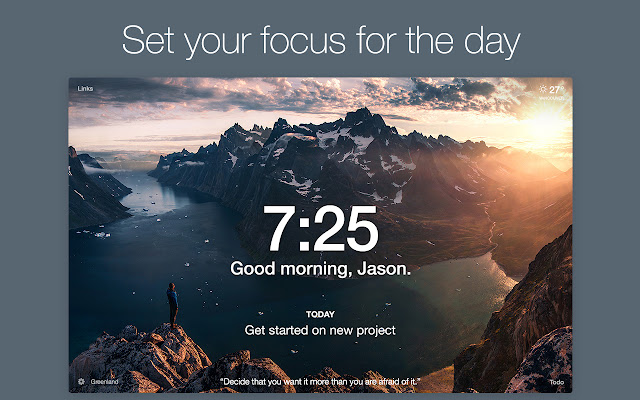 The Momentum extension replaces Chrome's traditional New Tabs button with a dashboard loaded with helpful features. This includes a to-do list widget, weather forecast, inspirational quote, and photo gallery.
If you're like many people, you probably use multiple browsers throughout the course of a single day. And while you might want to keep everything organized across those different platforms, that task isn't always easy.
So Momentum offers some unique ways to make life easier. For example, you can see just the most recent items on your dashboard or view all the things you've planned for today.
In addition, Momentum lets you add reminders to specific tasks. So if you have something due tomorrow morning, you can tell Momentum to remind you every hour throughout the night. Then, when you wake up, you can check off the item without logging into your account.
Finally, Momentum makes it easy to access your favorite sites from within the extension. So, say you're working on a paper and want to look up a particular word. Just type "word" into the search bar, hit Enter, and you'll be taken straight there.
You can download the Momentum Google Chrome extension here.
StayFocusd – Block Sites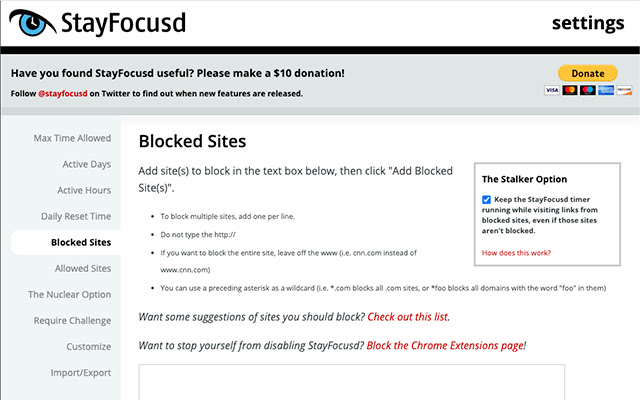 StayFocusd is your typical web browser extension – create a list of sites you don't want to visit during certain times of day and set a duration.
Once you've blocked the site, you won't see it again unless you revisit it or open a tab.
You can block entire domains, individual subdomains, or even specific pages within those domains. If you're worried about being tracked across multiple sites, you can also add cookies to the blacklist.
You can download the StayFocusd Google Chrome extension from here.
Chrome extensions that assist in research
Science Research Assistant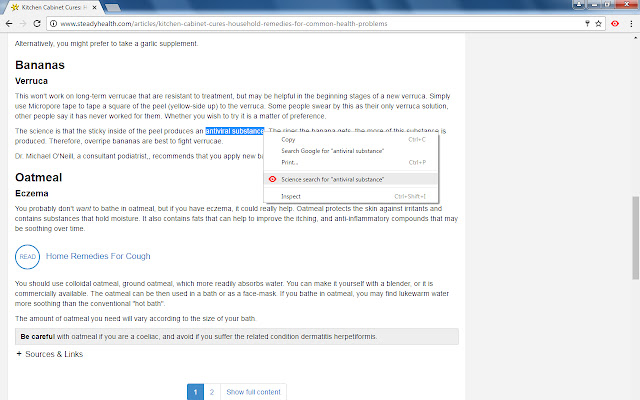 Science Research Assistant is a free chrome extension that helps you analyze scientific articles faster and more easily.
You can use it to collect data from any website you visit. Just install the extension and start scanning. After finding what you are looking for, copy and paste the URL into another browser tab.
You can easily access the same data without opening multiple tabs.
You don't even have to log in to view the data. But if you want to see the full article, just go ahead and sign up.
The tool works like magic. You must type in a keyword or phrase and let the extension scan the web for you.
After collecting all the data, you can export it into Excel, CSV, JSON, XML, HTML, PDF, or plain text formats.
Download the Science Research Assistant Google Chrome extension here.
Lazy Scholar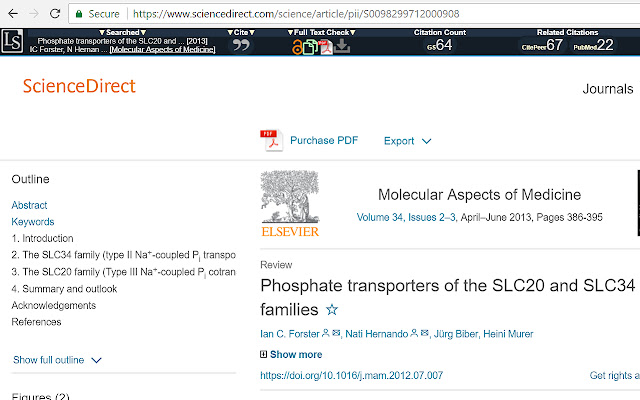 A Lazy Scholar is a tool designed to help researchers and writers organize the vast amount of information found online.
This includes citations, quotes, and text from articles, books, journals, etc. You can use Lazy Scholar to quickly find the most important information needed for your research project.
The app works like a personal assistant, helping you find what you are looking for without having to look for it yourself.
Simply type in the topic you want to learn about, and Lazy Scholar finds the best sources, including citations, quotes, and texts.
You can even set up topics based on keywords or tags, and Lazy Scholar will keep track of the information you saved for you throughout the whole research process.
You can download Lazy Scholar Google Chrome extension here.
Scholarcy – Research paper summarizer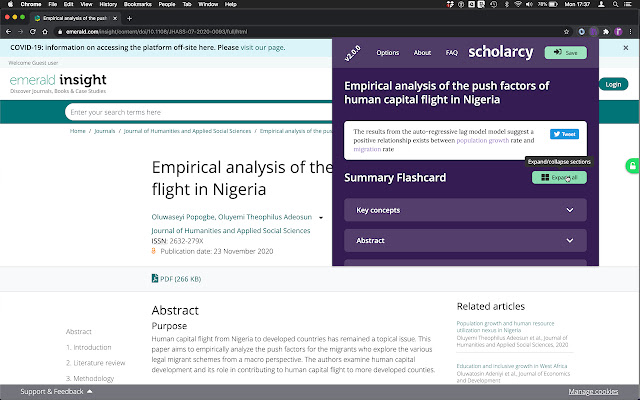 Scholarcy is a simple AI system that summarises articles based on their abstracts. You simply enter a URL, and it does all the rest.
Scholarcy extracts key points from the article and creates a summary of up to 500 words. It even highlights important keywords and phrases.
This Chrome extension reads data sources like Wikipedia and Twitter and breaks down their information into simple, bite-sized chunks that are easy to process and understand.
Scholarcy then uses machine learning algorithms to extract relevant information from each source.
The algorithm learns how to identify the most important topics within each article and displays them in a list. You can view the full text of the article if you want to read further.
Top features include:
AI-powered article summarise
Summary flashcards – learn faster with summaries of articles
Keyword highlighting – find what matters most in articles
Customizable themes – change color schemes and fonts
Exportable PDF reports – save time and effort by generating customized PDF reports
Download the Scholarcy Google Chrome extension here.
Unpaywall – Open-Access Resource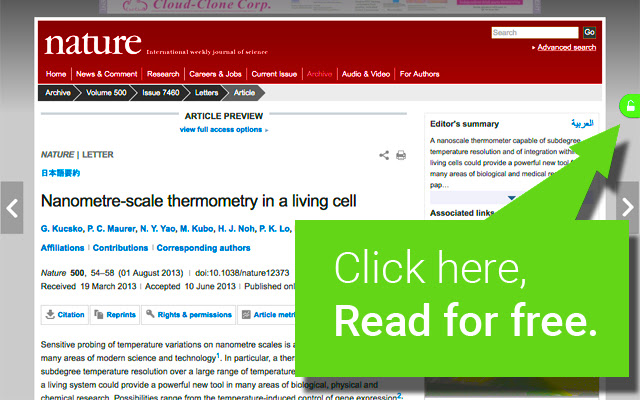 Unpaywall is a free tool for anyone looking to read scientific papers online without paying a dime.
The tool lets researchers download free full-text PDF documents from over 20 major public university library collections.
This includes journals such as Nature, Science, Cell, PNAS, PLoS ONE, PLOS Medicine, Journal of Clinical Investigation, Proceedings of the National Academy of Sciences, and many others.
The tool is powered by the Open Access Data Library (OADL), a nonprofit organization that provides accessible academic resources worldwide.
OADL works closely with publishers to ensure that all the information contained within each article is properly licensed under the Creative Commons Zero License.
You can download the Unpaywall Google Chrome extension here.
Save to Pocket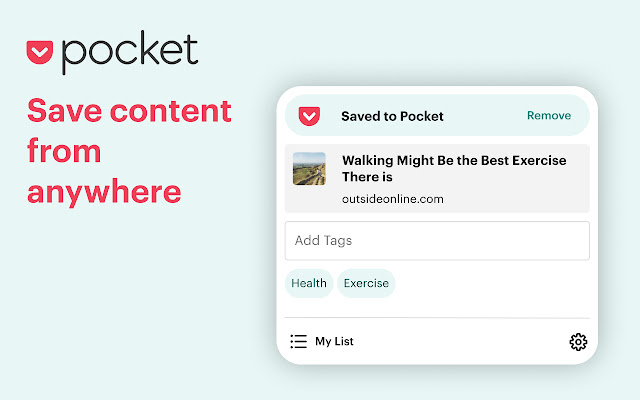 Pocket is one of those apps you keep coming back to repeatedly. You've probably saved things to Pocket dozens of times over the course of your life. But did you ever stop to think about why you do it?
Why does saving something make sense? Some say that you learn better by reading what someone else wrote rather than writing yourself.
Others say that you'll remember more if you write down information. Still, others argue that you'll remember more information if you contextualize it. Whatever the reason, there are plenty of reasons why we save stuff to Pocket.
You might use Pocket to save articles, videos, images, GIFs, code samples, and more. You might even use it to save recipes, shopping lists, and other data.
And while you could certainly save these items manually, there's another way to save everything you want to read later – the Pocket Web Clipper extension for Chrome.
This extension saves items directly to your Pocket account, meaning you won't have to search for them. You can easily share items with friends via email or social media.
Download the Save to Pocket Google Chrome extension here.
Liner – Highlight and Search for New Reads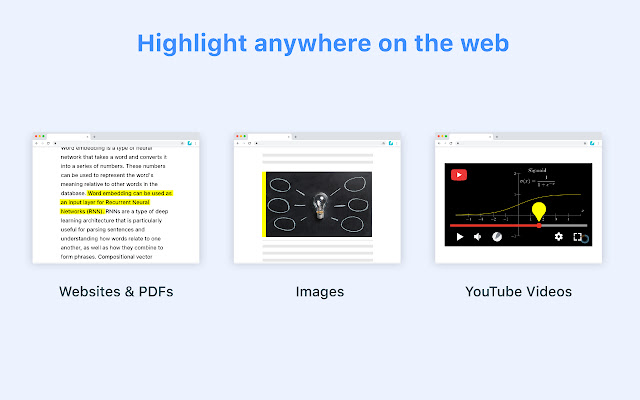 Liner is a browser extension for Chrome that makes it easy to find the best content online.
It lets you easily save interesting bits of information from around the Web into your personal library, called a "liner," and provides recommendations based on what you've saved.
You'll see a list of liners on the left side of your screen, and each liner contains a summary of the article or video, along with a link to the full version. To use Liner, just install the extension and start saving.
You can even add videos to your liners directly from YouTube without going to YouTube itself.
When you're ready to view one of your liners, simply open the liner by clicking the icon in the toolbar or tap the three dots next to the liner's name to bring up the menu.
You can download the Liner Google Chrome extension here.
Cite This For Me: Web Citer – citation generator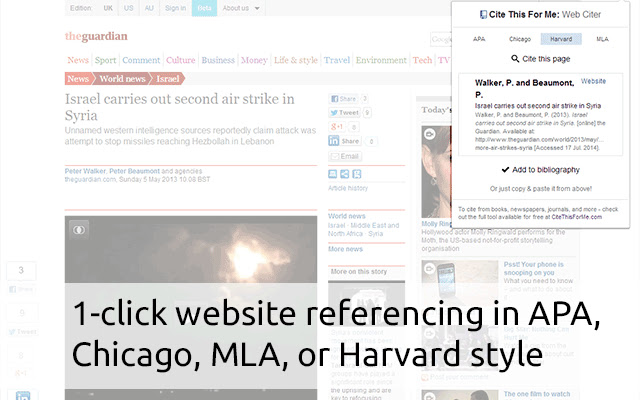 The Cite This For Me: Web Citer is a free online tool that generates citations in four different reference styles.
You simply enter the URL of the source document, and it creates a citation based on the style you choose. This includes bibliographic information such as author name, date published, etc., and the text itself.
This is useful because, even though we now live in an electronic age where people are used to being able to find anything instantly via the internet, many academic institutions still require a paper copy of the work cited.
So, what do you do if you want to cite something online but don't know how to format it properly?
Enter the Cite This For Me extension for Chrome. Simply type the URL into the address bar and hit "Enter." A pop-up window asks you to select one of the four citation styles. Once you've done that, you're ready to go.
Download the Cite This For Me Google Chrome extension.
Workona – tabs manager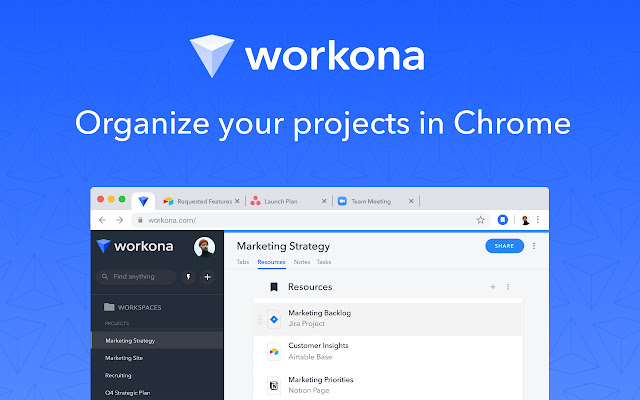 Do you know how annoying it is when you open multiple tabs in your web browser, and you're trying to find one particular tab among many others?
Or maybe you just want to keep track of what's happening on different sites. Well, now there's a simple tool called Workona that helps you do exactly that.
With Workona, you can drag and drop your tabs into the order you like and save those positions for later use.
You can also close unwanted tabs; if you need to, you can freeze certain ones. And best of all, everything is saved automatically, so you don't have to worry about losing anything.
This is a free app, and while it doesn't offer much functionality beyond managing your tabs, it does make things easier. So give it a try today.
You can download the Workona Google Chrome extension here.
Session Buddy – session and bookmark manager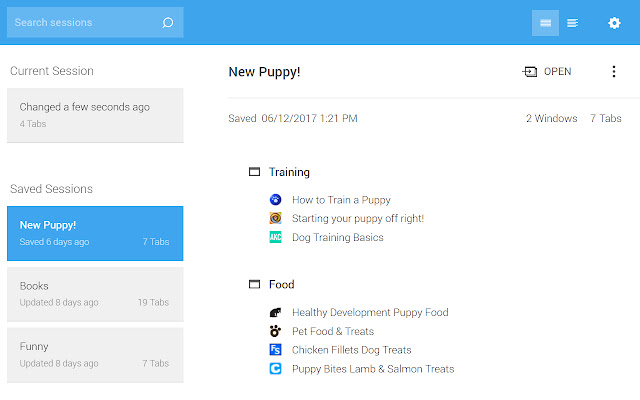 Session Buddy is a free Chrome extension that allows you to save open tabs into groups. You can name each group whatever you want and add tags to help organize the different topics.
This way, you don't have to worry about saving too much or losing important information because you forgot where you left off.
The app works like a bookmarks folder in your browser, so you can easily find what you're looking for.
When browsing the web, you'll see a list of your recently opened tabs and a button to access those tabs quickly.
If you close one tab, it won't disappear; instead, it will appear in the "recently closed" section. You can also restore a tab by clicking the icon next to it.
You can use Session Buddy to manage your tabs while offline, too. Install the extension, launch it, and click the "Save Tabs Offline" option. Your tabs will be stored locally and accessible anytime you're online again.
Download the Session Buddy Google Chrome extension here.
OneTab – Multiple tab management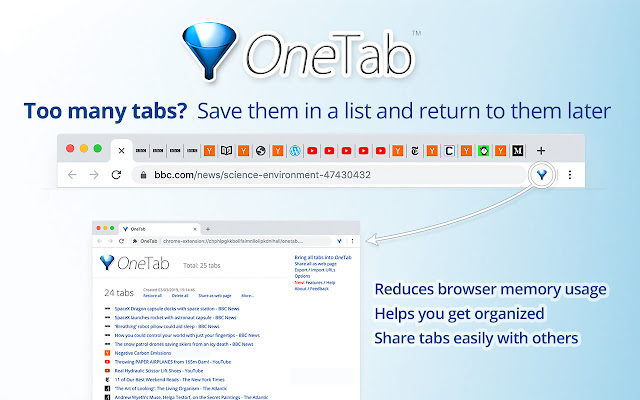 OneTab is a simple extension that helps you keep track of what you're working on. Instead of opening every link in a separate tab, you'll see them in a handy list, where you can easily access everything you need without having to navigate around.
With OneTab, you don't have to worry about losing focus because you constantly switch between different things. You'll never lose anything again because you can always find your most important files and documents.
Since you'll be able to access all of your tabs in a single place, you'll free up some space too.
You might even save up to 95% of the memory you'd normally waste on keeping dozens of tabs open.
Download the OneTab Google Chrome extension here.
Wolfram Alpha – computable knowledge engine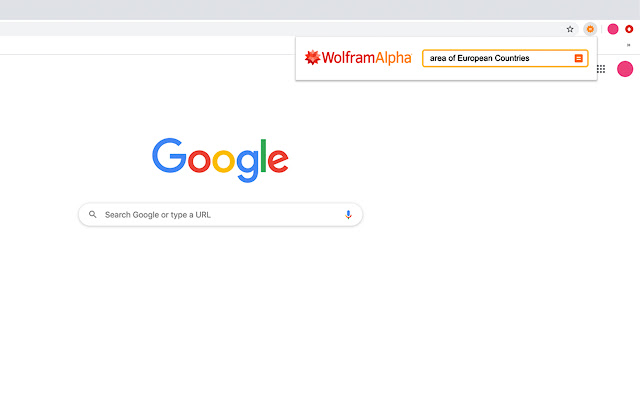 If you're looking for information on anything from the periodic table to the number of seconds in a day, chances are someone out there knows the answer. But what if you don't want to ask anyone? Enter Wolfram Alpha.
This tool allows you to pose almost any question and instantly receive a detailed response based on hundreds of billions of data.
The best part? All of this information is free and always up-to-date.
So whether you're curious about how many calories are in a piece of pizza or just want to learn more about the chemical composition of water, Wolfram Alpha can help you find the answer.
Download the Wolfram Alpha Google Chrome extension here.
Chrome extensions that help in web editing
InsertLearning – web-page editing tool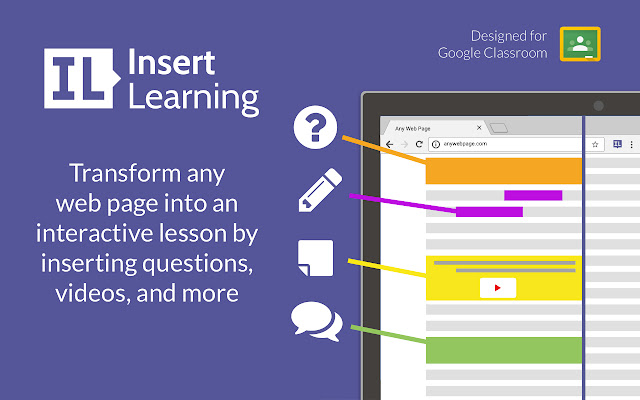 During the COVID-19 outbreak, many schools around the globe are closed, and children are stuck inside.
But one way to keep learning alive is through online tools like InsertLearning. This free web application lets anyone transform any webpage into an interactive classroom where students and teachers can interact.
The app works by inserting interactive elements into a website. These include quizzes, polls, videos, images, text boxes and even live chat. You can use them to add fun activities to your lessons.
For example, you could insert a quiz into your lesson plan about what happened in history class today. Or you could insert a poll about which topic you want to learn next.
You can choose from several prebuilt templates or make your own custom ones. Then you just upload your file and start adding interactive elements. When done, simply export the file and share it with your colleagues.
Download the InsertLearning Google Chrome extension here.
DocHub – PDF Editor and Document-signing platform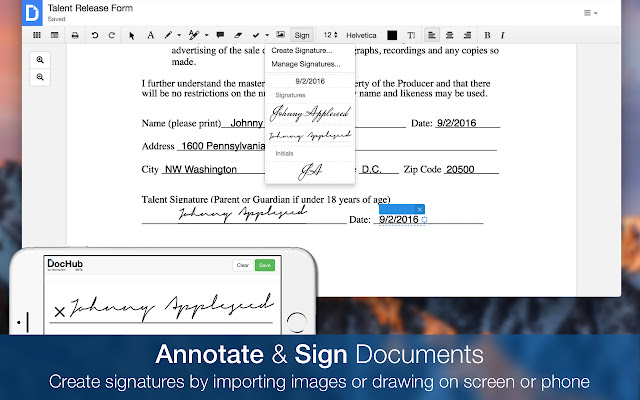 DocHub is a free PDF Editor & Document Signing Platform that helps researchers simplify their workflow and boost productivity.
With DocHub, you can easily edit and sign PDF files directly within your web browser without downloading anything. You can even collaborate with others and send signed PDFs directly from DocHub.
Top Features
Free PDF Editor – Edit and modify existing PDFs, or create brand new ones.
Create and Export PDF Documents – Easily create and export PDFs.
Seamless Collaboration – Share your work with colleagues and clients.
Sign PDF Documents – Add digital signatures to your documents.
Download the DocHub Google Chrome extension here.
Bitly – short link creator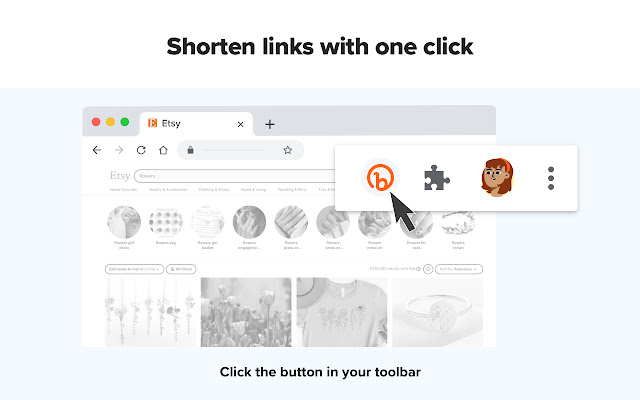 Bitly makes it easy to create short links. Whether you're looking to share a URL with friends or colleagues, bookmark a web page, or post a link to social media, Bitly helps you do it faster and better.
With Bitly, you can easily create links without copying and pasting long URLs into your browser address bar.
You can add text to each shortened link to help people understand the original link. This way, no matter where you are, you always have access to the most relevant information.
You can download the Bitly Google Chrome extension here.
Lightshot – screenshot tool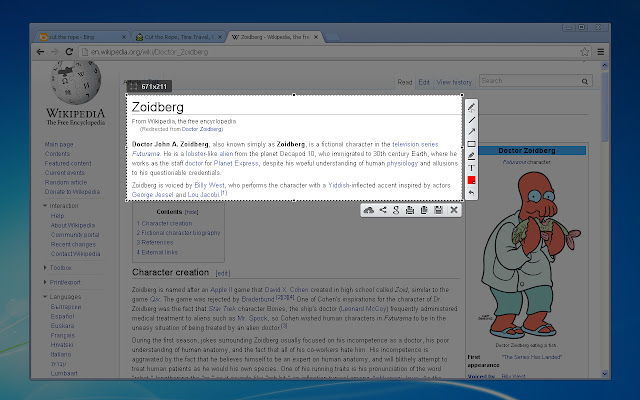 The idea behind Lightshot is simple. You take a screenshot of something interesting, paste it into Lightshot, and add some customizations.
Then, you can either send the link directly to someone else or use Lightshot to make a single image out of multiple screens.
You don't need to install anything. Just download the app and start capturing.
You can edit the captured image itself if you want to do more than just take a screenshot. For example, you can crop it, change colors, add text, draw shapes, etc.
Download the Lightshot Google Chrome extension here.
Chrome extensions for more efficient reading
Readme – Turn text into audio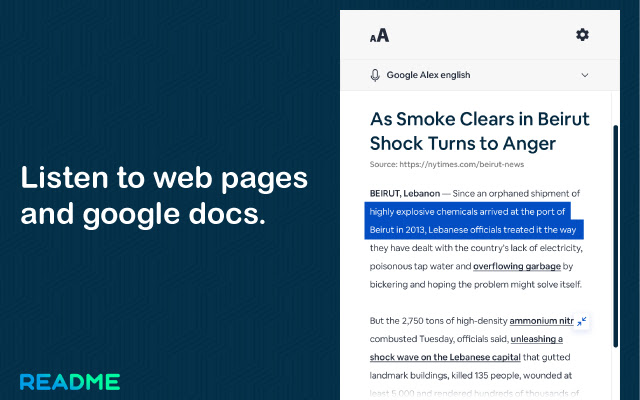 Readme is an accessibility-oriented Chrome extension for reading email messages, articles, PDFs, and more aloud to you.
You can even set up multiple accounts and switch between them easily. It includes dozens of voices and languages, allowing you to adjust the font sizes or reading speeds to fit your needs.
Use it to:
1. Multitask while going through a lengthy document, keeping track of where "the voice" is currently on a page
2. Translate text into another language if you prefer to listen to a translation instead of reading
3. Edit your content or copy it by having it read out to you so you can check for spelling errors or awkward phrasing you may miss when reading it in one ear.
Download the Readme Google Chrome extension here.
Wordtune – Rewrite your writing to make it flow better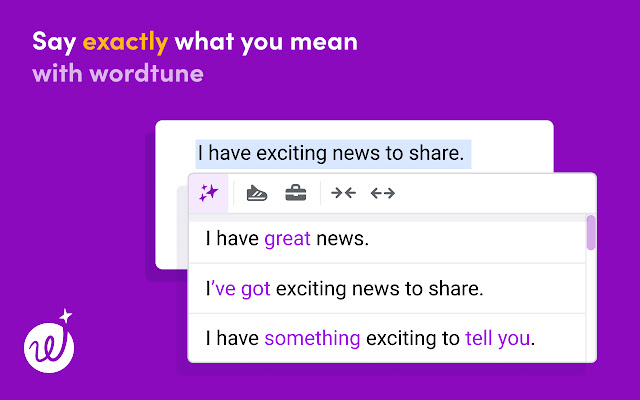 Wordtune is a Chrome browser extension that lets you rewrite your sentences to flow better. It works like a personal copy editor.
Instead of asking you to fix every mistake, it highlights common mistakes and suggests ways to improve your writing style.
The app uses machine learning techniques to analyze hundreds of thousands of examples of good writing and bad writing to build up a database of patterns.
Then when you start typing, it looks at similar phrases and words to see if there are any suggestions.
For example, if you're trying to describe something that's "beautiful," it might suggest "gorgeous." If you're trying to explain why someone did something, it could suggest "because he/she loves her/himself."
The app doesn't change your text; it simply gives you options for improving your sentence structure.
But it does give you a few different choices for each word or phrase, allowing you to pick the one that best fits the context.
And because it's powered by artificial intelligence, it learns from your feedback, too. So if you tell it that a certain word isn't necessary, it won't use it again.
Download the Wordtune Google Chrome extension here.
Auto Highlight – text highlighter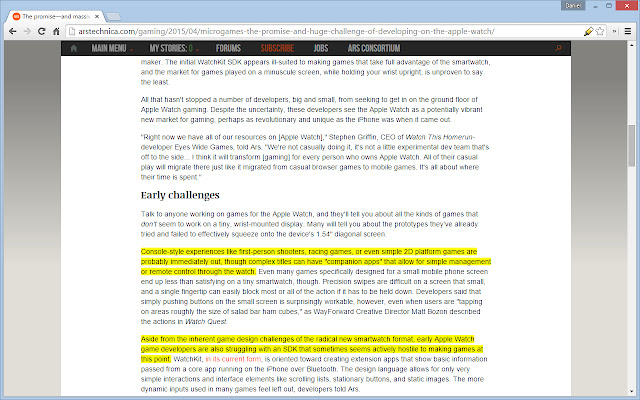 Auto Highlight is a simple tool that lets you quickly scan over long texts and highlight important parts of those texts. This way, you don't have to spend hours reading and rereading online articles before finding the main points.
You'll no longer need to spend hours reading and scanning online articles before finding the key information. With Auto Highlight, you can save countless hours of work daily.
The yellow tint in the extension icon highlighting important passages doesn't stick around forever. So you can't highlight just anything. Use the "highlight" option to select specific text sections within the article.
You can download the Auto Highlight Google Chrome extension here.
Alpha Text – make text readable.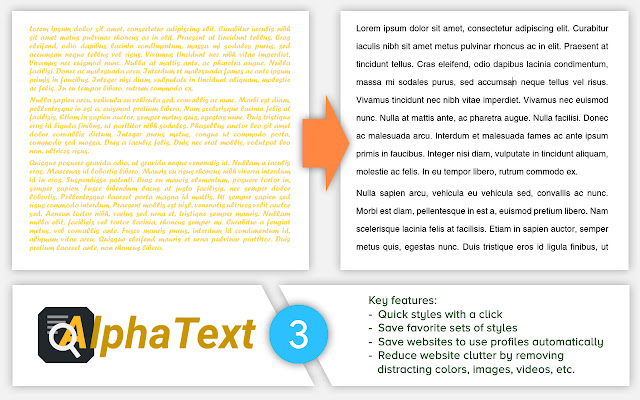 Alpha Text is all about making text readable — you'll get many customizable options to tweak the look of online articles, making the text layout more appealing and easy to read.
This extension is great for finding a research paper we'd like to use but don't want to go through the hassle of finding the data we want to reference.
You'll see exactly where the highlighted words are located within the document, and you can add notes directly to it.
The highlight feature works like magic. Type in the word(s) you'd like to highlight, hit enter, and the extension does the rest.
You can download the Alpha Text Google Chrome extension here.
SwiftRead – speed reading extension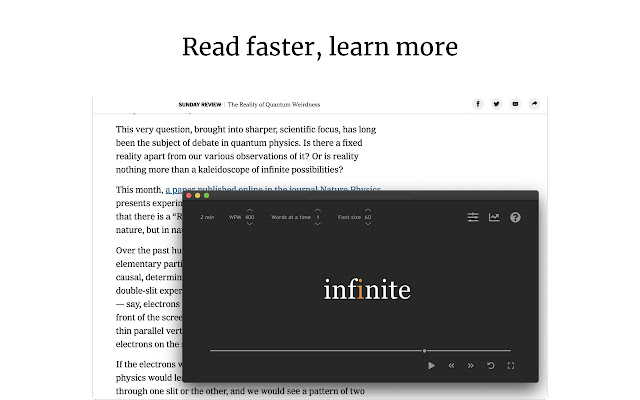 What do you think of when you hear "speed reading"? For most people, it conjures up images of a guy sitting in his office reading a book while drinking coffee and eating donuts.
But some techniques can help you increase your reading speed without spending money on expensive books or software.
One of those methods is called Rapid Serial Visual Presenting (RSVP). It involves looking at each sentence letter individually rather than focusing on the entire paragraph at once.
With SwiftRead, you can use RSVP to skim through long texts like novels or articles quickly.
You'll see the text flash in front of your eyes one word at a time, allowing you to absorb information much more quickly. And, since it works just like watching a movie, you won't even realize you're speeding through text.
You can download the SwiftRead Google Chrome extension here.
Visor – screen dimmer and reading aid.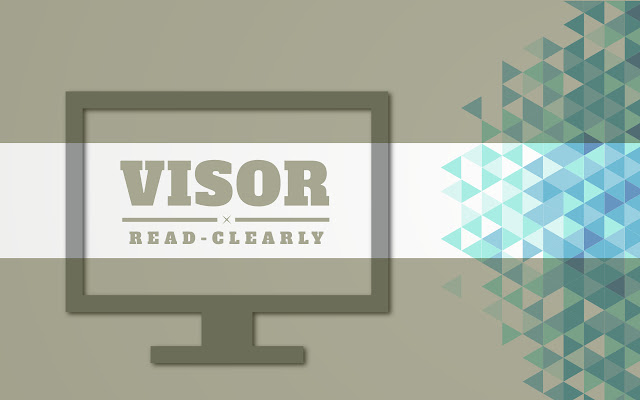 The Visor is a screen dimming and reading aid that improves your concentration while reading. As the name implies, it works like a visor, highlighting certain words and phrases within a webpage.
When you hover over those words, the cursor turns into a magnifying glass. Clicking on the magnified area reveals information about the word, such as definitions and synonyms.
You can use Visor to read news headlines, books, blogs, and Wikipedia entries. Just install the extension and open a web browser to activate the feature.
Once activated, you'll see a small icon in the address bar that looks like a pair of glasses. Hover over the icon to turn on the feature.
You can download the Visor Google Chrome extension here.
Postlight Reader — distracting content remover.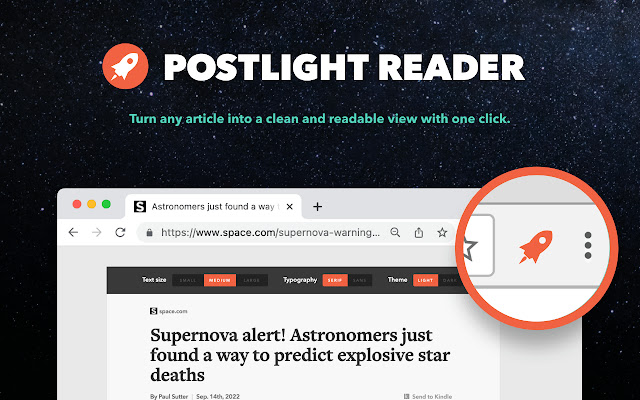 Postlight Reader removes distractions while you read. It does so by blocking all advertisements and pop-up windows that could distract you while reading.
You can choose to block all kinds of advertising or just those with specific words like "click here."
The extension works in Chrome, Firefox, Opera, Safari, and Internet Explorer 11. You can download the Postlight Reader Google Chrome extension here.
Google Dictionary – online dictionary
Google Dictionary is basically what you get when you type in "supercalifragilisticexpialidocious," or any other complicated word into your Google search – and the Google extension lets us learn the meaning of words we come across directly in the text where we see them.
Double-click on one of those words to open up a small pop-up window to view the full definition of that word. If you want to know how to say something in another language, simply select the option from the menu bar.
Highlights include:
A built-in dictionary allows you to look up definitions of English words in many different languages.
You can highlight multiple words, and Google will show you translations in your native language and the original word.
You can add custom dictionaries to your account, such as the Oxford English Dictionary.
And most importantly, you can easily copy the definitions of interesting words.
Download the Google Dictionary chrome extension here.
Chrome extensions that assist in writing
Power Thesaurus – online thesaurus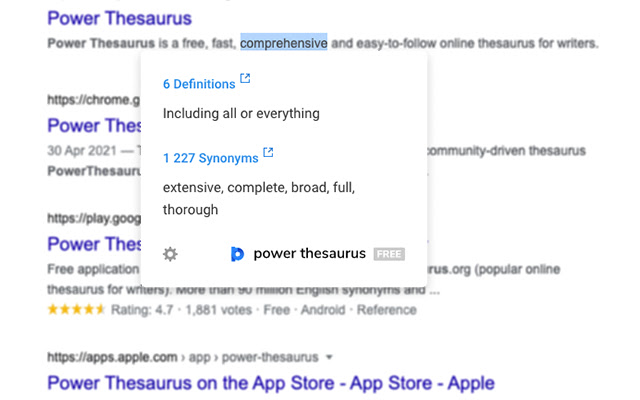 Google Dictionary helps you better understand how words work together — and Power Thesaurus helps you improve your writing by giving you the right synonyms and antonyms.
Simply define the word you wish to find synonyms and antonyms for — and select the phrase that most closely matches what you want to achieve with the text you're working on.
Highlights include:
Synonyms: Find synonyms for a term, including related words like "alternative," "substitute," and "supplement."
Antonyms: Find antonyms for a term, including opposite words like "opposite" and "contrary."
Related Words: Discover similar phrases based on their sound rather than just meaning. For example, you might discover that "unreliable" sounds very much like "irresponsible," while "inconvenient" sounds quite different from "difficult."
Phrase Finder: Use the tool to look up words within a specific context, such as "theory" or "expertise."
You can download the Power Thesaurus Google Chrome extension here.
Grammarly – grammar checker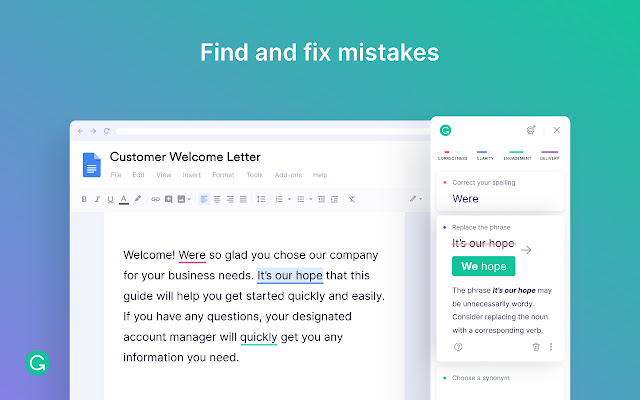 The Grammarly app offers a variety of features designed to help writers improve their writing skills. Among the most useful are the spelling checker, plagiarism detection, and the "forgotten word" feature, which highlights words that might be unfamiliar to English speakers.
Aside from its advanced correction, one of Grammarly's most interesting features is the suggestion box. This allows users to choose from suggestions for fixing their sentences, paragraphs, and documents.
Another helpful feature is the "grammar advisor," which helps users identify areas where their writing needs improvement.
For example, if someone writes something like "I'm sorry I couldn't make it to your party," Grammarly will tell you that there are too many commas in that sentence.
When writing a long email, Grammarly also provides some handy tips on how to write better emails. These include avoiding common mistakes, such as overusing passive voice, and providing examples to illustrate points.
You can download the Grammarly Google Chrome extension here.
Selection Reader – text-to-speech converter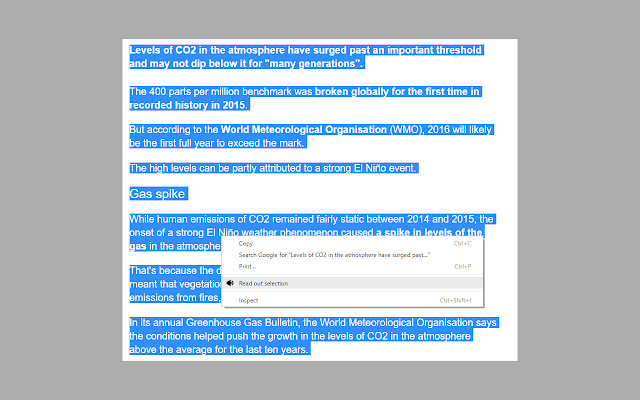 If you want to learn something quickly but don't want to spend hours reading books or articles, there's an app.
Text-to-speech conversion apps like Selection Reader let you listen to any text read out loud by an artificial intelligence system.
And because the AI can understand what you're saying, it'll often make sense of the text even if you didn't know exactly how to say it yourself.
The biggest downside to most text-to-speech software is that it doesn't work well with long texts.
But Selection Reader aims to change that, letting you select any amount of text and have it read aloud to your ears.
If you've ever wanted to hear the entire Harry Potter book, now you can. Or, if you just want to practice your pronunciation skills, you can pick up some English vocabulary while doing so.
You can download the Selection Reader Google Chrome extension here.
Chrome extensions that help in note-taking
Save to Google Drive – web content saver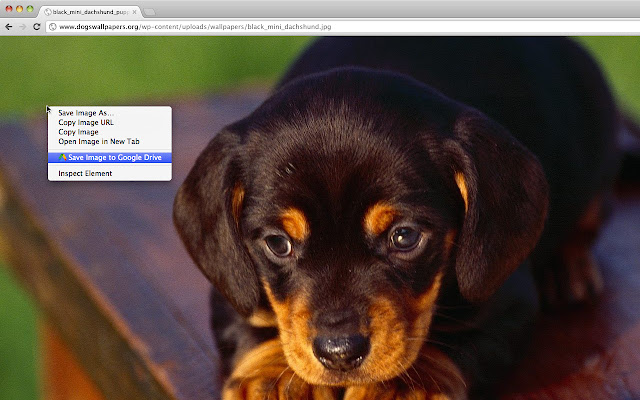 Google Chrome now offers a simple way to save web content to Google Drive. You can choose what content to save, such as images, videos, PDFs, and even entire websites.
The extension works like magic. When you open a webpage, simply highlight some text or image and press Ctrl+Shift+C. A small menu will pop up where you can select "Save to Google Drive."
You can use the arrow keys to navigate if there are multiple options. Once you've selected an option, the extension will automatically download the file to your Google Drive account.
Once saved, you can easily access those files later by opening the browser's File Manager and navigating to your Google Drive folder. There, you'll see all the files you've downloaded over the course of your browsing sessions.
You can also drag and drop files into Google Docs directly from your browser. Ensure you're logged into the same Google Account that owns the document.
If you want to view the original source of the link you've saved, hover over the icon in your toolbar. This will display a tooltip with the URL.
You download the Save to Google Drive Google Chrome extension here.
Voice In – voice typer tool
Voice In is a free extension for Google Chrome that allows you to record your voice, convert it into text and type out whatever you say. You don't need to use a microphone; just speak into the computer.
You can start speaking immediately without waiting for the browser to load or open a specific tab. And since there's no way to interrupt you while you're talking, you won't lose your train of thought.
There are two ways of recording:
1. Right-click within a textbox and click "Start recording," dictate what you want to write down, then right-click again and select "Stop recording."
2. Click on the extension's icon if you want VoiceIn to always be on.
Why is it great?
The best part about VoiceIn is that it works anywhere. Whether you're typing an email, reading a news article, or chatting online, you can easily copy and paste your typed version over the original.
You can download the Voice In Google Chrome extension here.
Evernote – web-clipper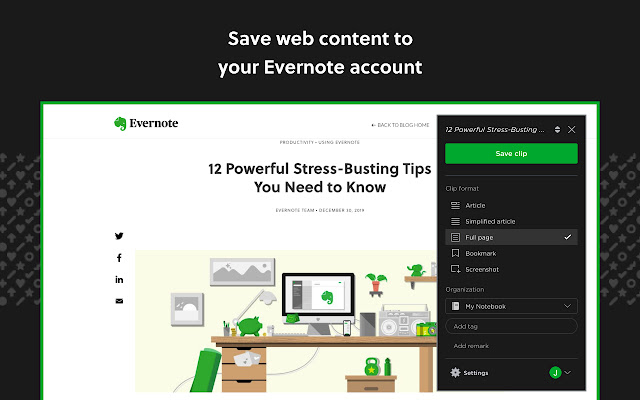 Since its worldwide boom in 2007, Evernote has become one of the most popular digital note apps. Its simple design and intuitive features make it perfect for organizing information online.
Over 500 million people use Evernote to capture everything from thoughts to quotes to pictures.
With its latest update, Evernote has taken another step forward by becoming a full-fledged web clipper. This allows you to save anything you find on the internet directly onto your device.
You won't need to download the app anymore because you can just open the browser and start clipping away.
Once you've saved something, you can easily add tags, highlight parts of the text, and add images, videos, and audio clips. Afterward, you can easily organize your notes by moving things around, creating folders, tagging sections, and sharing them with friends.
If you already use Evernote, this update makes it easier than ever to take advantage of the tool's many powerful features.
You can download the Evernote Web Clipper Google Chrome extension here.
Conclusion
These are some of the best Chrome extensions for students, teachers, and researchers.
They can help you stay organized, improve productivity, and get more out of your research. Give them a try and see how they can help you in your studies or work.