FTC disclaimer: This post contains affiliate links and I will be compensated if you make a purchase after clicking on my link.
Are you tired of searching for something on Google daily? Do you wish you had a simple way to organize your tasks, projects, and ideas?
To increase productivity, you need to make sure you're using the most powerful tool available. Luckily, Google Chrome has many extensions that will help you stay organized and productive.
This article will share 30 essential Google Chrome extensions that will boost your productivity and save you hours each week. These extensions will help you manage your email, create new documents, find information online, and even play games while working.
We have personally used these extensions, and they work great. They also save me countless hours each week. So check them out and see how many hours you can save!
Essential Google Chrome Extensions to Boost Productivity
Grammarly for Chrome – Error-free writing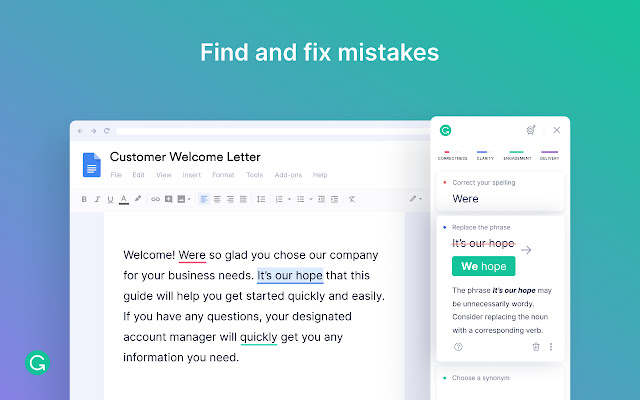 Grammarly for Chrome is one of the best extensions for constantly writing and editing their work online.
Whether we're working on a blog post, emailing someone, or just typing up notes on Google Docs, Grammarly keeps us honest and ensures we don't make mistakes.
The extension works across multiple platforms, including Windows, macOS, Android, and iOS devices. Once installed, you'll see the icon in the bottom left corner of your browser window. Clicking it opens up a menu full of options.
You can access Grammarly's main features, like the spellchecker and grammar checker, and add words to your dictionary. You can also set up rules for specific phrases and sentences, such as "Don't use 'they' unless necessary."
You can also edit your settings directly from the extension menu and download your data for offline viewing. There's also a handy shortcut key to open the extension quickly, and you can customize the color scheme to match your personal style.
If you want Grammarly's help beyond simple text edits, you can import files into the editor and export your saved documents. This is worth checking out if you want to keep your writing clean.
Download Grammarly Google Chrome Extension
Tab Pinner – Multiple tab management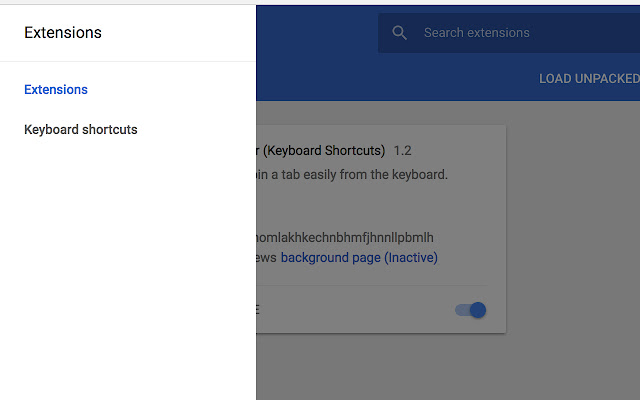 One of the most annoying things about having hundreds of tabs open across multiple browsers is how difficult it is to find what you're looking for.
You might think that tab management is a solved problem, but you'd be wrong. Most people use extensions like Tabs Outliner, Tab Organizer, or Window Switcher, but they don't do exactly what we're talking about here.
We wanted a solution to help organize our tabs without adding too much clutter to our browser window. We came up with a few ideas and built Tab Pinner, a simple extension that lets you pin your open tabs anywhere along the side of your browser window.
You'll see a small icon in the corner of your browser window whenever you open a tab. Clicking on that icon opens a dropdown menu where you can select the location you want to pin your tabs.
For example, if you have ten open tabs, you can pin them to the left or right edge of your browser window. There's no limit to the number of tabs you can pin, although you won't be able to pin more than 5 per row.
When you close your browser, your pinned tabs will reopen automatically the next time you launch it. This way, you never lose sight of your tabs again.
If you want to move a tab out of the list, just drag it into another position within the list.
Download Tab Pinner Google Chrome Extension
Toggl – Track your project time.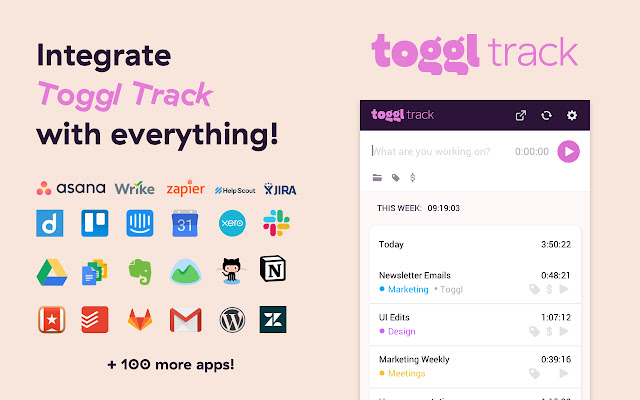 Toggl is a simple tool that helps you track your time on different projects.
You don't need to remember to use it because every time you log a project, Toggl will remind you to add the time spent on it. This way, you always know exactly how much time you've spent working on a particular project.
You'll want to set goals for yourself to ensure you're getting the most out of your time. For example, maybe you want to finish a certain amount of work per day or week.
Then, whenever you log something on Toggl, you can check the progress against those goals.
The best part about Toggl is that it works wherever you go. Whether you're writing code, taking notes, or recording ideas, you can easily log your time on a project without switching apps or opening another window.
Download Toggl Google Chrome Extension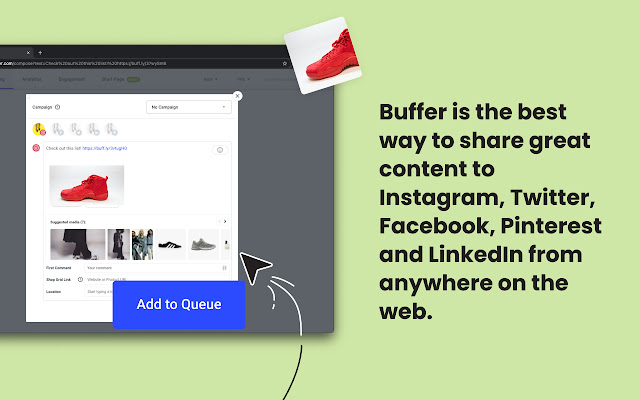 Social media is a powerful tool for building an audience online. But, if left unchecked, it can quickly suck up your time and mental energy.
Buffer helps you take that back. Automate your social posting, so you don't miss out on opportunities to engage with your followers.
The app lets you schedule tweets, Facebook posts, LinkedIn updates, and YouTube videos ahead of time, so you never miss out on the chance to connect with people.
And, since you're scheduling posts ahead of time, you'll always know exactly what time to hit send.
Buffer also makes it easy to keep track of your scheduled posts and see how many views each gets. You can easily export your data into Excel, CSV, or JSON formats to analyze trends.
While the app is useful for managing your social media presence, the Buffer chrome extension adds another level of automation.
Capture webpages, articles, images, and videos as "snippets," saving them directly to Buffer, where you can view them later without having to open a separate window.
You can select to automatically upload the captured content to Buffer, save it to Evernote, or simply copy the link to share later.
If you want to go further, you can edit the text of the captured content before publishing.
Download Buffer Google Chrome Extension
StayFocusd – Block Time-Wasting Websites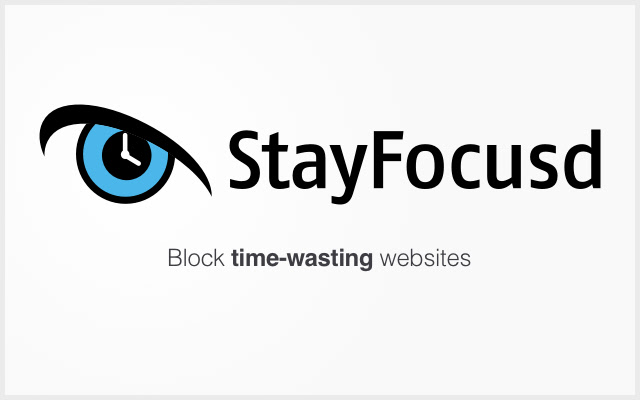 StayFocusd is a Chrome extension that lets you monitor how much time you spend online and block distracting websites.
After setting up your profile, it'll track your browsing habits and alert you when you've reached your daily limit. If you spend too much time on social media, gaming, shopping, or watching videos, just open the extension and change your settings.
Once you've blocked access to a particular site, you won't see ads anymore. And while you're blocking out certain sites, you won't be able to view them either. So no matter what happens, you won't be tempted to return to those sites.
The extension works best if you use it consistently every day. But if you want to try it out without committing to a full week of restrictions, you can always log into your profile and temporarily disable features such as tracking cookies.
Download StayFocusd Google Chrome Extension
Just Read – Remove the distracting elements of web pages.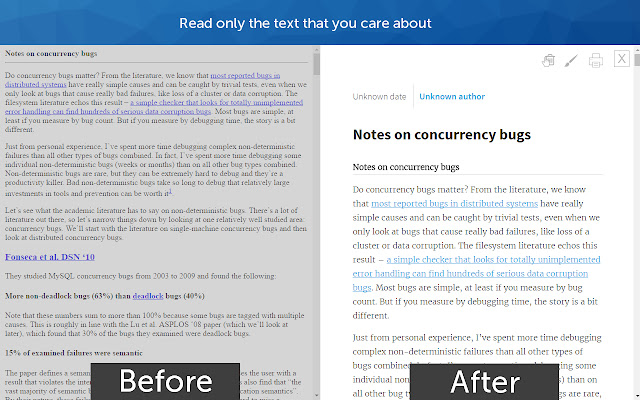 Just Read is one extension that makes browsing the web much better. You know how frustrating it can be if you've been clicking around a site looking for something specific while bombarded by annoying ads, pop-ups, and other distractions.
But with Just Read, you'll finally be able to focus on the content without worrying about the rest.
By default, Just Read removes most of the distractions that come along with web pages, including banners, pop-up windows, and comments.
However, there are many times when you might want to keep some of these features. To enable or disable certain features, simply go to the menu bar and select "Settings." From there, you can toggle everything from ad blocking to turning off comments.
Download Just Read Google Chrome Extension
OneTab – Convert all of your tabs into a list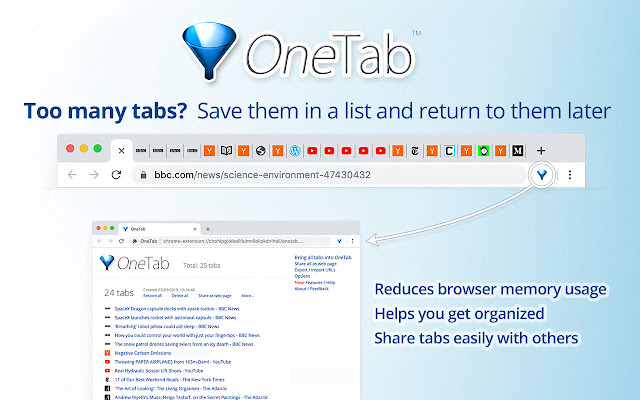 OneTab is a free Google Chrome extension that makes managing multiple tabs easier.
Instead of having all of your tabs open, this tool creates a list of them and displays them in a new tab. From there, you can easily access each link without opening another window.
The app works with most browsers, including Firefox, Safari, Opera, Edge, Internet Explorer, and even mobile devices like Android phones and iPads.
Download OneTab Google Chrome Extension
Loom for Chrome – Record your screen and camera with one click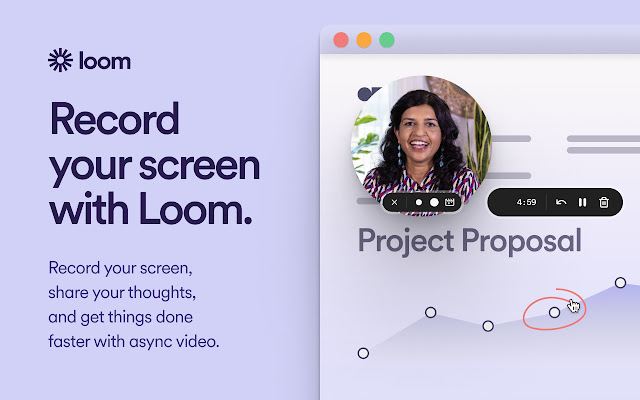 Loom is one of the most popular online collaboration tools today. Its simple interface makes it accessible to everyone, even those just getting into remote work.
With Loom, you can easily collaborate with others across different devices and platforms, including Slack, Zoom, Skype, Hangouts, Facebook Messenger, WhatsApp, Telegram, Gmail, Office 365, Dropbox, G Suite, Box, Evernote, Trello, Basecamp, Asana, Jira, GitHub, and many more.
You can also use Loom's desktop app to chat with colleagues while working remotely. You can even join meetings together seamlessly.
The Loom mobile apps for iOS and Android allow you to connect with your team no matter where you are.
Download Loom Google Chrome Extension
HubSpot – Email tracking, CRM for Gmail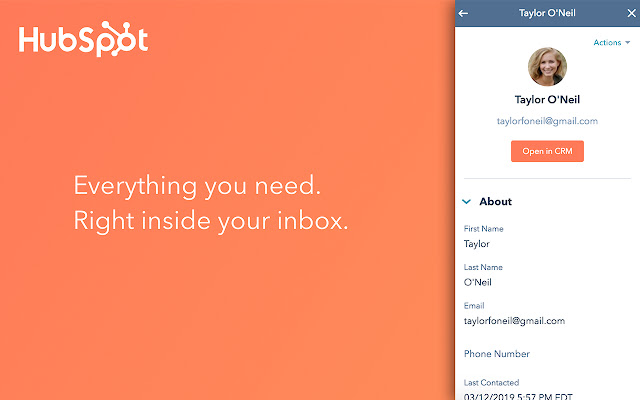 Emailing and outreach can be tedious tasks. And it doesn't always go well. But there are some ways to make it easier.
HubSpot's Chrome extension is a great tool to help you save time on sending emails and getting better results.
Download the extension for free today and get instant access to pre-made email templates, communication tracking and CRM features, and sales productivity tools.
With over 900,000 users and thousands of positive reviews, HubSpot's Chrome extension helps you send fewer emails, get better results, and increase productivity.
Download HubSpot Google Chrome Extension
LastPass – Save and autofill your logins credential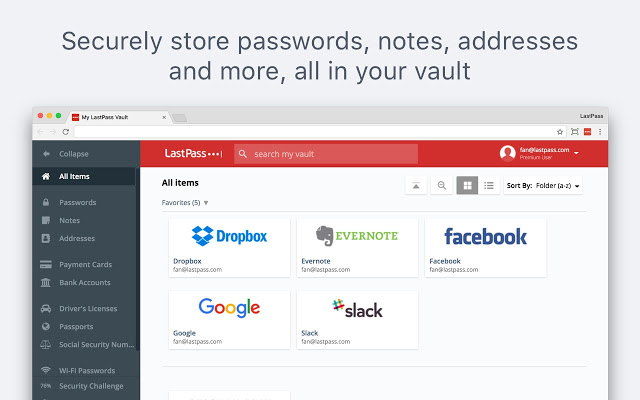 LastPass is a browser plugin that lets you store all your usernames and passwords safely online. You don't need to remember them anymore; just open the app and type in your username and password for every site you want to access.
You can even set up rules for generating random passwords, ensuring you never reuse those same passwords again.
And since LastPass isn't tied to any specific device, you can use it anywhere without worrying about losing your data.
The best part is that LastPass doesn't require memorizing long strings of numbers. Instead, you enter your information once into the app, and it stores it safely in your encrypted vault. From there, you can easily sign in to any account you've stored without typing.
Download LastPass Google Chrome Extension
Save to Pocket – Easiest, fastest way to capture articles, videos, and more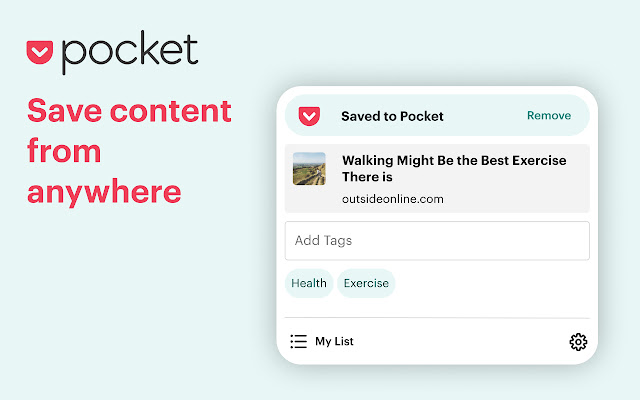 When you're reading articles online and find something you'd like to save for future reference, there are several ways you could do it. You could bookmark the article, save it to Instapaper, or copy/paste the URL into your address bar.
But what about those times when you aren't sure whether you'll remember where you saw that article again? Or maybe you're looking for another resource to help answer a question while researching something else. In either case, Pocket might be able to help.
Pocket is a free Google Chrome browser extension that allows you to save anything you find online — including articles, videos, images, GIFs, audio files, and more — directly to your pocket.
Once saved, you can access your content whenever you need it — no matter where you are or what device you use.
So, rather than saving everything you see online to your computer, you can simply save it to your pocket.
And since it's integrated directly into your browser, you can easily add Pocket to your home screen, making it easy to use anytime you're surfing the Web.
Download Pocket Google Chrome Extension
RescueTime for Chrome and Chrome OS – Keep track of the time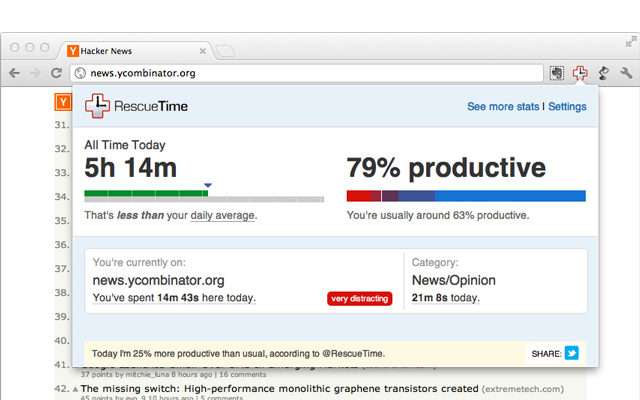 RescueTime is a free browser extension that helps you manage your online life. You can set it up to track everything from your browsing history, social media activity, and email usage.
It even tracks your sleep patterns. And because it runs in your browser, you don't need to install anything on your computer.
The app gives you a weekly summary of your activities and lets you see where you spend most of your time on the Internet.
You'll learn which websites you visit most often, whether reading articles or watching videos and how long you spend on each site.
You can also customize the categories that matter to you. For example, you might want to focus on work-related websites or maybe just check out tech news. You can turn off some features if you'd rather not use RescueTime.
Download RescueTime Google Chrome Extension
Dashlane – Password Manager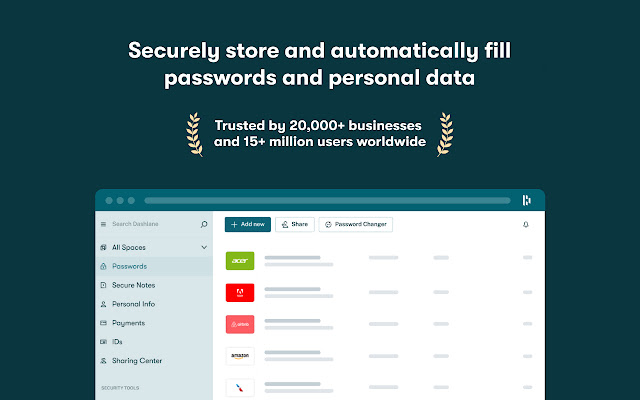 Dashlane is one of those tools that makes life easier. You might have forgotten your passwords multiple times over the course of your lifetime. And while there are many great password manager apps out there, Dashlane stands out among them because of how easy it is to use.
The app works just like most others do—you install it, set up a few preferences, and then start entering your logins into the app. From there, you can generate random passwords, import existing login credentials, and even sync accounts across devices.
Once you've got everything set up, you can simply open the app and enter a username and password whenever you want to access something online. There are no complicated settings to worry about, and there aren't any annoying ads. Just a simple interface that lets you get things done quickly.
And since the app syncs across all your devices, you don't have to worry about losing your information. You know exactly where it is and can always retrieve it later. It's pretty much perfect.
Download Dashlane Google Chrome Extension
Timewarp – Reminds you not to procrastinate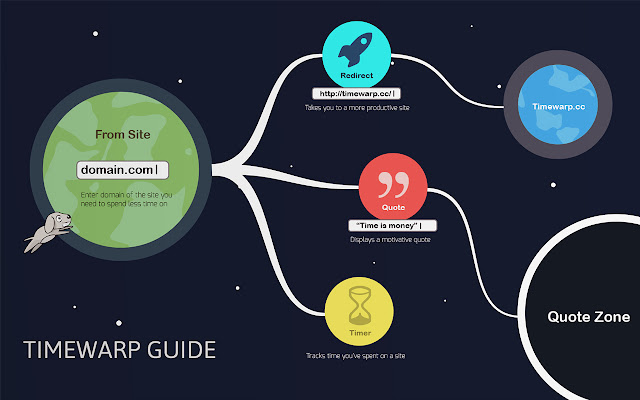 TimeWarp is one of those browser add-ons that sounds like a joke. But once you use it, you'll never go back to browsing without it again.
TimeWarp is a Chrome extension allowing you to control your browsing experience. You can use it to return to a previous state of mind, find something specific, or enjoy some peace and quiet while you work.
You can set up reminders to come back later and choose what sites are added automatically to your "time warp." There are plenty of options here, including news, productivity, social media, shopping, etc.
Like StayFocusd, TimeWarp lets you block distracting sites, but it also does something else: When you type in a nonproductive, time-wasting website, it takes you to a more productive one.
You can choose from over 200 quotes, images, and timers to help you focus. And since it tracks your progress, you're always reminded how much time you've wasted on the web.
Download TimeWarp Google Chrome Extension
Mailtrack – Email Tracker for Gmail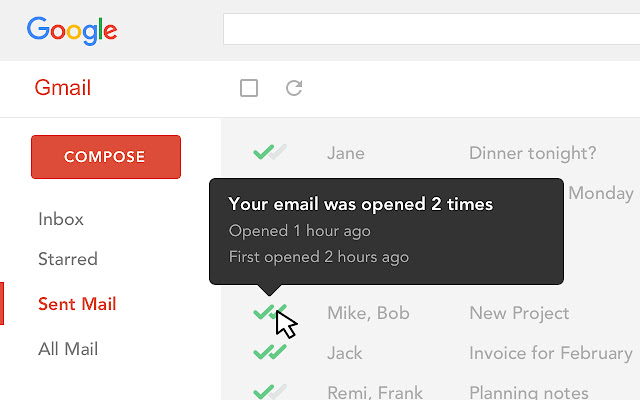 MailTrack is a simple tool that helps you track whether your emails are being read. You simply install the extension on your browser, and whenever you receive an email in your inbox, it will pop up a notification asking you if you want to view the full contents of the email. Just tap on the button, and you'll instantly see how many people opened your mail.
The app tracks every action performed on each email, including opening, forwarding, deleting, printing, etc. So even if someone sends you an email without reading it, you will still know about it.
If you're looking forward to receiving notifications when people open your emails, then Mailtrack is worth checking out.
Download MailTrack Google Chrome Extension
Right Inbox – Email Reminders, Tracking, Notes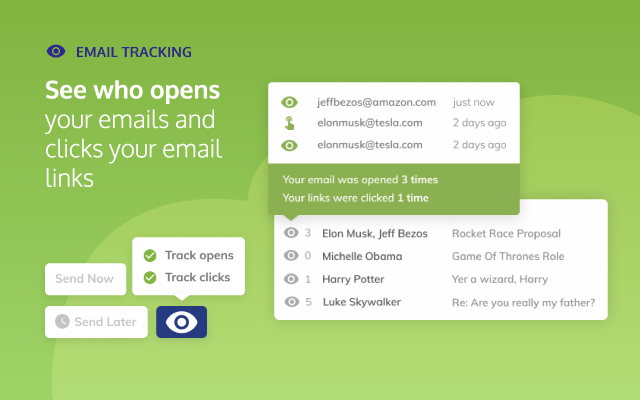 Right Inbox is a free Chrome extension that helps you manage your email better. You don't have to delete anything – just move it into a folder called "done."
This works great for people like me who forget to reply to important emails because we're too busy checking Facebook or Twitter.
You might think there's nothing wrong with having many unread messages in your inbox. But what happens when you miss important meetings or, worse, get fired?
With Right Inbox, you'll never miss another important email again. Right Inbox is compatible with both iOS and Android devices.
Download Right Inbox Google Chrome Extension
Momentum – Get focused, Stay organized.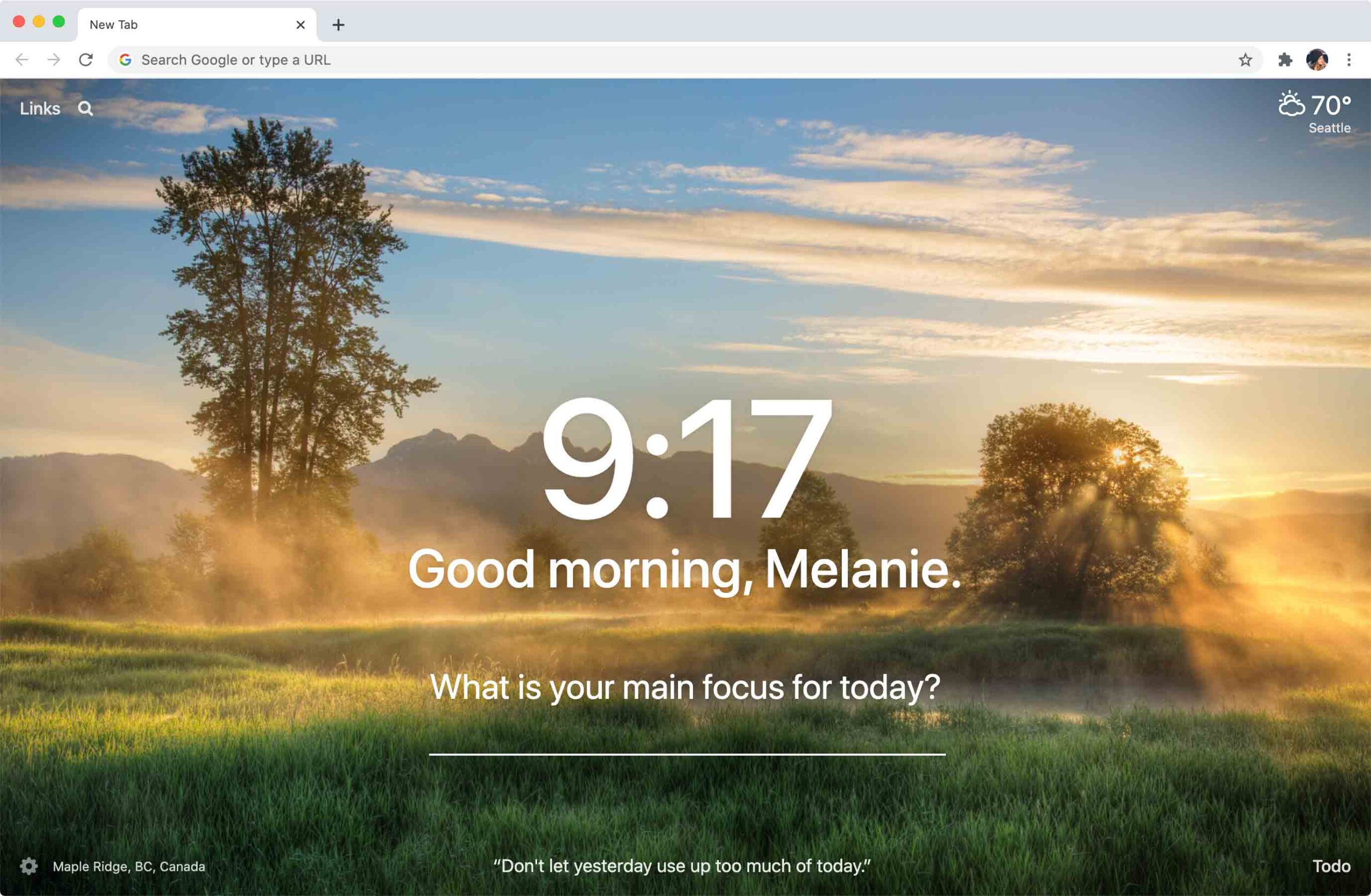 The web can be a chaotic, overstimulating place. With the Momentum Chrome extension, you can easily find yourself lost in a sea of tabs, reading articles, watching videos, and checking email. You might even forget what you came here for in the first place.
But there's no reason why you shouldn't take a step back every now and again and enjoy something nice.
Whether it's a picture of a cute animal or a thoughtful quote about life, the Momentum Chrome extension reminds you to slow down and appreciate the beauty around us.
You don't have to spend money to do so either – the free version includes everything you need to start enjoying the benefits of the Momentum extension today.
Download Momentum Google Chrome Extension
Forest – Free to-do list app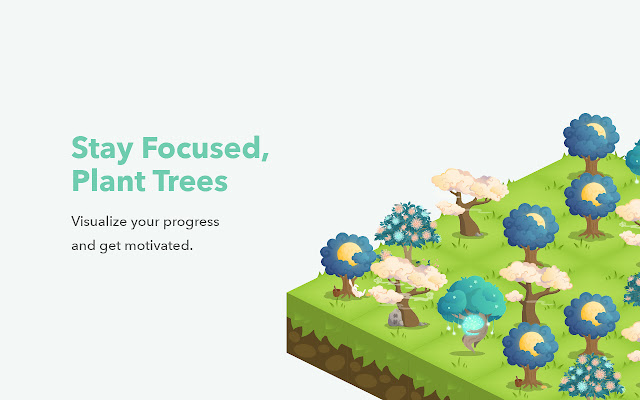 Forest is a free to-do list app that lets you manage your tasks via a single list. You can add items directly to the list, organize them into lists, and mark each item as complete or incomplete.
There are no due dates or reminders, and you don't need to use your phone to check off things. But you still want to keep yourself accountable.
Well, Forest does just that. With Forest, you'll be able to see how many hours you've spent working on your tasks, where you're spending most of your time, and what else you could be doing.
The app works offline, so you won't have to worry about losing access to your data while traveling.
And since it's built exclusively for Chrome, you won't have to deal with annoying ads popping up every few minutes. You can download it here if you want to try out Forest.
Download Forest Google Chrome Extension
FireShot – Take Entire Webpage Screenshots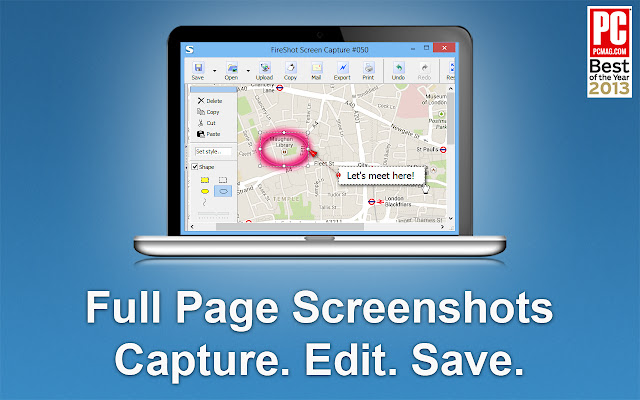 Fireshot is one of those extensions that makes life easier. Whether you want to use it for taking screenshots of web pages or just saving yourself some typing, you should consider adding this tool to your browser.
If you use Chrome, Firefox, Safari, Opera, or Edge, chances are you already know what it does. But just in case you don't, here's a quick rundown of why you should consider downloading this app.
First, you probably already use the built-in screenshot tool on your browser. However, some things aren't possible with the standard tools.
For example, you can't easily save a screenshot of a webpage entirely. Or maybe you want to grab a specific part of a web page. Either scenario, you're out of luck unless you install a third-party plugin.
That's where FireShot comes into play. This free add-on allows you to quickly take screenshots of entire web pages or sections within a single webpage.
Once you've captured the image, you can edit it, crop it, send it via email, upload it to Dropbox, or even print it directly from the browser itself.
There's no limit to what you can do with this tool. You can capture text, images, videos, and even entire websites.
You can even add annotations to your screenshots. These are useful for highlighting things on a page, such as pricing information or important links.
When you've finished capturing your screenshot, you can paste it directly into Slack, email, Facebook Messenger, or wherever else you need.
Nothing is stopping you from saving the file locally, either. You can upload it to Dropbox or OneDrive, or even send it straight to Evernote.
Download Fireshot Google Chrome Extension
MightyText – SMS and Text from PC
MightyText is a free web application that allows you to receive texts on your computer without opening your phone. This saves you a lot of time and energy.
The app works like this: When someone sends you a text, it appears on your computer screen as a pop-up window.
Once you read the message, just close it. If you want to respond, simply type your response into the box and hit send.
You can use this feature to check your email, browse the web, play games, or do whatever else you might do while sitting at your desk.
Download MightyText Google Chrome Extension
Hunter – Find Email Address
If you're like me, you hate searching websites to find email addresses or contact information for customer care or even just a specific department.
The Hunter app solves that problem by crawling the website for emails and returns all results in seconds with name, email address, phone number, and department.
Then, click the extension icon in your browser, and you've got everything you need — no searching required. And best of all, they do this for free and through the Chrome extension.
Alternatively, you can also use Uplead Email Finder. You'll get a list of all contacts within one hour for $29/month or $299 per year.
Download Hunter Google Chrome Extension
Clockify Time Tracker – Track Employee hours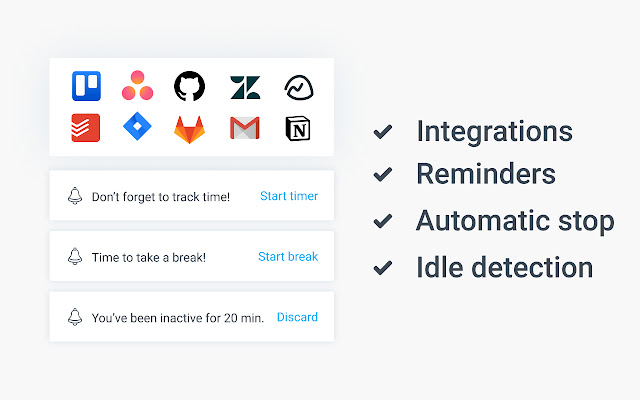 If you're looking for a way to track employee hours, look no further than Clockify. This tool allows employees to record their work hours without manually entering them into a spreadsheet every day.
Instead, they simply log in once per week via a web browser, and Clockify automatically calculates how much they've worked over the course of the previous seven days.
The app works with desktop computers and smartphones and integrates easily with ClickUp, allowing clients to pay invoices directly within the application.
You can set up recurring payments based on daily, weekly, monthly, or yearly billing cycles.
Download Clockify Google Chrome Extension
Ghostery – Privacy Ad Blocker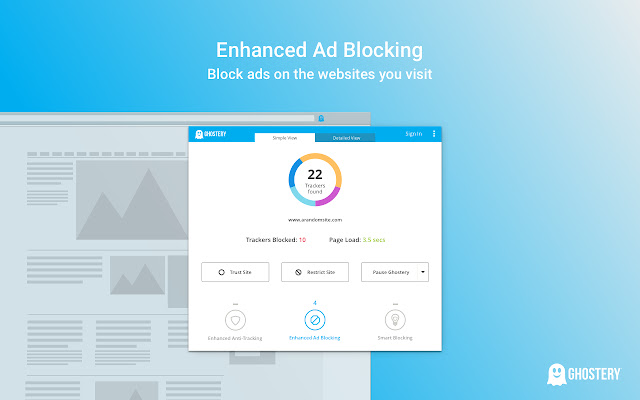 Ghostery is one of the most popular ad blockers out there. It works like a charm and ensures your browsing experience is fast and smooth. You won't even notice the difference.
The best part about this tool is that it gives you full control over what happens to your personal information. You can allow tracking in some cases and block it in others.
You'll never feel like you're being tracked again.
Download Ghostery Google Chrome Extension
Adblock – Block Ads on every site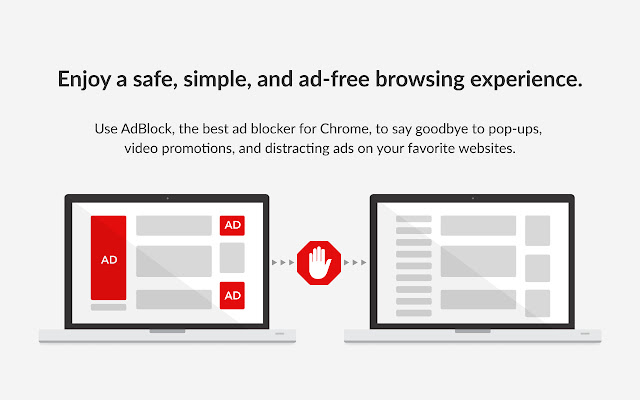 Adblock is one of the best free extensions out there because it blocks ads everywhere on the web. You don't even have to open up the browser — just install the extension, and it'll start blocking ads on every site you visit.
The extension keeps you from getting whacked in the eye by spammy ads trying tout sell you everything under the Sun and keeps that pair of shoes you looked at last week following you around the Internet for months to come. But really, why would anyone want to watch those?
The extension works in the background — all you have to do is install it once and let it block ads everywhere on Chrome, including YouTube and Facebook.
Download Adblock Google Chrome Extension
Noisli – Help you focus while you work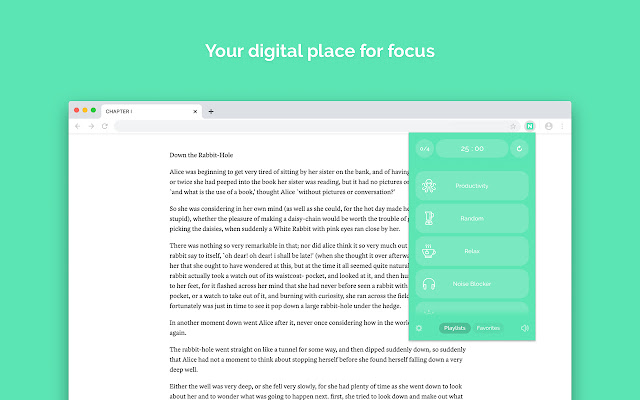 Noisli is a free app that allows you to set up custom sounds based on your mood and activity. You choose from four categories — Focus, Relax, Productivity, and Sleep — and then select one of three options: Noise, Music, or Silence.
The app uses machine learning to determine what type of environment you are in and what you are doing, and it plays music or white noise accordingly.
For example, if you are working while listening to music, the app will play music for focus mode, silence for sleep mode, and white noise for relaxation mode.
If you are relaxing, the app will play nature sounds like raindrops falling, waves crashing, or birds chirping. And if you are sleeping, the app will play white noise.
You can even use Noisli to turn off the phone completely during specific times of the day.
The app gives you control over the settings, so you can adjust the volume level, change the types of sounds played, and decide whether to wake up to your alarm clock or let yourself fall asleep naturally.
Download Noisli Google Chrome Extension
Workona Tab Manager – Organize your Workspace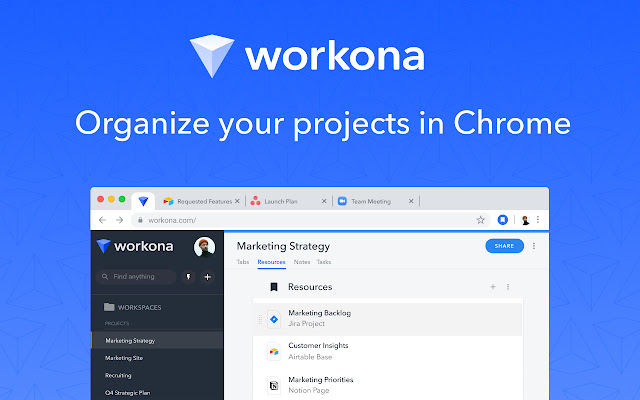 Chrome extensions aren't always about adding functionality — sometimes, it's just about making things easier. If you're overwhelmed by how many tabs you have open at once, there's no better way to organize them than by grouping them together into different workspaces.
Workona makes sure you don't miss anything important while still being able to jump to any tab you want quickly.
Simply drag and drop tabs onto the dashboard where you'd like to keep them; they'll automatically become part of the workspace. You can even set up custom keyboard shortcuts to navigate around your workspaces.
You can use Workspaces to group similar browser windows, such as tabs, bookmarks, downloads, etc., and customize the look and feel of each individual workspace.
The best feature is that you can easily add more workspaces whenever you need to. Just drag-and-drop additional ones wherever you'd like them to go.
Download Workona Google Chrome Extension
Clean Master – Chrome Cache Cleaner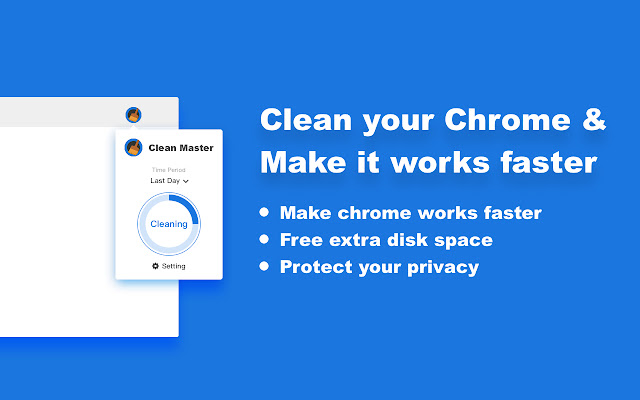 Clean Master is one of those extensions that makes life easier. If you are looking for a way to speed up your browsing without manually deleting files, this tool does exactly what it says – it cleans your cache.
The interface is clean and easy to use. You just select the types of files you want to delete and hit "Start." After a few seconds, the program will start deleting files. Once finished, you'll see a list of deleted files.
You can set the days you want to keep old versions of files. There are options to choose how often the app checks for changes. For example, every hour, every day, once a week, etc.
There are no ads or popups. There are no buttons or anything else distracting you during the process. All you have to do is sit back and relax.
Download Clean Master Google Chrome Extension
Scribe – Knowledge Management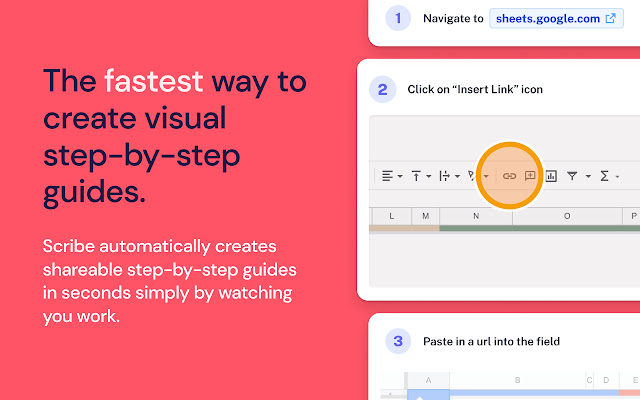 Scribe makes knowledge management easy. You capture what you do, where you go, and what happens next. Then you choose whether to share it publicly or privately.
You can write articles, take photos, record videos, draw diagrams, and annotate documents. And you can even link to external resources like wikis, blogs, and social networks.
The best part about Scribe is that it works everywhere. Your data is stored locally on your computer or device, so there's no internet connection needed.
Download Scribe Google Chrome Extension
ClickUp Chrome Extension – Project Management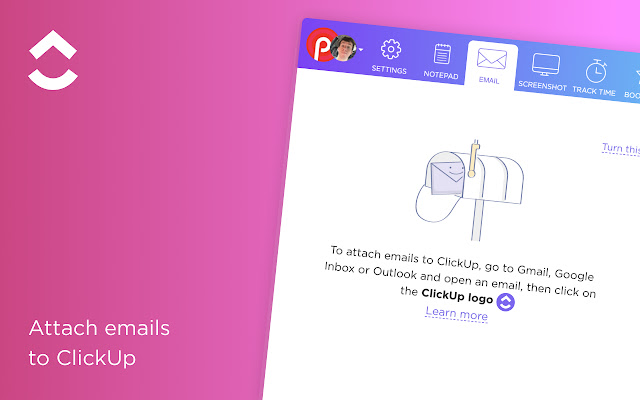 The ClickUp Chrome extension adds powerful project management functionality to your web browser. You don't need to install anything – it works directly within the browser. This makes it easy to use while working offline without installing additional software.
You can add tasks, bookmarks, and notes within ClickUp, organize projects into folders and edit files with rich formatting. You can even sync your data across multiple devices via Dropbox.
With just one feature from the ClickUp Google Chrome extension, you are on your way toward peak productivity:
Take notes with rich text editing inside the Notepad in ClickUp
Bookmark a site and save a task
Download ClickUp Google Chrome Extension
Conclusion
The Google Chrome extensions listed above are essential for anyone looking to boost their productivity.
By installing these extensions, you can take advantage of features that will help you get more out of your web browsing experience. Give them a try and see how they can help you be more productive!