FTC disclaimer: This post contains affiliate links and I will be compensated if you make a purchase after clicking on my link.
Pluralsight dubs itself as an online tech platform where hardcore developers and IT professionals can access their vast library containing thousands of courses (5000+ courses currently and a new course gets added everyday).
All their courses are strictly technical and courses are majorly tailor made to learn professional skills in development, IT, creative and certification.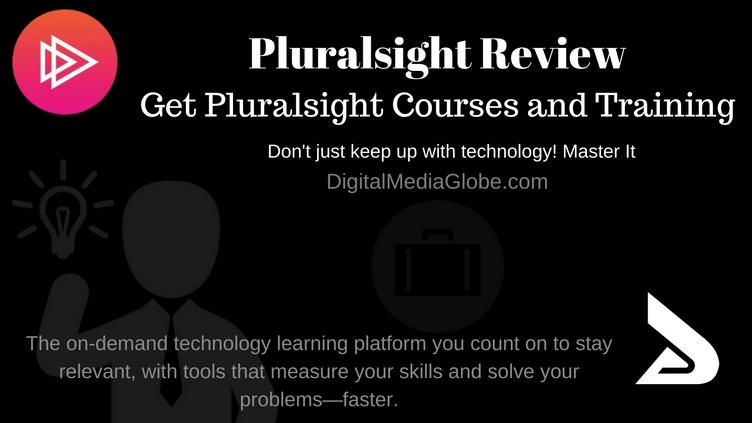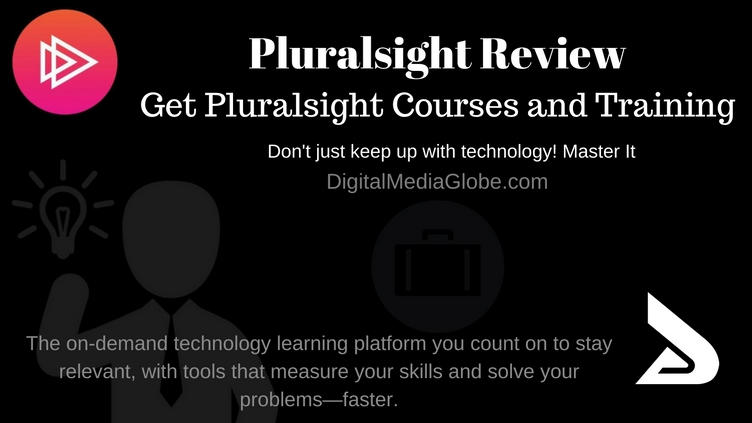 Pluralsight Review
Pluralsight was initially started as a classroom training program and had since evolved into an out and out tech savvy training company. (They have recently acquired Codeschool and Digital tutors as part of their business expansion).
How to start learning courses at Pluralsight?
You need to sign up first (either as an Individual or business) and get started with their membership package to start learning.
Create an account with them by providing your name and email and a password to sign in.
You need to enter billing info too to get started with training.
Once you have successfully signed up, start accessing their library to find series of training course as per your interest area.
You can take up their adaptive skill measurement test (20 questions in 5 minutes) just to know where you stand at a particular skill level (Novice or proficient or Expert).
You can also create a playlist on course subjects you are planning to learn from the library.
You can even type the skill you are looking to study like "Swift" or "AngularJS", courses related to that will start to appear and you can start right away.
It is better to start off with a free trial just to get know how things work at Pluralsight and how you are finding the courses useful according to your preference.
You get a Monthly Plus free trial for 10 free days for up to 200 minutes at zero cost.
Unique Feature – Pluralsight Mentors:
You have a facility to opt for a one to one mentoring help using their Pluralsight mentors features.

The subject matter expert charges you $1 per minute for any quieries you post through chats, messages and video.

(First 5 minutes of seesion is free)

You could get career advice; rectify project roadblocks, clarification on course material, etc.

It is an algorithm based feature on Pluralsight that once you apply for a query, you automatically get a relevant mentor to solve your queries.

(If your query is not solved, you don't need to pay anything).

All you need is to request a session using this feature and once solved you can go back to the learning files of your current course.
Pricing and Plans:
To access Pluralsight course library, you need to start by subscribing to either their monthly plan or yearly plan.
Individual Plans: (When you plan to learn individually on an IT skill or technology)
Monthly Membership – $29/month
Annual membership – $299/Year
Business Plans: (When you have a team of 2 and more)
All their annual membership business pricing differs on the number of users required by  your internal team.
2 – 10 users: $499/Year/User
11 – 50 users: $475/Year/User
51– 100 users: $450/Year/User
101 – 250 users: $400/Year/User
251 – 500 users: $375/Year/User
500 – 1000 users: $350/Year/User
For more than 1000 users (bulk booking) you need to contact their sales team.  
All the Business group membership (one user) gets an exclusive offer of an interactive developer training on Code School.
They have a list of other features and benefits for joining their business plan. Check here for more details.
Pluralsight Advantages:
The content is the king in Pluralsight. All the courses are actually created by professional who are extremely tech savvy in their own field. So quality of courses is top notch.

Pluralsight works on mobile apps (both Android and iOS) and kindle too apart from accessing it from the desktop.

You can download your course material offline and learn as per your convenience.

Unlike Udemy where you pay per course model (goes upto $200), here at Plural sight you are accessing a library of different courses for an entire month at  $29  is definitely cost effective.

Pluralsight has partnered with Microsoft for their visual studio enterprise and MSDN subscribers and they get free access to Pluralsight library on courses related to Visual Studio.

The dashboard page in your account has a learning assessment method to track your knowledge and learning progress on any course you are currently learning.

All the course materials have exercise files for self practice which is downloadable. Great option to practice at your own pace.
Pluralsight Disadvantages:
I find it intriguing to add my billing info when I planned to sign up for their courses. There is no other way you can try their 10 days trial period without entering your debit or credit card details. They do this to

automatically renew your membership

once the trial period gets over. That's an outright marketing upsell tactics. (Quite annoying!).Make sure to turn off this feature if you're not happy with the free trial.

Even though the free trial is for 10 days, you can access only 200 minutes of course material which is like approx 3 hours.
To sum it up, it can be great platform for those working in a technology based environment and need to constantly update with new technology.
Their courses will help you stay abreast with new and emerging technologies and is currently one of the best tech sites in the learning industry.  
And if you have learnt few courses at Pluralsight, feel free to input your experiences and suggestions with us in the comments section.