FTC disclaimer: This post contains affiliate links and I will be compensated if you make a purchase after clicking on my link.
You would be using Microsoft PowerPoint but want to have a free alternative to the presentation software.
Also, you may be interested in features like a simple user interface and easily create an attention-grabbing presentation from anywhere.
With the launch of the Microsoft 365 subscription, most audiences are looking for a free alternative.
We had come up with the best free presentation software with similar features to PowerPoint, compatible with various platforms, and be exported in PowerPoint format.
Further, you will find some unique features in each presentation software available online and free to download.
You can even collaborate with your team, exchange comments, ideas and present them online.
Free Presentation Software
Google Slides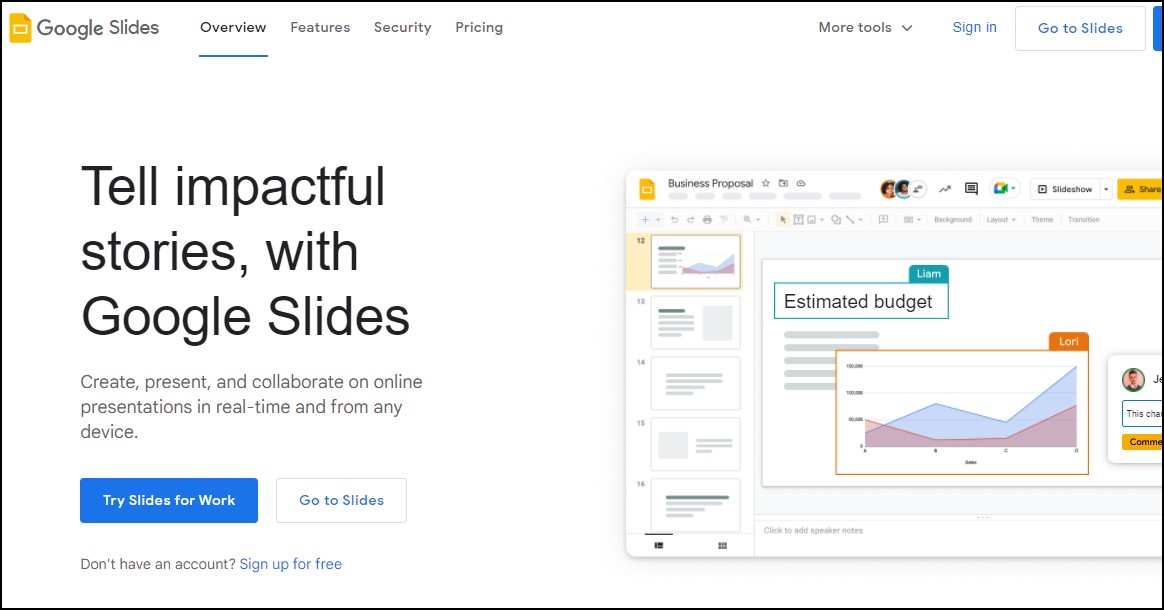 Google Slides is free online presentation software that lets you create, present, and collaborate on presentations in real-time from any device.
It has a simple user interface that helps you exchange ideas through comments. You can build and edit slides in real-time.
The presentation of slides is easy with speaker notes and live captions. Further, the Google Slides let you connect with other Google apps that can enhance your presentation.
It will help you connect directly from slides with Google Sheets, Gmail, Google Drive for content and images.
Moreover, you can easily import and edit Microsoft PowerPoint files without converting them. Additionally, your data is safe, encrypted, and protected from malware.
The only disadvantage is that it has limited templates, and sometimes loading is delayed.
LibreOffice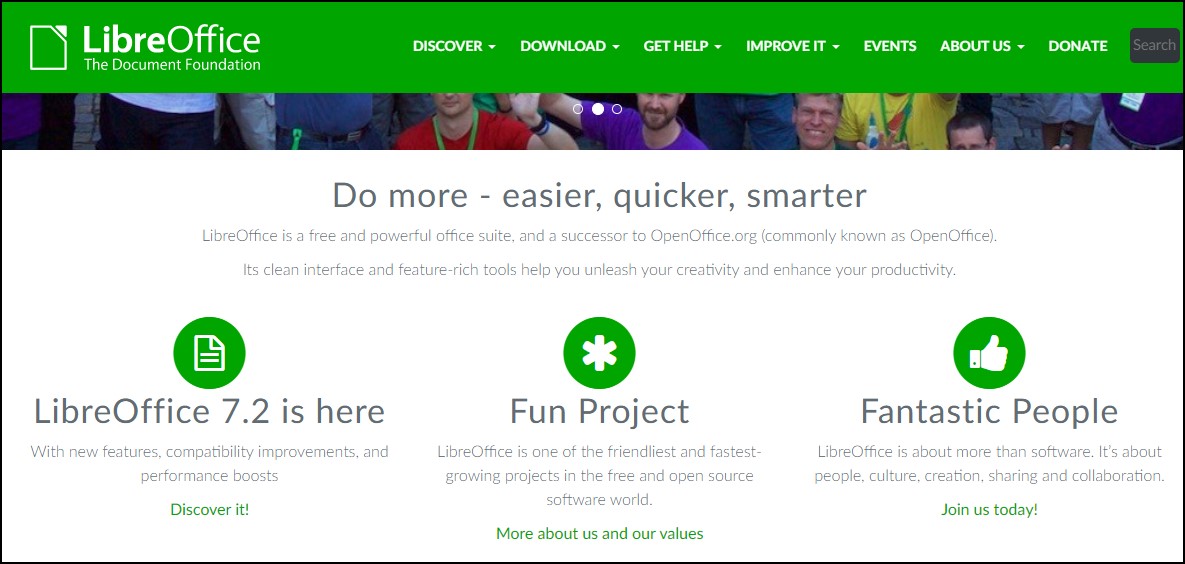 LibreOffice is free open source software and a good alternative to Microsoft Office. It is supported by large communities and has a feature-rich clean interface that will align with your creativity and productivity.
The advantage of using LibreOffice is that it has no limitations and can be imported from multiple sources like Keynote and Mac Computer.
Additionally, you will find hundreds of templates freely available to download that make equivalent to PowerPoint.
The only disadvantage is that it has no collaboration and integration feature, and some modern functionality is missing.
Canva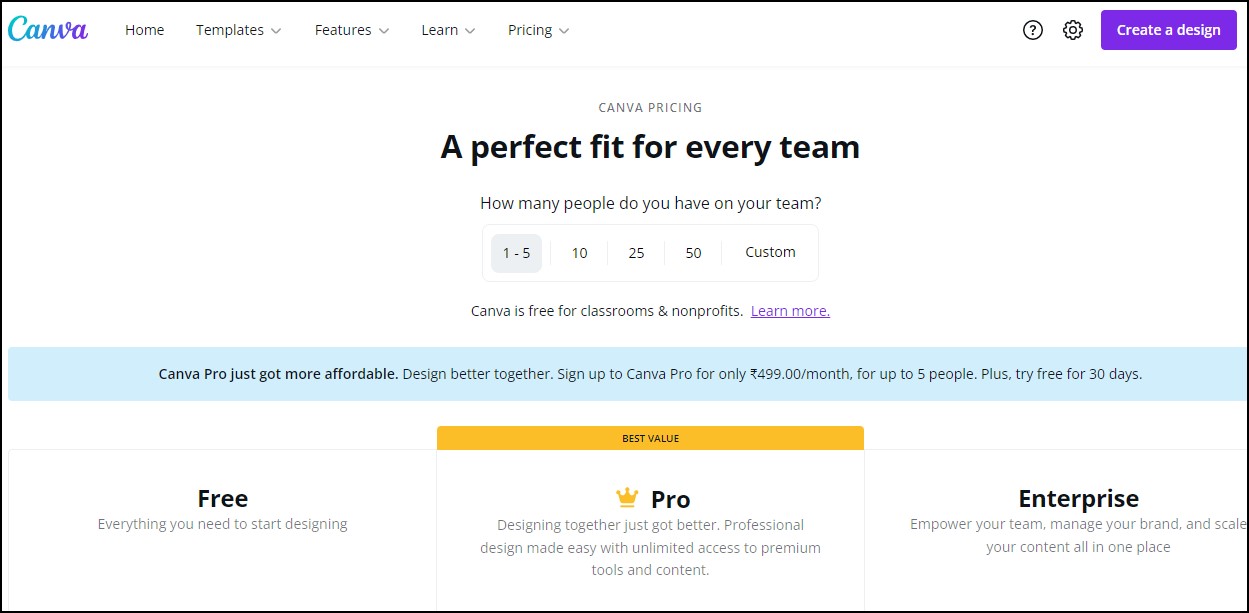 Canva is another good free presentation software available online using your web browser.
It has a large number of presentation templates but limited free photos and graphics.
Additionally, they provide you with collaboration and comment facilities in real-time, invite your team member and provide free 5GB cloud storage.
Canva has some disadvantages in importing Microsoft PowerPoint, and also, the export of PowerPoint is not smooth and editable.
Prezi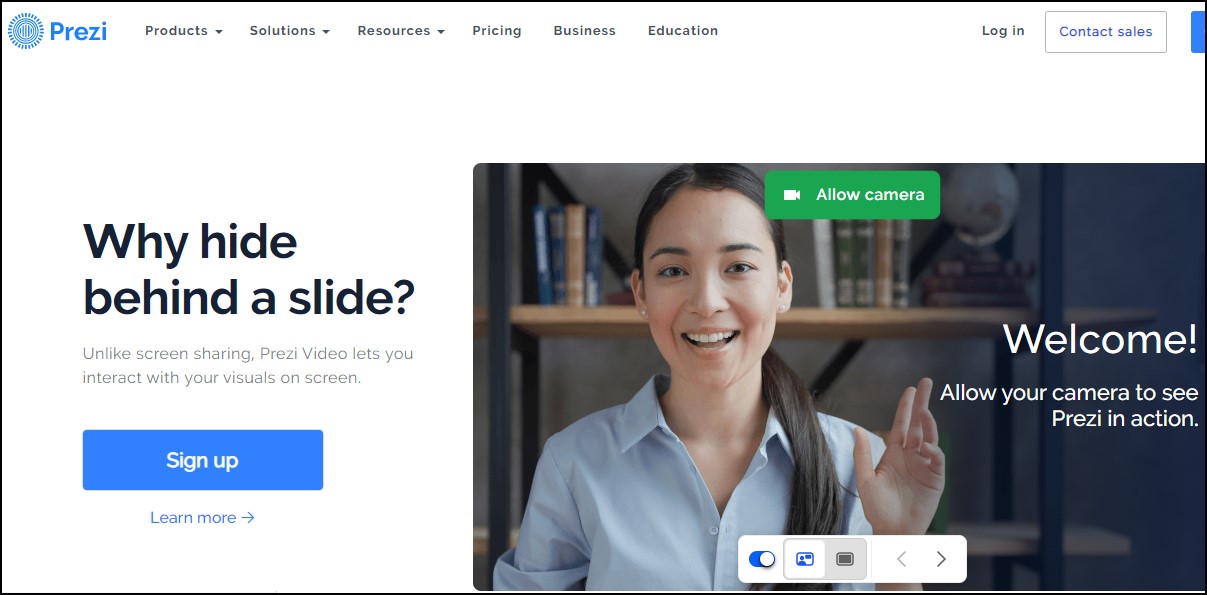 Prezi is an intelligent and engaging way to make a presentation compared to the traditional approach.
You can create a moving and zooming presentation and can appear right alongside your slide presentation. It helps to capture and grab the audience's attention during the presentation.
Additionally, you can create stunning charts, infographics, maps, interactive reports, and much more.
It will look complex for new users, but it is straightforward if you have any experience with animation or video editing software.
WPS Office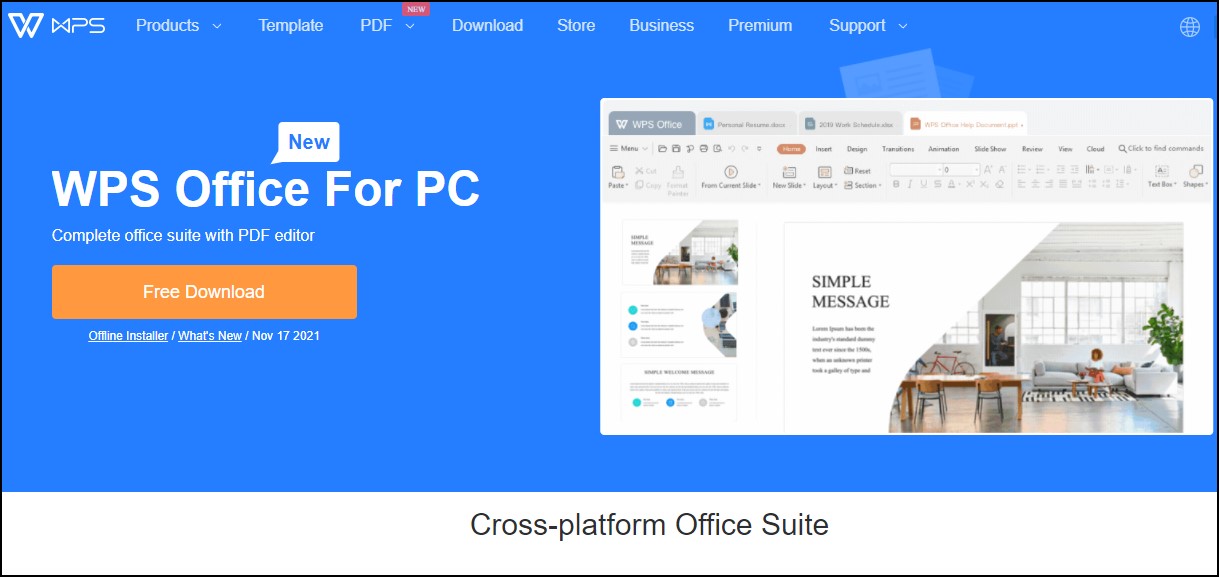 WPS Office is a free and compatible office suite for all types of devices. It has free customization templates and tons of animation, content effects, slide transition, and video embedding facilities.
It has easy to look user interface that is very similar to Microsoft. Moreover, it is highly compatible with your Microsoft Office, Google Docs, and more.
The installation package is ultra-light and can be downloaded on multiple devices like PC, Mac, Android, and iOS Platforms.
The disadvantage is that it contains ads which can be annoying sometimes.
Zoho Show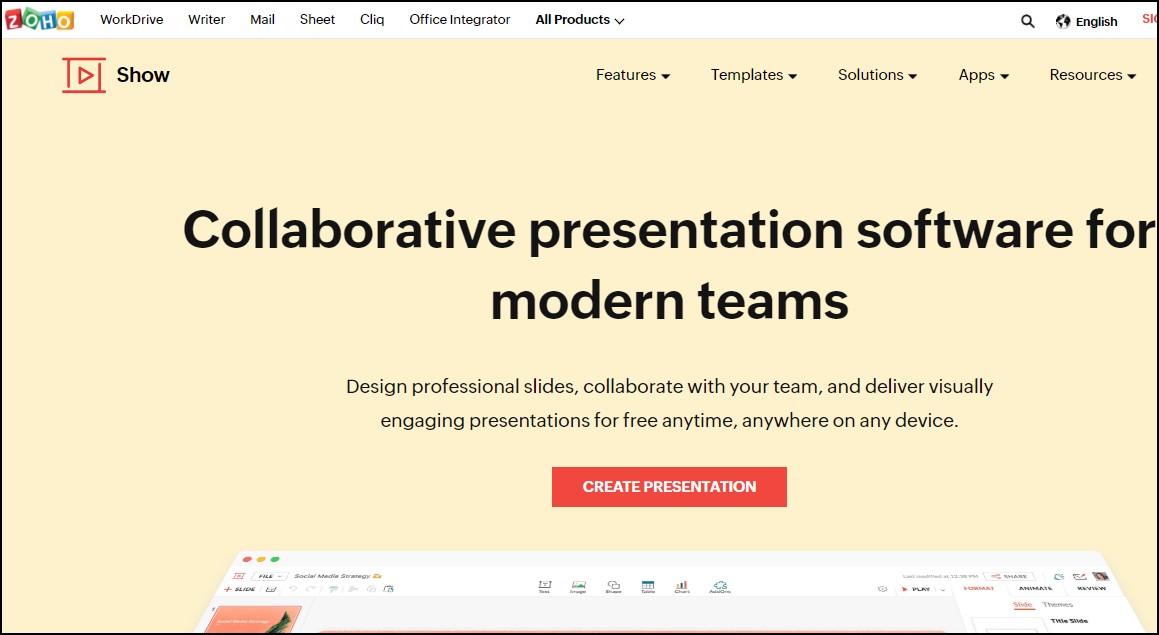 Zoho Show is a free web-based online software and an excellent alternative to Microsoft Office. It will let you design, collaborate, present and deliver visually engaging presentations from anywhere.
Further, it has a minimalistic and contextual user interface that lets you edit text, add photos, and animate a slide.
Moreover, you will find 100+ presentation templates that will cover all your business needs.
Also, productivity can be increased by collaborating with your team in real-time and benefitting from contextual commenting and mention.
Additionally, you can enhance your presentation by adding custom shapes, infographics, audio, video, and beautiful animations.
Finally, you can export the presentation in many different formats like PPTX, ODP, PDF, HTML, PPTX, and much more. You even import the existing presentation for formatting and editing.
Zoho Show is free for personal use, but you have to opt for the paid version for enterprises.
Apple Keynote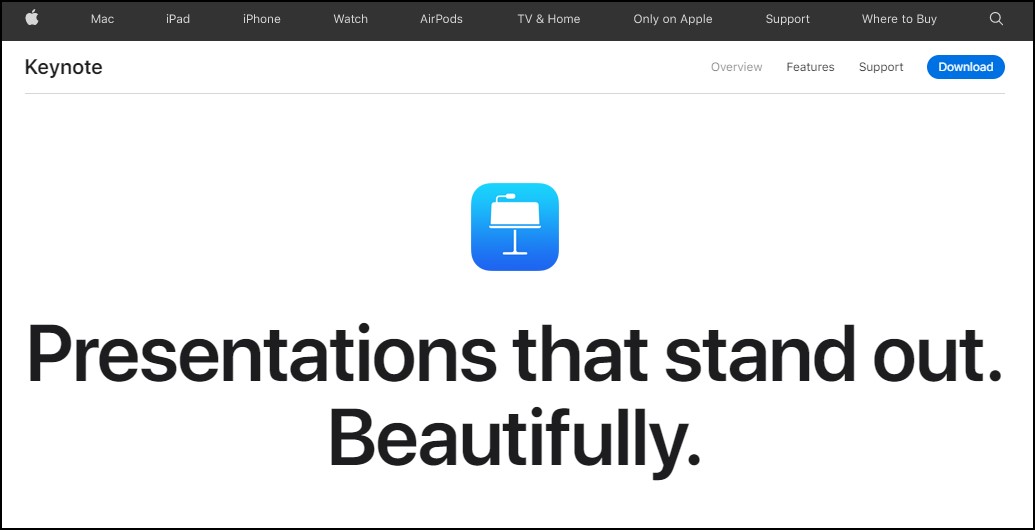 Apple Keynote is another alternative to Microsoft PowerPoint, and it comes free with Apple Phones, Tablets, and Laptops. Further, it is also supported by Windows OS.
It has a good number of eye-catching templates that give your presentation a professional look. You can do slide designs, add background images, and do page-by-page customization.
Additionally, you can add cinematic transitions and effects, word textures, and color gradients.
Moreover, you can add your PowerPoint Presentation and edit and do modifications, but the output won't be the same way.