FTC disclaimer: This post contains affiliate links and I will be compensated if you make a purchase after clicking on my link.
If you want to create graphic content or alter images as per your requirement, you need photo editing software.
The business or individual in the content creation business like to know the best free photo editing software.
The photo editing software helps businesses promote marketing content and individuals to capture special moments in their lives.
Moreover, the customers give more importance to the enticing images, and free photo editing software will take your store's visual to the next level.
If you are an entrepreneur or blogger, free photo editor tools will help you create ebooks and blog posts.
Free photo editing software comes with all essential features like adjusting brightness, contrast, correcting color, erasing blemishes, and more.
Unfortunately, most professionals or photographers cannot invest in Adobe Photoshop. But, some free photo editing tools give proficiency to Photoshop level.
The photographer can also build up their portfolio with an excellent free photo editing app.
Let's look into some of the best free photo editing software programs that can broaden your creativity to the fullest.
Also, most of the photo editing software supports multiple platforms like Windows, Mac, Linux.
Best Free Photo Editing Software
GIMP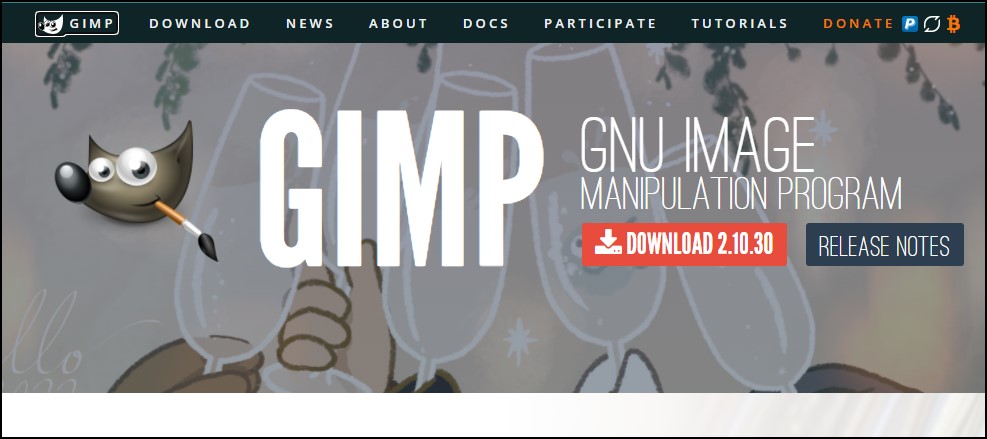 GIMP is an open-source, free photo editing software that provides tools for editing or manipulating high-quality images.
Moreover, the GIMP photo editing tool gives artwork power and flexibility and transforms images into a unique design.
It provides advanced graphical design elements, icons, and a simple-to-use user interface.
GIMP ensures that you will get top-notch color management tools for high-fidelity color reproduction.
GIMP free photo editing tool gives you extensibility through integration with many programming languages like Python, Perl, and more.
Additionally, GIMP comes with a high level of customization, which includes many scripts and plug-ins managed by the community.
GIMP is a cross-platform photo editor available for Windows, macOS, Linux, and more.
Darktable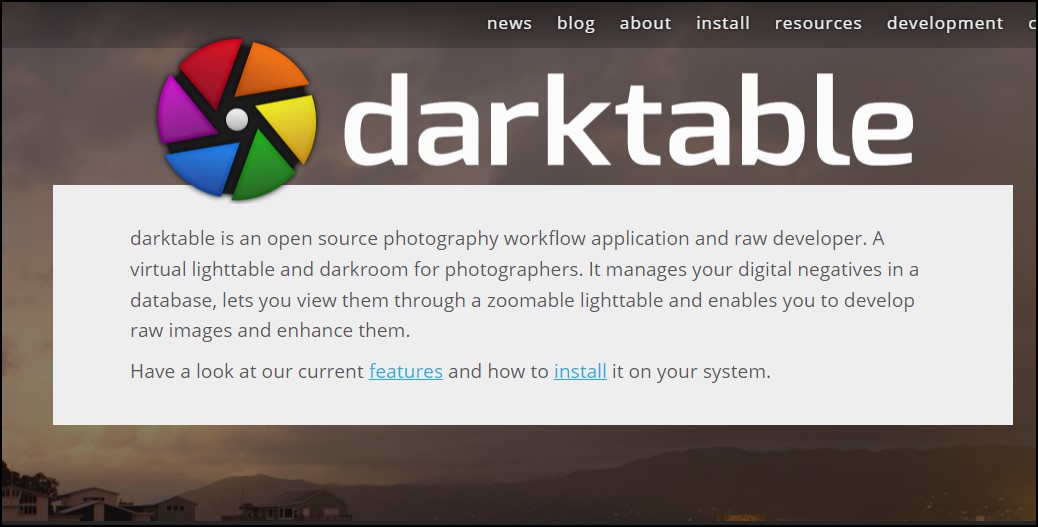 Darktable is an open-source, free photo editing application for photographers. It has all features to manage your digital images and enhance them through zoomable lightable.
Moreover, Darktable editing software understands photographers' real-world problems, challenges, and workflows.
It can modify raw images in a non-destructive manner. Also, the Darktable built-in feature will enhance your GPU acceleration, increasing your workflow using your video card.
It has features like filtering and sorting, which let you tag, color labels, image rating, and more.
You will also find unique features like a powerful export system, never losing image development settings, and automating repetitive tasks.
Darktable supports the cross-platform and runs on operating systems like Windows, Linux, Mac OS X, Solaris 11, and more.
Additionally, you can import raw images in multiple formats like JPEG, NEF, HDR, RAF, CR2, PFM, and more.
Inkscape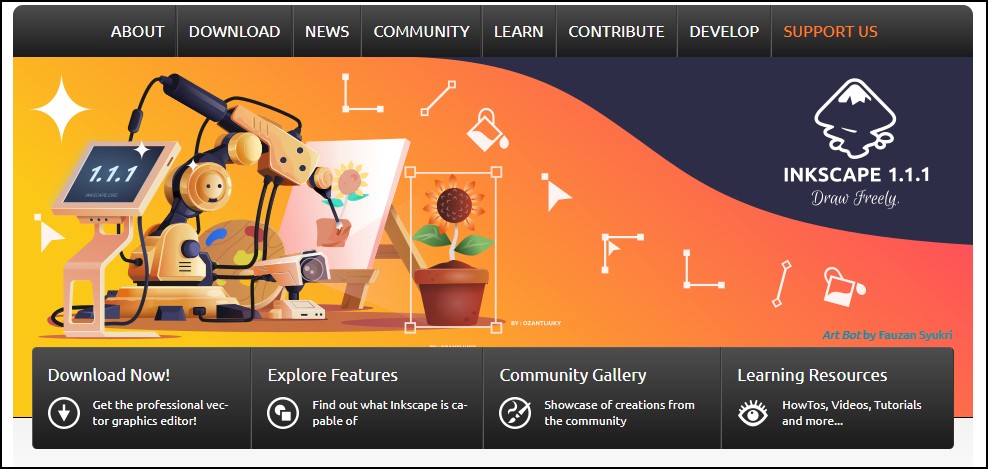 Inkscape is another one of the best free photo editing tools suitable for designers, web designers, illustrators, and vector imagery creators.
It has powerful and flexible drawing tools, text tools, pen, pencil, and calligraphy tools.
Further, you can manipulate objects through layers, alignment and distribution commands, grouping objects, transformation, and z-order operations.
Inkscape has more functionality like node editing, path simplification, path insetting and out setting, and bitmap tracing.
You will find text support and rendering of objects during interactive transformations.
Moreover, Inkscape generates and edits the file in SVG format but the export file in multiple formats like EPS, PDF, DXF, PNG, and more.
PhotoScape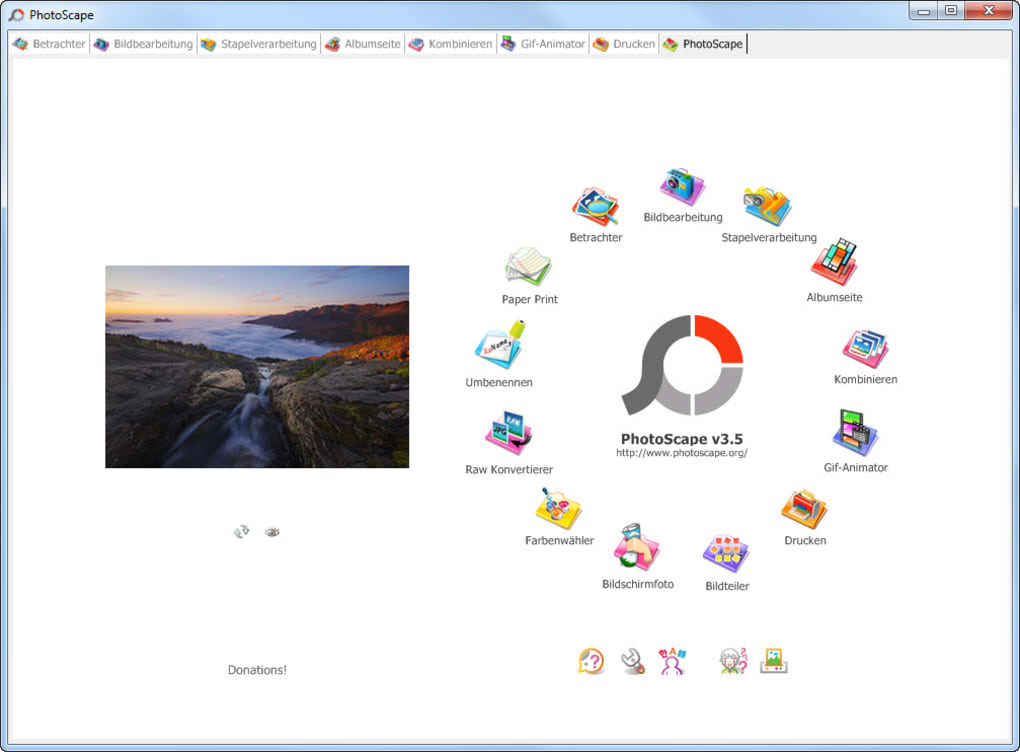 PhotoScape is an easy and free photo editing software that will enhance and fix your photos.
It has single and batch editing facilities like resizing, color adjustment, brightness, white balance, cropping, backlight correction, and more.
PhotoScape has the functionality to merge multiple photos in one frame, and you can even combine various images vertically or horizontally to create a single image.
Additionally, you can create an animated GIF, use a splitter to split into multiple photos, format conversion, and rename in batch mode.
PhotoScape support Windows 10 and Mac Operating system.
Fotor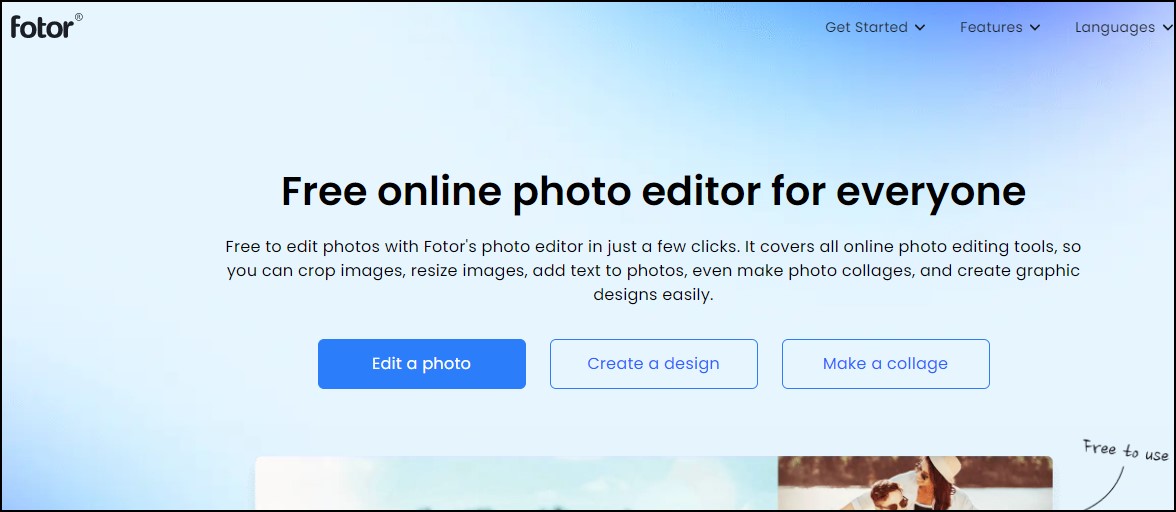 Fotor is a free online photo editing application that covers many editing features like crop images, resize images, graphic design, and more.
You can remove the background of images intelligently and enhance and energize pictures with one click.
Further, it has a powerful feature to remove blemishes and wrinkles of the face images and add unique photo effects.
Fotor photo editing software supports multiple platforms like iOS and Android apps; download it as a Windows and Mac OS program.
Additionally, you can make your photo look like polaroids, add selfie filters, and copyrights your images with a watermark.
InPixio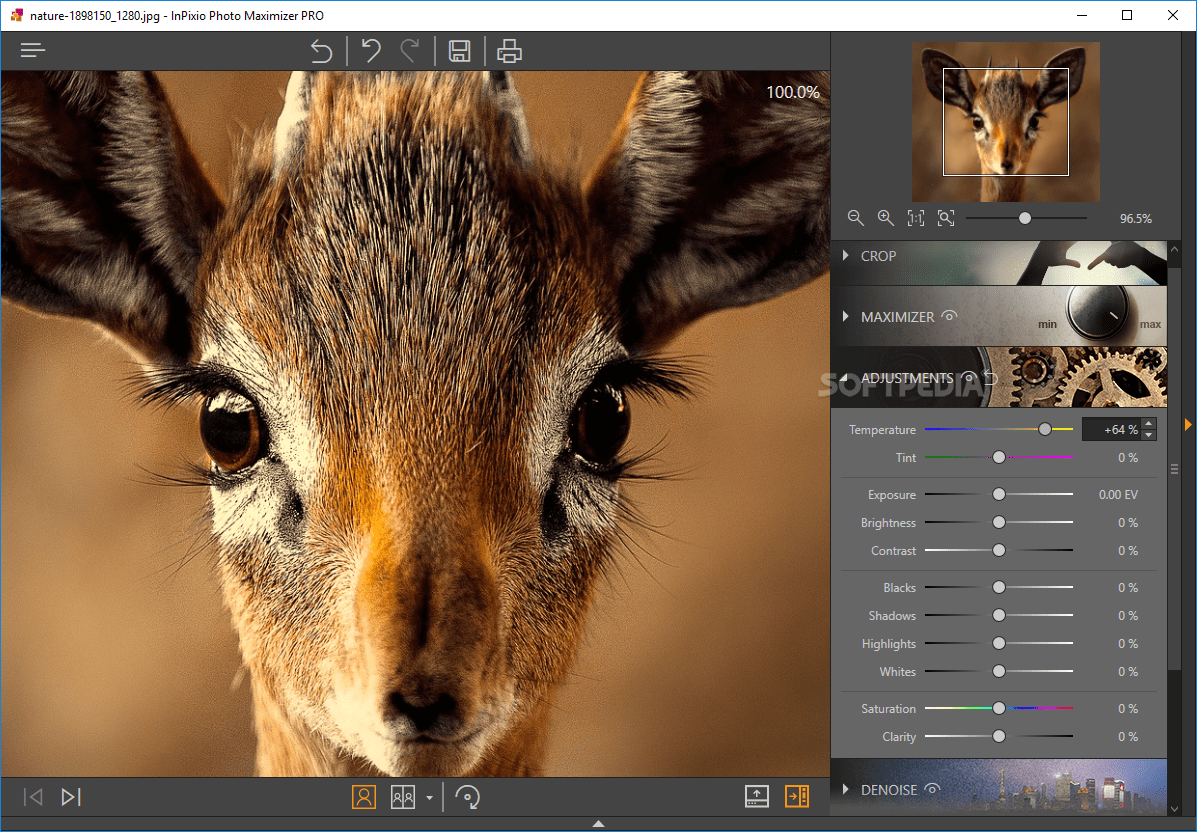 InPixio is a free photo editing and image processing software program. It has an intuitive user interface that explores your creativity and efficiency.
Moreover, InPixio has dozens of available presets that turn your raw images into professional-looking images.
Further, InPixio has many customization features, including image editing options like contrast and brightness.
The InPixio photo editing function at the right-hand of the window includes cropping options, adjusting and correcting colors and lightning, and more.
The advantage of the InPixio photo editing tool is that it is efficient, easy to install, and has batch-processing capabilities.
The disadvantage of the InPixio photo editor is that it cannot open the PSD file, has a limited function available for free, and has no layer and transparency options.
Snapseed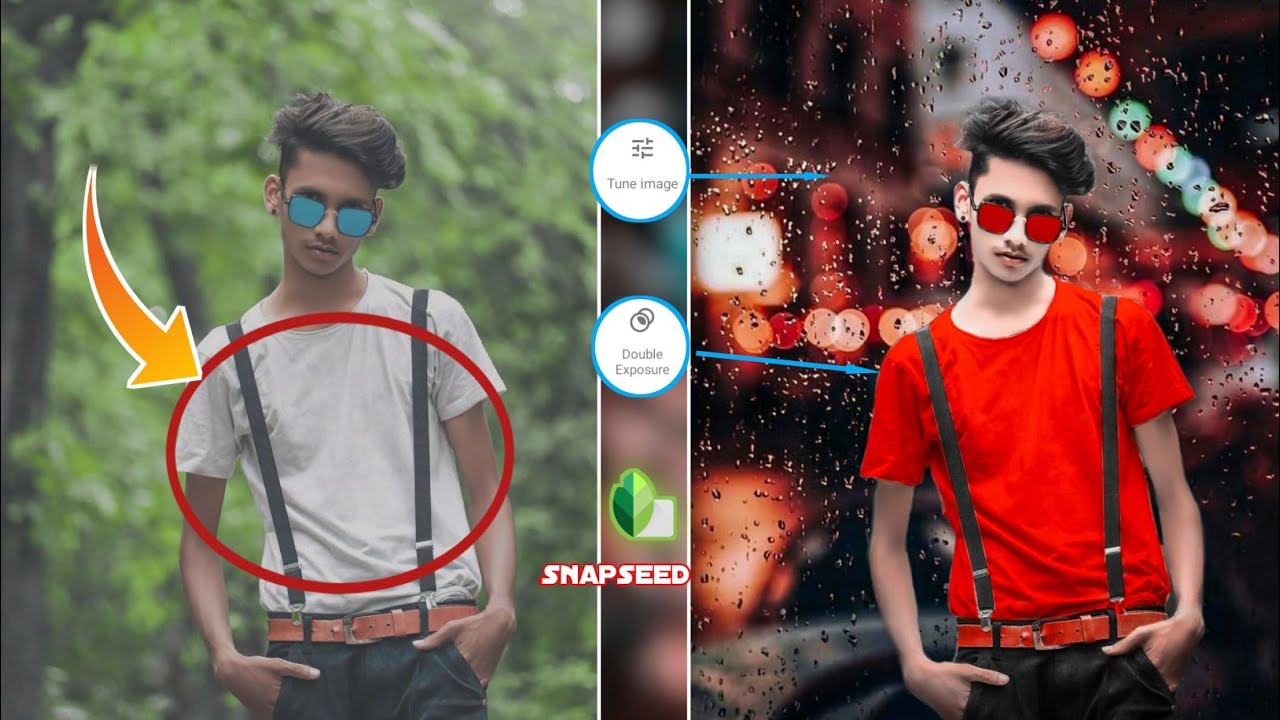 Snapseed is a free Google image editing app with essential features like filters, adding effects, brightness, saturation, and more.
It has an intuitive, user-friendly, and robust user interface that lets you do real-time editing.
After enhancing your photos, tap to share them on WhatsApp, Instagram, and other social media sites.
Krita
Krita is an open-source, free photo editing tool that doesn't require any subscription or limit your creativity.
It has an intuitive user interface that lets you customize the layout for your specific workflow.
You will find more than 100 professional brushes preload, and they added a brush stabilizer to smooth and stabilize your brush strokes.
Additionally, the built-in vector tools help you to create a comic panel. Further, you can even customize your brushes using nine unique brush engines.
They have a wrap-around mode to create seamless textures and patterns.
Moreover, you can expand your toolset by importing texture and brush packs from other artists.
Artweaver Free
Artweaver is a standard free photo editing tool that offers crop, gradient, fill, and selection tools.
It supports most common formats like GIF, JPEG, TIFF, PNG, PSD, JPEG, and PCX.
You can import images from digital cameras and scanners through the WIA interface.
Moreover, you will have predefined digital brushes which you can customize, configure and adjust through the brush editor.
Also, the user interface is intuitive, which provides free resizable docking of palettes.
The free version of Artweaver will give you standard image and effect filters like contrast, brightness, curves, and more.
Canva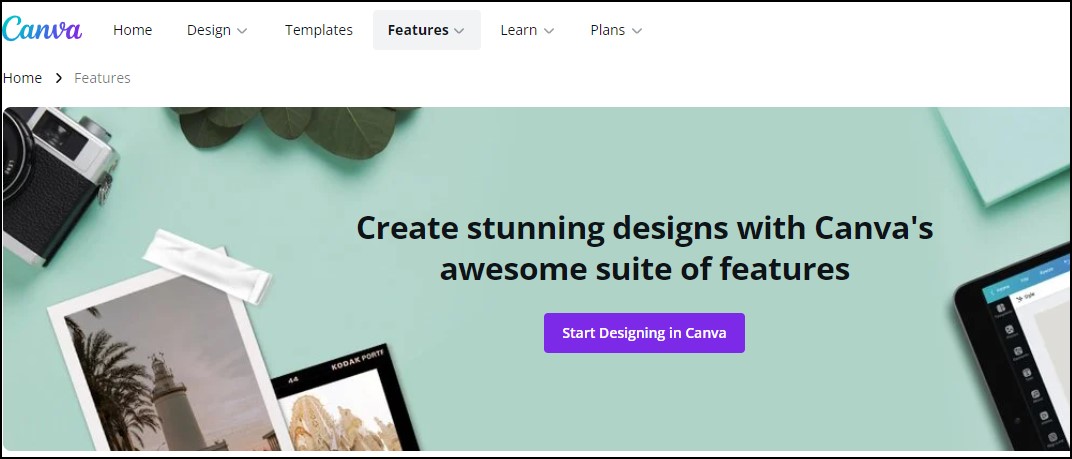 Canva is an online design and image editing tool that empower you to achieve stunning designs.
You can give texture to your design from widely available textured backgrounds and patterns. Also, it will accentuate your design with photo filters and a transparency tool.
Further, you can crop and trim your images, add speech bubbles, text, and caption and make your photos look magnificent with steller photo effects.
Movavi Photosuite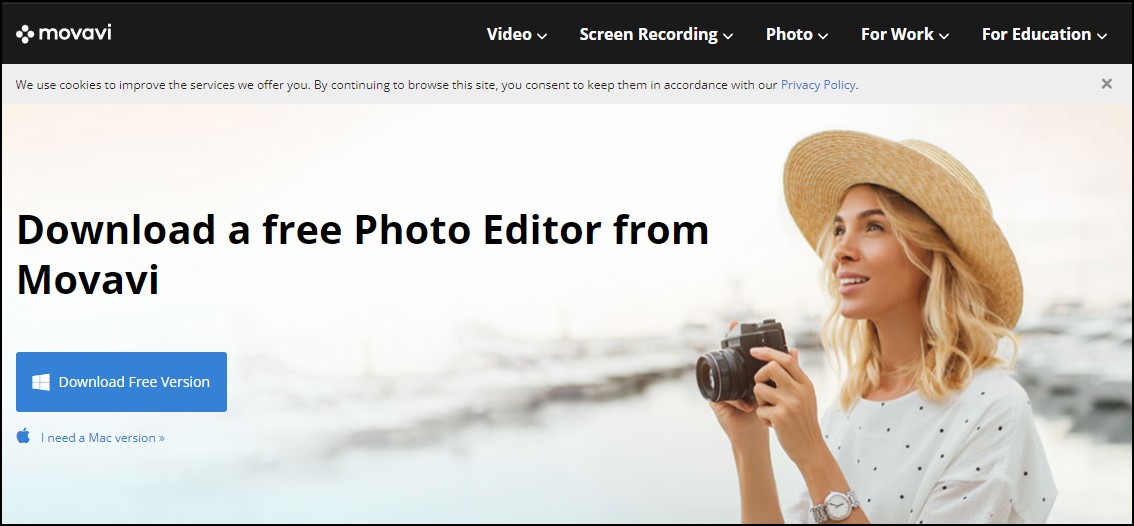 Movavi Photosuite is a free photo editor to download for Windows and Mac versions.
You enjoy Movavi's simple-to-use user interface and essential photo editing tools with no watermark and trial limitation.
Movavi photo editor provides you with basic functionality like crop photos, flip and rotate images, insert images and stickers, straighten the horizon, and more.
It supports most of the input and output formate like BMP, PNG, PGM, JPEG, TIFF, FPX, PCX, and more.
Wrap-Up
The free photo editing software like GIMP, Inkscape, Darktable is easy to use and can transform your images into artwork or brandable assets.
It will save you a good amount of money, come with decent editing options, and make your pictures stunning for marketing channels.