If you're a real estate professional, then you want to generate more and better leads, and convert more of those leads into sales. While Content is the smart, cost-effective way to market virtually your real estate product or service. The Studiopress AgentPress Pro Theme has several ways that you can customize your theme to present your properties in the best possible manner.
Why AgentPress Pro Theme builds on the Genesis Framework is the best theme for the Real Estate Professional?
AgentPress

Pro Theme Review: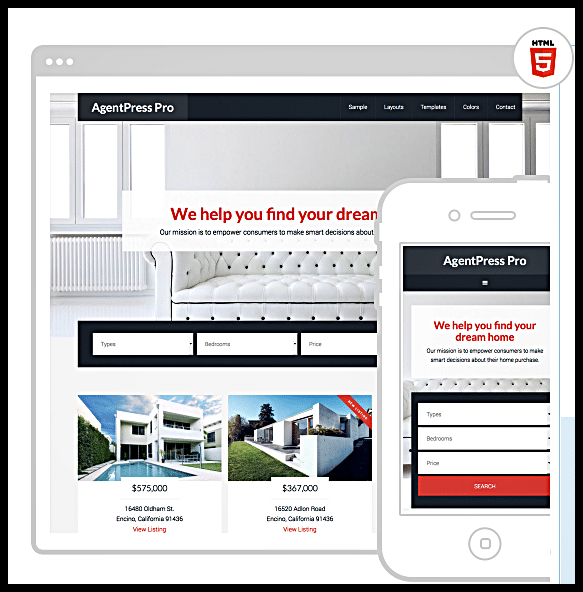 Look below for more amazing in-depth information about AgentPress Pro Theme
Unique Multiple Layout Option with unlimited updates and support:
AgentPress Pro Theme contains 6 buyer friendly layout options. If you even want to customize and want to move down into the code, AgentPress Pro theme contains multiple option. Base is most important, that's why AgentPress theme is built on the Genesis framework. While Studiopress boast with developer-level support and updates. This is a plus point for any buyer who want the maximum level of support.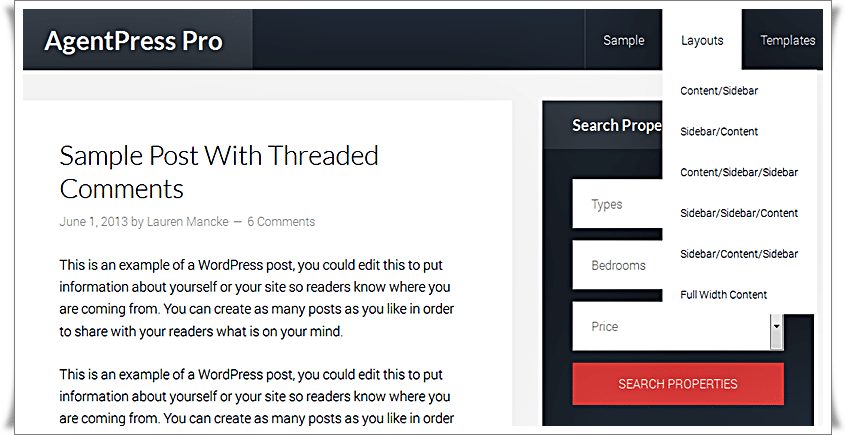 Custom Background, Header and Menus:
AgentPress Pro Theme contains customizable background, header and menus that give lots of flexibility to any buyer. You are given a separate template to showcase your properties and services. Studiopress always ensure that the right information and property should be displayed in a more classy way.
Separate Blog session for smart content marketing:
Smart content marketing strategies always taken a business to the next level. So, content is the smart, cost-effective way to market virtually any product or service and real estate is no exception. A blog section of the StudioPress AgentPress Pro Theme supports features such as threaded comments, providing an interactive element to your site for visitors. The best way to generate more leads is the combination of content, social media and search marketing.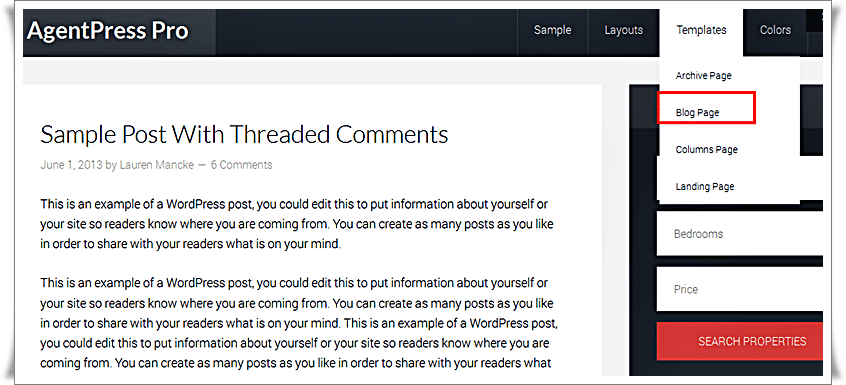 Build in SEO and browser friendly:
The Studiopress AgentPress Pro theme has always kept their code clean, compatible and secure. It also ensures that most of browsers should display this theme and if any security issue were found in web code will be fixed right away. StudioPress theme is always search engine optimized and friendly to boost your content strategy and property showcase
Multiple color option and HTML 5 Markup:
StudioPress AgentPress Pro theme come up with 4 color styles (Blue, Green, Gold and Red) and HTML 5 markup can be used to create a unique look and to present your properties in the best possible light. For realtors who want to get their face and their property on the web with minimal design time and hassles, this theme provides a way to do it now and in future.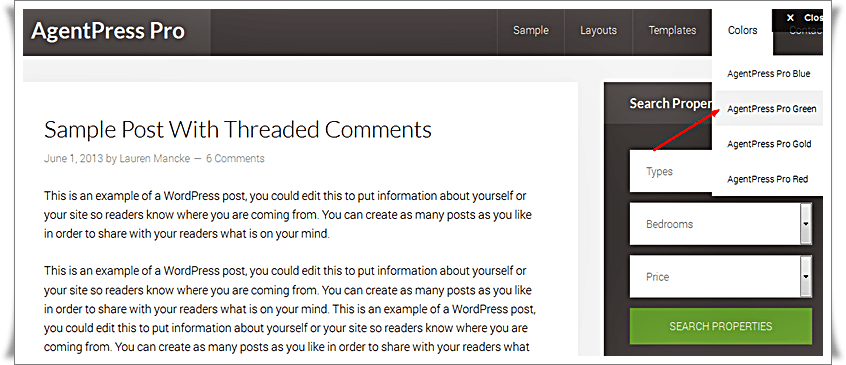 WordPress is a very easy platform to use for sites and this theme takes advantage of that fact. The AgentPress Pro theme should provide a workable turnkey option for most real estate professionals.