Privacy concern has taken a leap forward on Facebook. You should be cautious about what you share on Facebook and with whom you share. But still most don't know how to control who sees your Facebook posts.
There are few simple tweaks that every Facebook user should know. So, whenever you share a status update, photo, or a link, it's easy to choose the privacy concern thing.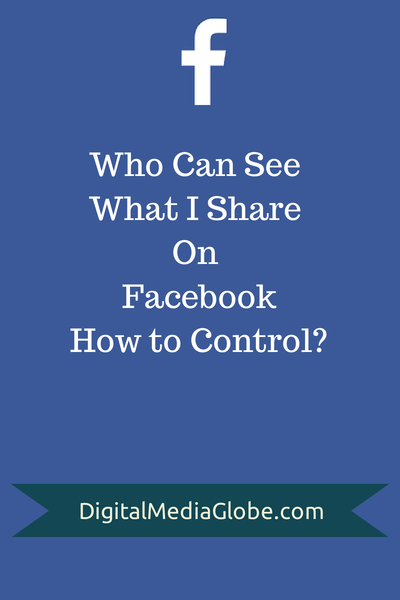 Before we move on to the tweaks, let's see a few things you would be facing while using Facebook
Who can see my status update or story in their News Feed about something I share on Facebook?
When you share something on Facebook, by default it goes to the public which means you have no control who can see or who will not.
What does "public" means on Facebook?
1) It means when you share something as public, people who are not even your friends can see your post
2) People who are logged off of Facebook can also see what you post
3) People from different media such as television, broadcast and from another site on the internet can also see you post or share on Facebook
4) When you comment on other people's Public posts, your comment is also public as well
How it possible that a person who haven't my friend can see my status update on Facebook?
It is possible for a selected audience, let see how it is possible for them
1) Suppose anybody has given a friend request to you and you haven't yet accepted the friend request. May be you have thought you later accept the friend list or maybe you are in dilemma whether to accept or not.
In that case, your status update (set to public by default) or posts you're tagged with (privacy set to Public) may appear in their News Feed. It means that person, not even your friend can see your status update in their news feed.
2) Status update or recent post can also appear to someone when person search with specific keyword or audience on Facebook
How do I choose who can see my post update or what I share on Facebook?
Method 1: Whenever you share status updates, select audience from the audience selector dropdown menu. Simply click the tool and select with whom you want to share something.
Specialty of Audience Selector Tool:

The audience selector tool remembers the audience you shared with the last time when you posted something. So, when you share again in your news feed (unless you change it), it uses the same audience. It means if you set earlier as public, it will be public only or if you set earlier as friends, it will be friends only.
Method 2: Select privacy shortcut from top menu and then select "Who can see my stuff?" from dropdown. Change to friends from the public under "who can see my future posts"
Method 3: With a dropdown menu, select setting and then privacy from left column. Under privacy tool, edit who can see your future posts from public to friends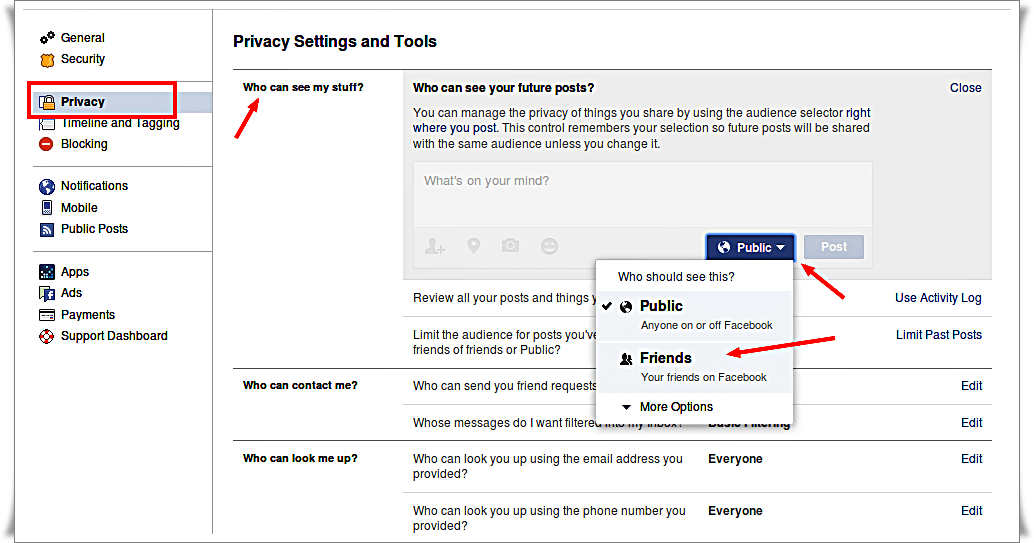 You still have some doubt regarding your privacy concern, then you either move on to other related post of mine or drop a comment below.