FTC disclaimer: This post contains affiliate links and I will be compensated if you make a purchase after clicking on my link.
You would have wondered how to connect a smartphone or digital camera with your smart television or digital home theater.
Also, you would have watched or listened to the content of a smartphone or digital camera in Smart TV or home theater system.
The technology behind connectivity and streaming of media files is called DLNA. DLNA stands for Digital Living Network Alliance.
Before DLNA, it isn't easy to configure the home-entertainment network with IP addresses. Also, there is no guarantee that it will work perfectly.
With the introduction of DLNA, the manufacturers need to ensure that the devices are DLNA certified.
You can easily connect the DLNA certified devices to share resources with other DLNA enabled devices.
What is DLNA?
DLNA, the Digital Living Network Alliance, is a set of standards or a suite of services or protocols that allow sharing or access of video, audio, and pictures from one device to your home network.
It is the simplest, quick, and easy way to share your media library from your computers or smartphones to home network devices like TV or Roku.
Moreover, the DLNA certified devices can perform the following activities:
It can find and play movies, music, and photos.
DLNA can send, display, download, and upload photos, music, and videos
It can send and print photos
For instance, you can send and play videos on your DLNA-certified PC, TV, or any other compatible device.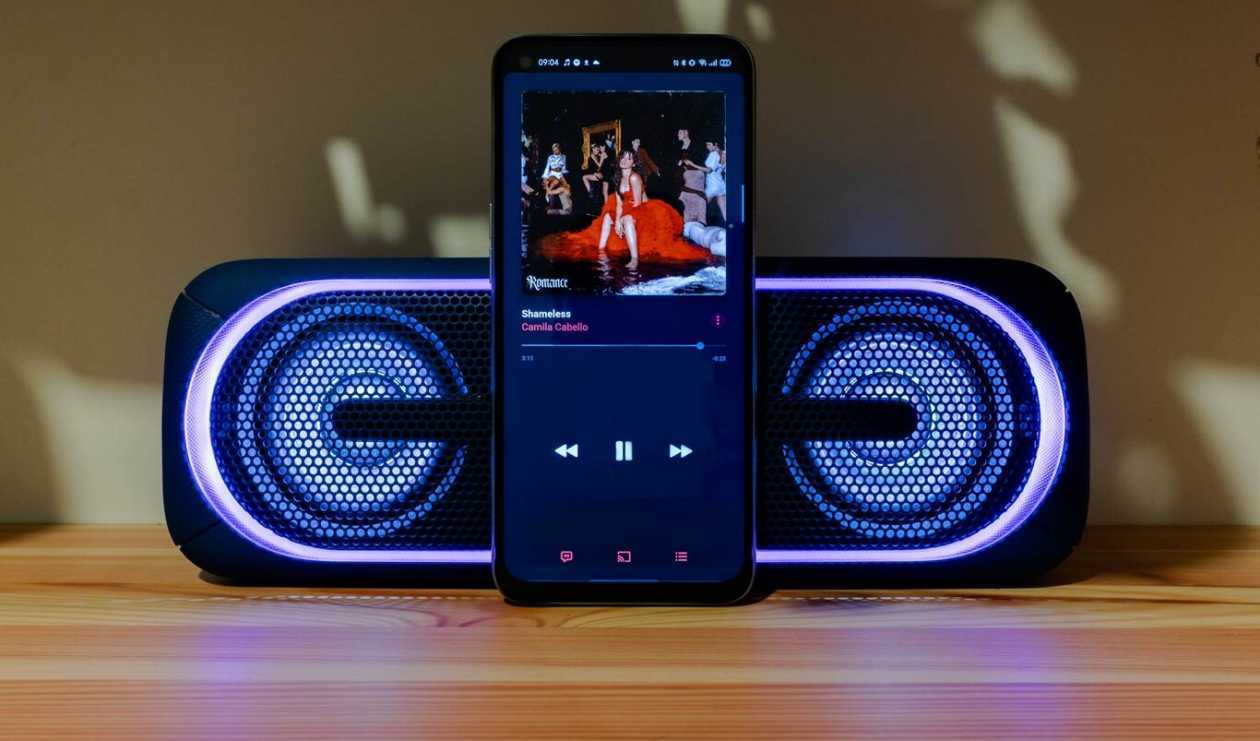 How DLNA works?
The purpose of DLNA certified devices is that they require little or no additional setup to connect with other devices in the home network.
DLNA work on DLNA certified devices that share, stream, save and show digital media.
Moreover, all DLNA certified devices have a specific role or function. Also, there are different types of certification for different roles or positions in the machines.
Additionally, the DLNA certification can be part of the software application or built up into the hardware.
The software application makes devices DLNA enabled and lets the device act as a digital media server.
The most common software application is Plex, PlayOn, TVersity, Twonky, and more.
When you connect your DLNA certified devices with other devices in the home network, it will appear in their menu.
The devices in the network will recognize and discover DLNA certified devices without any setup.
DLNA device certification types and categories
The DLNA has classified multimedia devices into three broad categories
Home Network Devices (PCs, AV receivers, TVs, game consoles)
Mobile Handheld Devices (Digital cameras, Tablets, Smartphones)
Home Infrastructure Devices (Routers and hubs)
Moreover, the determination of the defined DLNA class depends on their functional capabilities. And a device can cater to more than one class.
Let's look into some of the certification categories.
Digital Media Player (DMP)
Digital Media Player is a class that can locate and play digital media from other devices.
The functionality of Digital Media Player is to locate from device sources and play the music, videos, or photos from the menu.
Further, the Digital Media Player can be connected from other devices or built into devices like TV, home theater, Blu-ray Disc, or AV receiver.
Digital Media Server (DMS)
Digital Media Server is a type of class that applies to devices that can store a media library. Also, the devices must have a hard drive or memory card installed.
The devices can be your computer, network-attached storage (NAS) drive, network media server devices, DLNA certified digital camera, and smartphone.
These devices save the media files and make them available to play with a digital media player.
Digital Media Renderer (DMR)
Digital Media Renderer is a type of class that can play media. The function of Digital Media Renderer is the same as Digital Media Player.
Further, you can recognize the Digital Media Renderer certified devices through Digital Media Controller, and rendering of media takes place from a digital media server.
The Digital Media Renderer (DMR) devices can be your smart TV and home theater. Also, the Digital Media Players can be certified as Digital Media Renderers.
Digital Media Controller (DMC)
Digital Media Controller is a class that can recognize the file from one device and plays on other devices.
It will find the media on a digital media server and send it to the devices that are Digital Media Renderer certified.
Digital Media Controllers certified devices are cameras and camcorders.
There is a DLNA certification that applies to mobile devices and printers.
Moreover, you can identify the DLNA certified product with its logo. If you want to know the DLNA certification details of a particular device, you must visit the website.
The downside of DLNA technology
Sony founded DLNA, and it was the most popular technology to connect devices in home networking.
But, with the expansion of online video streaming, music streaming sites, photo-sharing sites, and sharing devices, screen technology has decreased the popularity of DLNA.
DLNA has not evolved with new technology and streaming sites and fails to support new devices with advanced technology.
For instance, DLNA does not directly support PlayStation 4 console and Apple products.
Recently, Xbox One started to support DLNA enabled devices because of the collaboration of Microsoft and Sony in this category.
Bottom Line
The product certified with DLNA will help to integrate into your home networking.
You can easily play music, videos, and photos directly on your TV from mobile without any connection.
Other than DLNA certified TV, you can have a home theater system, laptops, digital cameras, and Blu-ray Disc players in your home network.