FTC disclaimer: This post contains affiliate links and I will be compensated if you make a purchase after clicking on my link.
A popular and free non – profit  organization, Khan Academy Online courses are mostly aimed at providing free tutorials on a wide variety of subjects like Math, Science, Arts, Humanities, Computing, test preparation and much more.
Khan Academy history dates back to 2006 when a former Harvard business graduate Salman Khan quit his finance job to start a tutorial website for K-12 students (Owing to the popularity he received from his YouTube tutorials).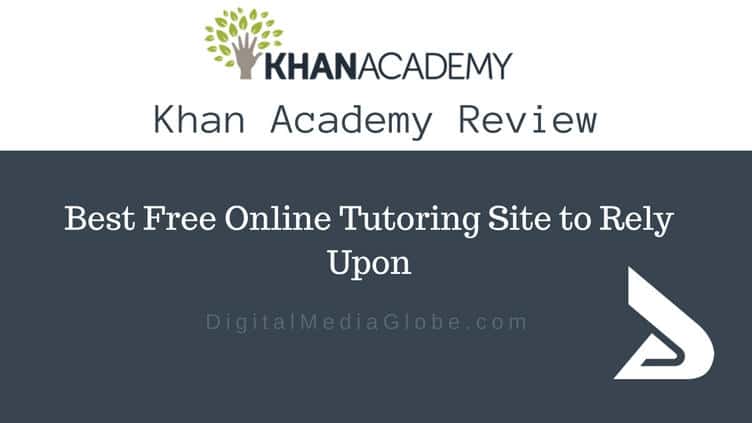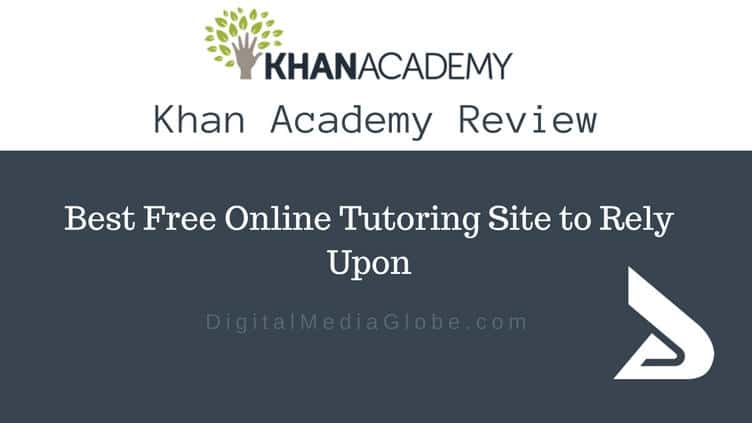 Khan Academy Review
Is Khan Academy Free?
Yes it is. All Khan Academy courses are totally free and their website makes an impressive statement with the hash tag 'You Can Learn Anything For Free For Everyone Forever'.
The website clearly states there is no subscription fee based learning (even in the future) and it is completely free for anybody to learn any subject.
How to get started with Khan Academy Tutorials?
It is so simple and easy to get started with Khan Academy. When you enter the website, you get a page like this.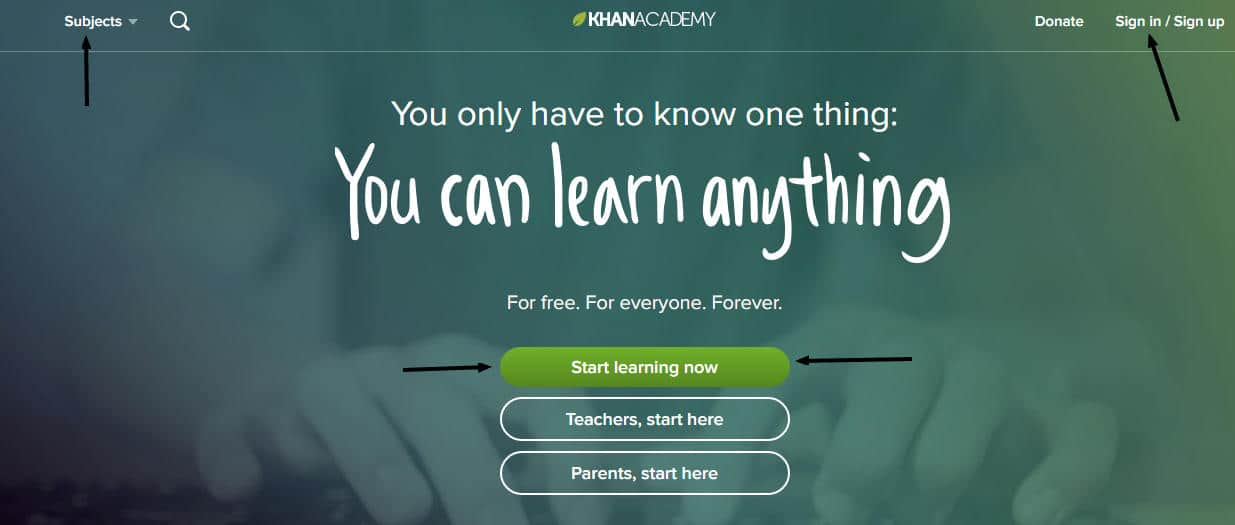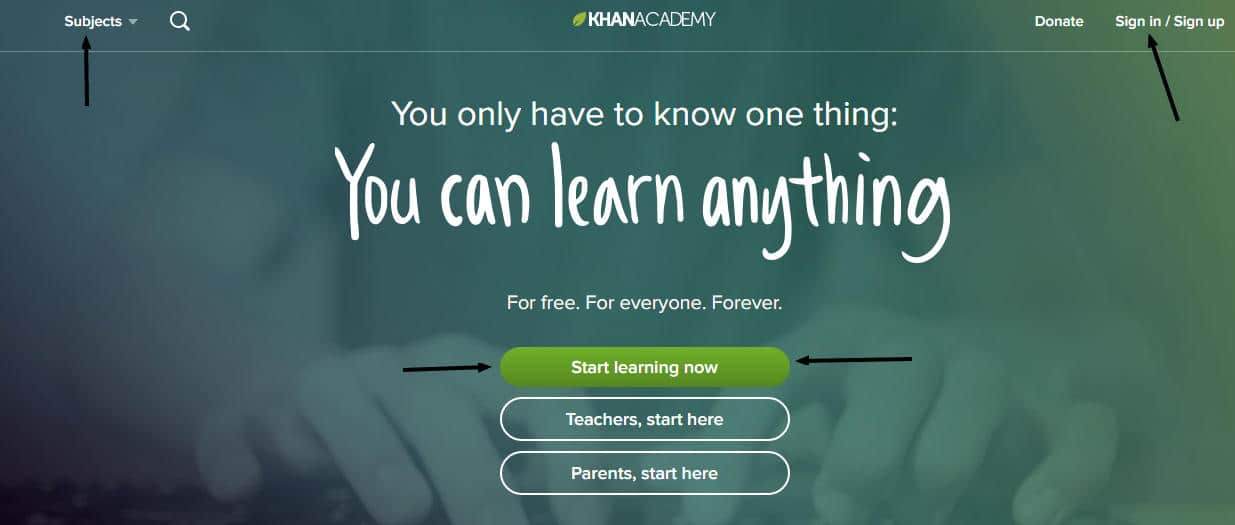 At the left corner, there is a subject tab where you can directly look at all the subjects courses available currently.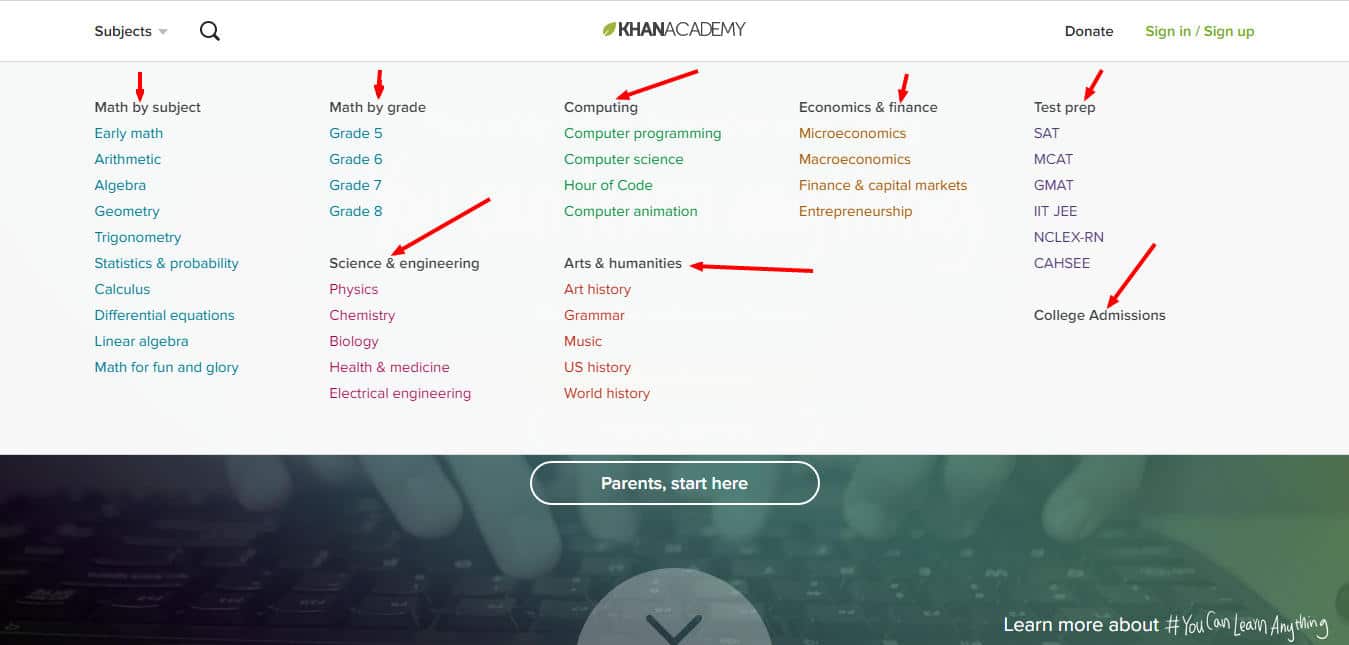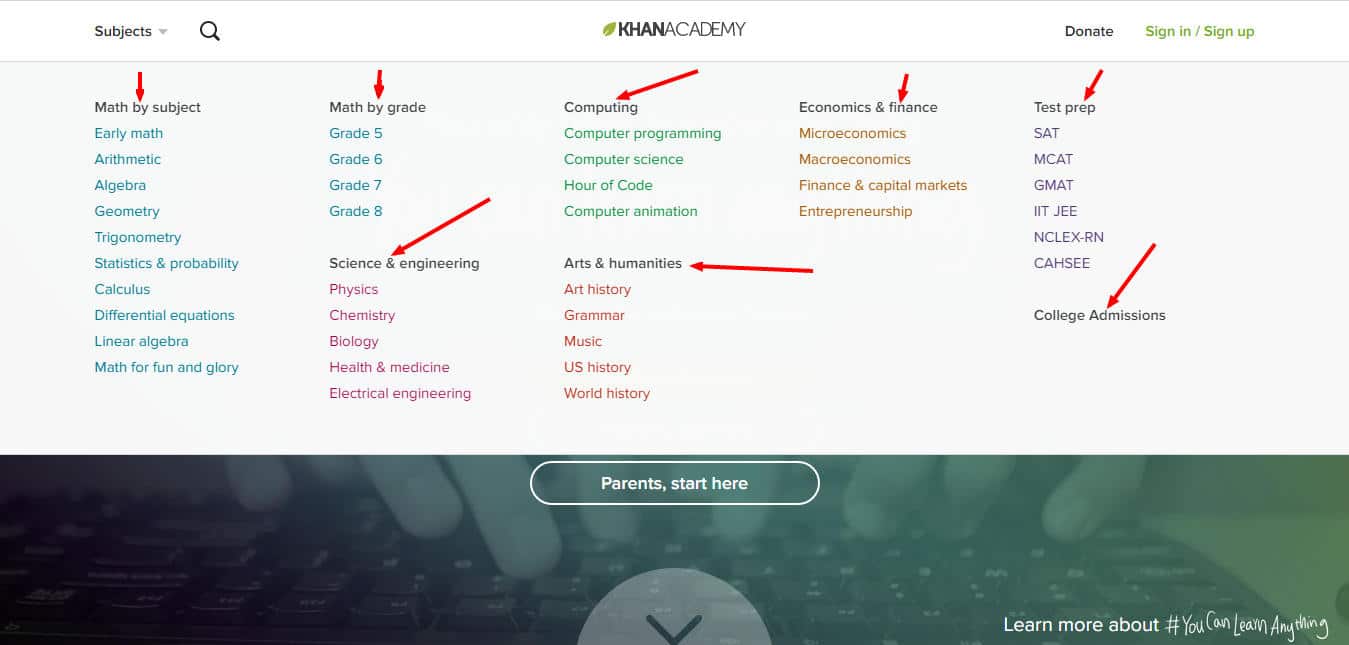 In the centre, you find the start learning now green button. You can directly start learning your subjects without even signing up with them.
At the right is the option of sign up or sign in.
You can sign in with Khan Academy by using your Google and Facebook account.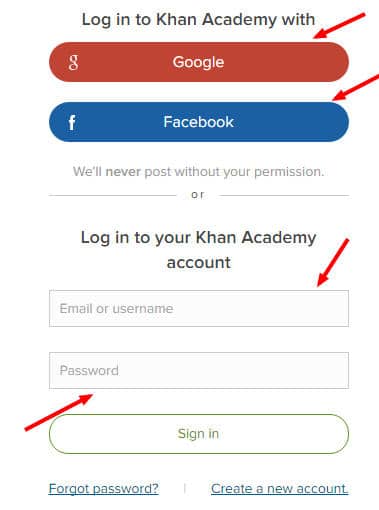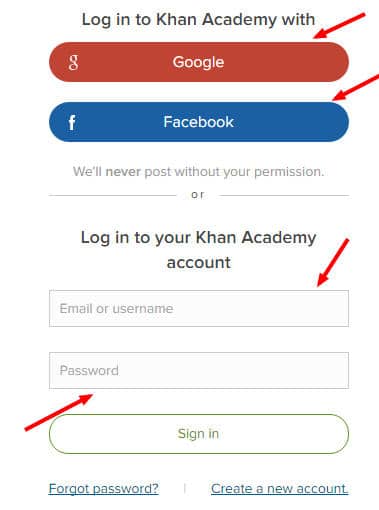 Else you can create a new account with username and with Khan Academy. Enter your First name, Last name, valid Email Id, Birth date details and you are good to go. Once your email Id is verified, create your own Username and password of your choice.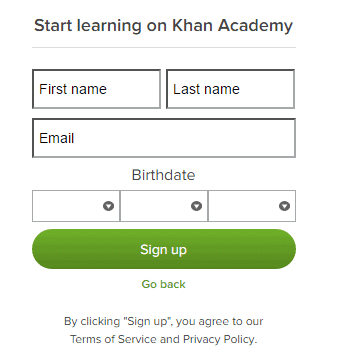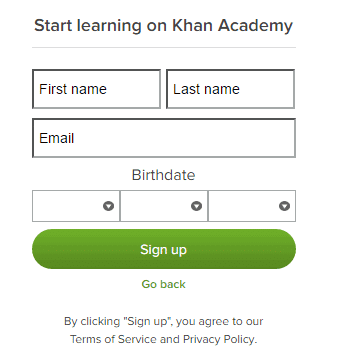 By having a Khan Academy Login, you have a profile page where you can track progress of your courses, earn badges or points , join discussions, add coaches and you can do much more.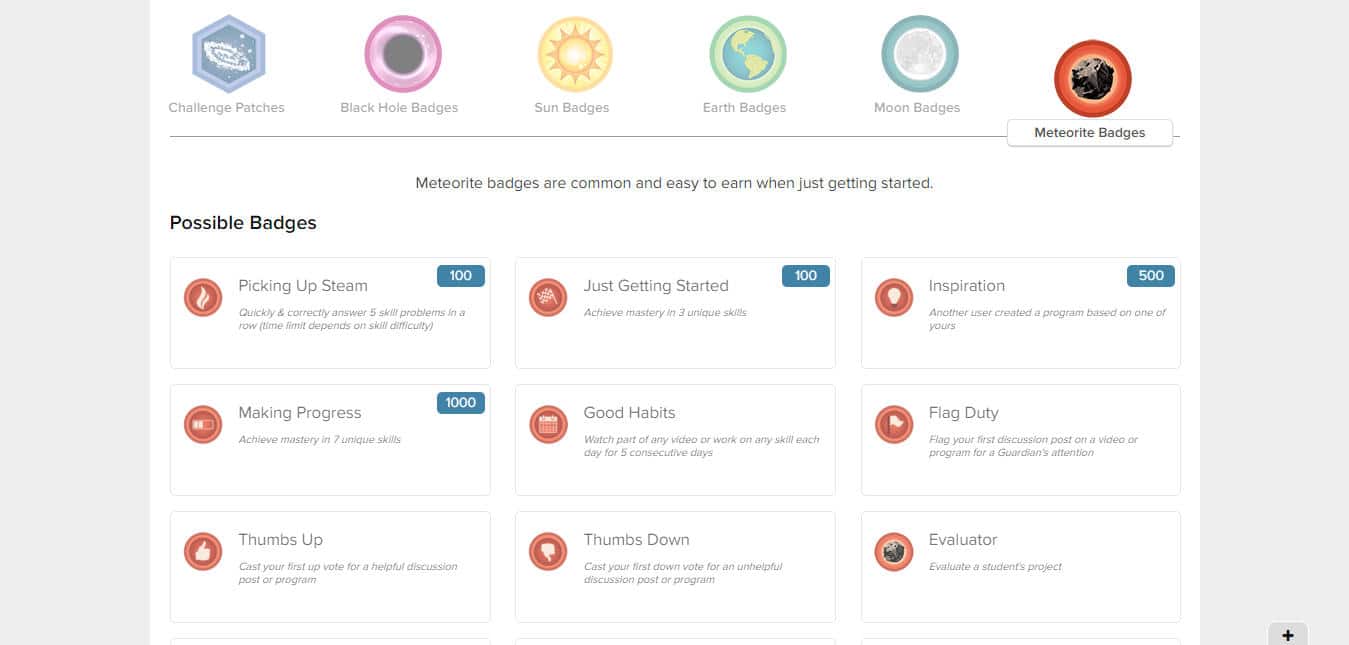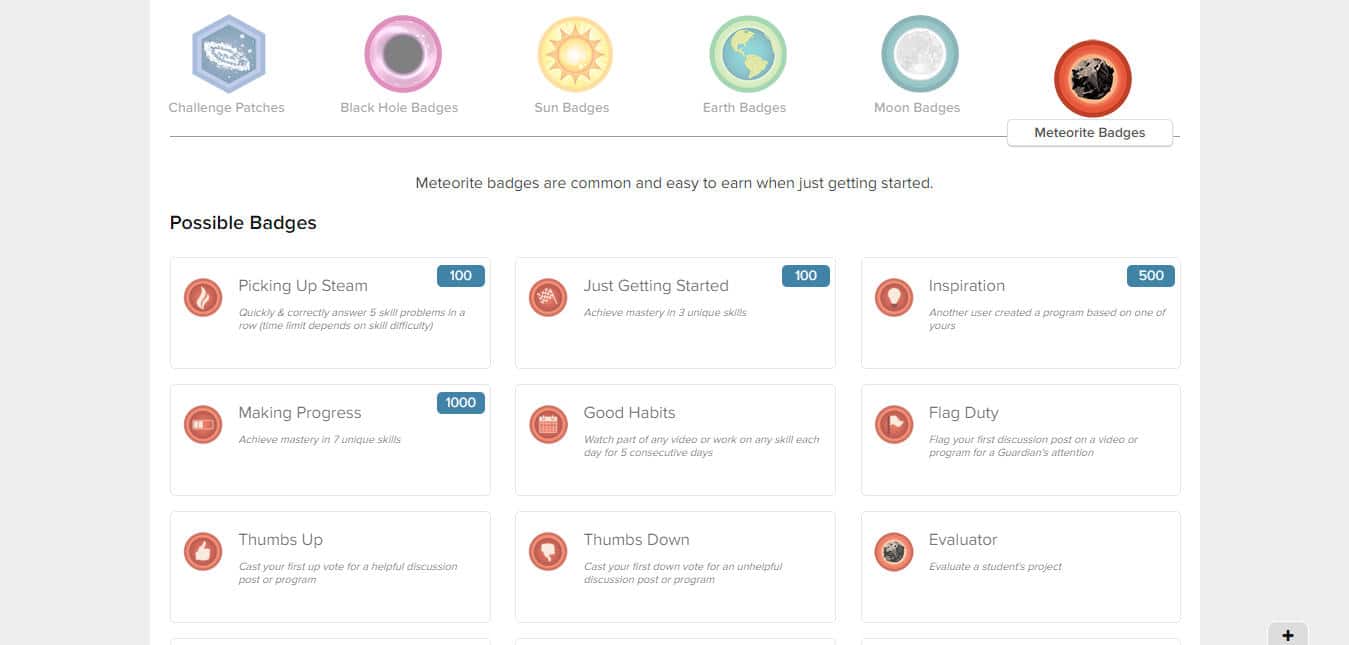 Even Students and Teachers can sign up and login into Khan Academy as Parents and teachers.
They can act as coach and add their students and children in their profile to know how they are progressing on the subjects they learn at Khan Academy.
All the course content available at Khan Academy is created by their in-house staff. However in recent times they have collaborated with American Museum of Natural History, NASA,Pixel and others partners as such for a handful of course subjects.
Khan Academy Advantages:
Acts as great resource of free tutorials for a wide range of audience.  

The courses are available in 38 other languages apart from English which is a welcome thing for non native English Speakers.

Khan Academy provides a versatile course subjects from Math to K- 12 students, entrance test preparation materials to adult learners, free technology course for tech savvy learners, etc.

You can access Khan Academy's video catalog through Mobile apps. You can even download videos using the Khan Academy app for offline viewing.

All their test preparations courses which is for free (SAT, MCAT, GMAT, IIT JEE, NCLEX-RN, CAHSEE) are benefited by  a wide numbers of population.

They have recently partnered with College Board to create a

free Khan Academy SAT Prep Program.

(A great initiative for those deprived of free learning materials)

They have a transparent comment section where any users can up vote or down vote particular threads on course topics.
Khan Academy Disadvantages:
All the subject assessments are machine- graded rather than having a human touch to it.

All tutorials are self paced and there are no deadlines to finish any course subjects which may lead to lethargic learning attitudes.

There are no course credits and accreditation and course completion certificates if you are looking for one.
Is Khan Academy Good?
They are definitely doing a good job out there and they have already catered free education to millions of people.
Look at it as a free good supportive resource place to learn along with your classroom and college studies.
It is all for free and Sal (Salman Khan) classes on Math are definitely the best out there.
Being a digital lover, I will give a big big thumbsup to the Founder of Khan Academy for giving us an altogether different dimension to the mundane education that we are usually accustomed with.