Coursera is undoubtedly a big player currently providing MOOC's (Massive Open Online Courses).
Apart from Coursera, Udacity (offers science related courses), EDX (Offers courses till K-12 level) and other platforms offer similar platform.
MOOC is a digital substitute to a traditional classroom course. It is created mainly to provide easy access to education globally without time and space constraint.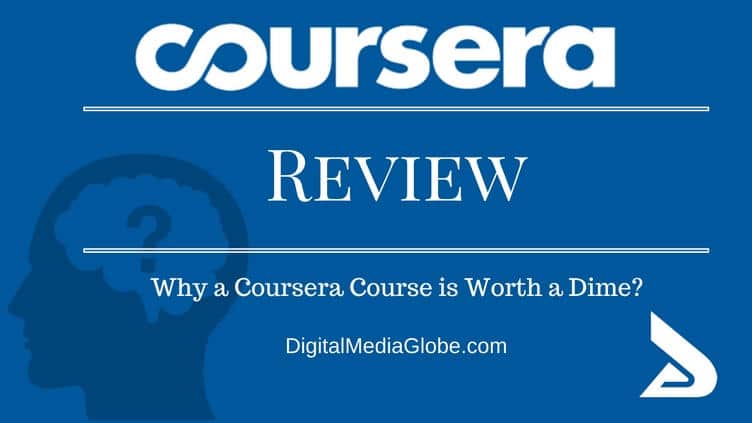 Coursera is a MOOC host provider and has teamed up with prestigious Universities and top colleges to provide free academic courses.
Coursera has created a platform and made possible to digitally connect with these expert faculty.
Coursera Review
Coursera was founded by two Stanford University professors way back in 2012.
Currently has a plethora of free online courses on variety of subjects such as humanities, mathematics, science, computer science, data science and Human Physiology.
Coursera Business Model:
To be noted, Coursera provide all these courses for free.
However, specialization courses comes with a fee. You can manually audit these course for free but you cannot  access their quizzes and graded assignments.
You have access only to course videos, discussions, practice assignments.Also no certificate is issued once the course is completed.
How does Coursera work?
You can easily sign up with Coursera by providing your name, email and password.
Once successfully signed up, log in with your username and password and visit their catalogue.
You can find an array of subjects to learn from Arts and Humanities to Language learning.
Choose your interest area and start finding courses you want to study.
Make sure you enroll for one course at a time for maximum knowledge gain.  
You would find some courses to be termed as specialization course and some not.
Coursera Specialization Courses:
Coursera specialization courses are mostly series of courses followed one after the other.You need to complete the first course to go for the second.
All the courses has a final project  included in it and is expected from you to have some experience or knowledge on the subject before enrolling into the course.
There is a option of paying to these courses either separately or in bundle and is totally left to the user's choice.
There is an option to ask for  financial aid for students  who cannot afford the course certification. You need to submit an application form and get it approved from Coursera to avail this service.
These specialization courses from Coursera will help gain mastery in their subjective fields and it is a great way to boost an individual career prospects.  
All the courses comprises of several 30 minutes video lectures. Designed and created by esteemed faculties, all classes are rich in content and includes lectures, assignments, coursework and quizzes.
Coursera Non Specialization Courses:
These courses are for any level of learners and doesn't need some specific skill set to learn them.
While some course authors may attach pricing option with them to enroll to their courses, you can still study these courses for free.
Just opt for the audit option in the pricing section and learn the course for free. The downside is, you get no access to graded materials, cannot receive a final grade or earn a certificate of completion.
All the Coursera courses have rating and reviews features, good option for newbies before enrolling in a course.
Paid feature of Coursera – Signature Track:
Though you can pick up any course to learn for free, you can opt for a verified course completion e- certificate for $49 from Coursera by accepting a certification program called "Signature Track".
You need to provide a valid ID proof along with a webcam picture of yours as part of their verification process.
Great Features of Coursera:
Discussion forums

Coursera quizzes

Peer assessments

Video lectures

Partnering with only prestigious institutions

Coursera courses are offered in languages such as Spanish, Chinese, Dutch  apart from  English.

Free MOOC hosting platform
Pros:  
Highly qualified tutors (esteemed faculty members of top universities) and the paid option in the courses are still reasonable priced.

Unlike other MOOC's, all the courses have a streamlined pattern of classes with course structured similar to a traditional university format.

Keeping aside the Coursera certificates value controversy, Coursera is a great knowledge warehouse for some serious learning.

Quality of course is extremely high standard, as all the online classes are designed and taught by top professors from top universities. Top of all that, most courses come without any hefty price tag.
Cons:
All the verified course program certifications are valid only to your LinkedIn profile and to some extent to your resume but not recognized by the university who created this course.
Despite some minor glitches in its business model, Coursera is still a great resource for online learners and is a decent host provider in the MOOC space.
Coursera is unique in a way that anyone serious about learning a particular academic subject is bound to benefit from it.