FTC disclaimer: This post contains affiliate links and I will be compensated if you make a purchase after clicking on my link.
In a recent digital world, drawing software has made designers leave their paint and brush behind. It allows them to create visuals using a mouse, stylus, or touchscreen.
Moreover, current free drawing software has more advanced features and capabilities, useful for beginners. Also, it supports most platforms like Windows, Mac, Android, iOS, and Linux.
Further, modern drawing software offers practical tools to create your own model apply textures and paint effects. Later, you can also combine 2D sketched elements to develop and publish 3D elements.
Free drawing software offers a realistic simulation of pastels, grunge effect, charcoal, oil, watercolors, and more.
Free drawing software is suitable for sketches, flowcharts, shapes, network diagrams, and illustrations. It is also helpful for architects, engineers, and designers in any field to create a project on artwork and design.
You will find the best free drawing software like GIMP, Inkscape, Krita, Artweaver free, and more.
It offers almost all the tools needed to start an artwork from scratch, and the only limitation is your imagination and skills.
What is drawing software?
The drawing software is the computer program to create original artwork from scratch using built-in tools.
Some of the best drawing software are Adobe Photoshop, Adobe Illustrator, Photoshop Sketch, Illustrator Draw, CorelDraw, Astropad Studio, and more.
Above all, Adobe Photoshop CC is considered one of the best drawing software in the market.
Here, we will discuss only the best free drawing software and apps that are competitive and come with various advanced selection functions, HDR support, transform tools, masks, and layers.
Best free painting software program
Krita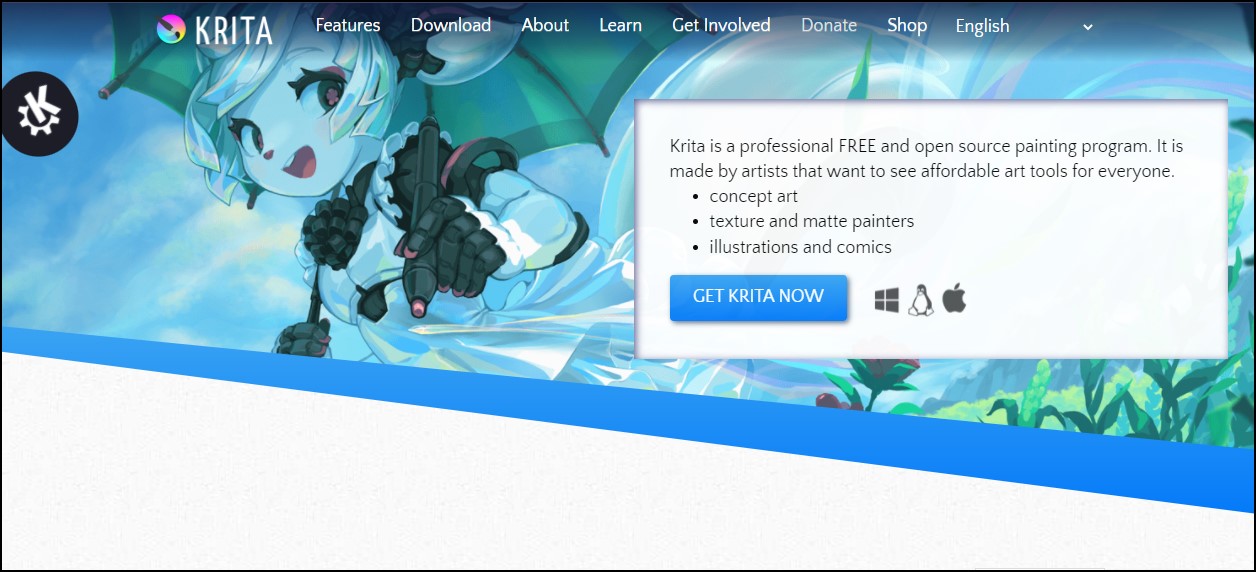 Krita is a free and open-source drawing software program with concept art, texture and matte painters, illustration, and comics.
Moreover, Krita doesn't put any limitations on your creativity. Also, it is doesn't require any trials and subscriptions to run the software.
It has a clean, intuitive, and flexible interface with a customizable layout, panels, and dockers. Further, it offers 30 additional dockers to enhance the functionality.
You will find 100 professional and beautiful brushes with a good range of effects. Additionally, it has a brush stabilizer to smooth and stabilize your brush strokes.
Further, Krita has nine unique brush engines, which can be helpful to customize your brushes to satisfy a specific need.
Finally, you will find productivity features like layer management, drawing assistants, and HDR Painting.
Also, it has features like OpenGL Enhanced, Full Color Management, Select and transform, Python Scripting, and more.
Sketchbook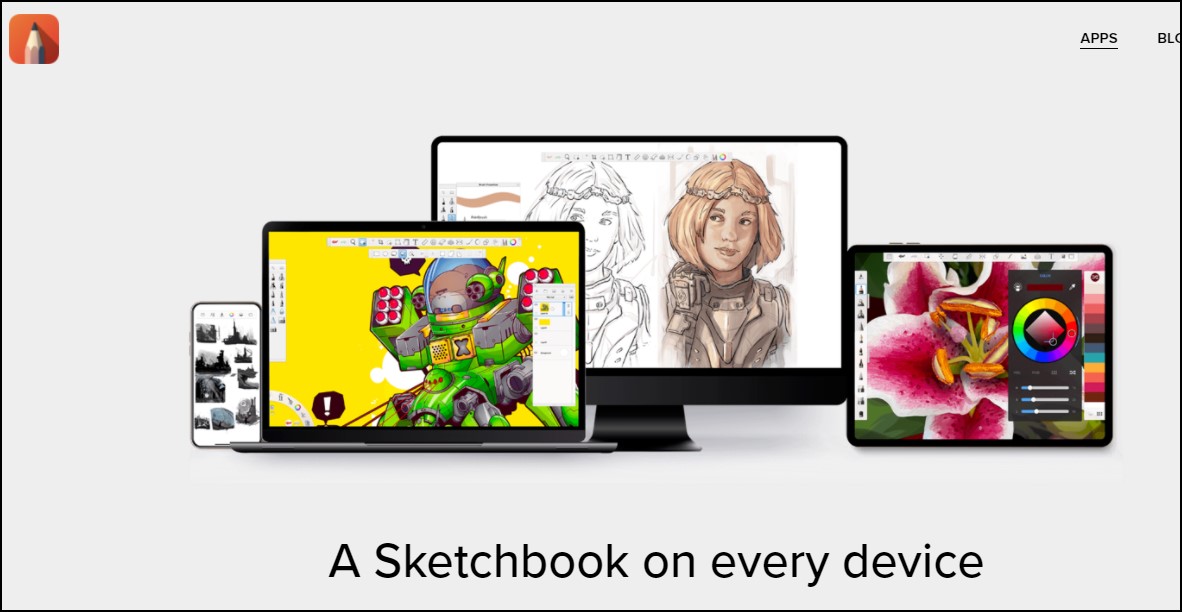 Sketchbook is another free drawing software program to create sketches and artwork.
Moreover, Sketchbook makes you feel like drawing on paper with brushes and pens. It has a clean, intuitive, and unobtrusive interface that lets you customize your tools and palettes.
It has hundreds of brushes that can be customized as per your needs. Further, layers and color fill your art and bring sketches to life.
Sketchbook has dynamic symmetry and smooth lines to quickly capture your ideas.
Sketchbook is supported by multiple devices and platforms like Windows, Mac, Android, and iOS.
GIMP

GIMP is another advanced, open-source, and free drawing software program with professional features. It is an excellent alternative to Adobe Photoshop and CorelDraw.
You can create artwork and sketches from scratch to transform images into unique creations.
It has a variety of brushes, including soft and hard meetings with effects, smoothing, and layer-by-layer drawing processing tools.
GIMP provides plenty of advanced features like gradients, customizable brushes, color adjustment tools, layer masks, Bezier curves, and more.
It has other features like the Smudge tool, Healing Brush, Bucket fill tool, and dodge and burns.
Artweaver Free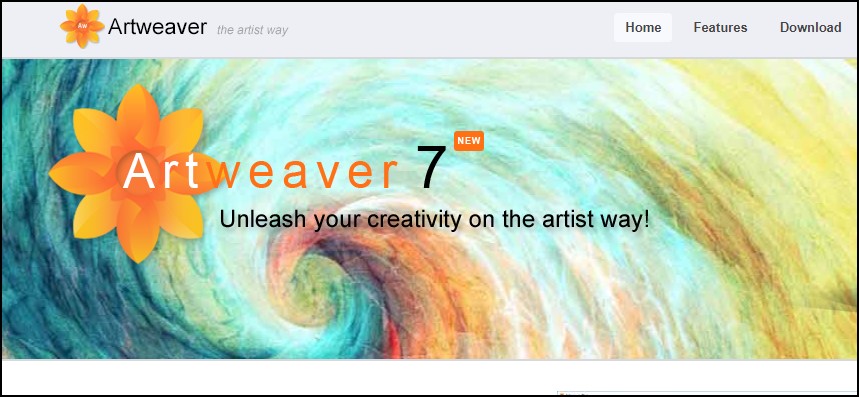 Artweaver Free is another free drawing tool that helps unleash your creativity artistically.
It has a vast collection of powerful and realistic brushes to draw creativity. Further, it has a user-friendly interface that is fully customizable and suitable for beginners and advanced users.
Artweaver Free has a powerful core that benefits existing hardware and supports many additional features.
You will find a good collection of brushes and drawing tools and features like crop, selection, paint buckets, eraser tools, and text inserting tools.
It provides all the necessary tools to support digital drawing and use your creativity to the fullest.
Artweaver Free supports Windows 10, 8, and 7 with their latest service pack.
Sketchpad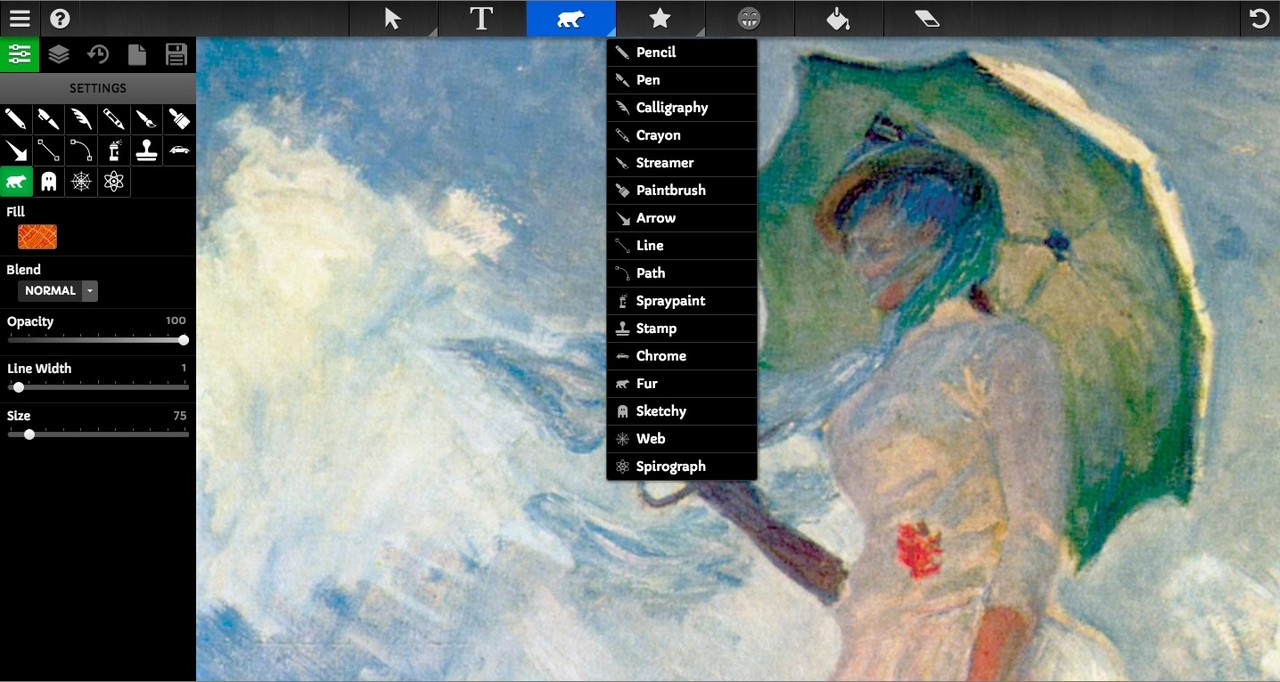 Sketchpad is another free online drawing application that can create digital artwork and export it to popular formats like SVG, PNG, JPEG, and PDF.
You will find various brushes, colors, and styles to create creativity. It has customizable tools like spiral brush, paintbrush, texture stamp, and more.
The drag and drop feature to import photos and later apply filters, scale and rotate tools.
FireAlpaca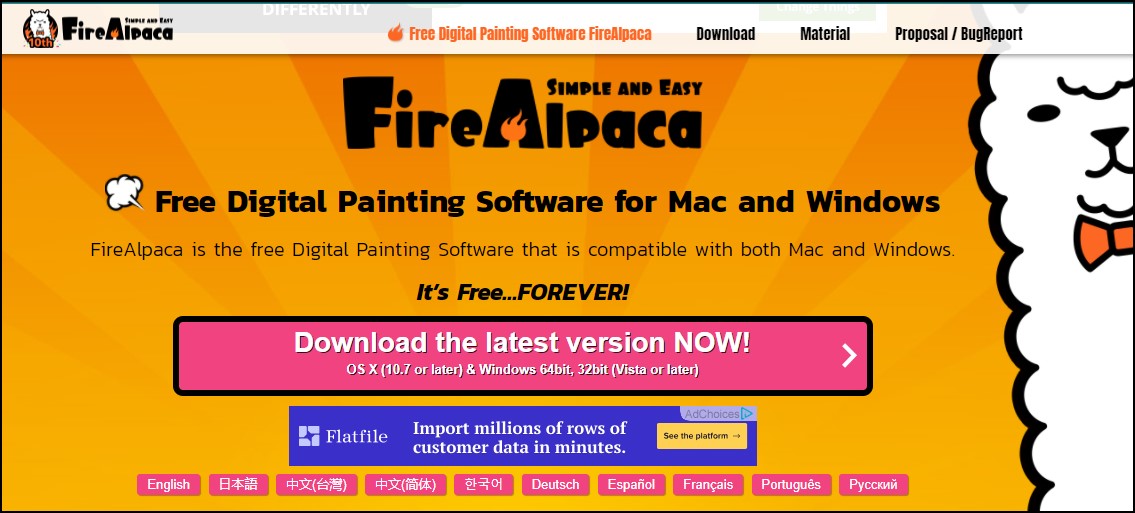 FireAlpaca is a free digital drawing software available in multiple languages and compatible with Windows and Mac OS.
It is easy-to-use and straightforward drawing software useful for beginners and advanced users.
It has different brushes like AirBrush, Watercolor, Pencil, Pen with the default setting.
The brushes like symmetric brush and rotational symmetric pattern brush come with various effects to create an unexpected pattern.
Inkscape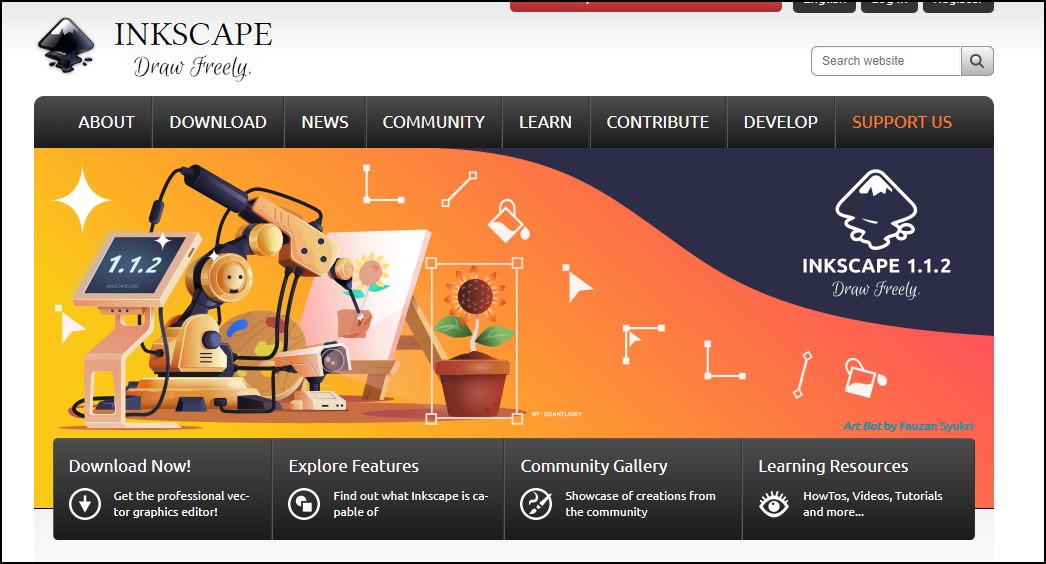 Inkscape is a powerful free drawing software program for web designers, illustrators, and designers.
It has flexible drawing tools and powerful text tools. The drawing tools include a pen tool, pencil tool, calligraphy tool.
The other tool includes a color selector, color picker tool, pattern fills, dashed strokes, and path markers.
You can also take the help of object manipulation features like Grouping objects, layers, alignment and distribution commands, z-order operations.
Inkscape support multiple platforms like Windows, macOS, Linux.
Mischief

Mischief is another free drawing software program that provides tools to sketch, paint and draw.
You can express your creativity through the built-in feature like brush palette, window opacity, infinite canvas, and custom color swatches.
Further, you can import images in multiple formats and export them in PNG and JPEG formats.
Mischief supports keyboard shortcuts and is available for Windows operating system and Mac OS X.
The disadvantage of the Mischief drawing tool is that it has limited functionality, which won't be sufficient for pro users.
Wrap-up
The free drawing tool would be helpful for beginner or low-budget artists to fulfill their drawing needs.
Most of the features like colorful illustration advance tools typically associated with paid software are freely available with these drawing software programs.
You can also customize digital paintbrushes and apply special effects to create a unique drawing from scratch.