FTC disclaimer: This post contains affiliate links and I will be compensated if you make a purchase after clicking on my link.
If you are an engineer or a designer by profession, you would be looking for free CAD software to create a 2D and 3D physical component model.
As a beginner and freelancer, it is difficult to afford expensive CAD software that can be used to design multiple things.
Conversely, you can use basic free CAD software that doesn't come with highly technical functionality but can aid in solving things.
The free CAD software program can be used for various purposes like 3D printing, visualization, simulation, and much more.
Moreover, free CAD and drafting software is used in architecture and engineering and is involved in the creation of video games and teaching experiences.
The free CAD drawing software also has features like an advanced library for 3D modeling, an easy-to-use interface, and toolbars.
What is CAD software?
CAD software is those applications used to design everything from tiny pieces of electronic equipment to vehicles, buildings, dams, and more.
CAD software is an essential tool for product designers, engineers, architects, and skilled professionals to create design and models to life.
What are the features of free CAD software?
The free CAD software can solve some of the complex technical problems of beginner, intermedia, and even advanced users.
It has most features that cater to multiple industries and sectors like architecture, fashion, and medical.
Further, the advanced cloud-based CAD software can improve data management and be easily accessible to complex CAD packages.
We have compiled and handpicked the best free CAD software application to help build 3D models to 3D print.
Best Free CAD software program
Fusion 360 Free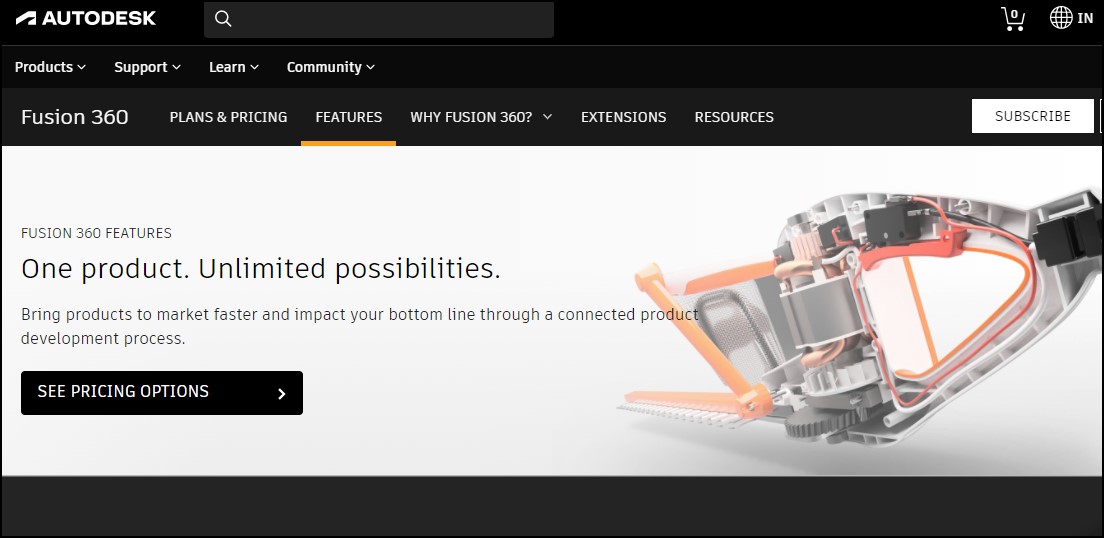 Fusion 360 is one of the best free CAD software programs for the product design and manufacturing industry.
It has a comprehensive set of modeling tools for 3D design and modeling.
Fusion 360 provides a powerful tool for sketching, direct modeling, surface modeling, parametric modeling, mesh modeling, and freeform modeling.
Furthermore, Fusion 360 provides functionality for photo-realistic images, PCB design integration, sheet metal, and assemblies design.
Fusion 360 provides manufacturing-ready outcomes that match your product design which in turn help in reducing weight, improving performance, and consolidating parts.
The simulation of your product can be processed digitally, thus reducing the cost of prototyping.
Fusion 360 provides a cloud storage facility, defines and manages user permissions, and collaborates with skillful stakeholders in real-time.
The Fusion 360 is free for personal, startup, and educational use. You can access free Fusion 360 by providing the necessary qualification and validation.
You can look for a free version by clicking the plan and pricing tab, then move to the additional fusion 360 offering section at the bottom.
AutoCAD free student version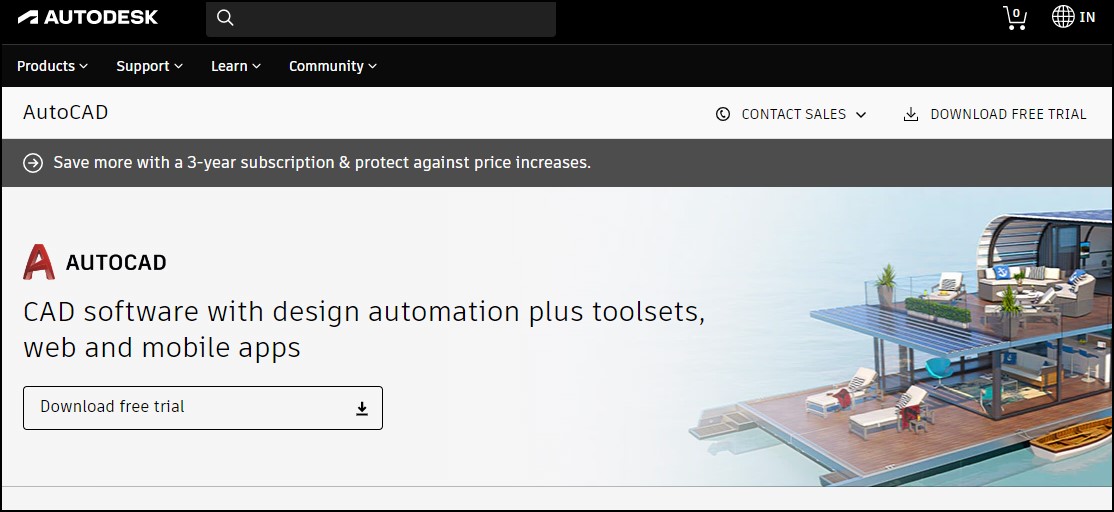 You can unlock unrestricted access to the AutoCAD student version if you are a student. You need to provide the essential student identity detail and use the product for at least one year.
Besides educational purposes, Autocad comes with free trials that offer an entire AutoCAD suite like AutoCAD Electrical, AutoCAD Architecture, and more.
AutoCAD is advanced computer-aided design software to create precise 2D and 3D drawings for working professionals like engineers and architects.
You can design, draft and annotate 3D models and 2D geometry with surfaces, solids, and mesh objects.
The AutoCAD comes with specialized features and a library that helps perform 3D mapping, mechanical design, and architecture.
Further, the specialized features and toolsets come with industry-specific functionality and the latest feature updates.
FreeCAD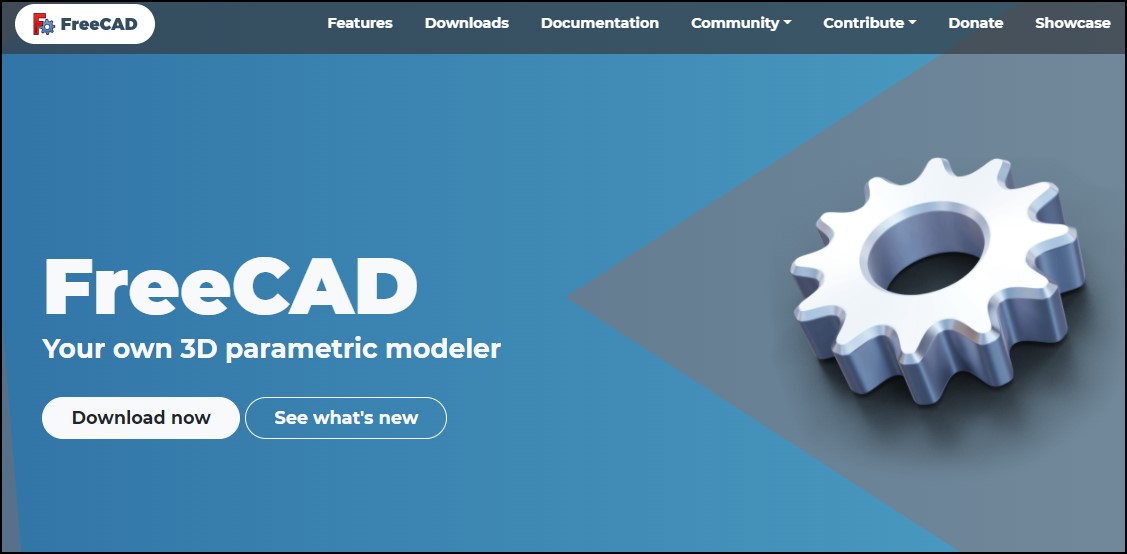 FreeCAD is an open-source, free CAD software program that helps design parametric 3D modelers.
The parametric 3D modeler can build objects of any size and can modify objects by going back to model history and changing parameters.
FreeCAD is suitable to accomplish much wide range of designs, including architecture, mechanical engineering, and product design.
Moreover, FreeCAD is equipped with multiple tools like Finite Element Analysis (FEA) tools, dedicated BIM, experimental CFD, Geodata or CAM/CNC workbenches, and a robot simulation module.
FreeCAD is highly customizable and extensible software that supports multiplatform like Windows, Mac, and Linux.
The output file format for FreeCAD is SVG, OBJ, DAE, STEP, IGES, STL, and many others.
Sketchup Free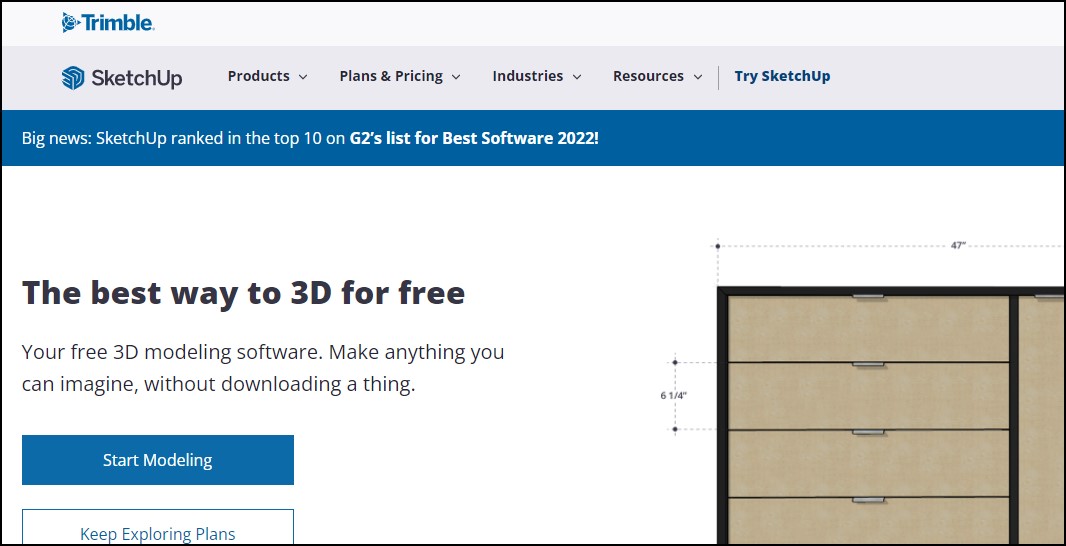 Sketchup is another free CAD software program available for schools with a GSuite or Microsoft education account.
You can create 3D modeling and design sustainable buildings with SketchUp software.
Further, you can sketch 2D shapes by taking inspiration from 3D models and vice versa.
Google originally built SketchUp, and later on, it was sold to Trimble.
Trimble enhanced and developed the advantage features and created a wide range of design and drawing applications.
It caters to multiple verticals like landscape architecture, product design, civil and mechanical engineering, architectural and interior design, and much more.
SketchUp is useful in 3D visualizing, modeling, and rendering.
Onshape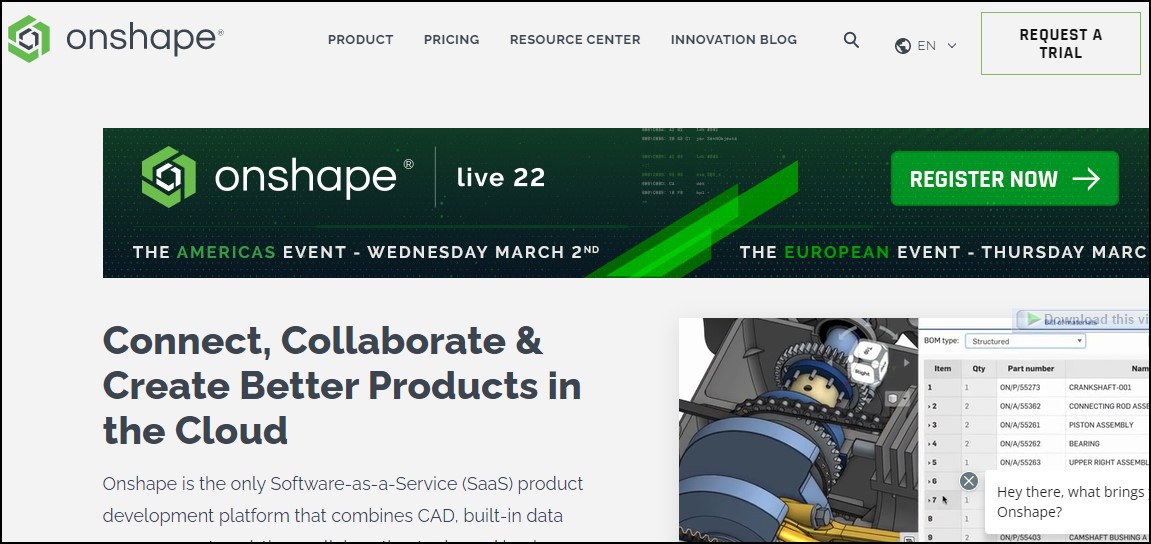 Onshape is another free CAD software program that caters to non-professional designers.
You can access Onshape from any device, use the sharing and collaboration feature, and secure your data from losses.
Onshape software program is based on parametric modeling that benefits multi-part design, configuration, standard content, managed in-context design, and simultaneous sheet metal tools.
Further, Onshape has an active community and self-paced training program that make your learning curve practical and enjoyable.
Once you are skilled enough and like to access professional tools, then move to Onshape Professional software program.
OpenSCAD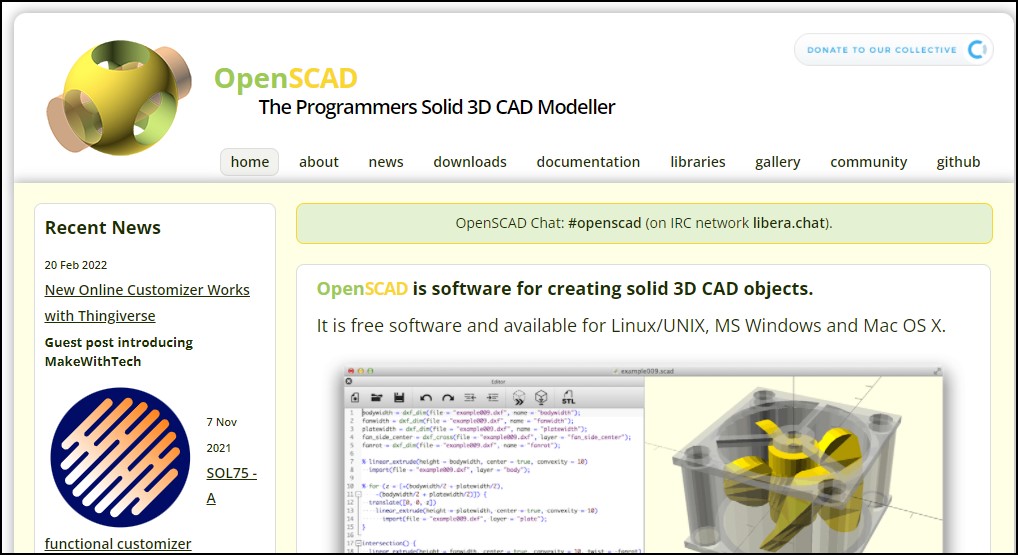 OpenSCAD is another free-to-use 3D CAD software program available for Windows, macOS X, and Linux/Unix.
Unlike other CAD software program, which focuses more on 3D modeling, OpenSCAD focuses more on essential aspects of CAD.
It is a type of application that helps you create and plan 3D models of machine parts.
Also, OpenSCAD is not an interactive modeler; instead, it is a 3D compiler that describes the 3D model object and renders it from the script file.
The advantage of the 3D compiler is that it gives complete control over the modeling process.
Also, it lets you change the steps in the modeling process design that are defined by configurable parameters.
LibraCAD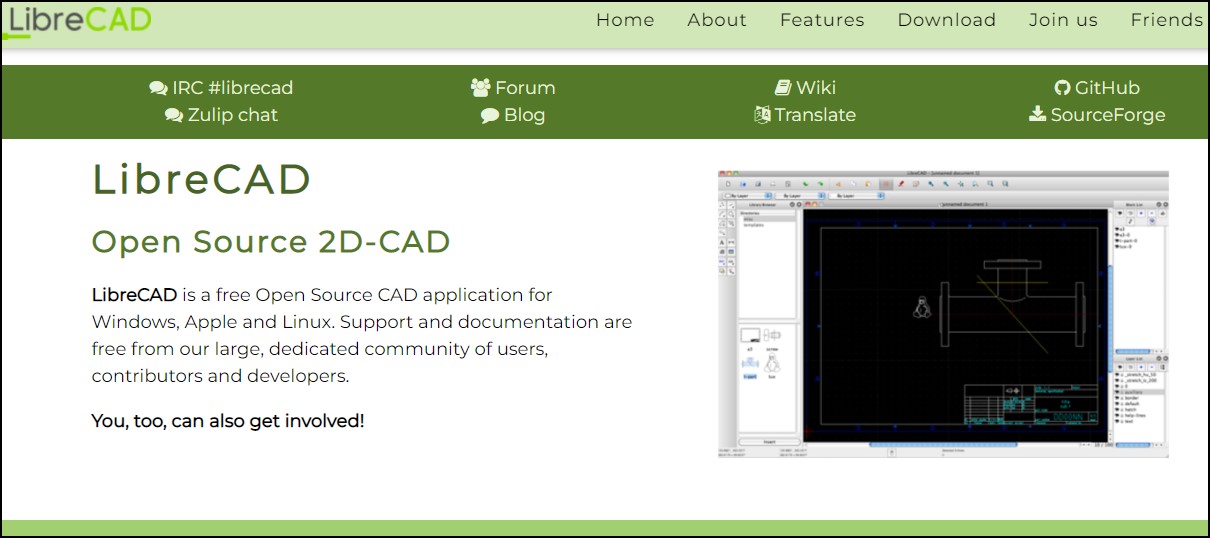 LibraCAD is another free open source CAD software program for Windows, Mac OS, and Linux.
Further, LibraCAD doesn't require any trials, subscription, or license to run the software program.
It has an uncluttered user interface suitable for 2D CAD programs for beginners. Moreover, LibraCAD doesn't have much functionality and appealing feature to satisfy advanced users.
The advantage of LibraCAD is that it can be altered and customized to fit your own modeling needs.
It provides extensive documentation and a skillful community to grow beginners' learning curve.
Wrap-up
The CAD software program is handy in building earlier development of the products, making a virtual network, and designing and developing products.
The products made using CAD software programs are Blueprints, Floor plans, Building plans, technical drawings, and architectural designs.
For design-oriented people, CAD is not difficult to learn and implement. The free CAD software program gives hands-on training to beginners.
The best CAD software programs are FreeCAD, SketchUp, and AutoCAD.