FTC disclaimer: This post contains affiliate links and I will be compensated if you make a purchase after clicking on my link.
If you are starting to podcast or learning to create music, a free audio editing software program will help you create, compose, and produce music.
These powerful free audio editing tools will allow you to mix music, trim sound recording, create podcasts, and much more.
You can explore the highest-rated free audio editor, compose podcast or instrumental pieces and share with your online community.
Let's look into an in-depth feature of free audio editing software program.
Best Free Audio Editing Software Program
Audocity (Windows, macOS, Linux)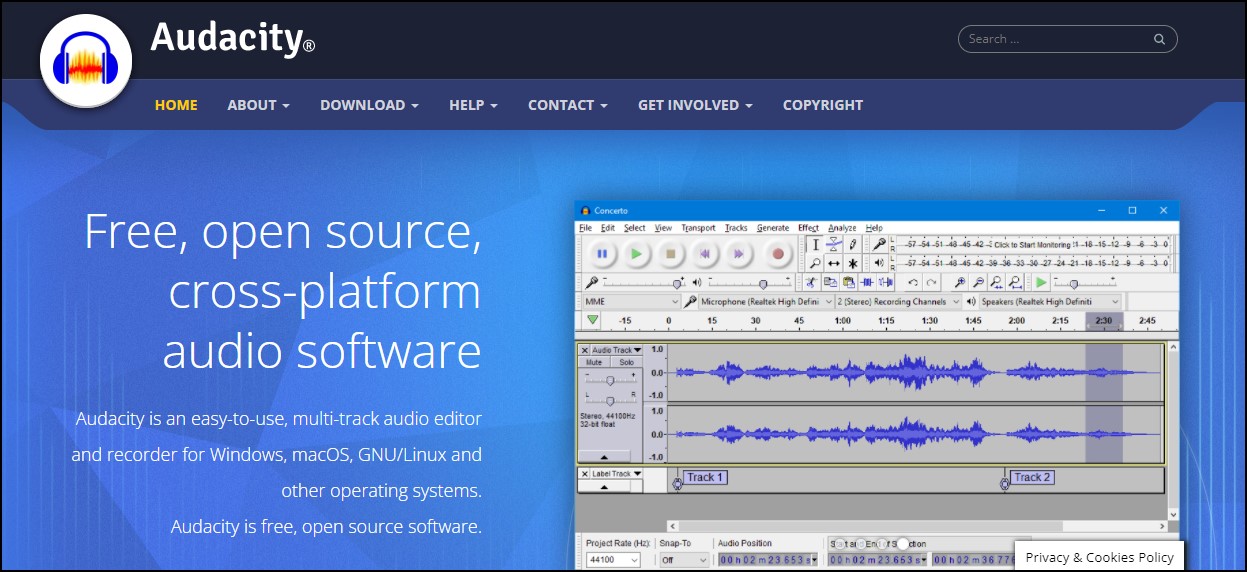 Audacity is an open-source and free audio editing software program. It has easy to use and multi-track audio editing user interface.
Further, it supports multiple platforms like Windows, macOS, Linux, and other operating systems.
It has basic editing functionalities like cutting, copying, pasting, and deleting. Additionally, it has unlimited sequential undo or redo functionality to go any number of steps.
Moreover, Audacity support recording from a microphone or mixer or digitize recordings from other media.
Further, you can add or preview effects like LV2, VST, LADSPA, and Audio Unit. They provide the facility to add additional plugins to enhance the functionality and editing feature.
The internal or external plugins are managed through the plugin manager.
It supports sound quality of 16-bit, 24-bit, and 32-bit. Further, you can also use high-quality resampling and dithering techniques to modify and convert sample rates and formats.
Lastly, you can import, edit, combine and export files in multiple formats. You can also take the help of an extensive range of keyboard shortcuts to control and select tracks.
Ocenaudio (Windows, macOS, Linux)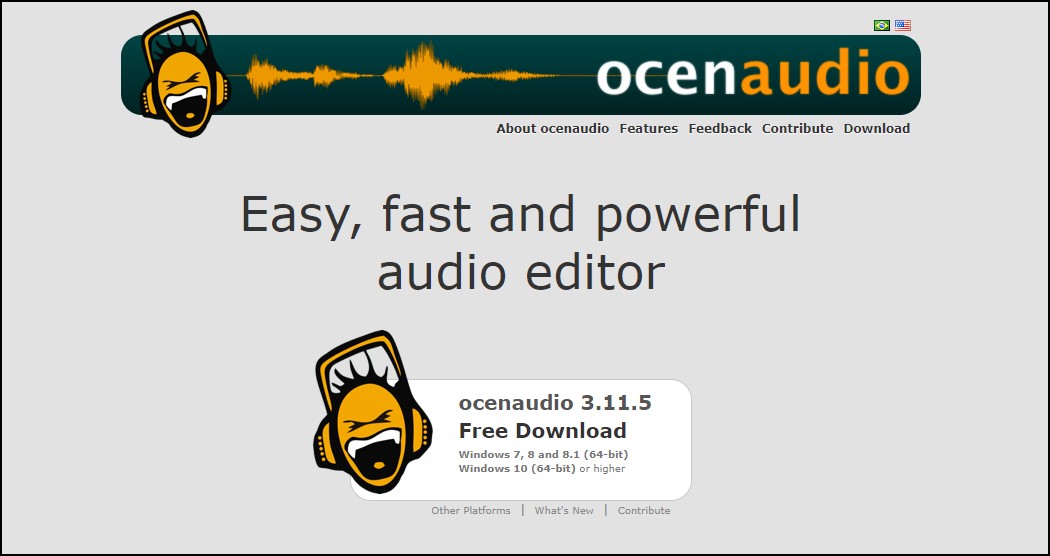 Ocenaudio is a fast, powerful, and free audio editing software program. It provides you with numerous effects like native effects and VST effects.
Also, you can preview effects in real-time, which ease the configuration of the audio products. Additionally, the effect configuration window provides a miniature view to select and adjust the controls.
Ocenaudio also provides you with a multi-selection feature that lets you select, edit, and listen to multiple portions of the audio files.
Further, the advanced memory management system removes all limits to the audio files' length or quality. It will keep your file open without consuming or wasting your computer memory.
Besides having a waveform view, Ocenaudio offers a powerful spectrogram view of your audio files. It helps you understand your audio signal's spectral content with maximum clarity.
Ocenaudio supports major operating systems like Windows, macOS X, and Linux.
GarageBand (macOS, iOS)
GarageBand is a free audio editing software for macOS users. It has an easy-to-use and intuitive user interface that lets you create, record, play, and share your recordings.
It has a complete sound library for music creation that includes an incredible selection of session drummers and percussionists and a unique selection of session drummers.
The professional music creation is straightforward with GarageBand. You need to plug in a guitar and select realistic amps and effects.
You can also access 28 beat-making drummers and three percussionists, which top recording engineers and session drummers created.
Moreover, they have a diverse collection of prerecorded acoustic and electronic loops that can be customized and added to your music.
Further, you can also be creative with 100 EDM, and Hip-Hop inspired synth sound.
Free Audio Editor (Windows)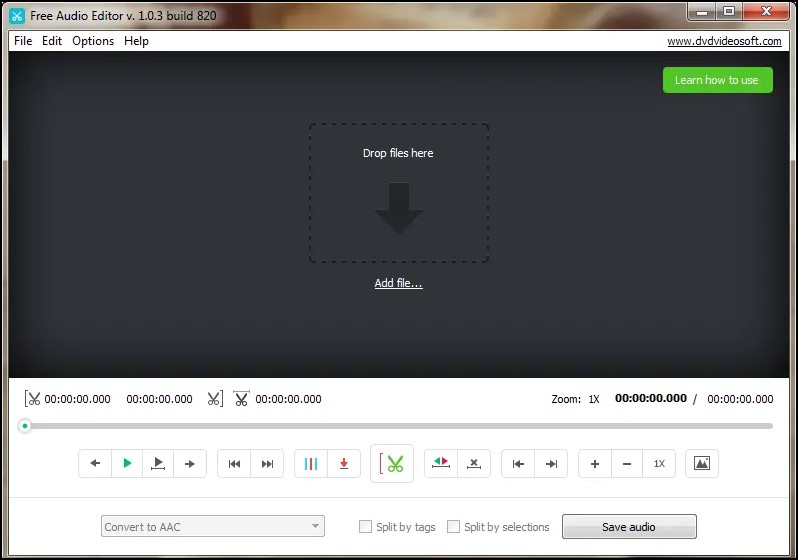 Free Audio Editor is a free audio editing software available for download for Windows 11,10, 8, 7, XP, SP3.
It has the most basic function, like removing unwanted audio parts and splitting audio into multiple parts.
You will find the user interface is very intuitive, simple, and straightforward.
When you start using the software, it will waveform the audio files, which will help the user edit audio files visually.
Further, you can use the general function like adjusting audio volume, using tags or selection to ease your work, and converting audio files into multiple formats.
Free Audio editor supports MP3, WMA, AC3, WAV, M4A, MP2, OGG, FLAC.
Wavepad (Windows, macOS, iPhone, Android, Chromebook)
Wavepad is another free audio editing software program for Windows and Mac. You record and edit audio files and also add voice and other recordings.
Further, you can edit your audio file using the cut, copy and paste function and add effects like amplification, echo, envelope, equalizer, and noise reduction.
After editing, you can export the audio file in multiple formats like WMA, GSM, AU, FLAC, OGG, VOX, and more.
They also support the DirectX and Virtual Studio Technology DLL (VST) plugin.
Moreover, Wavepad provides batch processing functionality to apply effects and convert the file in multiple formats.
They also provide you with advanced tools like spectral analysis (FFT), speech synthesis (text-to-speech), and voice changer.
The easy-to-use interface supports sample rates from 6 to 192kHz, stereo or mono, 8, 16, 24, or 32 bits.
Wavosaur (Windows)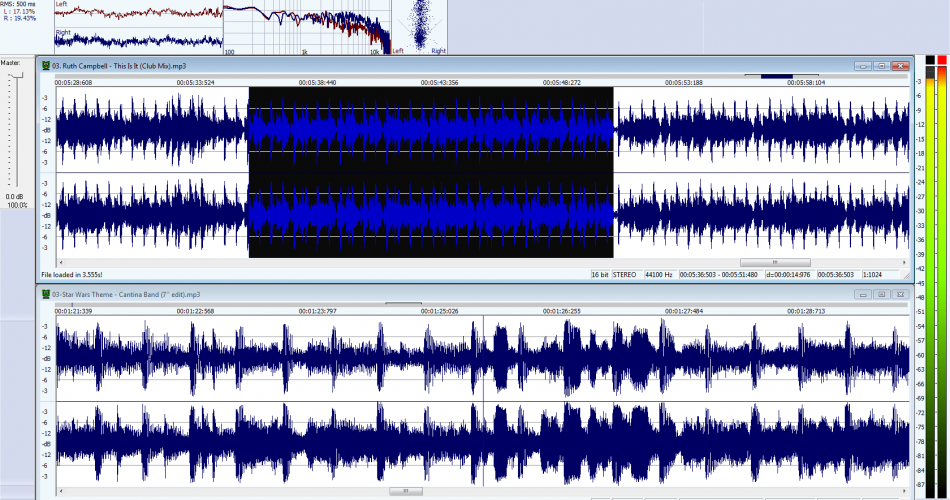 Wavosaur is another free audio editor tool that helps you edit, process, and record sound.
It has standard features like audio editing tools (cut, copy, paste, etc.), producing music loop, recording, analyzing, and batch converting functionality.
It works only on Windows operating system. Wavosaur has advanced features like bit-depth convert, vocal removal, silence remover, resample, and pitch shift.
Further, you will also find other features like crossfade loop, auto-trim, interpolate, auto-detect region.
You can use batch processing functionality and export files into multiple formats.
Conclusion
You now have a list of the best free audio editing software program that you can explore and create audio files.
Audacity and GarageBand is the best choice for those looking for free audio editing features. Audacity works on all operating systems, whereas GarageBand supports only macOS.