The Lifestyle Pro Child Theme by StudioPress is a great Genesis theme for a business website as well as a magazine style blog. With a totally widgetized home page, the choices you have for pulling in, and displaying content is really cool.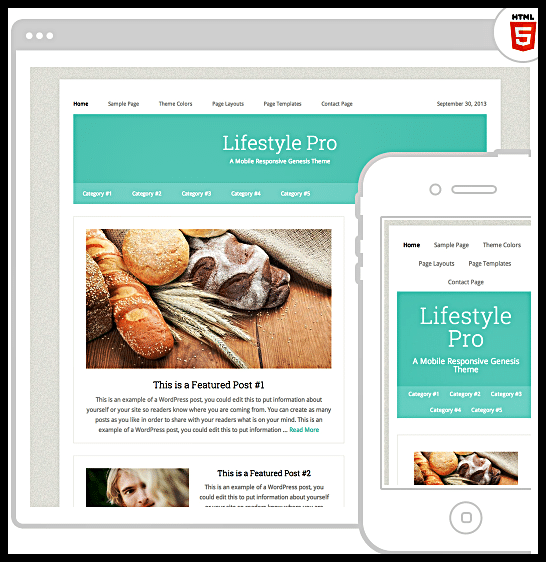 StudioPress Lifestyle Pro Theme would be ideal for websites or blog about health and fitness, home and lifestyle, food and cooking, and design and fashion or simply a personal website to share your life.
StudioPress is well known in the industry for building WordPress Themes powered by Genesis Framework. It's allows users to have the security, power and versatility of WordPress sites along with the optimization, responsiveness, and unlimited support of Genesis.
Why to have a WordPress Lifestyle Pro Theme for Your Wonderful Website?
Beautiful and Clean Design:
Genesis Lifestyle Pro Theme is an array of smart layout, clean lines and design, simple navigation and mobile responsiveness that offers websites or blogs visually appealing. Lifestyle theme will value your point and express yourself with crisp images, article, video and everything that comes in between.
Auto Roll Technology:
WordPress Lifestyle Pro theme includes the latest in Article "auto roll" technology. It will automatically rolls the latest article or post of each category onto the front page of your website keeping it SEO friendly and fresh every time .
Flexible and Search Engine Optimized:
The Genesis Lifestyle theme is highly optimized, flexible and secure WordPress theme framework with convenient layout, design and SEO options. The Studiopress Lifestyle theme has clean, optimized code and design architecture to ensure your website and content is search optimized, and rank higher in the search engines.
Easily customizable:
You can easily manage and customize the WordPress Lifestyle theme features such as mix-and-match layout options for individual pages or posts, custom widgets, comprehensive theme options panel, automatic framework updates and more.
Unlimited Support and Updates:
You can have unlimited everything such as unlimited support, updates and domains. Genesis theme follows all WordPress security best practice and is audited by the WordPress Lead Developer to ensure it has the best security possible.
Multiple Widget areas:
Genesis Lifestyle Pro child theme supports ten widget areas
   

Header Right

    Primary Sidebar
    Secondary Sidebar
    Home Top
    Home Middle
    Home Bottom Left
    Home Bottom Right
    Three Footer columns
The home page is fully widgetized, and can be composed of:
    Home Top
    Home Middle
    Home

Bottom Left

and Right
   

widgetized

Footer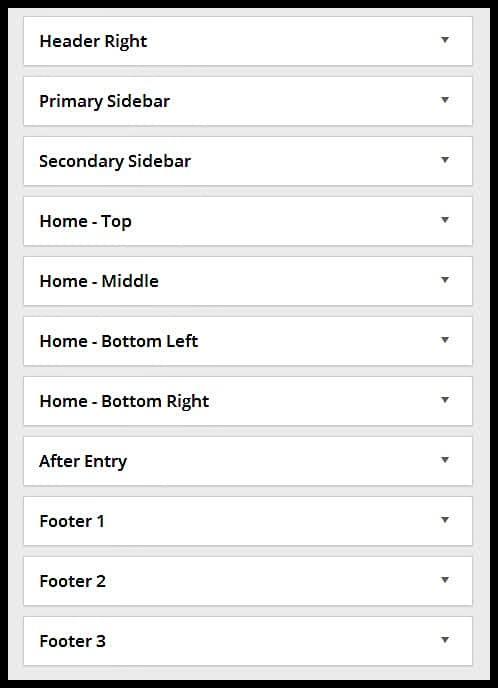 Impressive Features:
The StudioPress Lifestyle Pro Theme includes wonderful features:
6 color styles: Lifestyle Pro WordPress Theme has 6 different looking color schemes such as Blue, Green, Mustard, Purple, Red and Teal
6 layout options: Lifestyle pro theme is bundled with 4 custom page templates like Landing page, Archive, column and blog page template.
Mobile Responsive: Lifestyle theme is totally responsive design and compatible with all types of devices such as mobile, tablet, desktop etc.
Import / Export Settings: Genesis Lifestyle Pro Theme, and it's SEO settings are completely portable. So you can back up, restore, and transfer settings from one install to another
User Control System: Genesis Lifestyle theme allows admin to turn on/off theme settings, layouts and SEO option available for users on a per user basis
Author Box: You can turn on or off author box on the page and post.
Custom Hooks (40+):  a hook is a piece of code written into the theme that allows you to attach additional content to the theme itself
HTML5 markup: It uses an HTML5 markup, so that it can handle better graphics, display media content for better page structure and form handling.
Custom background and header:  It supports custom headers and background that give flexibility to customize your theme for a more impressive look.
Custom Menu: WordPress Lifestyle Pro Theme support 3 menus
Primary navigation menu
Secondary navigation menu
Custom menu to the header right area
Threaded comments: The Lifestyle Pro theme support threaded comments that make your conversation more worth full.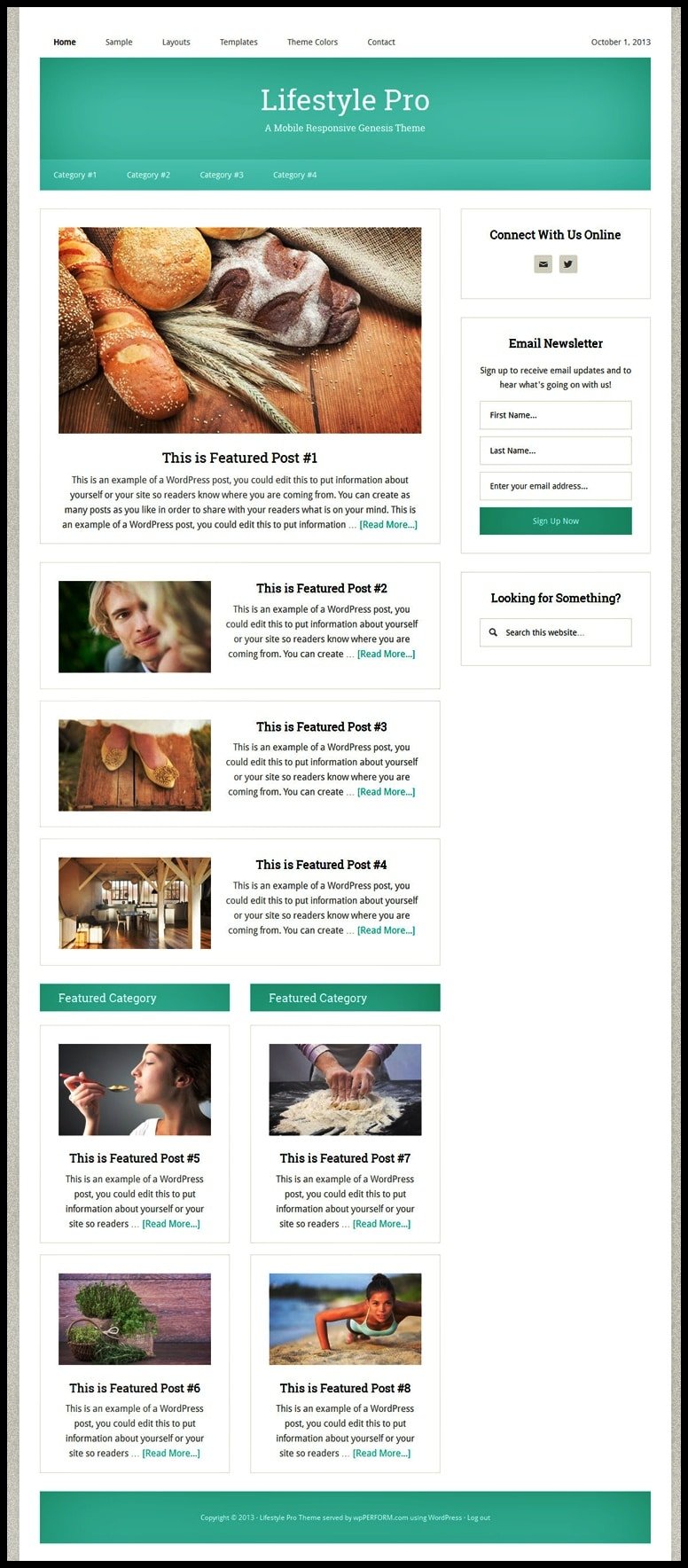 Enhance Your Lifestyle Pro Theme Functionality with Genesis plugin:
Here is the list of Genesis plugins for StudioPress Lifestyle Pro Theme:
Gravity Forms
Genesis Featured Widget Amplified

Pinterest

Pin It Button for Images
Genesis Latest Tweet
Genesis e News Extended
Simple Social Icons
You can find the complete list by clicking here.
Other Lifestyle Pro Theme Resources
My Studiopress Guide (Beginner's Guide, Theme Settings, Code Snippets, and Forum) for Lifestyle Pro Theme
How to get StudioPress Lifestyle Pro Theme for WordPress blog?
Lifestyle Pro Theme StudioPress work on Genesis Framework. Get StudioPress Genesis Framework here.
1. Existing Customer: If you are already a customer then you can directly buy by logging into your account.

2. New to Genesis Framework: You have to buy both Genesis Framework as well as child theme. Combinedly you can get it in reduced price

3. Fan of Studiopress: Get all StudioPress Pro Plus Theme Package in an unbelievable price. The whole package includes Genesis Framework too.

With a purchase of StudioPress, you will get lifetime updates and support.
Online publishing with style has never been so easy than with the bright, professional StudioPress Lifestyle theme and the amazing flexibility of the Lifestyle Pro Theme clearly select as the winner upon other WordPress Lifestyle Theme.