You tenderly care for your website's content, doing everything you can to make it extremely original, interesting and up-to-date.
However, there are also lots of people on the web who are not as honest as you are. They're trying to build their businesses in a variety of unfair ways.
They're constantly inventing new techniques to get what they want, not caring if it harms anybody else or not.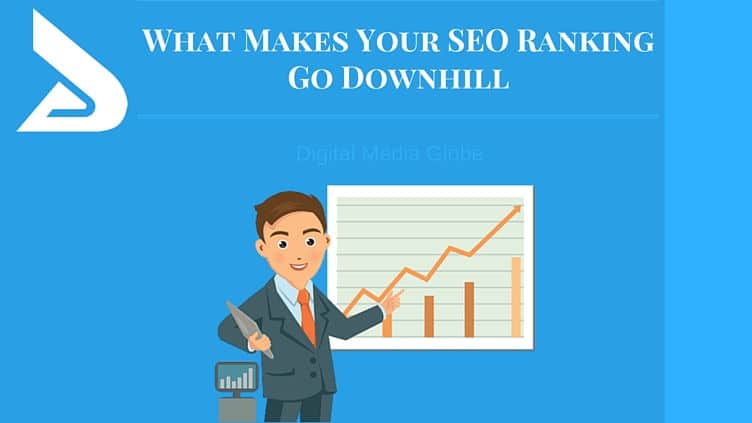 If you're engaged in blogging, online business or  the like, then you know how important SEO is. And of course you also know that some people resort to so called "black hat" SEO. But what does that really mean?
There are two types of SEO – the white hat kind and the black hat kind. The first type includes honest strategies for web text optimization.
To be precise, it's content of high quality, relevant keywords, titles and meta data, inbound links, interlinking and so on. Regarding black hat SEO, it violates search engine guidelines and involves numerous tactics.
It's rather difficult for honest people to keep their websites high in SEO ranking thanks to the dishonest SEO practices of black hatters. Moreover, black hat SEO "specialists" are always inventing new ways to cheat.
What Damages Your SEO Ranking?
The result of black hat SEO is disappointing – it's your website whose SEO ranking gets lower because of it. Now let's see what exactly hinders websites with high quality content.
Paid links
Lots of those people who resort to black hat SEO buy and sell links because it's a fast and easy way to increase SEO rankings. Paid links can also be called sponsored links.
These tactics considerably affect search engine ranking and give higher positions to the website. What's more, black hat SEO builds link pyramids – these are systems of connected links.
Promotional comments
These spam comments provide readers with information that is promotional and give links to a product or service that is advertised. Black hat SEO specialists don't even bother to post promotional comments manually – instead they use auto-posting programs.
If websites have open comment fields, there's a high chance a bunch of promotional comments will appear soon. It's better to manually filter the comments or else your website is going to be soiled with this trash, which will only damage your SEO ranking and reputation on the web.
Stolen content
One more dishonest tactic is using somebody else's content and claiming it to be your own. If search engines notice the content is not unique, those websites with duplicate content are moved lower in the search list.
There's one more dirty trick used in terms of black hat SEO: Special software is used to rephrase source text to make it seem original.
The way out is to use a plagiarism detector such as Unplag. This kind of software spots exact text coincidences and reports the source. Conducting such an investigation lets you monitor whether your blog or website content has been stolen.
Cloaking
Cloaking is a black hat SEO technique that some websites use to show definite pages to a search engine so it will index them, but displays other pages to the unsuspecting Internet user.
The aim of cloaking is to establish a high position in the search engine rankings thanks to a range of keywords inserted in the text body of those pages that are shown to search engines.
Keywords stuffing
Since we've just mentioned keywords, it makes sense to dwell on the topic. More keywords mean more visibility on the web. In fact, this tactic was rather popular a few years ago, but it wasn't very effective.
The advantage of stuffing keywords into the text is that it helped to keep a website near the top of SEO ranking. The disadvantage is that it only lasts for a short period of time, and soon a search engine will rank the website much lower. Additionally, those texts densely stuffed with keywords aren't readable or user-friendly.
Doorway pages
This type of page has different names – bridge page, jump page, entry page, and so on. Generally speaking, these web pages are used as part of the black hat SEO technique, and they are created in order to attract search engines. How do they succeed? These pages contain a great deal of keywords, and consequently a search engine notices them.
These are the most popular black hat SEO tactics. Unfortunately, these practices develop at a very fast pace, which means these tricks are soon going to disappear and be replaced with new ones.
But the black hatters have a tough time of it because search engine developers do their best to detect violators and neutralize black hat SEO activity.
You can also do your part to fight black hatters on your own by learning how to keep your content safe and sound.
For example, you can make website owners delete stolen content. This can be done by creating a takedown notice and reporting the webhosting company through the Digital Millennium Copyright Act (DMCA). Your take down notice should contain the following information:
A physical or electronic signature of a person authorized to act on behalf of the owner of an exclusive right that is allegedly infringed.

Identification of the copyrighted work claimed to have been infringed.

Identification of the material that is claimed to be infringing and information reasonably sufficient to permit the service provider to locate the material.

Information reasonably sufficient to permit the service provider to contact the complaining party (address, telephone number, email).

A statement that the complaining party has a good faith belief that use of the material in the manner complained of is not authorized by the copyright owner, its agent, or the law.

A statement that the information in the notification is accurate, and under penalty of perjury, that the complaining party is authorized to act on behalf of the owner of an exclusive right that is allegedly infringed.
By working together, we can fight the black hatters and make the Internet a better place for everyone. Ultimately all these discussed black hat SEO methods are short lived and won't benefit in the long run but you always need to keep a check on them if you want to run a successful blog. 
About Author:

In hope for a successful professional career, Rose Scott writes day and nights. She finds her inspiration in pep talks with smart people. If you are interested in developing writing skills, follow her on Twitter: @roserose_sc