FTC disclaimer: This post contains affiliate links and I will be compensated if you make a purchase after clicking on my link.
You don't want that people should see your friend list when they look at your Facebook account. May be the Facebook friend list are always privacy concern for the individual. They don't want other should see or even want to hide it from everyone.
But, by default friend list are always visible to others. Due to repetitive feedback, Facebook has removed the "view friends" link from search results, making your Facebook friend list less visible to others. Still, culprit is everywhere, they can still find the way to view your Facebook friend list.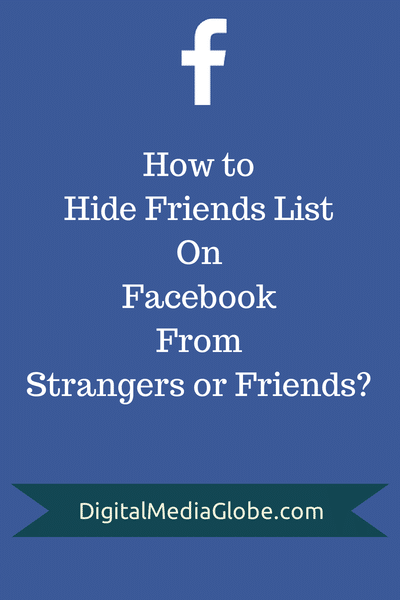 When you will search, you will find 100 different answers but they all refer to old Facebook versions. Here I came up with a new Facebook version and below step by step process answer your all question.
So, how to hide friends list on Facebook?
1. Simply click on your name next to the Home button on top menu or you can click on your name from the left column


2. After that click on Friends tab from your profile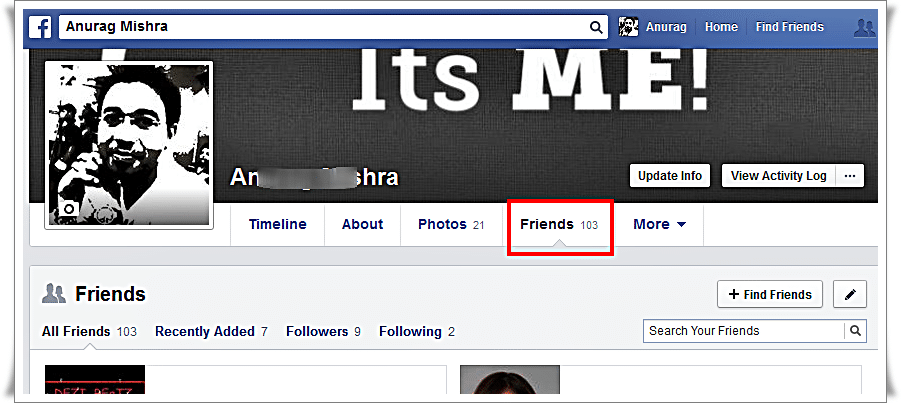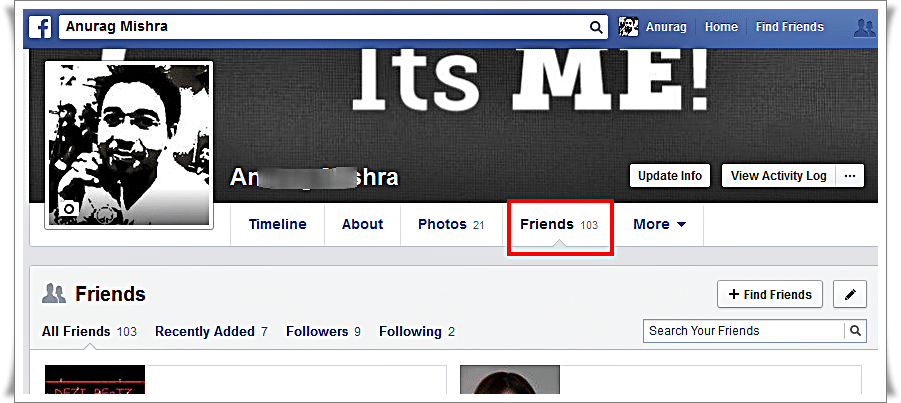 3. Click on the pencil icon beside find friends on top right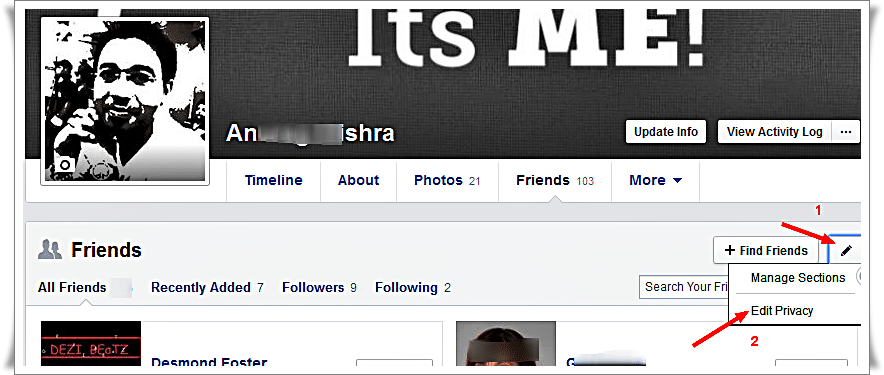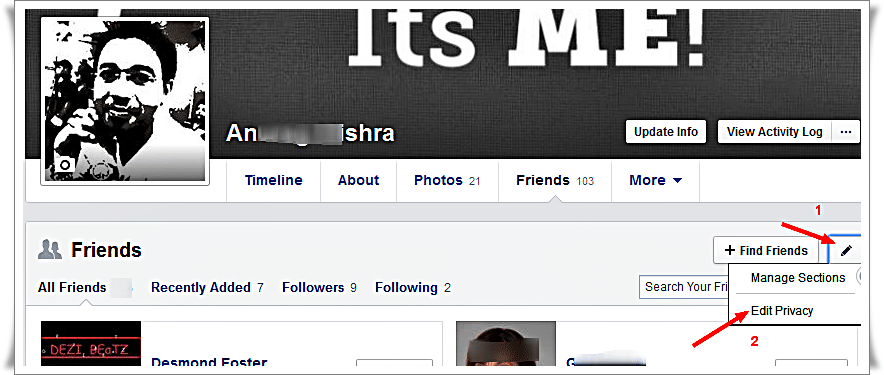 4. Under drop down menu, select  Edit Privacy. A window will pop up, click on drop down menu beside friend list and select
a) Only me – If you don't want your list be visible to anyone or want to hide your Facebook friend list from everyone
b) Friends – If you want to show your friend list only to your friends
c) Custom – If you want to show your Facebook friend list only to selected friends.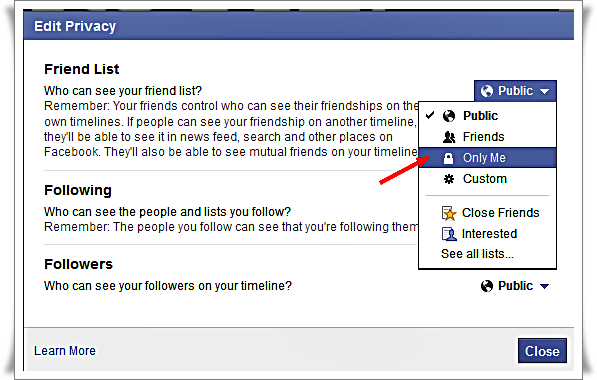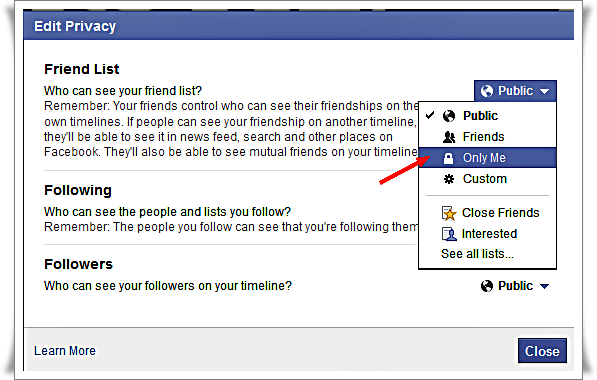 Now the choice is yours whether you want to hide it from everyone or from selected friends. But my suggestion is to keep Only Me for better privacy setting. I usually keep it Only Me because I feel privacy is most important and it should be up to me only.
5. Once done, click the close button to save the changes
Now the Facebook friend list is visible to others as per your customization. But, mutual friend is still visible to others.
Please let me know if you have any confusion or doubt. Drop a comment below for any clarification.