Twitter posted on its official blog, a user guide how to choose Hashtags on Twitter and why Hashtag on Twitter, which became also popular on Facebook now a days. The post published by Gordon Macmillan, editorial manager of Twitter, brings a step by step approach for applying hashtags. The publication accompanies an easy infographic "to know if you're doing it right."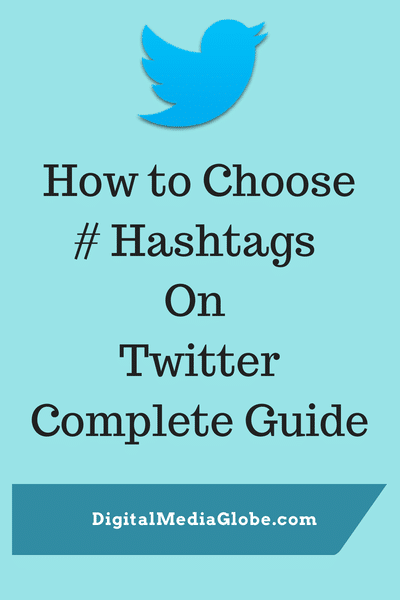 So, what Gordon says about hashtags on Twitter
Gordon says that purpose of Hashtags on Twitter is very clear to online marketers. Now hashtags have become a powerful weapon for online marketing campaigns, and a more focused application of this feature may bring better results in the network. In the infographic it also stated about how a campaign can not work or does not reach its full potential outcome if a hashtag is poorly planned.
It begins with the basics: asking why you're using a hashtags and what is the meaning of Hashtag on Twitter, with a reminder that good hashtags should be memorable and approachable, so that your customers will easily recall them. One way to make sure it is memorable is through media integration. The hashtags are tightly integrated with other marketing activity such as Search Engine advertising, TV advertising, press ads and direct mail material or online email marketing.
Is it better to create a new Hashtags or continue with popular hashtags on Twitter?
The infographic of Twitter hashtag gives us a recipe for how to stand out in the network. Obviously there is no automatic process and each action must be considered for a successful campaign. Gordon responds to a question which being asked frequently in a social network: is it better to create a hashtag to promote something or use a word that is already highlighted or most popular hashtags on Twitter network? And the answer is: it depends.
If people are already using the hashtags on Twitter, establishing dialogues, part of the work is already done, but your brand needs to add value to join the conversation. If you want to promote has nothing to do with it, might be a good idea to create a new word. Check out the infographic for more information and step by step approach for best marketing campaign using Hashtag on Twitter.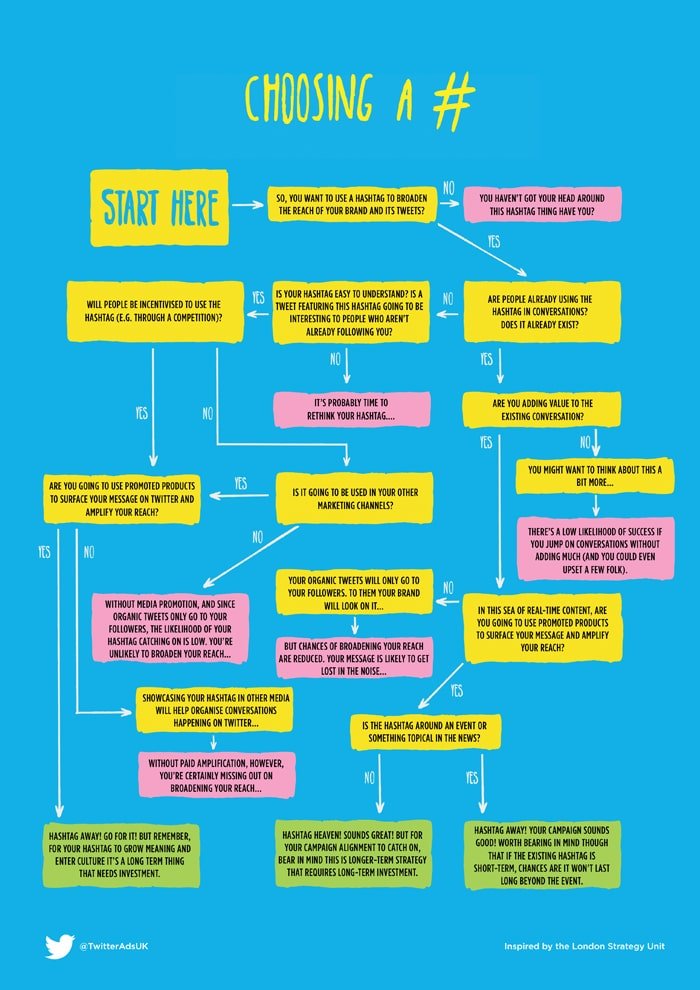 Source: Twitter Blog