FTC disclaimer: This post contains affiliate links and I will be compensated if you make a purchase after clicking on my link.
Zamzar is the most used free online file conversion tool that offers a one-stop solution to all your file conversion needs.
Moreover, Zamzar is fast, accurate and many conversion options are available. It will be most helpful if you have a small media company and need daily file conversion.
Why choose the Zamzar tool?
Zamzar is very convenient because you don't have to download any software
It provides free support to all users.
Support more than 1200 file format
Provide good speed to the free version.
How to convert files using Zamzar?
You can easily convert any file format to another file format by visiting zamzar.com.
Next, you need to click on "Add files," or you can drag or drop files from your computer. You can also add files through the link, and the file size should not be more than 50 MB.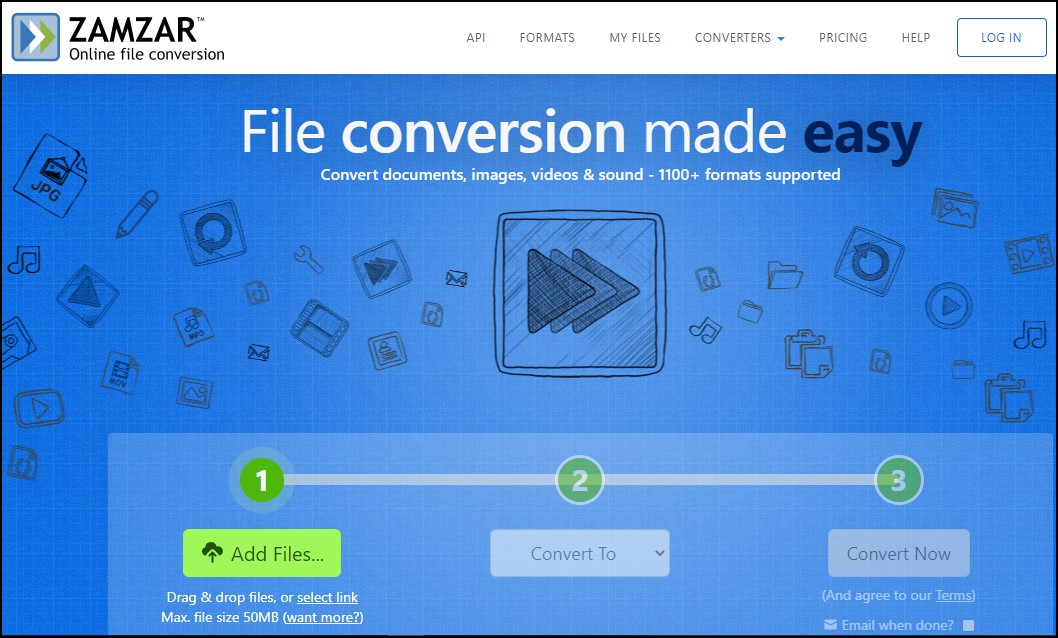 After uploading the file, click on "Convert to" to display a list of options. You can select the file format in which you want to convert.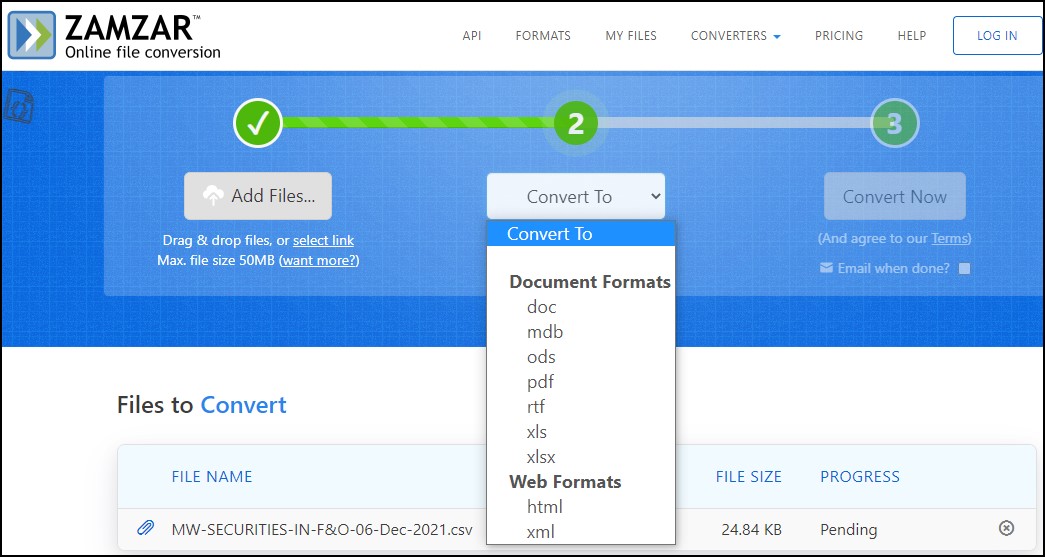 Next, click on "Convert Now" to start the process.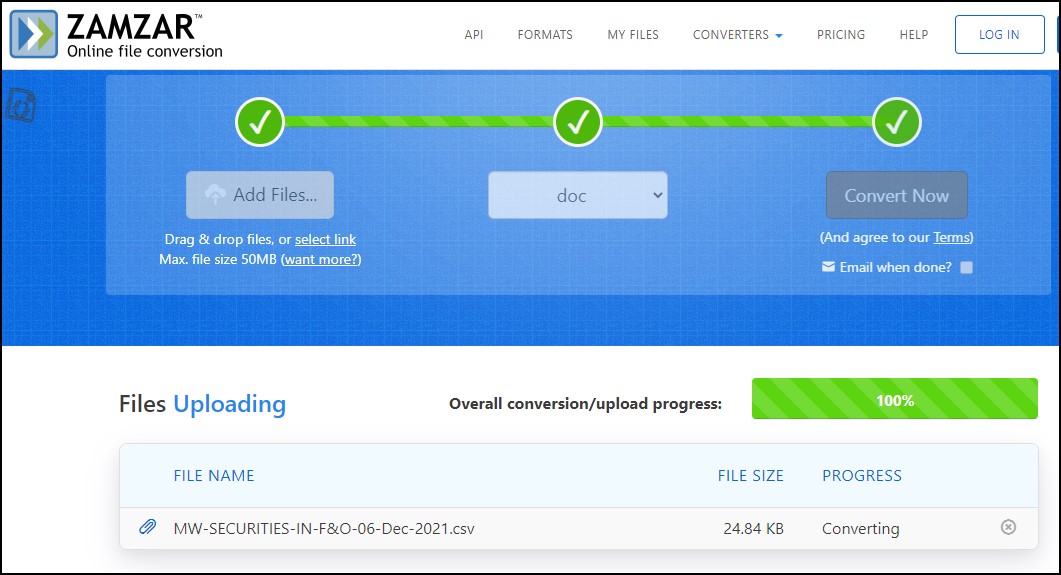 Once the conversion is completed, click "download" to download the processed file.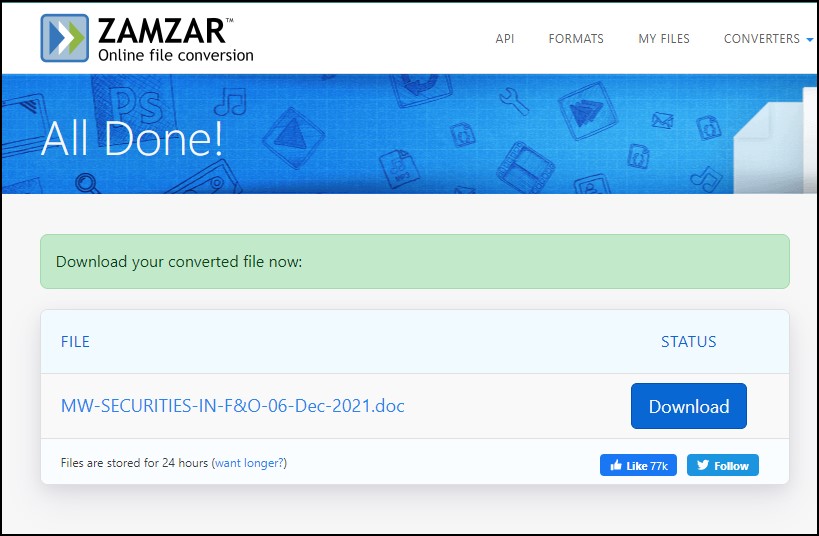 The advantage of using Zamzar
Conversion through email
The free version of Zamzar can convert files through email. You need to send an email, and the system will process the conversion.
After conversion, it will send you a link to download the file. Moreover, the email would be different for a different format. For instance, if you want to convert the file into PDF format, the email will be [email protected].
Also, if you want to convert files into multiple formats, you need to include various email addresses for a different format.
Automatically delete files
If you are a free user, the file uploaded or converted will automatically get deleted after 24 hours.
Zamzar is safe and secure.
Zamzar ensures that your data is safe and secure. It uses 128 bit SSL to encrypt data between your computer to the server of Zamzar.
It has multiple authentication mechanisms and state-of-the-art electronic surveillance that secure data centers and access control.
Zamzar desktop app is available.
Along with the online app, they also provide a desktop app for Windows and Mac. You can install the desktop app and convert files anytime.
The desktop app supports 25 files conversion for free, and the file size should be less than 50 MB.
The disadvantage of using Zamzar
Limited file conversion
The Zamzar free account can upload and convert only two files in a day, and also the file size should be more than 50 MB.
If your requirement is more than that, you need to look for the paid version of Zamzar.
Limited speed
The free version of Zamzar will have limited speed. If you have a large file, it will take time to convert. Sometimes, it may take up to 10 minutes, depending upon server speed and resource availability.