FTC disclaimer: This post contains affiliate links and I will be compensated if you make a purchase after clicking on my link.
Online-Convert is a free online file editing and conversion software. You don't need to install and update any software, and you only need a web browser.
You can upload files and process them at once through a web browser.
Online-Convert offers many tools that let you edit files, merge, split, cut, and compress files online.
Additionally, you can take a screenshot, encrypt the files and even compress files lossless and lossy.
Also, Online-Convert software API provides the functionality, tools and assist in conversion.
Why choose Convert-Online online tool?
Having multiple tools in one place
Convert-Online provides free services like simple online file conversion, intuitive file editing, and quality-focused file compression. Also, they have a PDF editor that allows editing PDF files online.
Updated and tested automatically
The tools on Online-Convert are updated and tested automatically and regularly. The whole process occurs several times a day and ensures that every feature works correctly.
Data privacy and compatibility
The uploaded file in Online-Convert is deleted automatically after the conversion process. Also, the website screen can adapt to any size.
How to convert files using Online-Convert?
Online-Convert is a fast and easy way to convert files online from one format to another.
For this, you need to visit Online-Convert.com and then look for the type of converter you need to convert files online.
The list of convertors available with Online-Convert are
Audio Converter
Document Converter
Software Converter
Webservice Converter
Video Converter
Ebook Converter
Device Converter
Image Converter
Archive Converter
You need to select the preferred converter and then choose the target. Here, we have chosen Document Converter, and the target is DOC.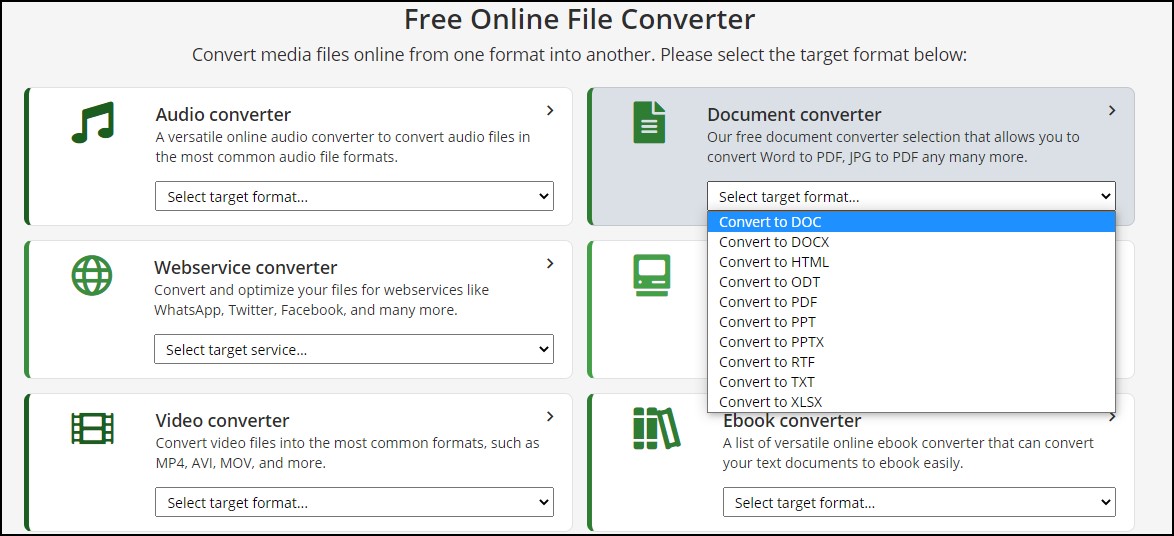 Further, it will redirect you to another page to upload files.
Moreover, from the side notes, you will find that all files are supported to convert to that format (e.g., DOC).
Uploading files to Online-Convert
You can upload files to Online-Convert in multiple ways.
You can choose files from your desktop, drag and drop files from your desktop, enter URL and choose cloud storage like Dropbox and Google Drive.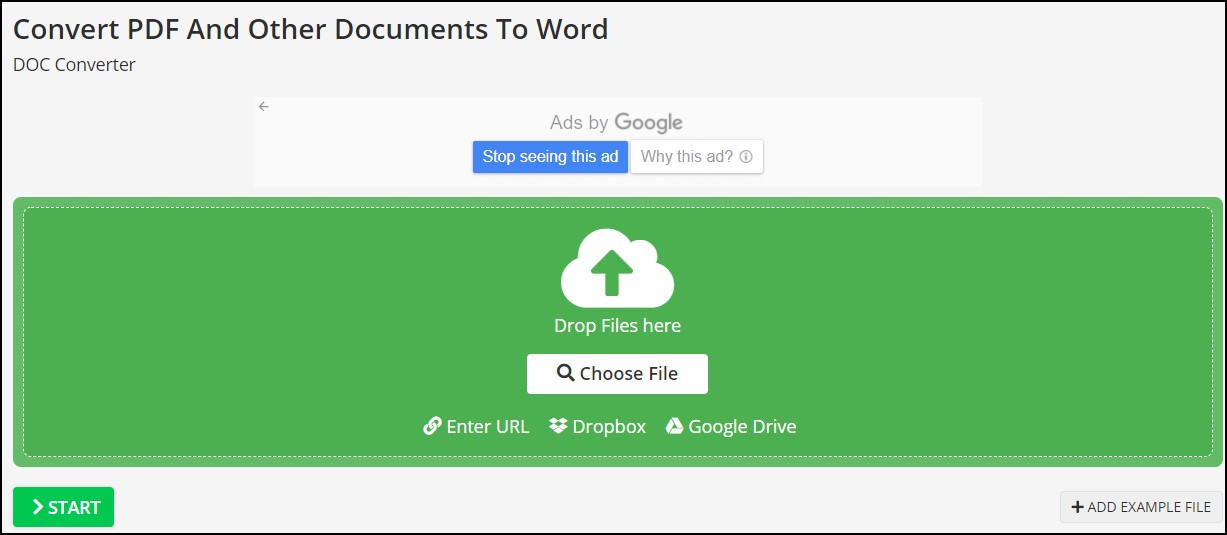 Conversion Process
The conversion process can take place in two ways.
If you have chosen "convert (scanned pages will be images)," it will directly convert the uploaded files to the target files.
And, if you have chosen "convert with OCR," it will first convert the scanned pages to text, which you can edit later on, and then it will convert to the target file.
They have the option to choose the OCR method and language of your file.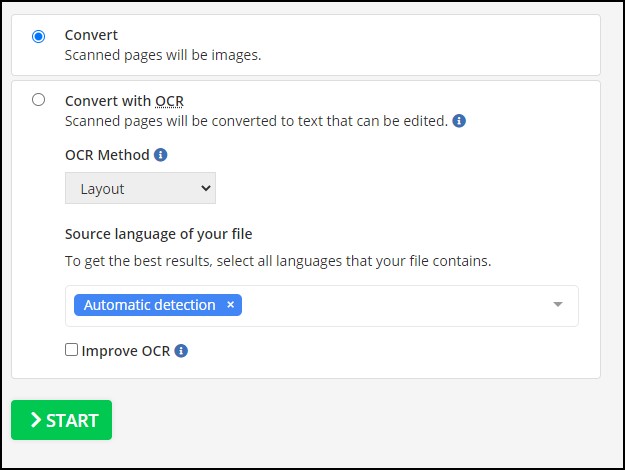 Moreover, the conversion process and option would be different for different conversion types.
Lastly, you can start the process and download the converted file when completed.
The disadvantage of using Online-Convert
The free version of Online-Convert has some disadvantages.
Restricted file size
You can signup to Online-Convert and convert a total file size of 100MB per conversion.
Limitation of maximum conversion
You can do 20 conversions per day, and per conversion can have only five files.
Limitation in speed
The free version of Online-Convert has only limited conversion speed. At the same time, the paid version provides you with high-priority conversion speed.
Contain Ads
The free version contains ads that sometimes irritate when processing your conversion. The paid version has ad-free pages and provides you with a money-back guarantee.
Is Online-Convert safe to use?
The online-Convert privacy policy stated that they do not keep copies of your file. Further, the uploaded file will be deleted automatically after 24 hours or after ten downloads.
Moreover, the user can delete files after the conversion. Also, they do not monitor your files without your permission.
In addition to that, the source and download file ownership are with you only. The download file link is a random, unique, and non-guessable URL.