FTC disclaimer: This post contains affiliate links and I will be compensated if you make a purchase after clicking on my link.
You would be looking for the best free flowchart software that should be simple and easy to use and help manage and organize workflows and ideas.
With flowchart software, you can unleash and explore business creativity and brainstorming. It helps in analyzing and planning reports to track the overall progress and direction of your company.
Most business operations, project activity, and planning are depicted and represented through a flowchart to keep track of teamwork.
Further, the flowcharts help in managing, documenting, and analyzing a process in various fields.
The flowchart basically represents a diagram, workflow, algorithm, or process. It can be document flowcharts, data flowcharts, system flowcharts, workflow flowcharts, influence flowcharts, and much more.
Moreover, flowchart software or app can be used to train employees, identify problems and opportunities.
Best free flowchart software
Lucidchart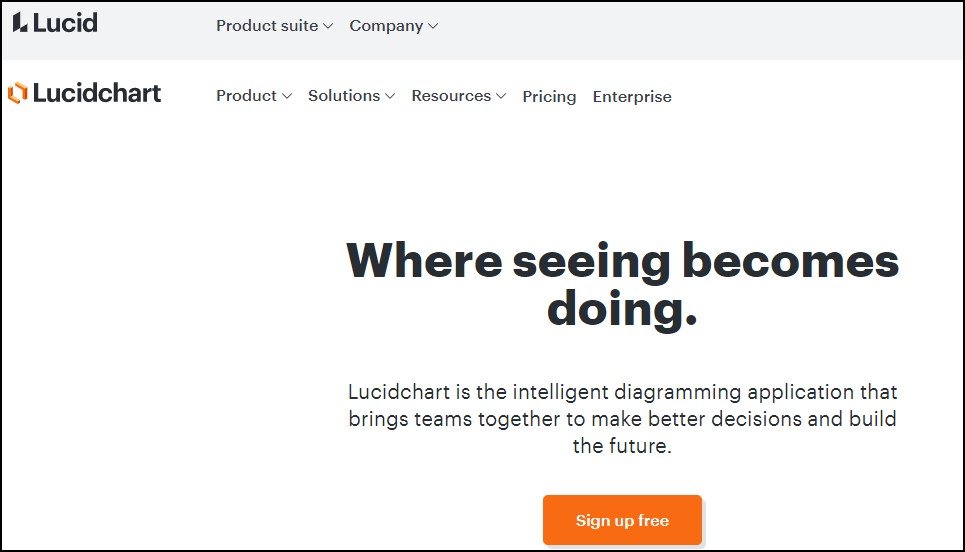 Lucidchart is one of the best free flowchart software that brings teams to the same platform for better decision-making.
It helps you visualize team progress, complex ideas, and organizational structure.
Further, it accelerates collaboration and improves communication by bringing and aligning everyone on the same page with common visual language.
Lucidchart helps businesses for better planning and implementation of ideas.
The downside is that the free version has limited access and feature. It is supported by an operating system like Windows, Mac, and Linux.
Cacoo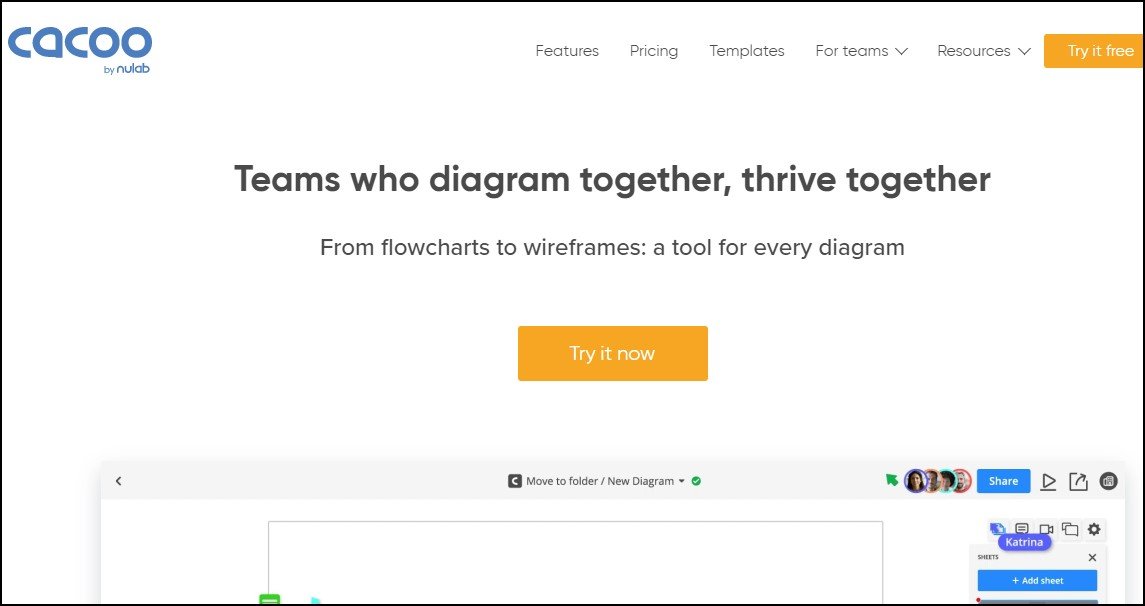 Cacoo is the most popular free flowchart software that is packed with powerful features.
You can use Cacoo by collaborating with your team virtually across the world and can work together simultaneously.
Virtually, you can edit the flowchart diagram together at the same time and track changes. Also, you can discuss, chat, comment, and do video chat.
Cacoo enhances creativity in visual workflow, facilitates you to do brainstorming, planning, and gathering feedback.
Other than flowcharts, they provide you with intuitive templates that help create a presentation, database diagrams, network diagrams, project timelines, and wireframes.
The advantage of using Cacoo is that they have given more importance to collaboration and teamwork. It also has the advantage of adding your favorite apps quickly and seamlessly.
Further, you can place your flowcharts anywhere using the easily shareable link and an embedded link.
The disadvantage is that the free version is limited to six diagrams with a restricted sharing option.
For teachers and students, they have a separate plan with some discounts. Before going to their paid plan, you can try their free trial.
Creately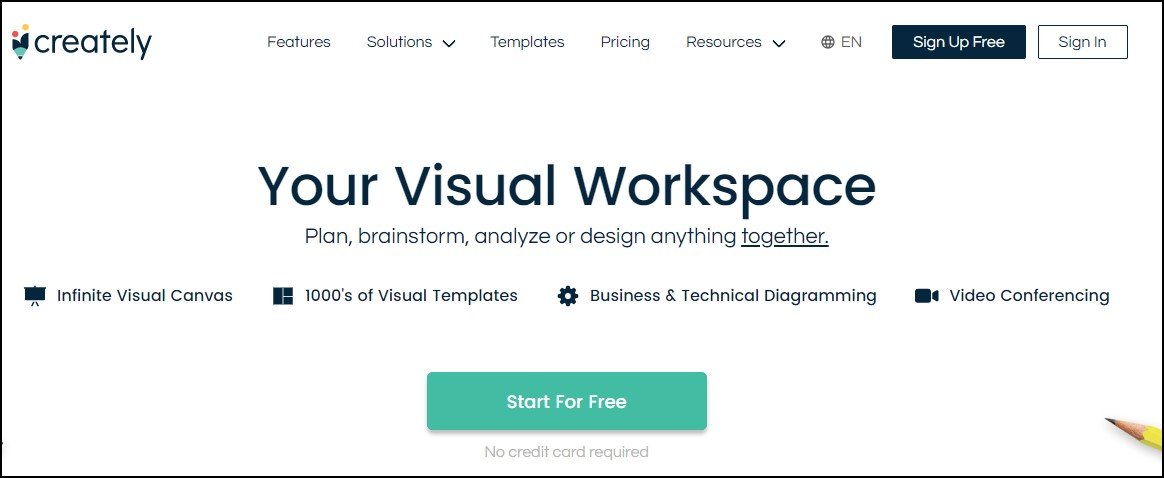 Creately is another best free flowchart software that can be used in various diagrams other than flowcharts.
You can draw concept maps, infographics, process flowcharts, and create Gantt charts and organizational flow charts.
Creately helps you think and plan visually, develop strategies and do brainstorming, design system and flow, and finally, collaborate remotely.
Further, it is built up to do any kind of workflow and helps integrate popular apps.
The downside is that the free version is limited to 3 documents and one folder. Moreover, you will have limited access to shapes, storage, and import/export facility.
Also, the collaboration has limited access. You can start free and upgrade to paid version for unlimited access.
Diagrams.net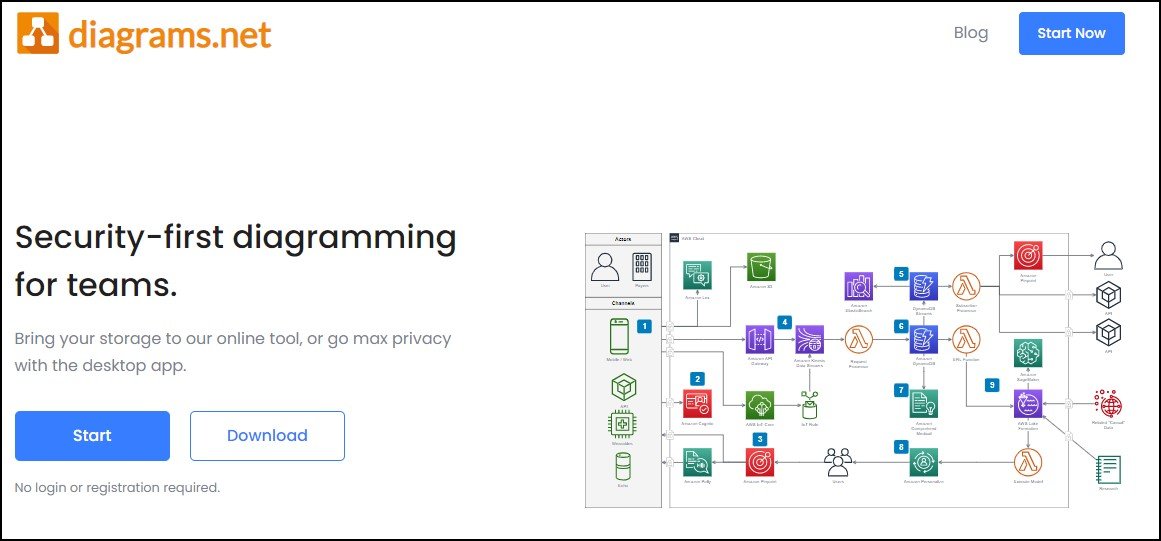 Diagrams.net is one of the best free and open source flowchart software. It is previously known as draw.io.
You can use Diagrams.net to make flowcharts, network diagrams and to create UML (Unified Modeling Language), BPMN (Business Process Model and Notation), and much more.
Also, if you have created diagrams or flowcharts with other tools, you can easily migrate them to this tool using their 1-Click batch migration function.
Additionally, the embedded diagram in confluence can be searched using a built-in search engine.
Further, they integrate with Google Workplace, Google Drive, OneDrive, Sharepoint, Office 365, GitHub, Dropbox, and much more.
Miro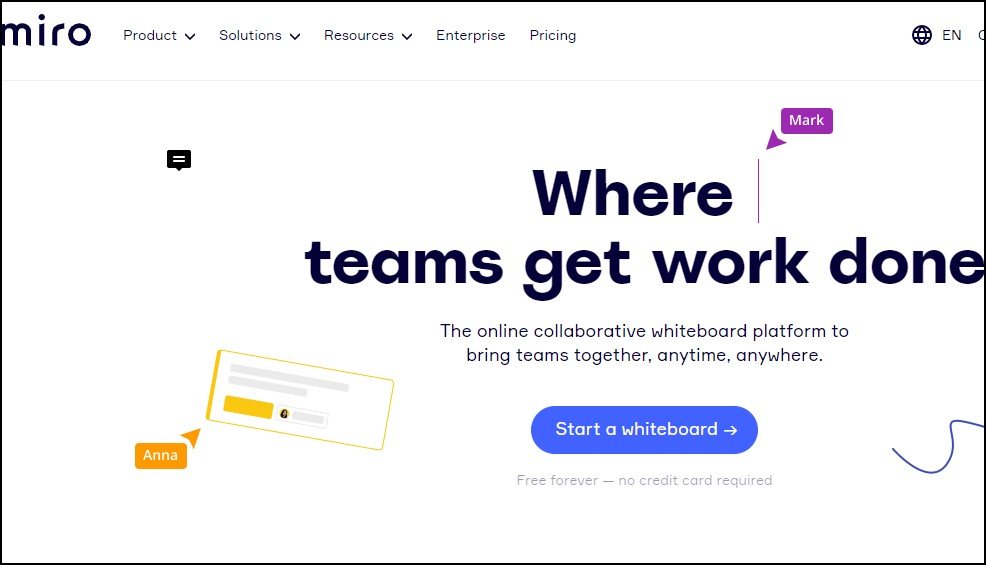 Miro unleashes your creativity with their free flowchart app, which can be used for many purposes.
It will help you to run engaging online meetings and workshops with your team. Further, a team can collaborate from anywhere to build and develop ideas.
Miro app assists in developing strategy and planning, research and design, mapping and diagramming and agile workflows.
Further, the Miro support team is dedicated to providing enterprise-grade security and advanced administration control.
Additionally, they provide integration facilities for apps like Google Suite, Slack, Sketch, JIRA, Dropbox, and Box.
The disadvantage of using the free version of Miro is that they provide you with three editable boards. Also, they give access to premade templates and core integration only.
But, you can have unlimited team members with the free version of Miro.
Conclusion
The above best free flowchart software helps represent processes, sequences, steps, plans, and activities. You only need to feed information or data required to manage projects.
If you are going through free flowchart software, look for predefined templates, a library with flowchart symbols, collaboration features, intuitive editors, and compatibility with other apps.