FTC disclaimer: This post contains affiliate links and I will be compensated if you make a purchase after clicking on my link.
Suppose you are a beginner and entering a business where animation is an excellent way to promote business products to a larger audience. In that case, freely available animation software will save you hundreds of dollars.
Free Animation software helps you create complex moving images with 2D and 3D capabilities. It helps to make business content which saves lots of time and energy.
It doesn't matter whether you are a Windows or Mac user; a wide range of free animation software like Blender and Pencil 2D support both platforms.
Moreover, some free animation programs are feature-rich used by animation-industry pros.
Additionally, the free animation software brings art to life with minimal effort and without any necessary equipment.
Let's dive into the deeper aspects of free animation programs free to download and support beginners and professionals.
Best Free Animation Software Program
Pencil2D Animation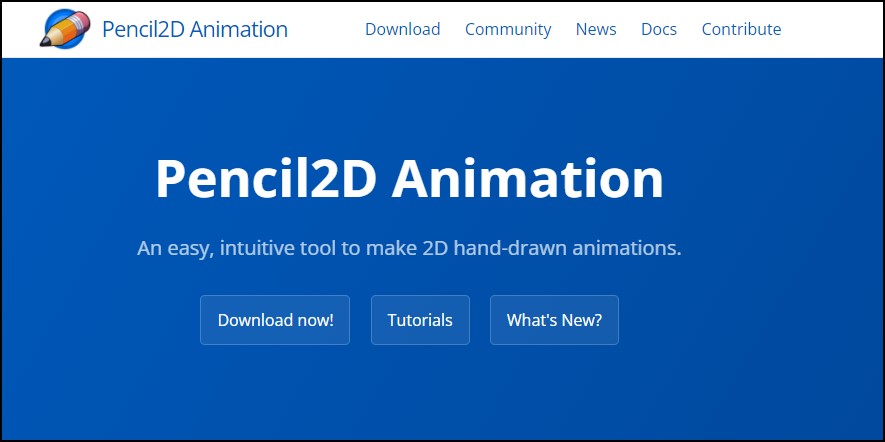 Pencil2D is a fantastic open-source and free 2D animation software. The minimal design of Pencil2D will attract you because of its lightweight and easy-to-use user interface.
It supports both raster and vector workflows that seamlessly create sketch, ink, and paint on the go.
Further, Pencil2D animation software is a cross-platform software and supports Windows, Mac, and Linux operating systems.
Pencil2D animation works excellent for those who like to create frame-by-frame animation with a feature like onion-skinning.
The user interface of Pencil2D is featured with workspace toolbars, a timeline with a simple keyframe manipulation system, pressure sensitivity, multiple export formats, and more.
The advantage of Pencil2D software is that it has an easy and intuitive tool that is perfect for beginners. Pencil2D has a built-in learning curve and freely available tutorials on their website and forums for beginners.
The disadvantage of Pencil2D is that it lacks the advanced features required for more professional animation.
Synfig Studio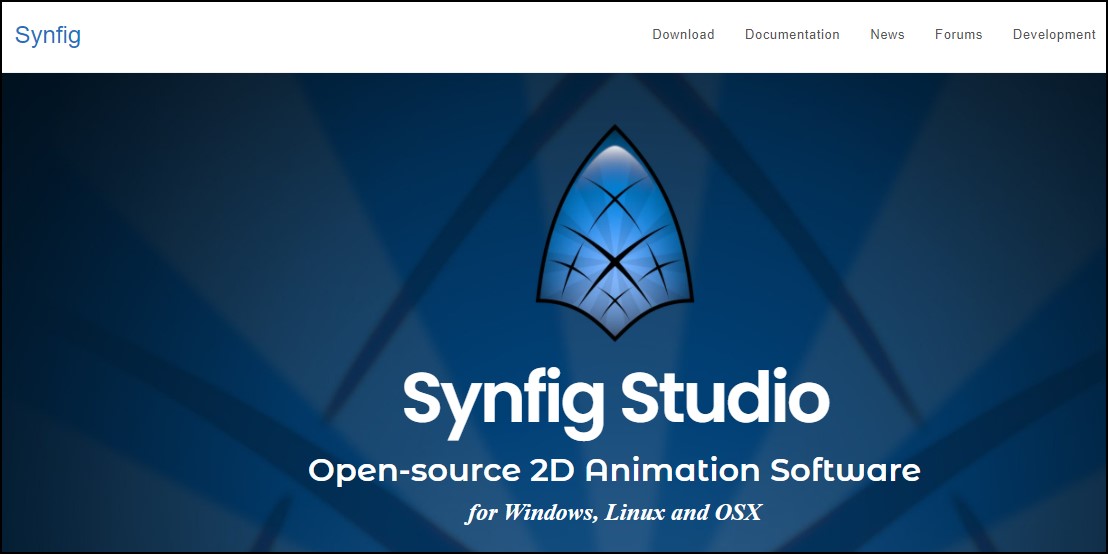 Synfig Studio is another open-source, easy-to-use, and free animation software maintained by the community member.
Moreover, Synfig Studio has an easy-to-understand user interface that supports basic workflow and allows experienced users to create quality animation.
Synfig Studio is considered one of the best free 2D animation programs with up-to-date layers, bones, and sound customization support.
The software comes with both stable and testing versions, which are helpful for users who prefer to use new features. Synfig Studio is the free alternative to Adobe Animate.
The vector tweening feature of Synfig Studio provides complete control on your vector artwork, which helps transform vector shape into another.
Synfig Studio comes with a full-feature bone system that helps to create cut-out animation using bitmap images, or you can control your vector artwork.
Additionally, you can apply the Skeleton Distortion layer for complex transformation to bitmap artwork.
Further, the advanced control feature helps you create advanced character puppets and other dynamic structures.
Synfig Studio animation software supports cross-platform operating systems like Windows, Mac OS, and Linux.
Blender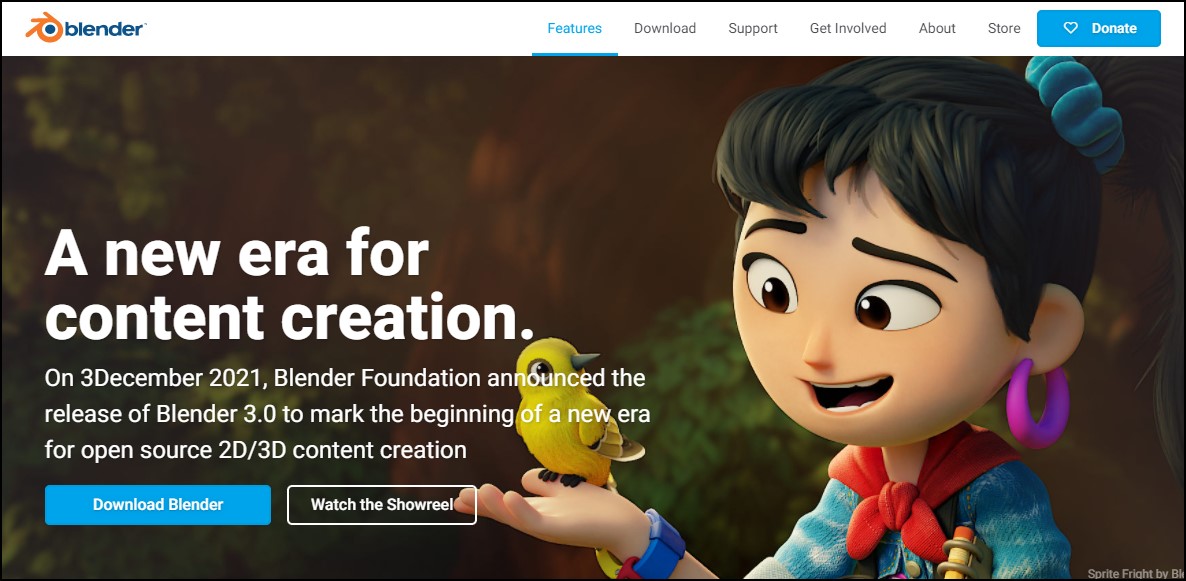 Blender is another open-source and free animation software that turns still characters into impressive animation.
Moreover, the Blender animation program offers features like non-linear animation, sound synchronization, forward and inverse kinematics for fast poses, character animation poses editor, and more.
Additionally, Blender animation software offers advanced tools like rigging tools to transform a model into a posable character, the Shape keys tool to deform objects into new shapes, and more.
You can also take advantage of Motions Paths to visualize the motion of points as paths over a series of frames.
The advantage of Blender animation software is that it is good to create 2D and 3D animation, hand-drawn motion graphics, and cut-out animation.
Blender software supports operating systems like Windows, Mac, and Linux.
Krita Animation

Krita animation software is free and easy to create hand-drawn animation. It contains various tools and features that help you dive into the painting process.
Moreover, Krita animation software focuses more on frame-by-frame raster animation and customizing your workflow.
Krita animation software workflow consists of important docker like animation timeline docker, onion skin docker, storyboard docker, animation curves docker.
Further, Krita software is supported by the open-source community. You will find a plethora of documentation, video tutorials, and downloadable resources.
Additionally, they also have scripting features that support programming languages like Python.
Krita's free animation program is supported by all Windows, Linux, and Mac platforms.
SketchBook Animation Software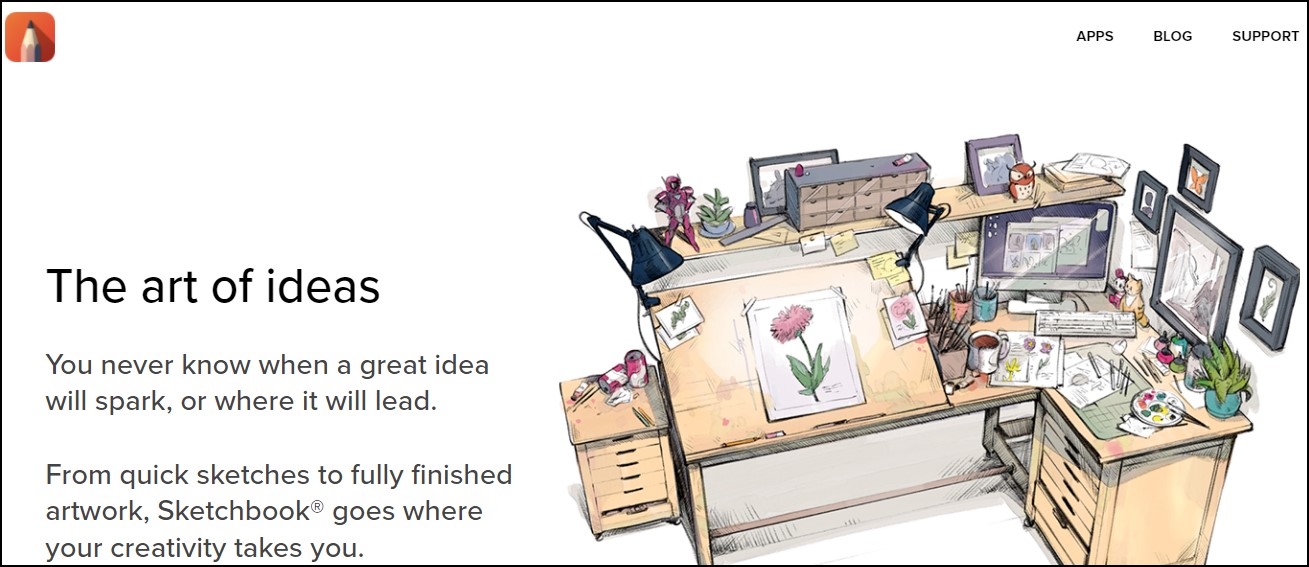 SketchBook software is another free animation software like Pencil2D and is perfect for beginners.
It has an easy-to-use interface and is feature-rich that you can expect from the professional app. SketchBook software will turn images into a presentable moving story.
Further, SketchBook animation software helps you build simple animated prototypes, engage classroom projects, enhance instructional content, and design dynamic logos and ecards.
SketchBook software helps you to create 2D animation with features like onion-skinning.
OpenToonz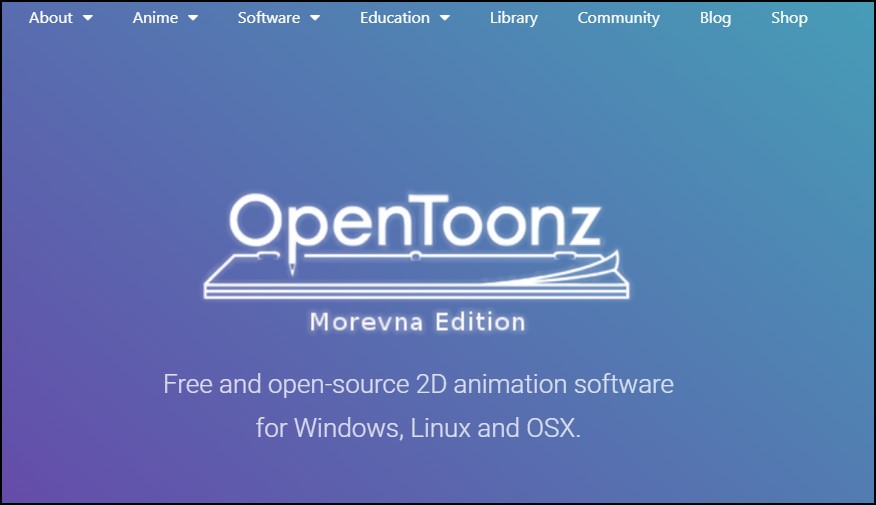 OpenToonz is an open-source, free animation software with powerful features that support beginners and experts.
Further, OpenToonz has a high customization feature, a wide range of keyboard shortcuts, impressive animation effects that support 2D animation.
OpenToonz animation software is free to download for Windows, Linux, and Mac Operating systems.
It has powerful digital drawing tools that can create artwork of any complexity.
Further, it has features like Frame-by-Frame animation, effects and compositing, motion tweening, Bones, Motion tracking, and more.
Animation paper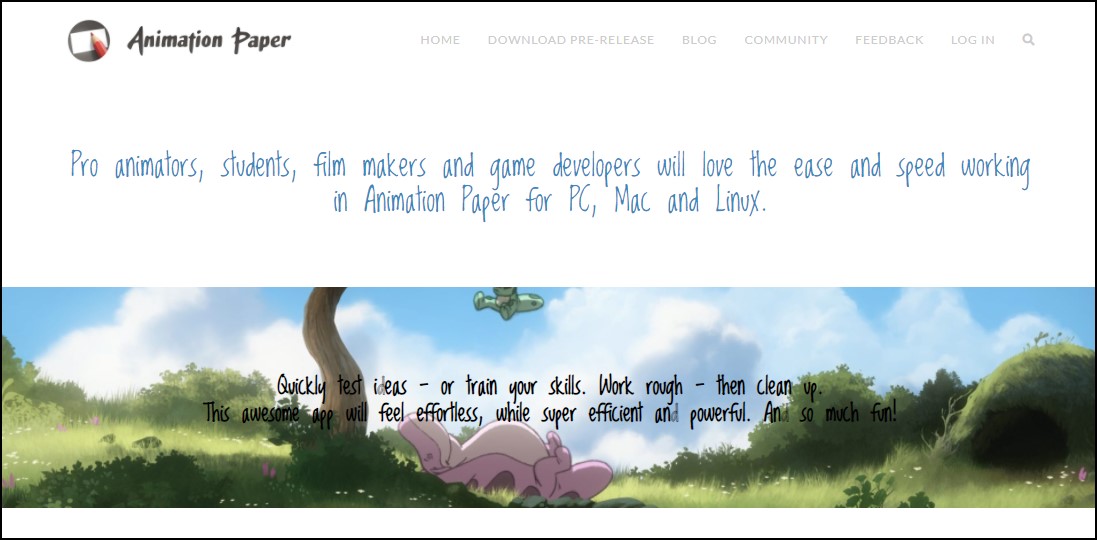 Animation paper is another intuitive and exciting free 2D animation software. It has a robust and super responsive animation production pipeline.
Further, it is an efficient, easy-to-use, uncluttered user interface. You will not find any degradation or change in resolution during transformation.
You will find features like smooth real-time rotation and zooming, Layers, Clean up, Lasso, Clean up, small to large format frames, and more.
Also, you can import video or frame-stacks for rotoscoping and have multiple export formats like MP4, MOV, or frame-stacks as png, SVG, and more.
Animation paper software is supported by an operating system like Windows, MAC, and Linux.
Clara.io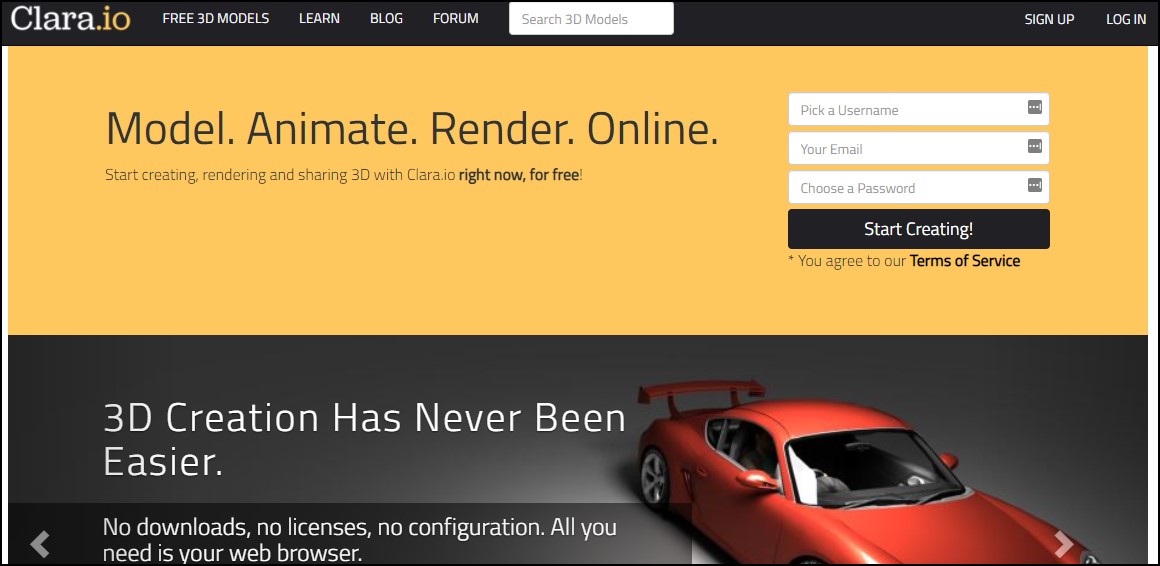 Clara.io is the cloud-based free animation and rendering software. The 3D animation creation is now easier and free with no downloads and configuration required, and no licenses are needed.
You can use Clara.io software in your web browser to create a 3D character using a complete 3D modeling toolset.
It has other powerful modeling tools like sub-object editing, subdivision surfaces, UV editing, Optimized performance, modifiers/operators, and many mesh tools.
It has a responsive user interface with a drag and drops feature and context menus everywhere. Further, it has easy sharing and embedding features like WebGL/Three.JS and VRay Cloud renders embedding and interactivity vis jQuery.
You can import and export 30 standard 3D files format like Babylons.JS, FBX, Collada, and more.
It is supported by multi-platform like Windows, Apple OSX, Android, iOS, Chrome, Firefox, Edge, and IE11.
Daz Studio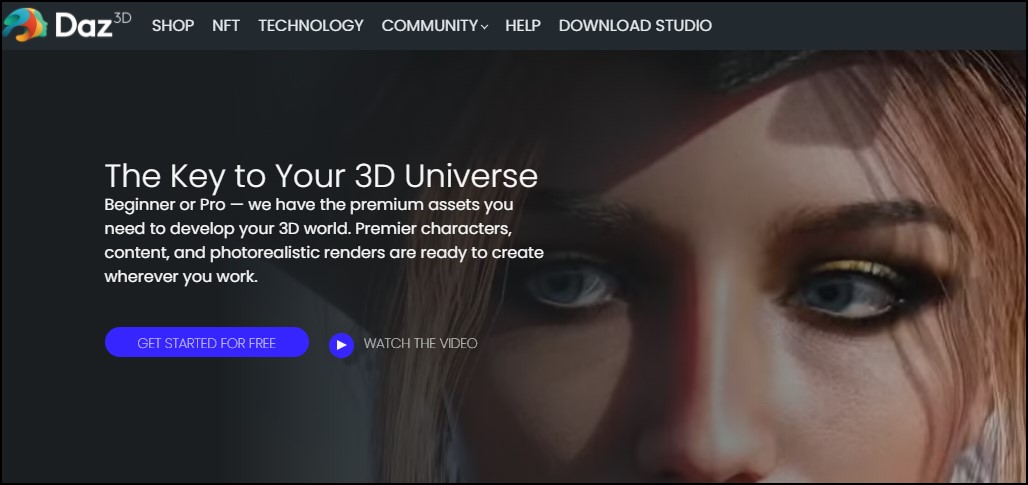 Daz Studio is another free 3D animation software that helps create custom scenes and characters in seconds. You can use a feature like a rig, poses, and renders to give life to the characters.
Moreover, Daz Studio is compatible with Windows and Mac operating systems. You can export photo-realistic animation with studio-class processing.
Additionally, you will access the 3D model library, which contains a vast collection of characters, creatures, vehicles, environment, and more.
Daz Studio provides you with an advanced character system and intelligent content to build a character from scratch using the tool to mix, match and blend.
Toontastic 3D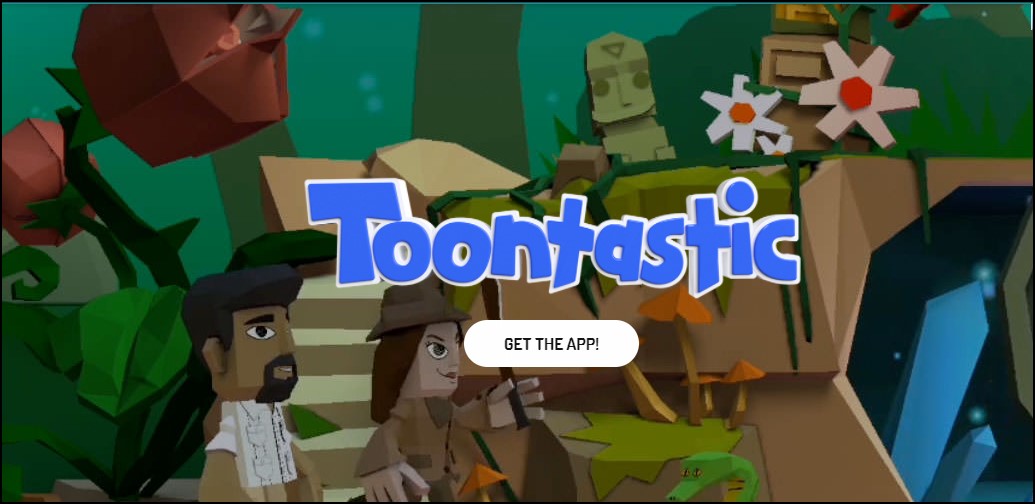 Toontastic 3D is one of the best free 3D animation software that requires no login.
Further, the Toontastic 3D app is free to download without ads or in-app purchases. It is supported by an operating system like iOS and Android.
You can animate and narrate the stories in a 3D cartoon. Toontastic 3D is used in making historical films, social lessons, cooking shows, silent films, and more.
Toontastic 3D works offline and supports making great cartoons in multiple languages.
After creating the cartoon, you can export and save the file in a photo library or photo app.
Stykz
Stykz is another free-to-download animation software with no hidden cost and no license permission needed.
It is a multi-platform animation software that supports Windows and Mac operating systems.
Stykz has a frame-based feature to work and create animation on individual frames. Further, it has an Onion skins feature that lets you adjust and customize the previous frame.
Other useful free animation software
Below, you will find some other animation software that is free to use but lacks essential features to create professional animated videos.
Aurora 3D Animation Maker
Aurora 3D Animation Maker is a free 3D animation maker that lets you create animation with in-built tools and effects.
It has huge project templates to browse that let you choose from a library of 200 pre-made templates.
Bryce 3D
Bryce 3D is free animation, rendering, and 3D modeling software. It has incredible features that help create 3D landscapes, buildings, space scenes, and more.
Moovly
Moovly is another primary animation maker that helps you apply animation and effect with the click of a mouse.
Wrap-up
It is hard to find free animation software with advanced features to create stunning professional animation videos.
Blender, Pencil2D, and Synfig Studio are excellent animation maker programs containing advanced tools to create professional animation.