Window Reliability Monitor main purpose is to track the system reliability over a period of time. It shows error, warning, informational events and other critical events that could potentially compromise its reliability.
So, Reliability Monitor generates Problem Reports and sends to Microsoft.
Such Problem Report helps Microsoft to simply the process to improve in future updates.
But, you may have the option to clear Problem Reports in Windows 10. By doing so, it will stop interacting with Microsoft and thus save your resources such as RAM or CPU.
Before doing so, you need to open Reliability Monitor first.
How to open Reliability Monitor?
Click on start and start typing Reliability monitor (fig 1), it will come up with View Reliability History.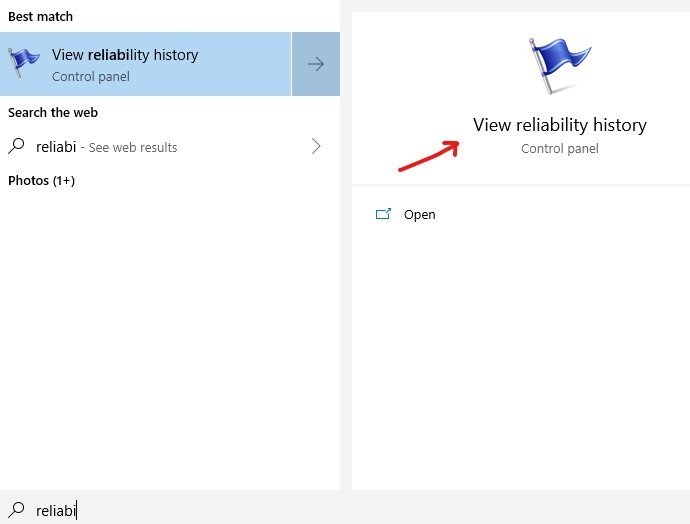 Other ways to open is Control panel >> Security and Maintenance and then click on Maintenance to expand. Here, you will find View Reliability History. (Fig 2)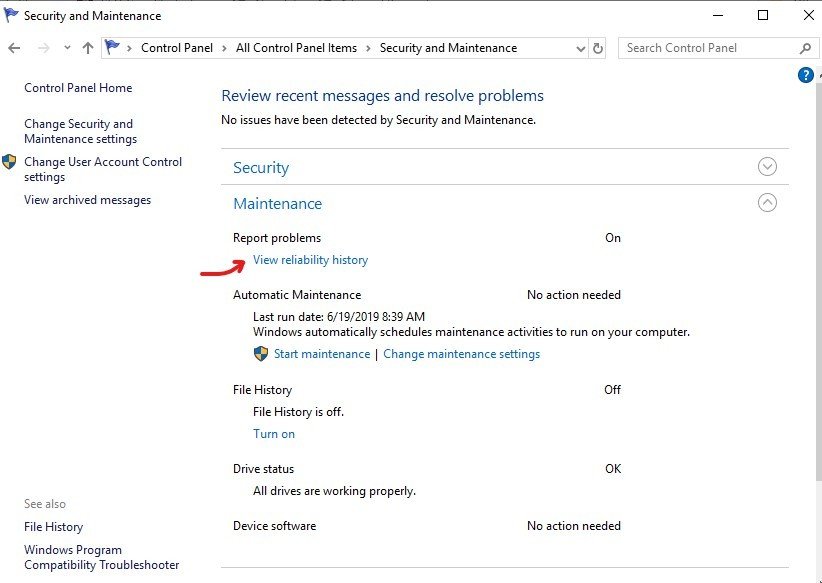 Click on, to open Reliability Monitor (Fig 3). You can see the Reliability Monitor has collected data for Application failures, Windows failures, Miscellaneous failures, Warnings and other information. The blue color indicates the events that has occurred on that particular period of time.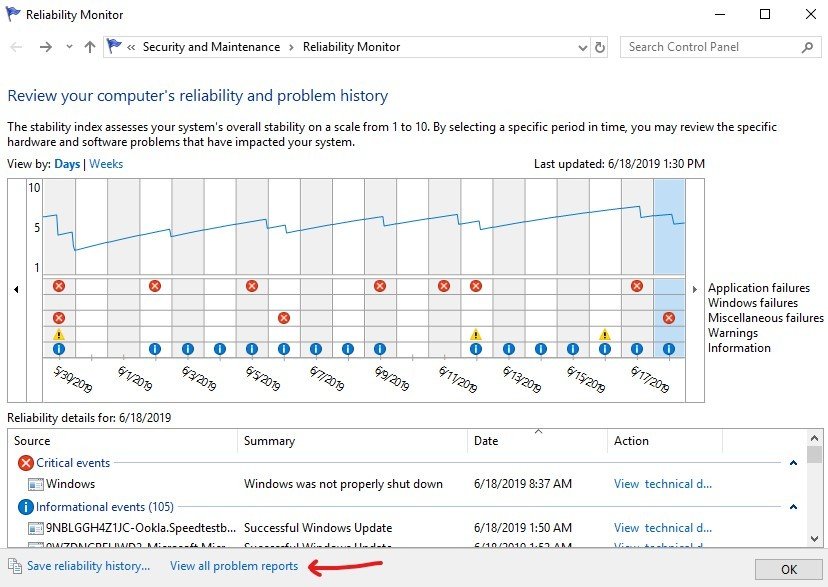 Next, you can click on View All Problems Reports. It will open a list of Problem Reports. It also shows the status; that this Problem Report has been reported to Microsoft. These problems will be analyzed by Microsoft and it will appear in Security and Maintenance section.
Also, you should know that Windows run Maintenance activities automatically on your computer. So, it may run on your scheduled time as well.
Now, if you want to remove these Problem Reports, you can click on Clear All Problem Reports (Fig 4).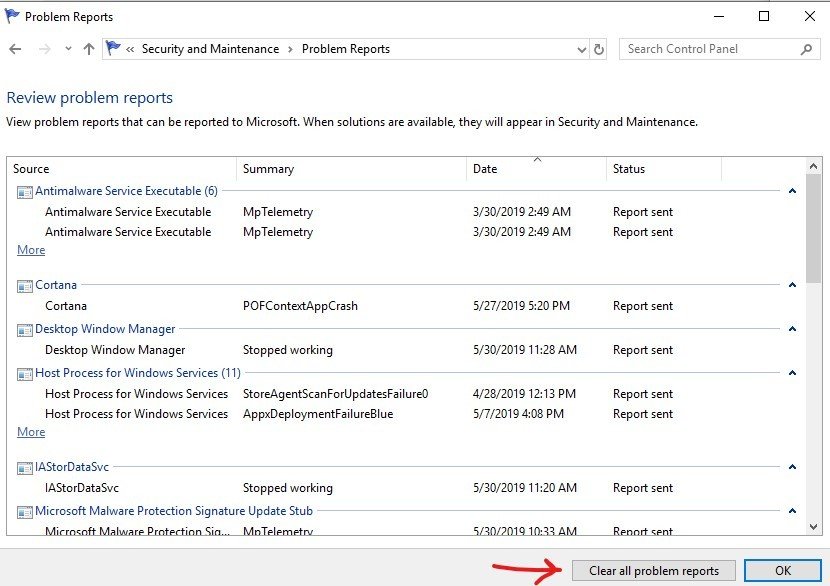 This is how you can clear Problem Reports in Windows 10. However, you will not be able to stop the generation of these reports in Windows Reliability Monitors. You will only be able to clear the currently generated problem reports by the above mentioned method.
Moreover, you can follow this tutorial, if you would like to disable data collection for Windows Reliability Monitors.