Facebook Hashtags has significantly increased user engagement and the way Facebook looks before. Facebook Hashtags helps to discover what people are talking about special topics and how well the conversations are rolling out.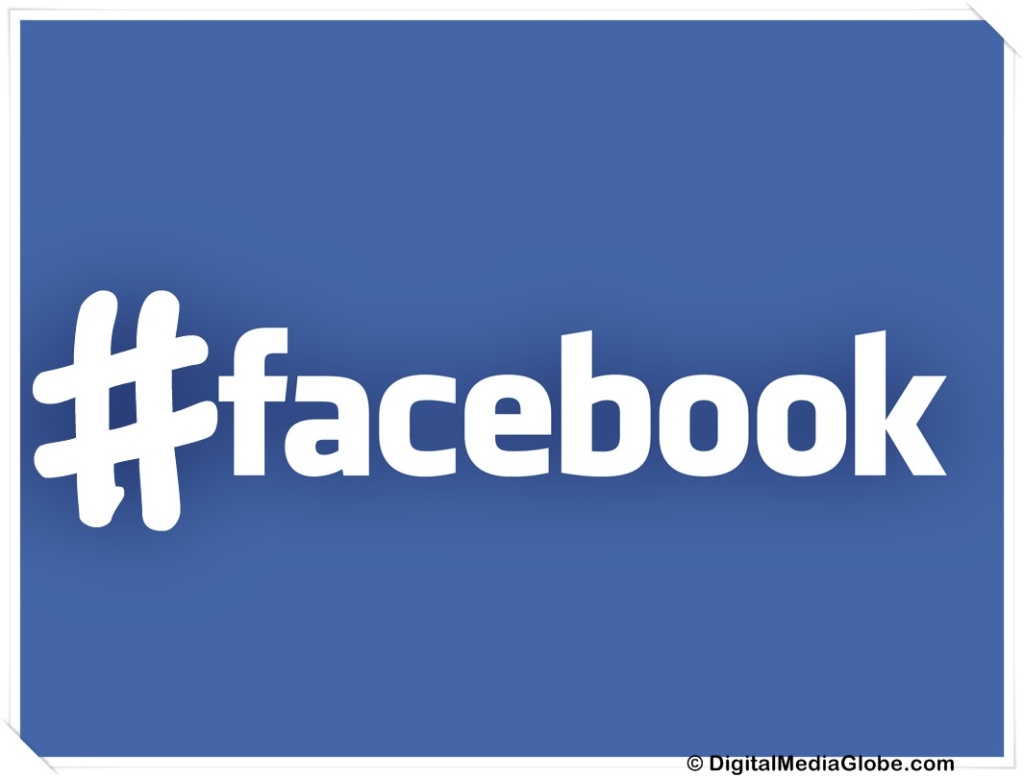 Everyday millions of people in Facebook discuss about special topics, search for special topics and engage in conversation. For Instance,breaking news, favourite television shows, discount offers, event shows ,people like to discover, participate in conversation. By keeping all these thing in mind and to bring conversation forefront, Facebook introduces Facebook Hashtag which not only help them to discover about special topics but also help them to compose new post.
So, How to create Facebook Hashtags ?
1. Simply think about the word or group of word which specify about the topics and should reflect in every conversation. Like, #cricket2013, #FinalVerdict, #massage #Tourist etc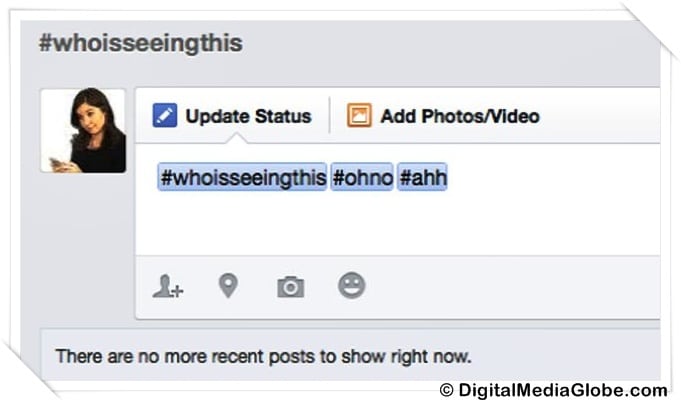 2. Compose a post which includes your chosen Hashtag.
Caution: Search out in Facebook whether your chosen hashtag had already been appearing. If it is already in search, then definitely discussion would be going on. So, if you start your discussion with the same hashtag then it may conflict your conversation. It is recommended that always look forward for brand new and short hashtag, that would be easy for ongoing conversation.
Benefits of Facebook Hashtags
1. Hashtag are clickable and searchable in Facebook globe.
2. One can easily discover what others are saying about particular a topic and participate in public conversation.
3. If you are already using hashtag in campaign, run by other channel or network then you can amplify your campaign in Facebook advertising.
4. For Facebook marketing perspective, it will magnify the use by utilizing Facebook huge user base.
5.  Facebook user will be  able to search specific Hashtag from Facebook search bar and will be able to compose post from Hashtag feed.
Do's and Don'ts of Facebook Hashtags:
1. Please don't overuse Facebook Hashtag :-
It will annoy people who is seeing it for the first time or not familiar with it or not Twitter pros. It also confuses user to extract any other useful information out of it and, present or participate in ongoing conversation.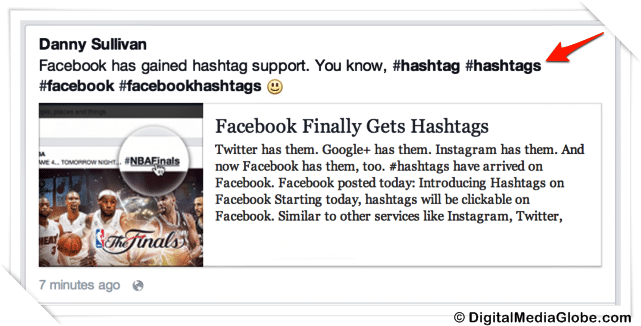 It has been found that people using paragraphs of hashtag in order to increase reach, but end up making it as spam  and won't give positive response to user.
2.  Facebook Hashtags should add value to conversation :-
Facebook Hashtags should be relevant to your topic or conversation. It is recommended to use hashtag by keeping readers in mind, it will automatically enhance your post. Otherwise, if is used in business point of view then it will distract the serious reader and marked as spam. Keep in mind, if your post doesn't add value then it will be a noise in that stream.
3. Try to keep hashtag short and meaningful :-
Facebook Hashtags that reflect meaningful information and easy to read are most appreciated. Try to avoid slang and hard to read word. Even abbreviation can also create problem and split the conversation. Hashtag should be sensible, unique and relevant to discussion.
4. Avoid using special characters :-
Most of the special character won't work with hashtag. So, it is worthless to experiment in such matter. Except the only exception, the underscore "_".
Hashtag in Facebook helps user to participate in conversation even if it is not connected with that person. Facebook is looking forward to increase more features like deep insight, hashtag analytics, hashtag feed, follow hashtag, trending hashtag etc. Remember, Hashtag will work depending on your privacy setting, it should be public to get it register and clickable. For now the best way to follow a hashtag is search for the hashtag or click from the post to show the conversation. Hashtag lets your conversation more easy, relevant and searchable. It will not only enhance your particular post but also helps to follow the conversation.