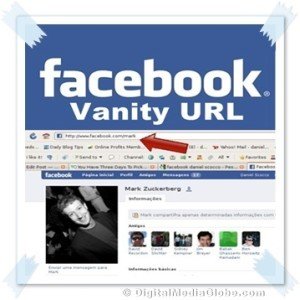 Facebook Vanity URL is not only look good but also easier to remember, simple to share, more personalized for branding. You can claim your own Facebook Vanity URL by editing and updating the information.
What Is a Vanity URL ?
According to Wikipedia: A vanity URL is a URL or domain name, created to point to something to which it is related and indicated in the name of the URL, very similar to a personalized URL.
What is Facebook Vanity URL ?
Facebook Vanity URLs are a type of custom Facebook URL that exists to help users remember and find a specific page of your website. By default, your Facebook Profile and Facebook Page will get a randomly assigned number and URL, like for
Profile: www.facebook.com/profile.php?id=1234566789

Facebook Page: facebook.com/pages/yourbusiness/123456789.
But did you know that it's possible to customize your Facebook business page URL  and Facebook profile to something like
Profile: www.facebook.com/anuragmishra030

Facebook page: www.facebook.com/digitalmediaglobe
Why to have your own Facebook Vanity URL ?
An optimized Facebook vanity URL is an important part of good Search Engine Result Page (SERP) and Social Media Optimization (SEO). Search Engine can find easily relevant information  and on the other hand if link is short, concise and content-based URLs it can be easier to remember and easy to share. This applies both to the personal profile as well as a Facebook fan page. So, how to create URL for Facebook page that really impact your branding.
How to Create Vanity URL for Facebook page or Facebook profile
1.) Visit facebook.com/username and choose the username for your Facebook vanity URL

2.) Create Facebook page username and also for personal profile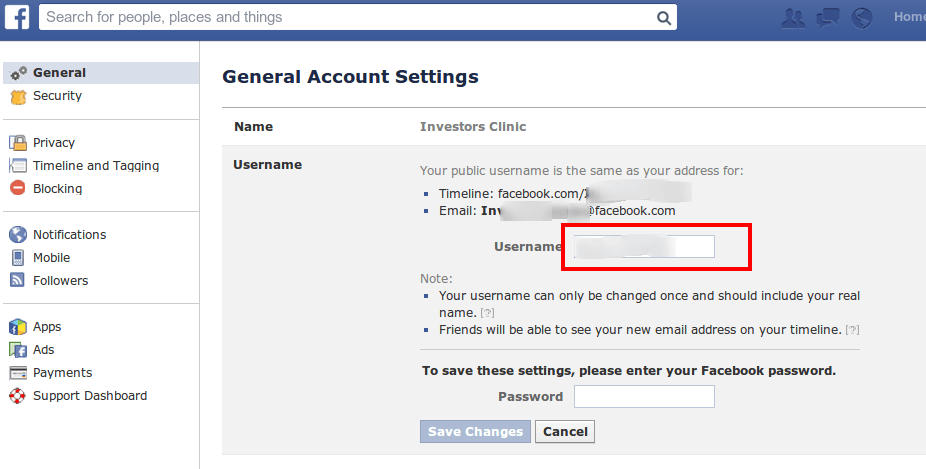 3.) Choose a username for your Facebook business page or Facebook profile. It's best to choose your business name for Facebook business page. By choosing, you are committed to this username forever. So you have to stick with it as your business grows and changes. If you have multiple pages, you can choose a username for each Facebook page separately.
Things you need to know and remember about Facebook Vanity URL
Choose username that is straightforward and easy to remember

Be careful while selecting your username, you can only change it once. So make sure you double check for typos.

You can use letters, numbers and periods "." but at least one of them must be a letter.

You can use Capitals and periods to make your name easier to read, it won't affect search engine e.g. "digital.media.globe" will be directed to the same place as "digitalmediaglobe"

Choose a name as close to your business name or the theme for the Page as possible.
Once you have a Facebook page vanity URL , make sure you use it to tell your customers about your Page.
Add it to your email signature for branding

On your business card for business awareness

On promotional material for business visibility

Remind people who read your blog to Like your Facebook Page by adding your Facebook Page URL like this http://www.facebook.com/digitalmediaglobe
How to rename Facebook Page Vanity URL ?
Do you know how to rename Facebook business page? Since the FB Timeline for Pages was launched, some of you may still be using the old Facebook Page for your businesses. Therefore below we will guide you on how to rename your Facebook Page but only you can rename Facebook page if it has less than 100 likes.
If you are still using the old Facebook Page URL, then go to your Facebook Page and click on 'Edit Page'.
1.Edit page → Update Page Info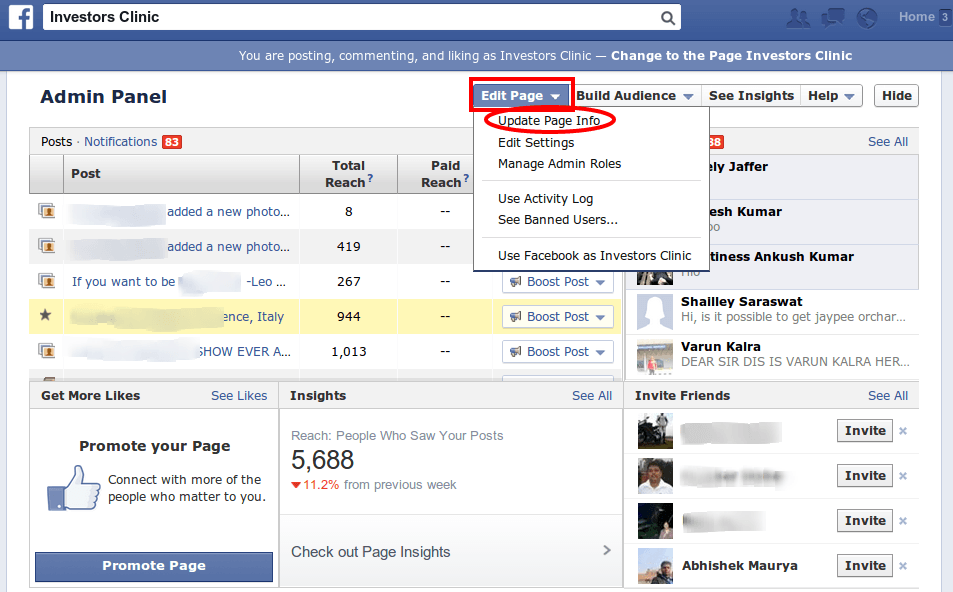 2.Change Web Address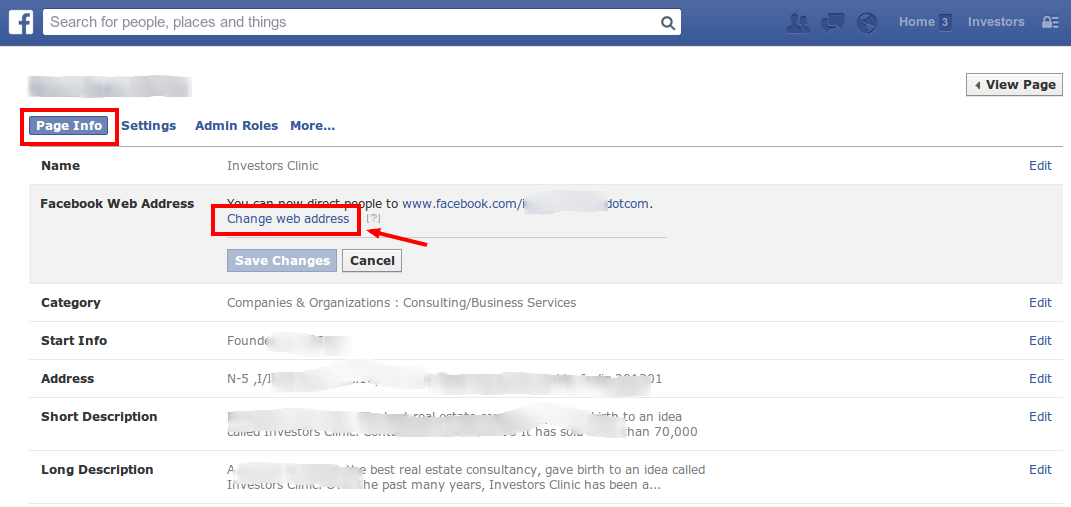 3. Check Availability of Web Address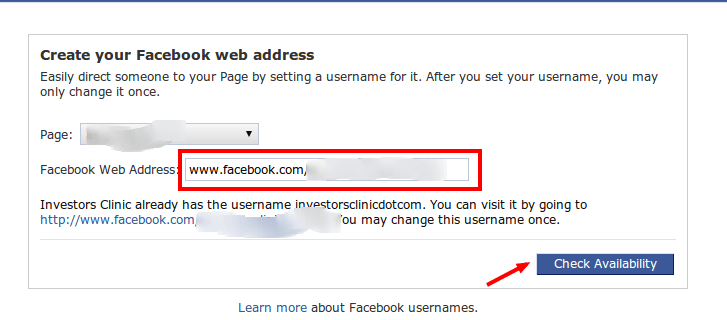 Conclusion:
Creating a personal URL for a Facebook profile or fan page is done free of charge and with a few clicks. Popular people primarily create fan pages in their own name in Facebook mainly for branding or keeping in touch with their fans and followers. It is a great utility for SEO and SMO for long-term implications and important part of good (Social) Web optimization. With a URL full of numbers, it would be difficult to memorize and seem awkward. Having a fancy Facebook Vanity URL will also make it popular, reaching more people and getting them interested.