If you are using SEO software like Scrapebox, GSA SER or any other software, you definitely need private proxies to run.
Private proxies are stable and result oriented compared to public proxies. When we talk about good and cheap private proxies, BuyProxies is the first name that comes to one's mind.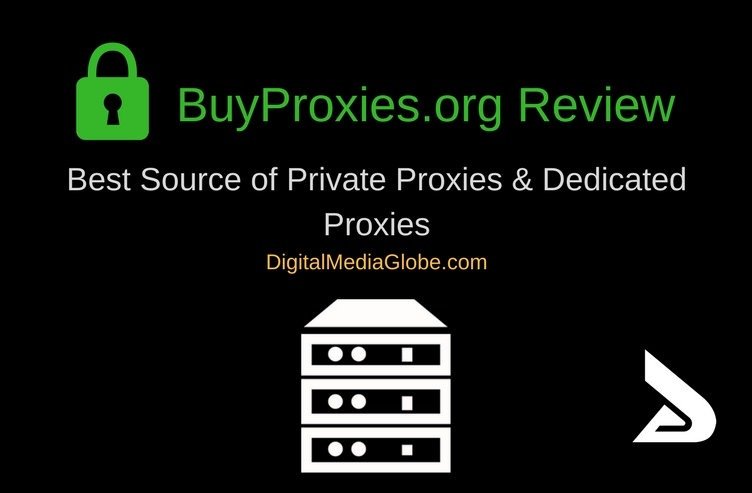 BuyProxies.org is a leader in providing private proxies and what makes them superior is the quality of their private proxies. I am currently using BuyProxies for most of my SEO softwares and it has not yet disappointed me in terms of speed and support.
If you really want to know what makes them best among other proxy providers, then read on my detailed BuyProxies.org review.
BuyProxies.org Review
Type of private proxies BuyProxies provides:
Buyproxies provides all type of proxies. If you are very specific with your requirements, you can directly contact them for any clarification.
The most common types are:
Dedicated Proxies
Semidedicated Proxies
Shoes Proxies
Ticketmaster Proxies
Where we can use BuyProxies.org proxies?
Buyproxies proxies are ready to use on most of the common softwares like Scrapebox, GSA SER, Ticketmaster, Xrumer, and SEO Powersuite.
It is also commonly used in social business activity like in Pinterest, Twitter, and Tumblr.
You need to understand your requirements and usage. For startup or newbies, semidedicated proxies will  be good but for pro users dedicated proxies will give them ultimate results.
Optimum Private Proxies by Buyproxies.org:
When I first purchased private proxies from Buyproxies, I was bit skeptical to be honest.
Also prior to buying, I have read so many positive reviews by the pro users and all have stated its quality performance.
With Scrapebox, I have never seen any private proxies get burnt out.
When I have tested with GSA SER, it worked with Google perfectly fine. While scraping, you may find 20-30% getting burnt out within a week. But no worries, it can easily get replaced with the new ones within minutes.
I have used single set of proxies provided by BuyProxies in multiple platforms such as Scrapebox, SEO Powersuite, GSA SER etc.
The outcomes of above usage are pretty satisfactory
No downtime – Unlimited bandwidth
In the first instance, it passed Google test. But after using it for a week, you may find that 20-30% are burnt out.
With other search engines like Bing, it kept working fine.
Some shared semi-dedicated proxies may show slow speed.
Ultimate support by Buyproxies.org:
The most commendable feature of BuyProxies is its Support. When I have first purchased a set of 30 semi dedicated proxies, it got delivered within 5 minutes.
While I have noticed that this is not the same case with other providers like Squidproxies, Proxy-hub.
As per the promise, the proxies are available 24×7, even in holidays.
When I have raised a support ticket for my few burnt out proxies. I got surprised, they got replaced within minutes.
I never found any other proxy providers with so less response time. If you talk about their counterparts, they take a day to replace your proxies.
Buyproxies.org coupons and money back guarantee:
As we have discussed that the support feature of BuyProxies is simply awesome, it show the ultimate strength in their field.
Because of that reason, they never encourage any type of discounts, coupon code and promo codes. They already sell their proxies at the cheapest price possible.
Most importantly, BuyProxies proxies are hosted in their own private servers. They never resale their proxies nor they sale proxies from other servers.
They purely own their own proxy servers. That's why, they are confident about their proxies and offer 24 hours money back guarantee with no questions asked.
BuyProxies.org Speed & Bandwidth:
The speed of the private proxies provided by BuyProxies are the one of the best in the industry.
When I have first purchased and tested in GSA SER, it had showed speed ranging from 0.200 ms to 0.500 ms. I would like to recall that semi-dedicated proxies are shared with 3 members maximum.
So, in term of semi-dedicated proxies, the speed is fantastic. As promised the bandwidth is unlimited, you won't face any downtime issues as such.
In the same way, when I have test dedicated proxies, the result was far better. Most of the proxies speed lies within <0.200 ms. For multiple platform usage, dedicated proxies works great.
For other software like SEO Powersuite, it works far better and I found that semi-dedicated is sufficient.
Apart from speed and bandwidth, BuyProxies proxies are more secure, anonymous and support multiple locations such as US, UK, France, Germany, Switzerland, Netherlands.
By default, it will provide you US proxies. After 30 days period, your proxies will get changed. If you want to stick with the same proxies, you can opt for such options.
Optimal Configuration Needed by Buyproxies.org Private Proxies
If you are using BuyProxies private proxies for some famous software like Scrapebox or GSA SER, then you should know the optimal configuration.
With the setup of optimal configuration, the private will never get burnt out.
For Scrapebox, you need to find out the number of connection you can keep for easy scraping. I kept 18 connection with 30 private proxies, none of the proxies were burnt out.
In the same way, for GSA SER, it kept around 250 threads with 30 private proxies. If you are using dedicated proxies, you can increase the thread count by 75%, but it wholly depend upon your system configuration.
Final Verdict:
If you are searching for private proxies that are reliable and support most of your software, then BuyProxies is the ultimate option. Hope, the above BuyProxies.org review has cleared some doubts and reached up to your expectation.
Overall, BuyProxies is one of the best service providers and the price is quite competitive. Go ahead and try Buyproxies, you won't get disappointed.