What is Personal Finance Course?
Personal finance is a healthy way of growing and managing your wealth and understanding how to achieve the same with budgeting, forecasting and planning.
The core reason why somebody should get involved in personal finance is to assess your current assets and liabilities and accordingly plan for a secure future.
There are a numerous free online personal finance courses that assists you in planning  your personal financial goals and get better idea on how to manage your money effectively.
We have listed below personal finance courses that are uncompromising either in quality, cost, ratings, reviews and feedbacks.
7 Best Online Personal Finance Courses – Most Popular Choices
This is the most thorough and comprehensive personal finance course you can learn online and covers each and every aspect of personal financial goal strategies with respect to any individual.
It is one of the bestselling courses at Udemy and comes with a 30 day money back guarantee, lifetime access to all course materials and resources, exercises and certificate upon completion.
The course also includes comprehensive exercises to practice in Excel sheet with regards to saving, investing and securing your capital.
Course ratings: 4.5+ from 1,967+ students
Already Enrolled: 19,329
Skills Gained: Saving, Investment portfolio, Personal Finance, budgeting and asset planning
Key learning's from the Course:
How to analyse and decrease personal expenses and liabilities, thereby increasing your net worth in the long run
More than 100 tips, tricks and strategies to save more money than current financial situation
Ways to inculcate small saving habits that lead to better money control in the future
Understand the secrets from billionaires life
What is credit score, wills, trust and estate planning
Spending habits when buying a house and calculation related to mortgage payments
How to create your own perfect budget, best ways to file taxes, strategies to reduce tax payments, increasing long term net worth, etc
How to protect family and individual assets using insurance products
Investing strategies: stocks, bonds, commodities, real estate and how to create your own diversified investment portfolio
Course Reviews: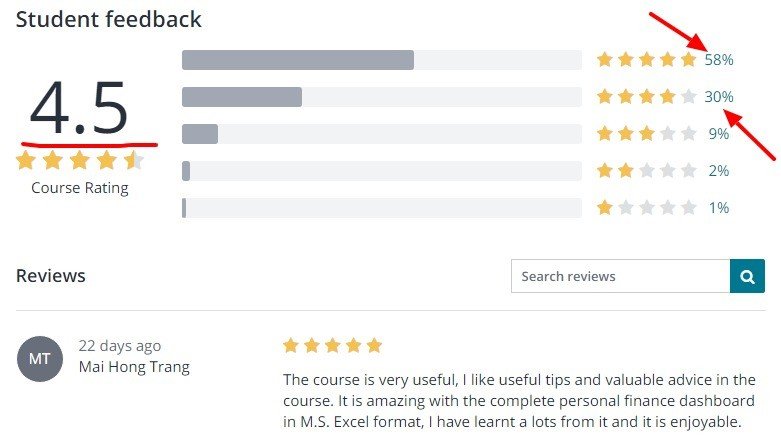 A popular personal finance online course free program you can learn at Coursera, the University of Florida address many critical and important personal finance management topics.
If you are new to Coursera, sign up with their 7 days free trial option.
If you are an old user, then audit the course for free to get access to course videos and readings without the quizzes, graded assignments and course completion certificate.
Course ratings: 4.6+ from 158+ students
Already Enrolled: 39,569
Skills Gained: Personal Finance, Insurance, Saving and Investment
Key learning's from the Course:
Understand financial security and time value of money
What are financial statement, tools to manage your money flows and budgeting
Income tax basics and how to manage them
How to build and maintain a good credit score
Basics of risk management and overview of how insurance works
Investment fundamentals : Debt and equity
Create your own personal investment plan: mutual funds and portfolio management
Personal plan of action
Course Reviews: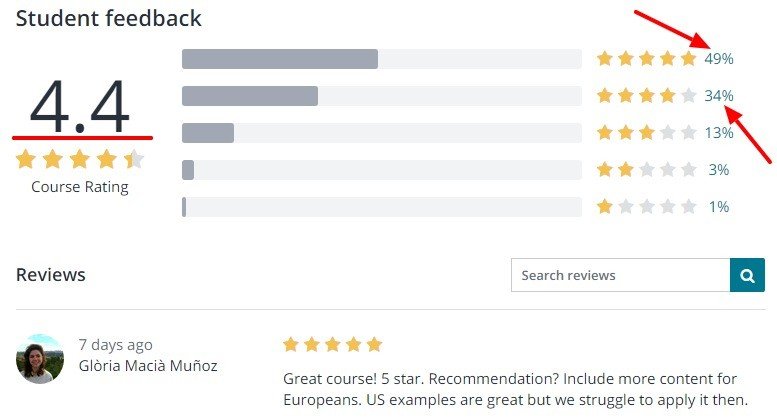 This is a perfect personal finance course for college students who are struggling with an education loan debt and looking to learn ways to gain financial freedom and make more money in future.
The course is also a bestseller at Udemy with impressive ratings and enrollment numbers.
Course ratings: 4.4+ from 1,110+ students
Already Enrolled: 29,437
Skills Gained: personal finance, early retirement, savings, investing and loans and debts
Key learning's from the Course:
Become a master of your own finances
Create a smart budget to increase savings and reduce expenses
Methods to increase income with promotion, new job, freelance and other online income
Understand author's step by step guide on how to reduce loan and credit card debt
The process involved in buying a house and how to save better for down payment
How to save, invest and plan for a early retirement
Learn strategies to retire early and achieve financial freedom
Course Reviews: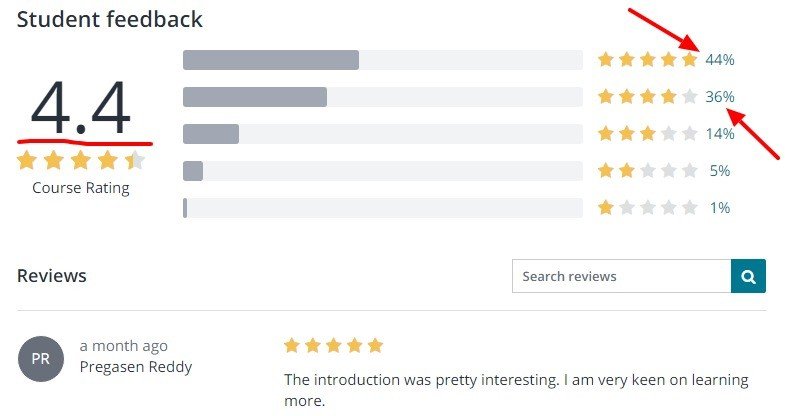 Another personal finance course aimed at college students to understand the concepts of time and money management with their careers.
Brought by University of California in Coursera platform, the course has got impressive feedbacks and enrollment numbers.
You can convert into a free online personal finance course by auditing the course. But you won't be earning a certificate of completion though.
Course ratings: 4.4+ from 676+ students
Already Enrolled: 63,589
Skills Gained: Credit cards, Management, Money Management and entrepreneurship
Key learning's from the Course:
How to prepare your personal budget
Fundamentals of credit and debt
How to build your credit and boost your credit score
How to deal with loans
Saving and investment basics
Simulating guide to stock market
Insurance with respect to young adults
When to start paying taxes
Principles of managerial economics and entrepreneurship
Course Reviews:

If you reside in U.S or a high school student from U.S and want to learn how to manage and grow your personal wealth, this course is worth enrolling into.
The course talks about the four core pillars of personal finance and discusses in detail each of them.
Course ratings: 4.5+ from 1,388+ students
Already Enrolled: 18,157
Skills Gained: Stock Markets, debts, personal finance and portfolio investment
Key learning's from the Course:
Identify the core four principals of personal finance
Learn investing in diversifies portfolio of stocks and bonds
Learn debt management
Ways to earn more money and how to minimize expenses
How to protect individual identity and improve one's credit score
Difference between home financing and owning a house
Tasks involved in retirement planning
What are the best monthly budgeting tools
Course Reviews: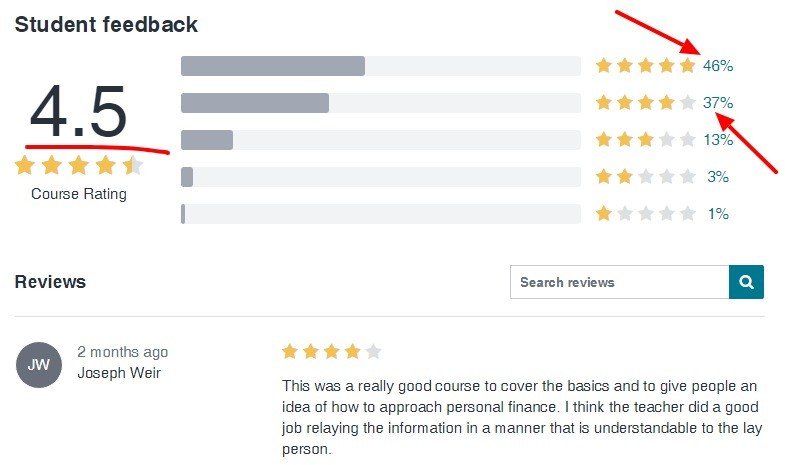 University of Michigan in partnership with edX has an introductory course to help you make better financial decisions everyday and overall improve your financial literacy.
Also, you can study the course for free without adding a verified certificate for $49.
It is one of the best personal finance online course you can find at edX and for absolute beginners as well.
Key learning's from the Course:
The role of finance and how it affects you individually
Understand the financial world
Fundamental knowledge of finance tools and how to apply them in personal and professional situations
Understand how to apply different frameworks and tools for your personal financial decisions
Learn the concept of time value of money (TMV) and its application
About the Course: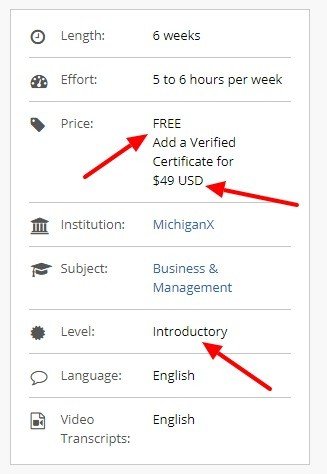 This is a crisp one hour personal finance course for high school students and are introduced to the basics of personal finance, pay off debt faster and start building wealth.
It is also an apt personal finance course for anybody who wants to perform hands on exercises with techniques and tools that show you how to grow your money wisely.
Course ratings: 4.4+ from 2,009+ students
Already Enrolled: 20,917
Skills Gained: Wealth building, personal finance basics and portfolio investments
Key learning's from the Course:
Calculate your net worth
How to start a successful side hustle and ways to increase passive income
How to set goals and build a sustainable budget around it
Ways to pay off debt faster and minimize interest charges
Investing basics in stocks and bonds
Cut your expenses without feeling the pinch
Build a low maintenance portfolio and steadily build your wealth
101 ways to save more money
Course Reviews: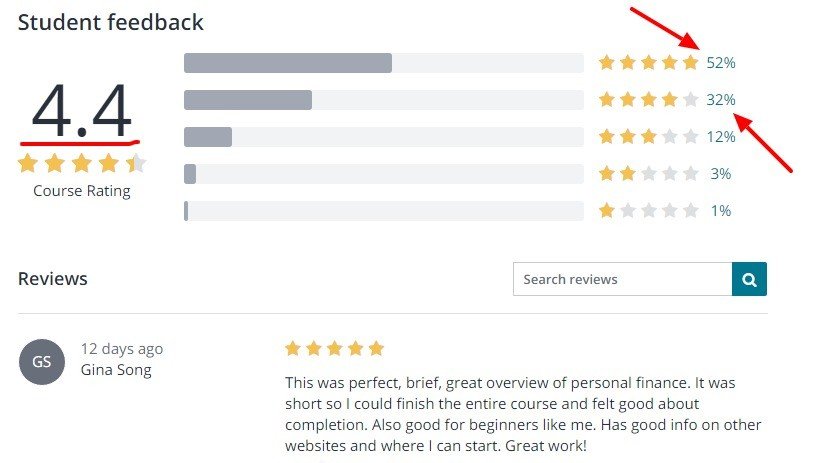 Let us know in the comments sections what are your best online personal finance courses for learning?